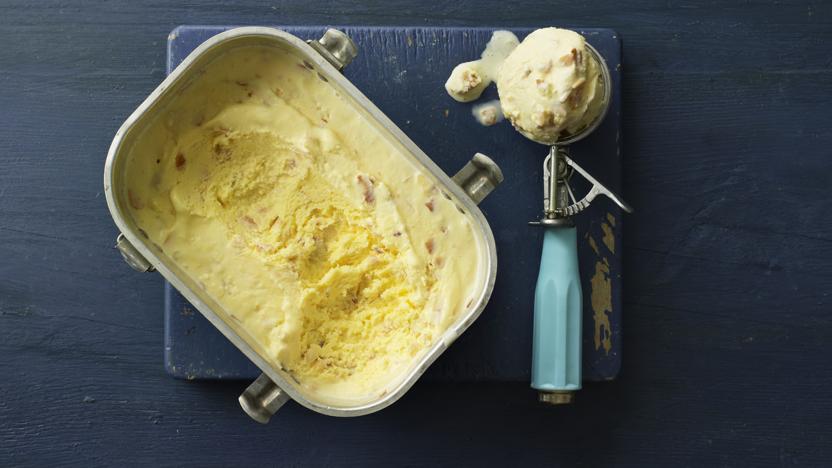 Make sure you've pre-chilled your ice cream maker ready to stir up this toasted and salted almond treat from Family Cooking Showdown.


Method
Preheat the oven to 200C/180C Fan/Gas 6. Scatter the almonds over a baking tray and sprinkle with the salt. Toast in the oven for 5–10 minutes, or until golden-brown. Leave to cool.

Pour the milk and cream into a medium saucepan and add the vanilla seeds. Heat gently, stirring constantly, until warm. Remove from the heat.

Whisk the sugar and egg yolks in a bowl until pale. Pour the warm milk over the eggs and stir well. Pass through a sieve back into the pan and place over a low heat.

Cook the mixture for 5 minutes, stirring constantly, until the mixture is thick enough to coat the back of the spoon. Don't let it overheat or the eggs will scramble. Pour the custard mixture into a heatproof bowl and cover the surface with cling film to prevent a skin forming. Leave to cool completely.

Put the cold custard and toasted almonds in a pre-chilled ice cream maker and churn for 20–30 minutes, or until frozen. Spoon into a lidded, freezer-proof container and freeze until solid.

Take out of the freezer 5 minutes before serving.
Related Recipes
See more ice cream recipes (44)
See more flaked almonds recipes (193)