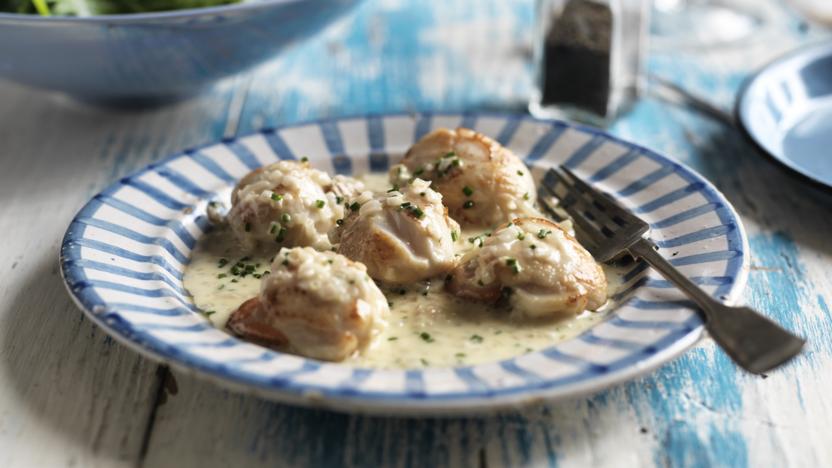 Preparation time
less than 30 mins
Cooking time
10 to 30 mins
Simon Hopkinson's recipe for scallops will have you devouring every morsel from the plate.

Preparation time
less than 30 mins
Cooking time
10 to 30 mins
Method
For the beurre blanc, place the shallots, vinegar, wine and 60ml/2fl oz water into a saucepan. Set over a moderate heat until almost no liquid remains.

Turn the heat down to a low setting and whisk in the butter one piece at a time, allowing each piece to melt and homogenise before adding the next (it is also a good idea to occasionally take the pan off the heat, then returning it when it is becoming too cool.) Once all the butter has been used the sauce should be pale and have a thin, custard-like consistency. Keep warm.

Brush the scallops with oil. Heat a heavy-based frying pan and fry the scallops for one minute on each side, or until golden-brown on the outside. Season with salt and pepper.

Spoon the sauce over the scallops and garnish with chives.
Related Recipes
See more seafood recipes (138)
See more scallop recipes (127)
This recipe is from...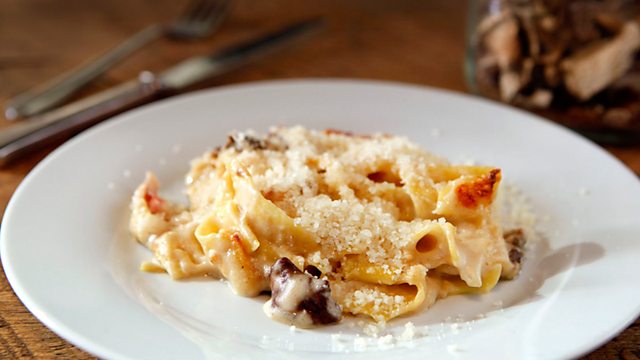 The Good Cook
Episode 1
Recipes from this episode