Scrambled eggs with pastrami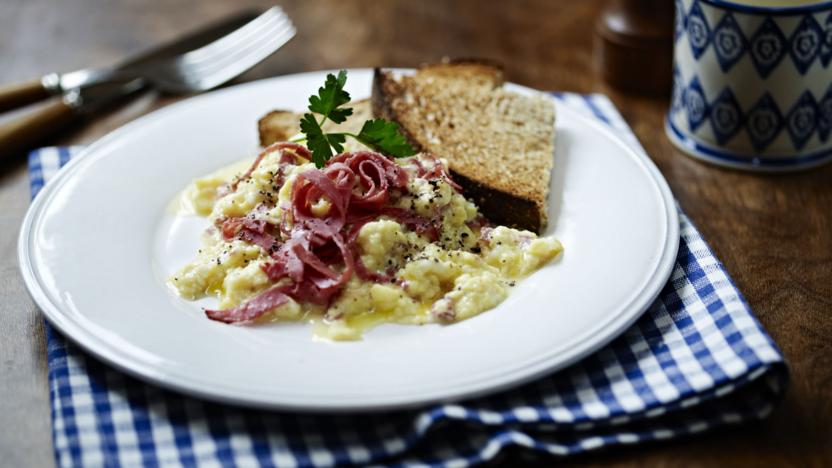 Preparation time
less than 30 mins
Cooking time
10 to 30 mins
A little pastrami makes a meal of scrambled eggs on toast.

Preparation time
less than 30 mins
Cooking time
10 to 30 mins
Method
Melt the butter with the oil in a frying pan over a medium heat. Add the pastrami and fry until cooked through.

Add the milk and eggs and season well with salt and freshly ground black pepper. Gently cook the eggs, stirring constantly, until thickened and glossy.

To serve, spoon the scrambled eggs onto a warm plate and garnish with the fresh parsley leaf.
Related Recipes
See more Breakfast for dinner recipes (13)
See more scrambled eggs recipes (9)
See more egg recipes (2858)