Sicilian-style salmon with garlic mushrooms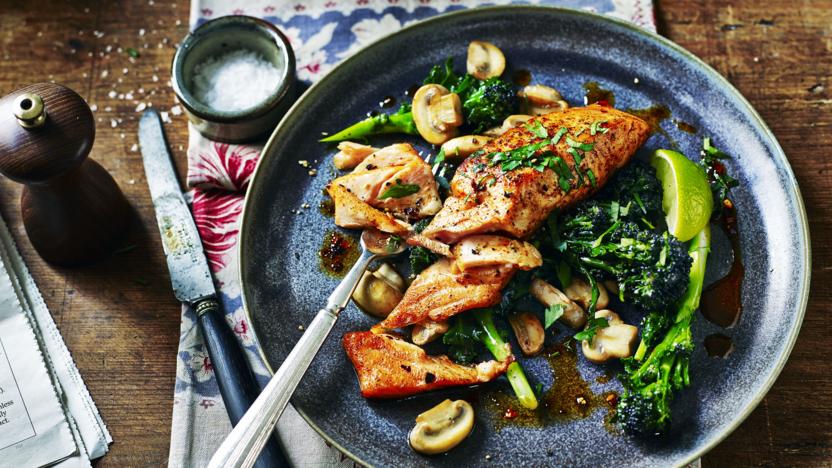 Preparation time
less than 30 mins
Cooking time
10 to 30 mins
Bring the flavours of Siciliy to your plate with this simple fish supper.
Preparation time
less than 30 mins
Cooking time
10 to 30 mins
Ingredients
For the Sicilian-style salmon
For the mushrooms and broccoli
Method
Preheat the oven to 180C/160C Fan/Gas 4.

Put the salmon fillet on a lightly oiled baking tray. Drizzle over the lime juice and a little olive oil. Sprinkle with the chilli flakes and paprika and season with salt and pepper. Bake for about 10 minutes, or until cooked through.

Meanwhile, heat a tablespoon of oil in a frying pan. Add the mushrooms and stir-fry for 5 minutes. Add the broccoli and stir-fry until cooked to your liking. Add the garlic and fry for 1 minute, then stir in the parsley. Serve immediately with the salmon.
Related Recipes
See more Simple salmon suppers recipes (7)