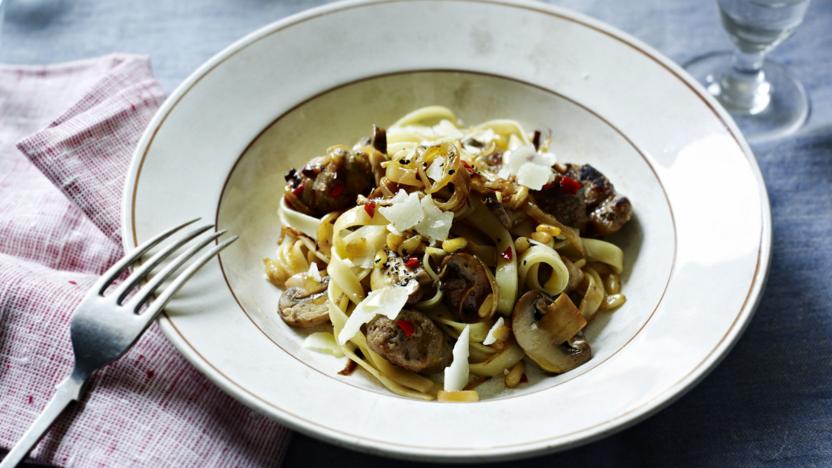 Preparation time
less than 30 mins
Cooking time
10 to 30 mins
Italian sausages are usually seasoned with fennel and really add something special to this simple recipe.

Preparation time
less than 30 mins
Cooking time
10 to 30 mins
Method
Cook the pasta in salted boiling water until al dente.

In a frying pan, heat the olive oil and shallow fry the onion and sausage until golden-brown and cooked through.

Add the mushrooms, chilli and the pine kernels, season with salt and pepper and cook for approximately three minutes.

Drain the pasta, add to the sauce and mix well. Serve immediately with some freshly grated pecorino on top.
Related Recipes
See more Easy sausage suppers recipes (25)
See more pasta recipes (67)
See more tagliatelle recipes (39)