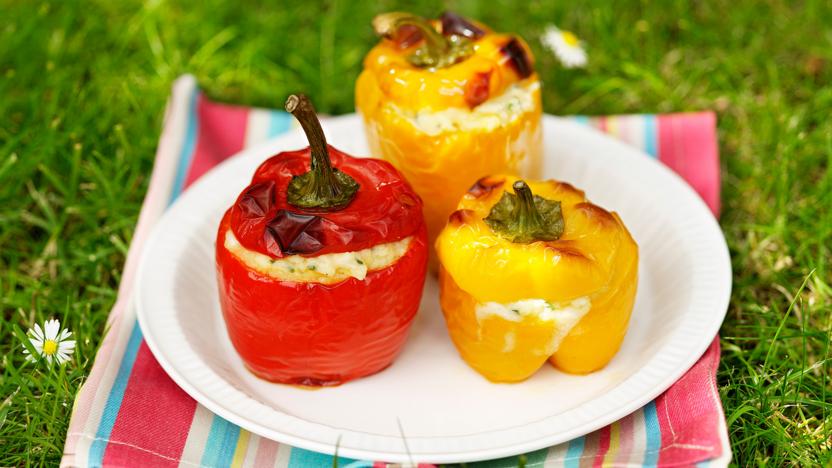 If you can't find baby peppers use four normal-sized or Romero peppers. You can substitute Provolone with Gruyere cheese.

Method
Preheat the oven to 200C/400F/Gas 6.

Remove the stalks from the peppers and set aside. With a small, sharp knife, remove the white membrane and seeds from inside the peppers, taking care not to tear the flesh

Mix together the mashed potatoes, provolone, parmesan, egg, chives and some salt and pepper. Using a teaspoon, fill the peppers three-quarters full with the mixture and then put the stalks back in place, like a stopper. Pack the peppers tightly into an ovenproof dish, drizzle with olive oil and bake for about 30 minutes until tender. Serve immediately with a good green salad. They are also delicious eaten cold.
Related Recipes
See more Tapas and small plates recipes (17)
See more stuffed pepper recipes (12)
See more pepper recipes (983)