Sweet potato pancakes with chilli beans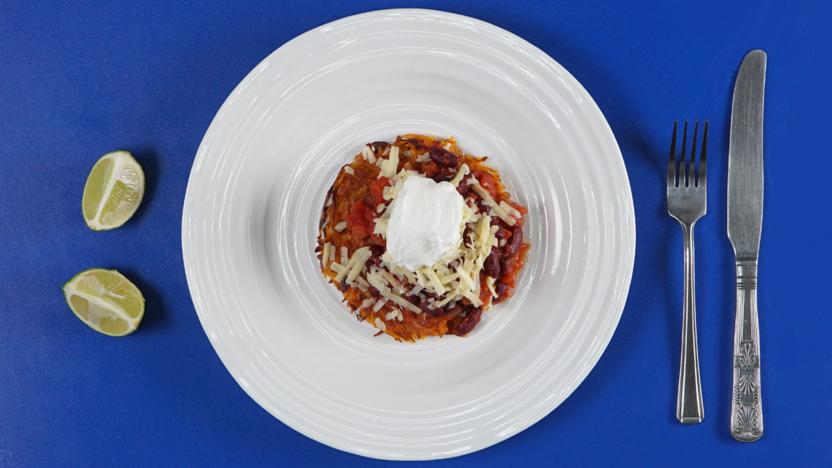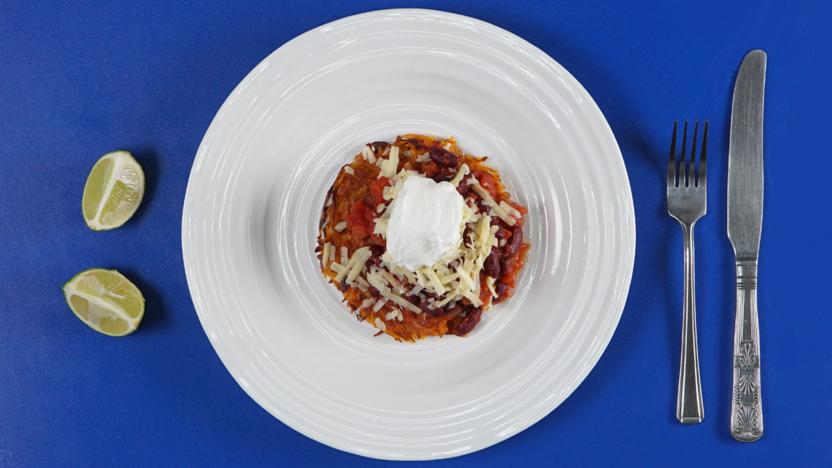 These pancakes make a great breakfast, brunch, lunch or dinner, with added protein from the quick chilli.
Method
Grate the sweet potato and squeeze it dry in some kitchen roll.

Put 2 teaspoons of oil in a frying pan over a medium heat, add a handful of the sweet potato to the hot oil, press it down with a spatula and fry over a medium heat for 4-5 minutes. Flip the pancake over and fry on the other side until it is dark brown and cooked through. Repeat this process to make 3 more pancakes.

Meanwhile, heat a little oil in a frying pan and fry the onion for 5 minutes, or until softened. Add the kidney beans, chilli powder, cumin, chilli flakes and chopped tomatoes. Season with salt and pepper. Cook until the sauce has thickened – this should take about 5-10 minutes.

Divide the pancakes between 4 plates, top with the chilli and serve.
Recipe Tips
A spoonful of yoghurt, a sprinkle of cheese, or a squeeze of lime would all work on top!
Related Recipes
See more Healthy pancake recipes (9)
See more pancake recipes (57)
See more sweet potato recipes (176)