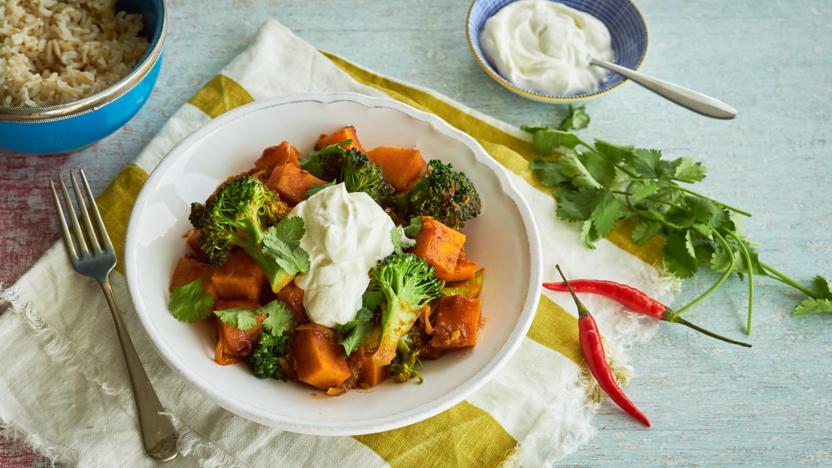 This sweet potato curry is an easy 15 minute vegetarian meal that tastes great. It could be yours for dinner and lunch tomorrow.
Method
Heat the oil in a frying pan over a medium heat. Add the garlic and shallots and fry until softened.

Add the chilli, cumin seeds, curry powder and turmeric powder and fry for a further minute to release the aromas.

Add the tomato purée and vegetable stock, stir well and bring to a simmer.

Add the sweet potato and broccoli and simmer for 10 minutes, or until the sweet potato is cooked through. Season, to taste, with salt and freshly ground black pepper.

To serve, pour into a warm bowl, sprinkle with the fresh coriander and spoon the yoghurt into the middle.
Related Recipes
See more Easy curry recipes (23)
See more vegetable curry recipes (49)
See more sweet potato recipes (178)