Tuna and sweetcorn pasta salad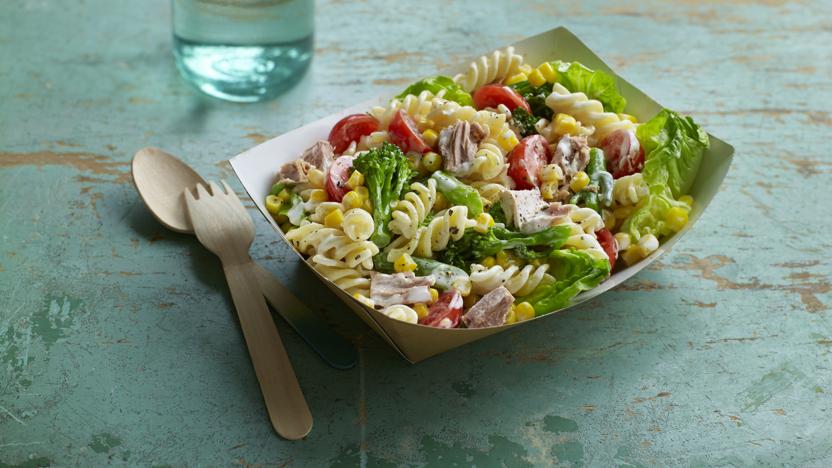 Preparation time
less than 30 mins
Cooking time
less than 10 mins
A very quick and easy tuna pasta salad that's perfect for lunchboxes and picnics. Keep chilled.
Preparation time
less than 30 mins
Cooking time
less than 10 mins
Method
Half-fill a medium saucepan with water and bring to the boil. Add the pasta, stir well and return to the boil. Cook the pasta for 8 minutes, or according to the packet instructions, stirring occasionally. Add the broccoli and cook for 2 minutes.

Rinse the pasta and broccoli in a colander under running water until cold. Drain well and tip into a mixing bowl. Scatter over the sweetcorn and tomatoes. Add the mayonnaise, season with black pepper and mix until combined.

Flake the tuna into the salad using a fork and toss lightly. Serve the salad on a bed of lettuce leaves, if using.
Related Recipes
See more Al desko recipes (17)
See more pasta salad recipes (8)