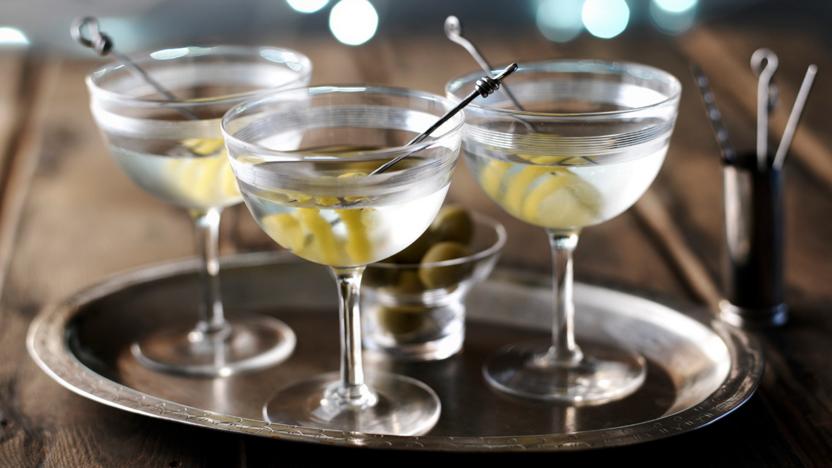 Channel James Bond with a suave and debonair vodka Martini – the killer cocktail for parties, it's licensed to thrill.
Method
Pour the vermouth and vodka into a mixing glass and fill with ice cubes. Stir well and then strain into a small Martini glass.

Garnish with a twist of lemon peel and serve.
Related Recipes
See more Canapés and cocktails recipes (22)
See more vodka cocktail recipes (9)