How to cook a gammon joint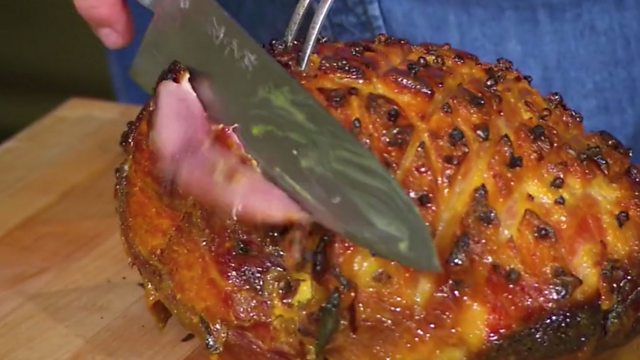 Put the gammon into a large lidded saucepan, cover with cold water and bring to the boil over a high heat.
Drain the water from the saucepan, add fresh cold water, onions, carrots, celery, bay leaves and peppercorns and bring to the boil. Reduce the heat, cover and simmer gently for 20 minutes per 500g/1lb 2oz.
Remove the skin and score the fat in a diamond pattern. Put a clove in the middle of each diamond.
Make a glaze with English mustard and runny honey. Brush half of the glaze over the ham.
Cook for 10 minutes at 200C/180C Fan/Gas 6.
Glaze again and cook for 10-15 minutes until the fat on top is glossy and golden brown.