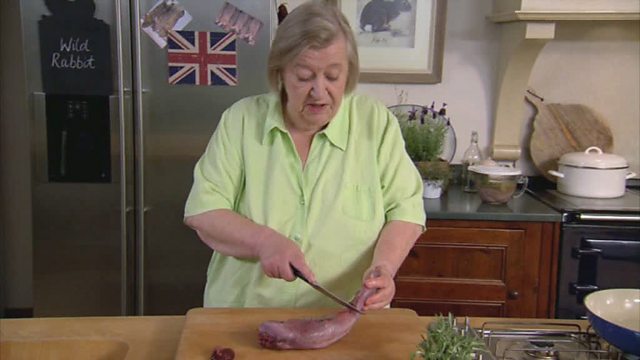 Equipment you will need for this technique
Sharp knife
- For each rear leg, find the joint where the leg meets the body and cut through the joint to remove the leg.
- Cut off the front legs
- Cut the body across the width to separate it into the loin (the rear part, and the best part of the meat) and forequarter. You can cut across the width again to divide the forequarter into two if you want smaller pieces.
Recipes using this technique