Preparing ramekins to cook soufflés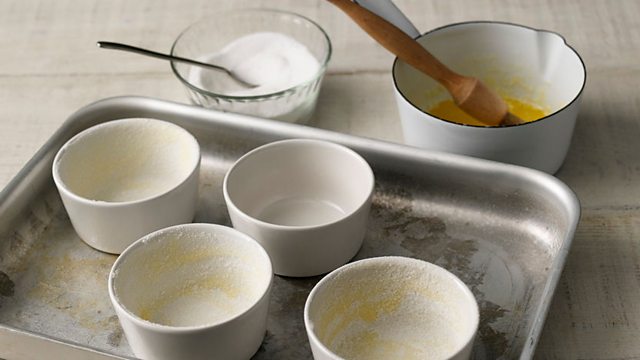 Equipment you will need for this technique
Ramekins
Greasing the ramekin and coating it in sugar helps a soufflé rise evenly and gives it a golden edge.
-Brush the ramekins with softened butter then dip into a bowl of caster sugar.
-Shake the sugar around the ramekins so that it is evenly coated, then tip out any excess.
Recipes using this technique