Boston was once America's most thriving tech hub. But Silicon Valley's ascendancy tarnished its reputation. Could a rash of new start-ups signal a resurgence?
F
Five years ago, Rodney Brooks was looking to found a new robotics company, one that he believed could revolutionise the role of robots in our lives. And he knew there was only one place in the world to do it.
A former professor of robotics at MIT and co-founder of the highly successful Massachusetts-based company iRobot, Brooks had spent enough time in Boston to recognise its dominance in his field. "There is nowhere else in the world with such a concentration of academic robotics programs," says Brooks, whose latest company is Rethink Robotics. "There also is nowhere else in the world with such a concentration of existing entrepreneurial robotics companies. Silicon Valley does not come close. New York does not come close. Pittsburgh does not come close. Nowhere in Europe comes close. Nowhere in Japan comes close."
Boston has always made the shortlist of US cities that excel in technology and entrepreneurship. But in recent years, the common perception is that the city has fallen behind. Silicon Valley has long since surpassed it in size, and New York City is becoming a hotbed of start-up activity. Even newer tech hubs such as Los Angeles and Boulder, Colorado, are seen by some as having more momentum.
Boston, meanwhile, has become more famous for being the place where young entrepreneurs like Mark Zuckerberg (Facebook) and Drew Houston (Dropbox) started their companies, before deciding to move to California to make them bigger. Even the well-known start-up accelerator YCombinator started in Boston, before picking up and moving west to become a pillar of Silicon Valley culture.
But that view of Boston, though common in the tech press, misses both the lasting strength of the city's innovation scene, and its recent evolution toward urbanisation, collaboration, and risk-taking. Boston is a place with a history of expertise in science, healthcare, robotics, big data, and software. And for entrepreneurs like Brooks, it offers a tech scene unlike any other.
'Deep and mature'
In the 1970s and 80s, Boston became a computing industry hub, home to leading companies like Digital Equipment, Wang, and Data General. But the tech cluster that grew outside the city around the  Route 128 highway famously missed the start of the PC revolution. And so by the 1990s, Silicon Valley had left Boston firmly in its dust.
Yet, the ingredients that had propelled Boston's strength in technology remained: world-class research universities, a highly educated population, and a high concentration of venture capital. (Boston can also claim the creation of the first formal venture capital firm, American Research and Development, which was founded in 1946.)
Fred Destin of Atlas Venture describes the city's innovation ecosystem as being deep and mature. "It's probably the only true 'generalist' ecosystem outside of the Bay Area," he says. A report last year by the Startup Genome, an initiative to catalogue start-up statistics globally, seems to agree. Though the report notes that Boston now trails New York in the size of its ecosystem, it highlights the former's diversity, concluding that "the Boston start-up ecosystem has the same healthy mix of start-ups…as [Silicon Valley]."
The breadth of the city's innovation can be attributed in large part to Greater Boston's eight research universities, including Harvard and MIT. Together, they bring in $1.5bn (£1bn) annually in research grants and contracts, a significant amount of which translates into innovative technologies and ideas that eventually fuel the creation of start-ups. "Concentration of universities is a big contributor to that entrepreneurial environment," says Gordon Jones, managing director of Harvard's Innovation Lab. "The size of the city relative to the concentration of universities makes it very palpable."
While the universities have always been seen as a key source of new technologies, today their role in producing student entrepreneurs is equally important. Spurred in part by a fear of missing out on the next Zuckerberg, venture capitalists are actively courting students and their dorm-room start-ups. General Catalyst, one of the younger of Boston's premier VC firms, has gone so far as to formalise this effort by creating Rough Draft Ventures, a mini-VC fund backed by the firm but run by students. With Rough Draft, General Catalyst brought together the city's most talented student entrepreneurs, and tasked them with making small investments in their peers. The fund has made several such investments so far, and in July, General Catalyst hired Peter Boyce, a graduating member of the initial Rough Draft team, as an associate.
Universities are also expanding their support for entrepreneurship, with ideas like Harvard's i-Lab, which functions as both an incubator for student start-ups and as a single resource centre to connect entrepreneurial activities across campus. This echoes MIT's pioneering Media Lab, which was set up in 1985 and has long been encouraging entrepreneurship in areas ranging from wearable computing to stackable electric cars for cities.
Academic strengths
The other big difference between today and the Route 128 days is the shifting centre of gravity from the suburbs to the city. Kendall Square, the home of MIT in neighbouring Cambridge and a long-time start-up hub, has exploded with activity in the past several years. "You can't walk down the street in Kendall Square, Cambridge, without running into venture capitalists, Nobel laureates, start-up CEOs," says Tim Rowe, founder of the Kendall-based Cambridge Innovation Center. Rowe's CIC, founded in 1999, is a big part of that. It has served as an early incubator for many of Boston's current crop of growing tech start-ups, including HubSpot, which makes marketing software. HubSpot spent four years in the CIC from 2004, growing to nearly 200 employees by the time it moved to its own office space. As of the end of 2012, the company claimed $52.5m (£33.9m) in annual revenue and 450 employees; it is expected to go public in the next year.
Kendall is not the only beneficiary of Boston's increasingly urbanised tech cluster. An "Innovation District" championed by Mayor Thomas Menino has attracted young tech companies - including Rethink Robotics-  and more established innovators like Zipcar and EnerNOC. Many VC firms have also relocated from the suburbs, opening offices in Boston or Cambridge. And most of these mini-clusters are connected by the red line of the city's subway system, making them easy to travel to without a car.
Despite these shifts, some things about Boston's tech scene are unchanged. It remains comparatively strong in areas where it can flex its academic muscles, like healthcare and biotech, robotics, and big data. Its successes in software have been concentrated more in business solutions - Endeca, ITA Software, Demandware, now HubSpot - than the consumer technologies that tend to garner more attention. That mix is in stark contrast to New York, which is more narrowly concentrated in web and mobile software startups. But while the two cities are intense rivals when it comes to sports, their geographical closeness is creating a significant degree of collaboration, with investors splitting time between the two cities or opening satellite offices.
New York's advantage is its size, as well as its status as a global leader in both finance and culture. As Destin put it: "[Boston's] main weakness lies in the fact that it is not a great aspirational city or region, in the way that New York, London or the Bay Area can be. Young people come to study at its great institutions then leave. If Boston became aspirational in terms of culture and lifestyle it could take the next step up," he says.
One related challenge the Boston tech community wrestles with is how to tell its own story. "Boston doesn't hype its success," says Eric Paley, managing partner at the VC firm Founder Collective. "But it is a community that has consistently built big technology companies." In a city with less well-known media than New York, and fewer tech-specific publications than Silicon Valley, getting the word out can be difficult
Sometimes, at least, the sheer novelty of the innovation is enough to overcome that obstacle. In September, 2012, Brooks and the Rethink Robotics team unveiled its flagship product: Baxter, a manufacturing robot designed to work side-by-side with humans, able to be taught new tasks without any programming. By that time, Brooks had raised $62m (£40m) in venture capital, from both Boston and West Coast firms. The launch caught the attention of media across the country, garnering multiple pieces in The New York Times. For a moment, at least, the world remembered what Boston's tech ecosystem does.
If you would like to comment on this article or anything else you have seen on Future, head over to our Facebook page or message us on Twitter.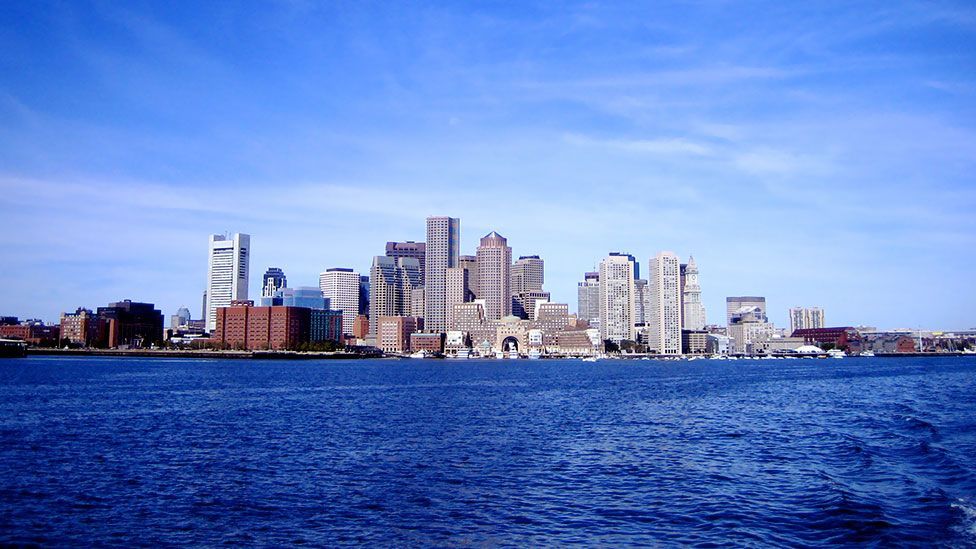 Though its tech city reputation has been usurped by Silicon Valley, Boston has a proud history as a start-up incubator and technology hub. (Copyright: Monkeyatlarge/Flickr)
Though its tech city reputation has been usurped by Silicon Valley, Boston has a proud history as a start-up incubator and technology hub. (Copyright: Monkeyatlarge/Flickr)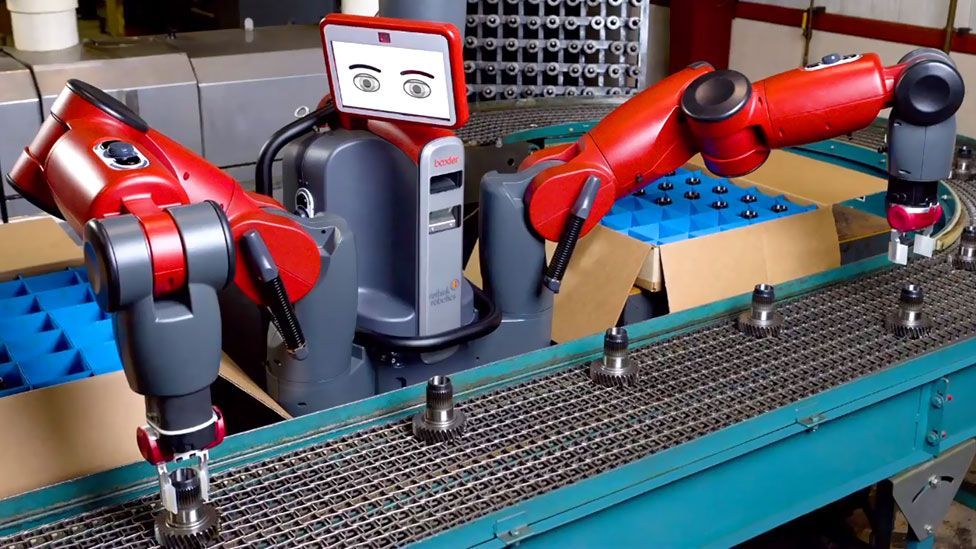 Baxter is Rethink Robotics design for a learning robot; the automaton can learn simple tasks by observing humans around it. (Copyright: Rethink Robotics)
Baxter is Rethink Robotics design for a learning robot; the automaton can learn simple tasks by observing humans around it. (Copyright: Rethink Robotics)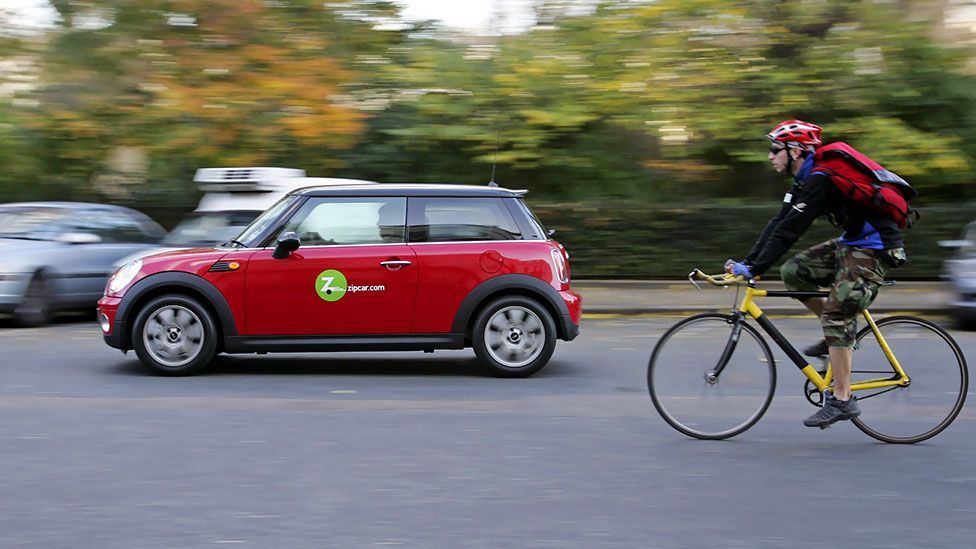 ZipCar – a car-sharing scheme where people rent cars by the hour – was founded in Cambridge in 2000. It now has more than 810,000 members. (Copyright: Getty Images)
ZipCar – a car-sharing scheme where people rent cars by the hour – was founded in Cambridge in 2000. It now has more than 810,000 members. (Copyright: Getty Images)
Harvard University has been at the forefront of many of Boston's tech innovations, including the founding of social media giant Facebook. (Copyright: Getty Images)
Harvard University has been at the forefront of many of Boston's tech innovations, including the founding of social media giant Facebook. (Copyright: Getty Images)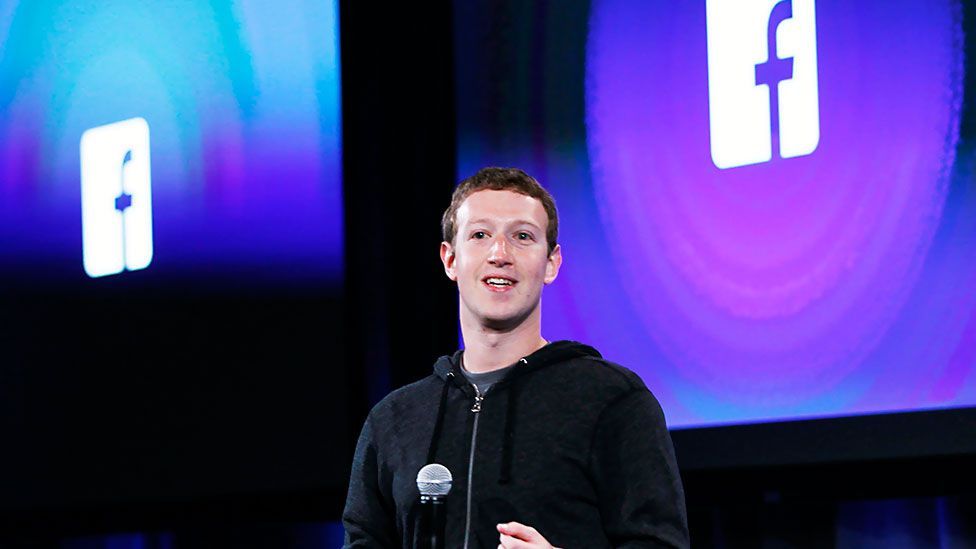 But while Boston has an environment for innovators to bring ideas to life, visionaries like Facebook's Mark Zuckerberg move to California to make them grow. (Copyright: Reuters)
But while Boston has an environment for innovators to bring ideas to life, visionaries like Facebook's Mark Zuckerberg move to California to make them grow. (Copyright: Reuters)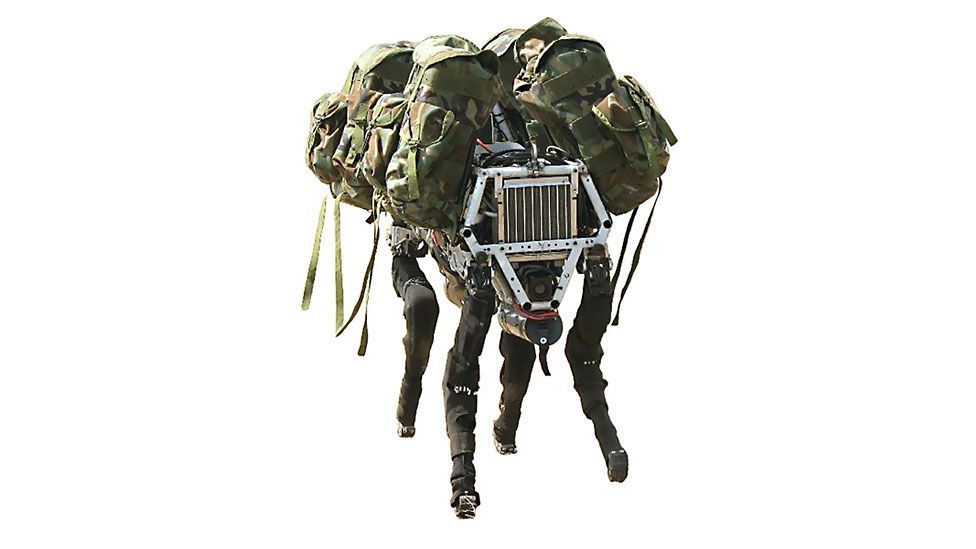 Boston Dynamics' Big Dog is an experimental robot intended to carry equipment over rough terrain. The US military has expressed interest. (Copyright: Boston Dynamics)
Boston Dynamics' Big Dog is an experimental robot intended to carry equipment over rough terrain. The US military has expressed interest. (Copyright: Boston Dynamics)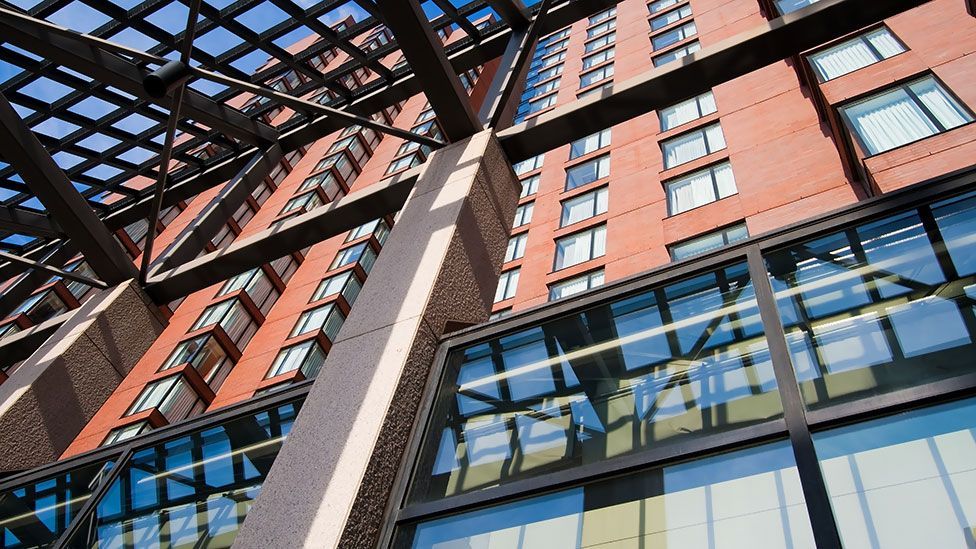 Kendall Square, close to Harvard in Cambridge, is now the focus of many of the emerging start-ups in the Boston tech scene. (Copyright: Getty Images)
Kendall Square, close to Harvard in Cambridge, is now the focus of many of the emerging start-ups in the Boston tech scene. (Copyright: Getty Images)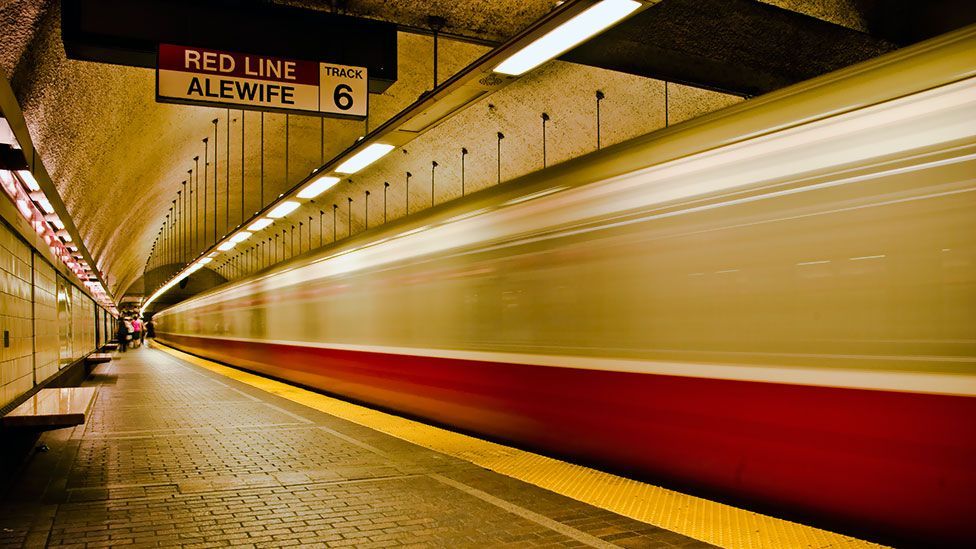 Much of Boston's new tech community is centred around stations on the Red Line, which runs from Alewife in Cambridge down to Braintree south of Boston. (Copyright: Idntfd/Flickr)
Much of Boston's new tech community is centred around stations on the Red Line, which runs from Alewife in Cambridge down to Braintree south of Boston. (Copyright: Idntfd/Flickr)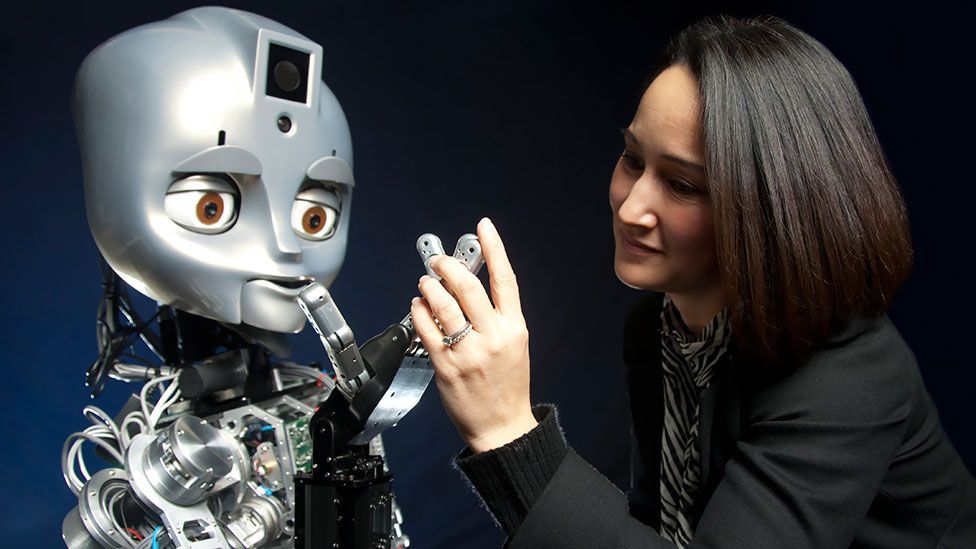 Massachusetts Institute of Technology (MIT) is a world-renowned technical university, a leader in fields such as robotics. (Copyright: Science Photo Library)
Massachusetts Institute of Technology (MIT) is a world-renowned technical university, a leader in fields such as robotics. (Copyright: Science Photo Library)
MIT's provocatively designed Stata Center opened in 2004 and is home to such tech luminaries as Tim Berners-Lee, who helped create the World Wide Web. (Copyright: Jonathan Fildes)
MIT's provocatively designed Stata Center opened in 2004 and is home to such tech luminaries as Tim Berners-Lee, who helped create the World Wide Web. (Copyright: Jonathan Fildes)