New York once struggled in the shadows of Silicon Valley. Now a new breed of start-ups is ditching the business model and concentrating on visionary ideas.
F
For a long time, Tumblr founder David Karp was New York's one-man answer to Silicon Valley. He looked just like a typical Valley entrepreneur. Young, floppy-haired, and often sporting a hoodie, Karp was obsessive about his product. Revenue and business development seemed lower down on the agenda. Just like Silicon Valley start-ups, Karp was willing to take on tens of millions of dollars in venture capital to execute his vision. As conventional Valley wisdom goes, he built an audience (a massive one, 300 million-strong), and assumed that advertisers would be eager to buy ads. 
When they didn't, Tumblr sold. Yahoo acquired the company for $1.1bn in May. The company had just $16m left in the bank, out of the $125m it had raised from venture capitalists.
It's no coincidence that, around the same time, New York's other poster child for Silicon Valley-like success, Foursquare, experienced the same thing. After five years of venture capital-supported growth and little revenue, the social networking app was running low on funds. The company had to scramble to convince new investors that it could make money through paid recommendations of local restaurants and bars. Foursquare eventually raised debt to avoid taking a "down round", which would have valued the company lower than in past rounds of funding. CEO Dennis Crowley, New York tech's other visionary, was suddenly on the defensive. 
New York tech is growing up. But with the growth comes some pain.
Back when Tumblr and Foursquare were getting started (2007 and 2009, respectively), New York's tech scene was more of a small community than a thriving ecosystem. You had high profile media start-ups like The Huffington Post intermixed with a handful of successful advertising and financial tech companies serving the city's traditional industries. And that was about it. 
Political support
But the financial meltdown of 2008 had some of the smarter graduates reconsidering their banking ambitions, creating a new population for the New York tech industry. "A lot of talented people coming out of school decided not to tuck their shirts in after they graduated," says Ed Zimmerman, chair of the tech group at law firm Lowenstein Sandler.
Meanwhile, mayor Michael Bloomberg – himself an entrepreneur – became New York tech's loudest cheerleader. He backed it up, too, launching initiatives like the "We are Made in NY" portal, BigApps, a contest for building apps on the city's application programming interface (API), and WiredNYC, a rating platform that for Internet speed in office buildings. 
Prior to this new Bloomberg-endorsed era, New York start-ups had a reputation for focusing too much on monetisation. That's not always encouraged in Silicon Valley, where irrational risk-taking and wild ambition – the kind of guts and vision demonstrated by Karp and Crowley – creates the magical home runs. You don't build a Facebook, or Google, or Twitter by optimizing for revenue on day one, the thinking goes. This new era was all about building a Silicon Valley-style company. The crowd at a New York Tech Meetup, which boasts 33,000 members, famously boos anyone who asks about business models.
New York is now home to more than 1,000 start-ups spanning a broad range of industries. Tech is the city's second-largest contributor to private sector wages after finance, according to a new study commissioned by the mayor's private foundation. Since 2007, tech and information services jobs have grown 11% to 262,000 positions, which create $3bn in annual salaries. New York emerged from its 2008 recession faster than the rest of the US thanks to its booming tech sector, according to the report. Some of that growth comes via Silicon Valley. Google's Chelsea offices employ more than 3,000 people; a number of top-tier venture firms including Accel Partners, NEA and Canaan Partners have opened offices in New York. 
But the tales of Tumblr and Foursquare serve as a warning to the city's wide-eyed entrepreneurs: Even with 300 million monthly unique users or a hit app, it's still a brutal fight to survive. Rather than patiently build a 100-year company, New York's most promising start-ups have sold out. In addition to Tumblr, big exits from recent years include Buddy Media, Makerbot, Kayak, and Indeed.com (which is technically based in Connecticut), all of which made hundreds of millions of dollars when they sold. 
These deals represent a huge success. They bring attention to New York tech, while turning their employees into angel investors. But they're also a big problem New York's tech scene, according to Fred Wilson, an investor at Union Square Ventures who is often called the "godfather" of New York tech.
"It's a mystery to me why we're 20 years in, and where is the $25bn iconic tech company?" says Wilson. "It would be great to have our own Google, Facebook, Twitter, eBay, Amazon or Yahoo." New Yorkers were less idealistic about their companies than their West Coast counterparts, he believes.
Next generation
As New York tech matures, it sidesteps the comparisons to Silicon Valley. Sure, New York may never overtake the Valley in terms of companies started, funds raised, or acquisition offers rejected. Five years into New York's tech revival, the city has stopped trying to be Silicon Valley 2.0 and started playing to its own strengths.
Perhaps the city's biggest strength is that it's not Silicon Valley. Tech companies in New York exist among Wall Street banks, Madison Avenue agencies, fashion houses, and media conglomerates. "You can't get that same diversity of industry and background in San Francisco," says Kathryn Minshew, co-founder and CEO of The Muse. She moved her company back to New York after completing Y Combinator's accelerator program in Palo Alto. "Some of the best product feedback I've got on The Muse has come from a friend working in theatre or at an advertising agency," she says, adding, "in other words, a million miles away from start-up culture."
Amid all these legacy industries, New York start-ups are underdogs, argues Josh Miller, founder of an online message-board called Branch. He also moved his company to New York after a stint in San Francisco. "Here, the start-up scene feels like a movement," he wrote in a recent blog post.
With Foursquare's experiences a downturn, and with Tumblr tucked away inside Yahoo, a new set of companies is poised to lead New York's start-up scene. They range from the high fashion commerce of Gilt Groupe to the quirky marketplace of Brooklyn-based Etsy. AppNexus, an ad-tech platform with 500 employees, is expected to go public soon, and Outbrain, a media tech company, is also expected to do so. WeWork, a real estate start-up, is quickly expanding its brand of community-driven co-working spaces to San Francisco and LA. Kickstarter's crowdfunding platform has funded 49,316 projects to the tune of $807m, revolutionising the way filmmakers, musicians and hardware companies raise money. ZocDoc, which boasts more than 450 employees, is changing the way 2.5 million people get access to doctors. NoSQL database vendor MongoDB was recently called the "King of New York start-ups" after it raised an eye-popping $150m in funding at a valuation of $1.2 bn.
These companies, and the followers they inspire, are less shy about embracing revenue, even if it's at the expense of a big, magical, idealistic vision. "People have started doing this as business, not just as religion or passion, says Jen Berrent, a partner at New York law firm WilmerHale who's worked with start-ups since late 1990s. "I do think (a focus on revenue) is more in the blood here than it seems to be out west. You can be a little less visionary and try to build a real business."
Spin-offs
The new class of NYC tech leaders aren't pure, cold-blooded capitalists. They have strong, diverse missions. The one thing the next generation has in common is that it's not trying to be Silicon Valley. New York start-ups are embracing the city's myriad of strengths. Kickstarter and Etsy have capitalised on the creative, community-driven maker movement that's spreading from Brooklyn to the world. WeWork is innovating on the city's thriving real estate industry, building communities around New York's high-rise buildings. AppNexus, Outbrain and Gilt Groupe are built around the city's iconic advertising, real estate and fashion industries.
 Beyond that, these companies' successes are already creating spin-offs. AppNexus has already seen ex-employees start and raise capital for several companies, including TripleLift and Rockerbox. Gilt Groupe, which has over 1,000 employees, has been built on talent from the fashion industry, but has also spawned its own "mafia" of founders, many of whom left the company to launch or join fashion-related start-ups including 1stdibs.com, Birchbox and Moda Operandi. Former Gilt Groupe staff have also ended up at non-fashion start-ups such as Movable Ink, Vine, and Pivotal Labs.
The new class of NYC leaders play to the strengths of New York, a diverse city with deep institutional knowledge about a few major industries. They are making money, and they're likely to remain independent. The new generation will head to the stock exchange, not be on the lookout for buyers.
The CEOs of Kickstarter and Etsy have both said they plan to stay independent. Kickstarter CEO Perry Chen says he wants Kickstarter to be independent forever, and his investors are on-board on that basis. Etsy CEO Chad Dickerson has hinted the company will take a non-traditional route to paying back its venture capitalists, possibly through recapitalisation and debt financing. He'd like Etsy to remain private and independent, a rare feat for venture capital-backed companies. 
For now, at least, New York's tech is not for sale. 
If you would like to comment on this article or anything else you have seen on Future, head over to our Facebook page or message us on Twitter.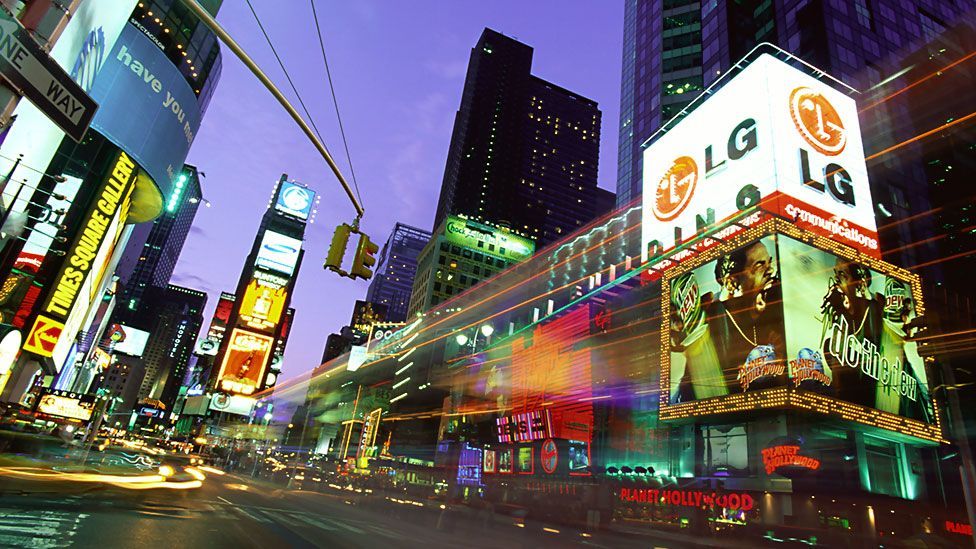 New York has lacked the high-profile successes of Silicon Valley, but now a new culture of start-ups is redefining the city's tech scene. (Copyright: Thinkstock)
New York has lacked the high-profile successes of Silicon Valley, but now a new culture of start-ups is redefining the city's tech scene. (Copyright: Thinkstock)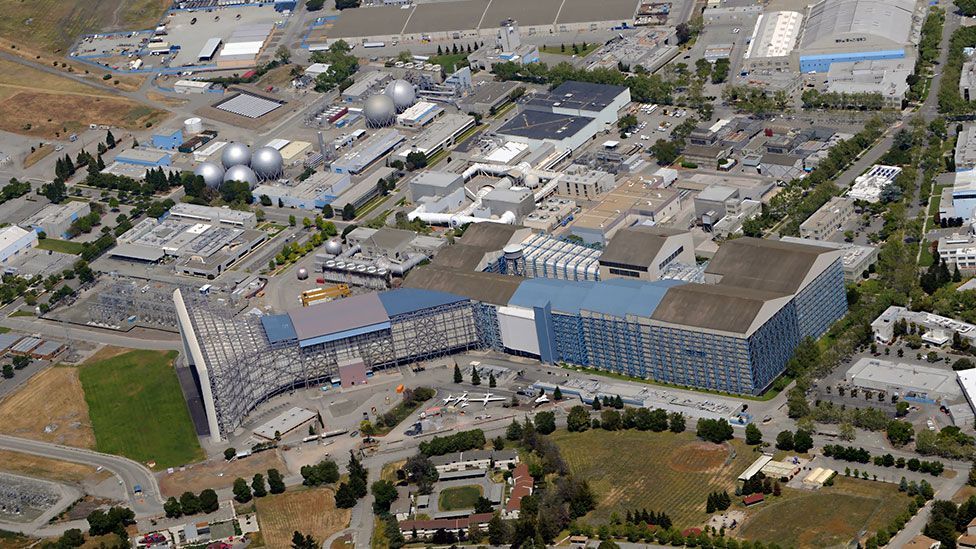 Silicon Valley's strength has been building visionary start-ups such as Facebook and Twitter that didn't set out to make money instantly. (Copyright: Craig Williston/Qool Foto)
Silicon Valley's strength has been building visionary start-ups such as Facebook and Twitter that didn't with making money too early. (Copyright: Craig Williston/Qool Foto)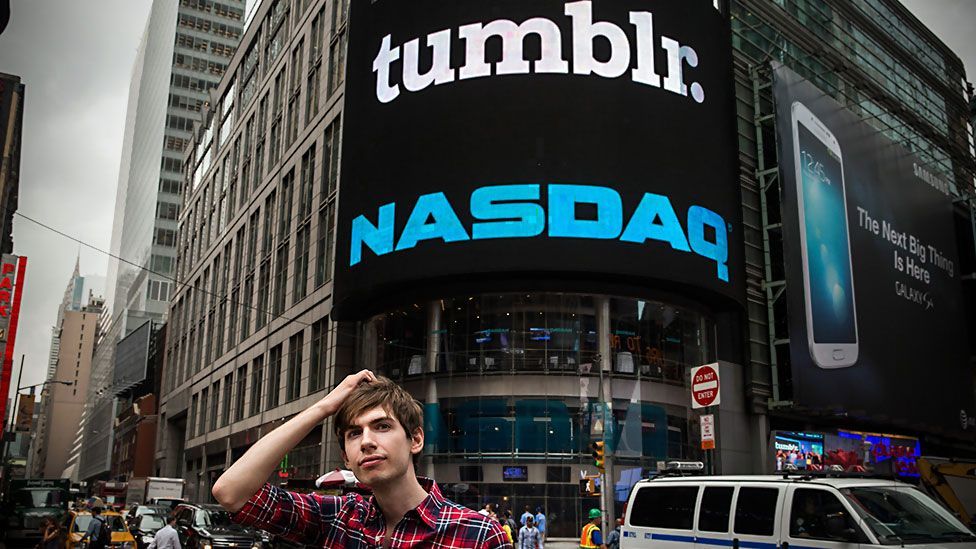 David Karp created blogging site Tumblr, but despite millions in investment the site was sold to internet giant Yahoo earlier this year. (Copyright: AFP/Getty Images)
David Karp created blogging site Tumblr, but despite millions in investment had to sell the site to Yahoo because ad revenue wasn't forthcoming. (Copyright: AFP/Getty Images)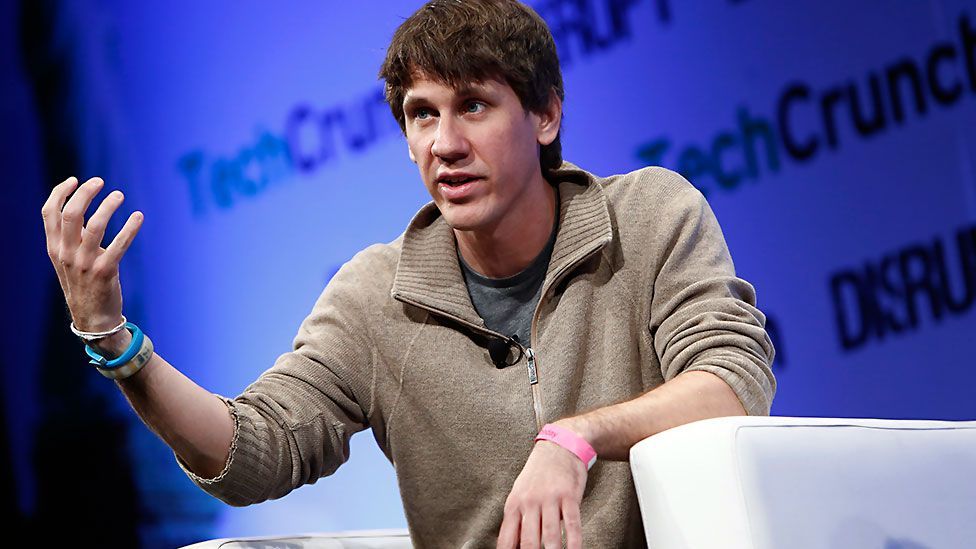 Another visionary New York start-up, David Crowley's location-sharing service Foursquare, has also encountered problems in making money. (Copyright: Getty Images)
Another visionary New York start-up, David Crowley's location-sharing service Four Square, has also encountered problems in making money. (Copyright: Getty Images)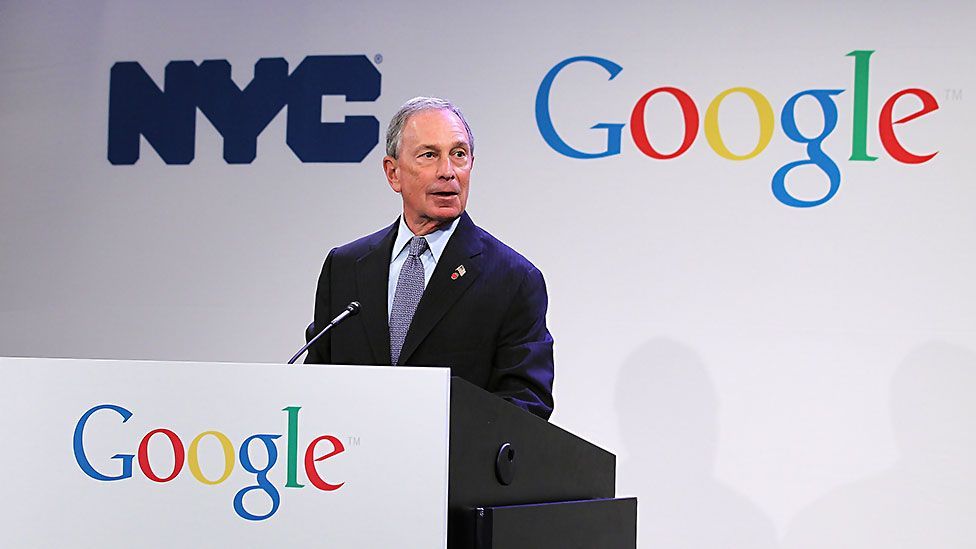 New York's tech start-ups have the support of the city's mayor, Michael Bloomberg, who has set up several programmes to encourage tech firms. (Copyright: Getty Images)
New York's tech start-ups have the support of the city's mayor, Michael Bloomberg, who has set up several programmes to encourage tech firms. (Copyright: Getty Images)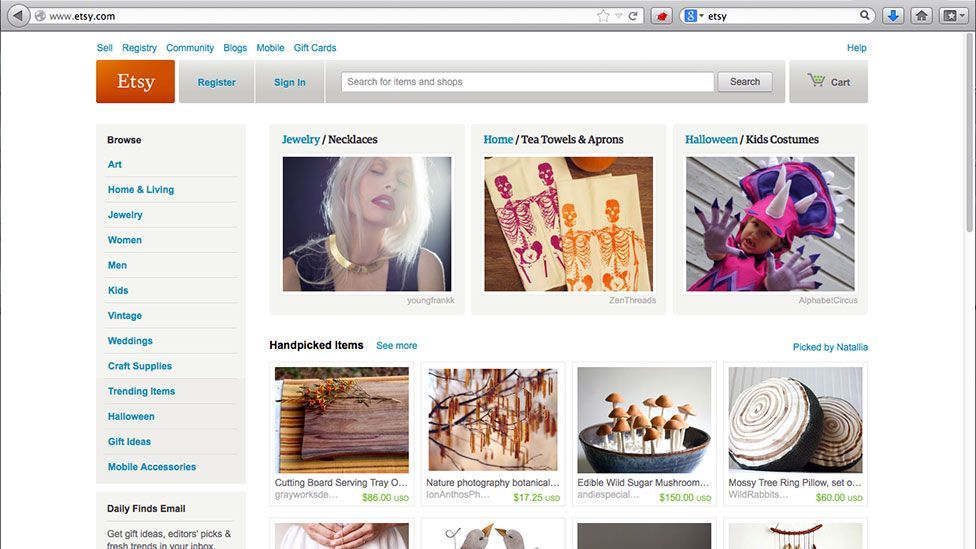 New start-ups such as the handmade goods seller Etsy have made a point of staying independent and refusing to be bought out by outside companies. (Copyright: Etsy)
New start-ups such as the handmade goods seller Etsy have made a point of staying independent and refusing to be bought out by outside companies. (Copyright: Etsy)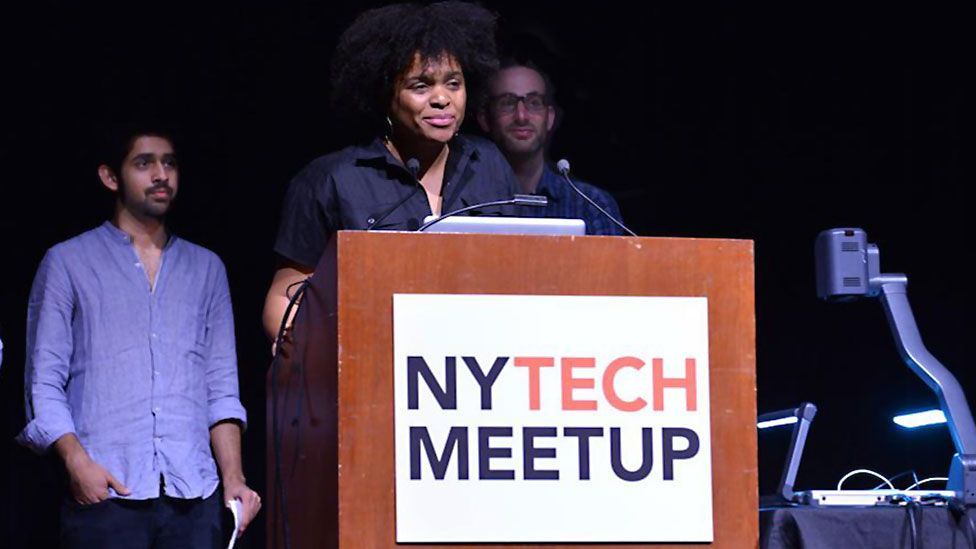 The New York Tech Meetup is a forum for investors and entrepreneurs; it has more than 34,000 members and holds monthly conferences. (Copyright: Craig Williston/Qool Foto)
The New York Tech Meetup is a forum for investors and entrepreneurs; it has more than 34,000 members and holds monthly conferences. (Copyright: Craig Williston/Qool Foto)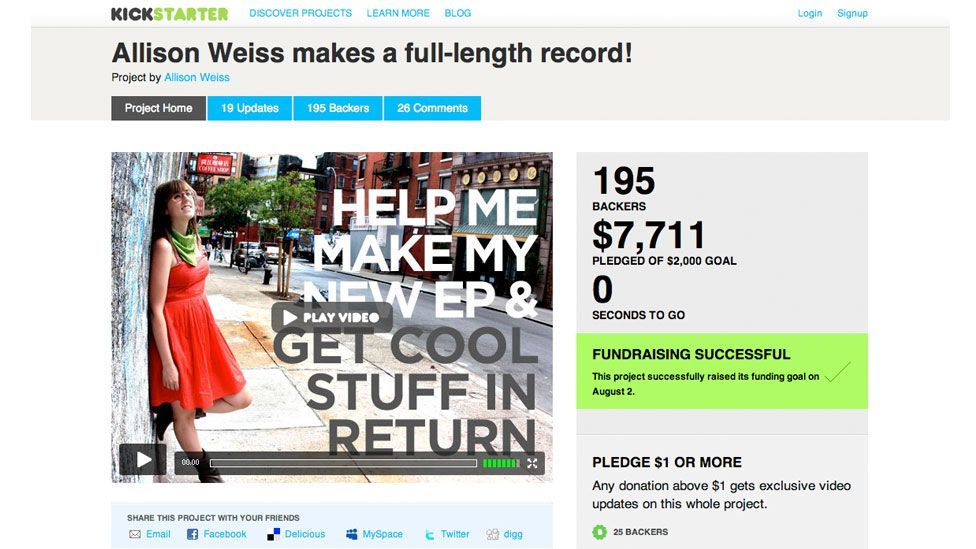 Kickstarter, where people fund creative projects, is another example of New York's new breed of start-up. More than $700m has been pledged for ideas. (Copyright: Kickstarter)
Kickstarter, where people fund creative projects, is another example of New York's new breed of start-up. More than $700m has been pledged for ideas. (Copyright: Kickstarter)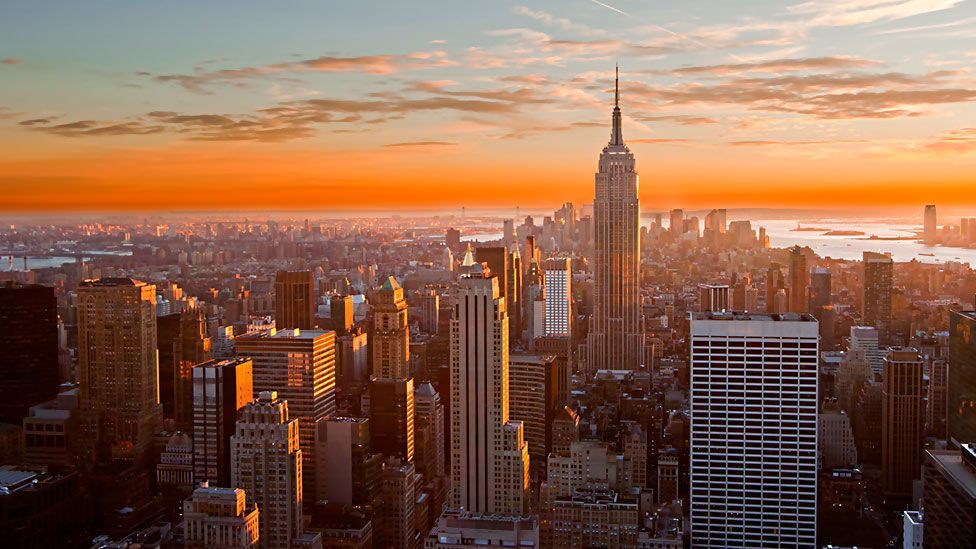 The new wave of New York tech entrepreneurs want to play to the city's strengths, create visionary brands - and in many cases maintain their independence. (Copyright: Thinkstock)
The new wave of New York tech entrepreneurs want to play to the city's strengths, create visionary brands - and in many cases maintain their independence. (Copyright: Thinkstock)