Saudi Arabia is awash with money from its vast oil reserves. But one day the petroleum dollars will stop. Can start-ups help transform and sustain its economy?
T
The insular desert Kingdom of Saudi Arabia lacks many things. An adequate supply of fresh water. Alcohol. Cinemas. Women drivers. Bikinis. Democracy.
But there are a few things that aren't in short supply in this country of 28 million: glitzy malls, money, and of course, oil. 
Saudi Arabia discovered oil in 1938, only six years after becoming a unified country. It has since become the world's leading exporter and producer. Petroleum accounts for over 90% of the country's exports, and over half its GDP. In 2012, the Kingdom raked in a staggering $311bn in oil revenues – as much as Iraq, Kuwait, UAE, and Qatar combined.
Yet at some point, their "black gold" will run out. As early as 2030, according to a Citigroup report. And without it, the current Saudi economy could grind to a halt. To prevent this, it has recently undertaken a remarkably ambitious and expensive plan – to become a world leader in technology and innovation by kicking its oil habit, shifting away from decades of single-commodity dependency and moving towards a knowledge-based economy by 2025.
Saudi Arabia's robust oil endowment is being pumped into special economic cities, universities and entrepreneurship centres in every corner of the country – like the King Abdulla City for Atomic and Renewable Energy, near the capital Riyadh, or the Saudi Aramco Entrepreneurship Center (Wa'ed), based in Dhahran.
Part of the plan to diversify the economy has resulted in an international scholarship programme that sees more than 130,000 Saudi students studying abroad at the world's leading universities.
With 70% of the population under 34, and unemployment for Saudi nationals lingering around 12% – and over 30% for women – it's no surprise the nation is pushing its youth to innovate. But can a large endowment alone kick-start a culture of innovation?
Few have seriously tried. Norway, the world's eighth-largest oil exporter, established a sovereign wealth fund (Government Pension Fund Global) in 1990 to diversify oil investments and promote other industries, in preparation for a future without oil. It's been regarded as a success – but aside from oil, Saudi and Norway have very little in common.
Great expectations

"It's a big challenge," admits Mr Nawaf Al-Sahaf, chief executive of Badir, a new government-funded business incubator that is one of many promoting entrepreneurship as a means to new economic growth. "If we focus on creating a culture based on entrepreneurs, maybe we will succeed," he says.
Based in the capital Riyadh, Badir was established in 2008 to launch incubators in five major sectors – starting with ICT, advance manufacturing and biotechnology.  "We started with ICT because it's the easiest thing to start. You don't need labs, equipment. All you need is servers and business development managers."
So far, Badir has supported over 70 companies, including Enwani, which links users' addresses with their mobile phone number to make deliveries easier; physical residence addresses don't exist in much of Saudi.
Another Badir startup, Yatooq, has developed an automatic Arabic coffee machine (it needs a more complicated process than ordinary coffee). Two days after launching their product, Yatooq sold 2,000 machines.
Coffee, however, probably won't turn the economy around on its own. While Badir focuses on lighter tech industries, there are similar incubators for the deeper sciences.
The King Abdullah University for Science and Technology (Kaust) campus is a public research institution near the coastal village of Thuwal. It cost $20bn to build in 2008 (they reportedly imported sand from Spain for its private beaches) and was bestowed with a $10bn endowment, allowing it to attract top talent like Jean-Lou Chameau, former president of CalTech in the US.
Graduate and PhD students at Kaust's New Ventures programme are given both encouragement and financing to find solutions to pressing problems such as water treatment and renewable energy. Over 60% of Saudi's water comes from desalination – an expensive process – and the country has vast, as-yet-untapped potential for solar development.
"It's clear for the government at highest levels that oil is not sustainable. We need to build something sustainable," explains Ibrahim Faza, manager of Kaust's Seed Fund for start-ups. Yet, he admits, you can't expect results overnight. "As a culture, we're a start-up," he says. "We are starting somewhere with no history of entrepreneurship, no start-ups. It takes time, changing the culture, the economy, the mindset." While Stanford and Harvard [universities] took decades to become recognised institutions, he explains, "people have expected us to do this in three years."
Connect to success
But entrepreneurship, at least in the fast-paced, rags-to-riches model celebrated in the West, is not part of Saudi culture. "The only industry we have is the government," explains Tuba Ozlem Terekli, co-founder of Qotuf Al Riyadah Development Company, a collaboration with the Saudi Ministry of Labor to support start-ups and build a culture of entrepreneurship in the Kingdom.
"The society wants innovation – from Gen Y to corporate employees," says Terekli. "The government wants innovation, and they're pouring lots of cash." So what's holding things back? "Saudis don't like to work," she says. Many Saudis are fully supported, by family or government, and don't work until they graduate from university. "In Saudi Arabia, you won't find someone who's risen from the mailroom to be CEO," she says. "It's inherited money, or success because of connections."
The Saudi government's heavy subsidising of entrepreneurship is a "fund-it-and-they-will-come" scenario. "It's this top-down approach that kills everything. We need bottom-up," says Tarekli.
Fortunately, a more organic form of entrepreneurship is also rising – coming in part from Saudis who have lived abroad.
"In the US alone, we have over 60,000 Saudi students," explains Prince Fahad bin Faisal Al Saud. He's a 30-year-old member of the Saudi Royal Family who, after graduating from Stanford University, helped spearhead Facebook's Arabic user growth. He's now a "technology evangelist" for the country.
"This number of Saudi students outside the country has not happened in 13 years," he explains. "After 9/11, we weren't allowed to get visas. It was not a good time for us."
Picture this
In 2010, Prince Fahad quit Facebook and hopped on a plane back to Saudi, itching to "ignite the culture" of entrepreneurship and new media, and has since launched several successful gaming start-ups, including Na3m Games.
Now many like him, western-educated and exposed to entrepreneurial cultures like Silicon Valley, are returning and "bringing tons of innovation – creating culturally relevant startups solving local problems".
It may not be the local problems the government would hope for, like drinking water and energy – but these entrepreneurs are building a different economy.
"Saudi is the largest consumer of YouTube content per capita in the world," says Omar Christidis, CEO of ArabNet. More than 90 million YouTube views per day come from the Kingdom. Saudis are also the biggest content producers in the region – 40% of Arabic tweets, and 35% of all online Arabic content come from here.
E-commerce is also taking off in the country. In 2011, 39% of internet users, approximately three million people, bought products and services online. According to economists, Saudi's e-commerce sales are now over $4bn per year, and the fastest-growing in the region. Some even say it may grow as high as $13.3bn by 2015.
Yet for some entrepreneurs, e-commerce is happening in a rather unconventional way – through photo-sharing app Instagram.
Selveras Abed Al Aziz, 29 – aka Miss Harrods – has over 310,000 followers on Instagram, which she uses to sell imported make-up products. She posts pictures of the products on her account, often with her modeling them, and customers send their orders via WhatsApp.
"Instagram is better than a website, because it's much easier. You can do everything in your hand," says Aziz. "The famous magazines in the Gulf area are paying me to advertise on my Instagram," she laughs, "The situation is upside-down." Although her business is based in Kuwait, over 1,500 customers per month are from Saudi Arabia.
And she's not the only one. Dr May Al Jaser, a 60-year-old Saudi grandmother, has recently launched a homemade gelato catering and delivery business for Riyadh residents via Instagram, called Alyamamah Gelateri. Dr Jaser says the internet – as well as slowly loosening restrictions for women – makes starting businesses for women "more accessible".
"When I started the business, I did everything by myself; went to the Ministry of Commerce, chamber of commerce, customs, airport. I wanted to experience it myself," she says. "I couldn't have done this 10 years ago."
In Saudi Arabia, 52% of university graduates are women; but segregation laws, such as not allowing them to drive, or requiring separate office spaces for women, have restricted employment opportunities.
Shifting sands

Times, however, are changing. "Around 400,000 jobs will be created in the next few years for Saudi women," says Khalid Al Khudair, Founder of Glowork, the first website in Saudi Arabia that helps women find jobs.
Last month, India's largest IT company, Tata announced plans to build an "all-female services centre" in the country next year. Their goal is to employ over 3,000 women, and Glowork's database, which has now registered over 1.2 million unemployed Saudi women between 18 and 35, may help.
Glowork was recently acquired by SAS Holding, a Saudi company planning to invest around $16m in the company over the next few years.
Yet even this success can't hide the enormous challenges ahead for Saudi Arabia. Private investment and loans for start-ups are still almost nonexistent. There is no equity-backed financing. A culture of risk-taking investors and VCs has yet to emerge among Saudi's wealthy. Protection for foreigners investing in the country is minimal.
Frederic Wehery, a senior associate in the Middle East Program at the Carnegie Endowment for International Peace, says it will be hard to end the culture of dependency – subsidies, benefits and handouts from the government that have marked Saudi's economy.
"It's not simply a matter of buying [innovation]" says Wehry. "There's still no incentive for private entrepreneurship… and the ambition exceeds the capacity and the reality."
"It's all dreams. Nothing has turned into a reality yet," says Khalid Al Khudair. "We're far from where we want to be. And one day the oil will dry out, and for that day we have to be prepared."
If you would like to comment on this article or anything else you have seen on Future, head over to our Facebook page or message us on Twitter.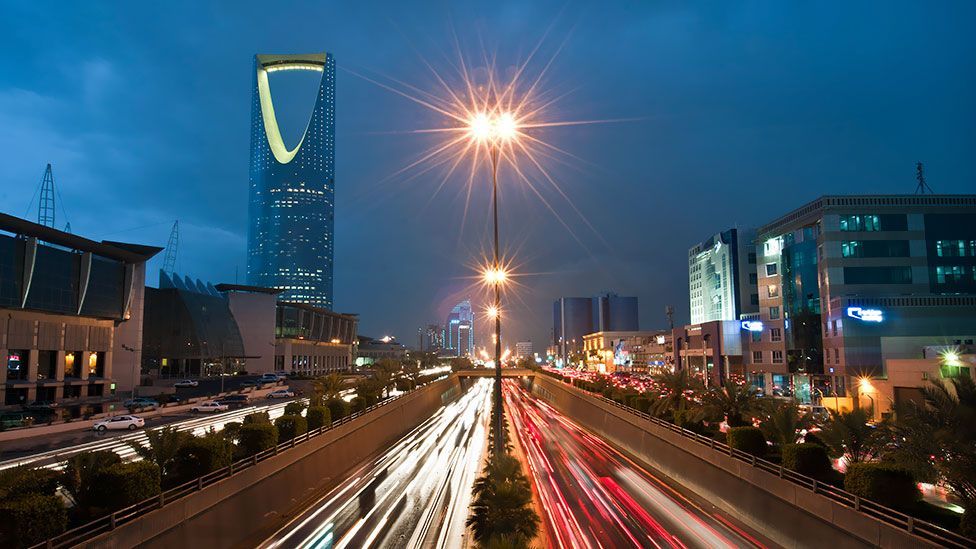 Saudi Arabia has been a unified country for some 70 years, but has become one of the richest states in the world – a wealth fuelled by petroleum reserves. (Bloomberg/Getty Images)
Saudi Arabia has been a unified country for some 70 years, but has become one of the richest states in the world – a wealth fuelled by petroleum reserves. (Bloomberg/Getty Images)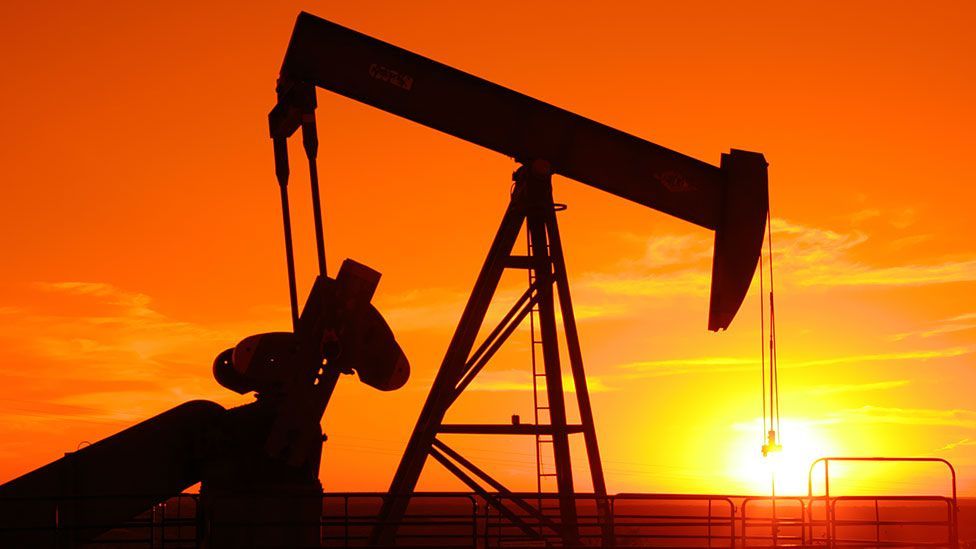 Saudi Arabia's economy is based almost exclusively on petrodollars; it needs to diversify before the "black gold" runs out. (Thinkstock)
Saudi Arabia's economy is based almost exclusively on petrodollars; it needs to diversify before the "black gold" runs out. (Thinkstock)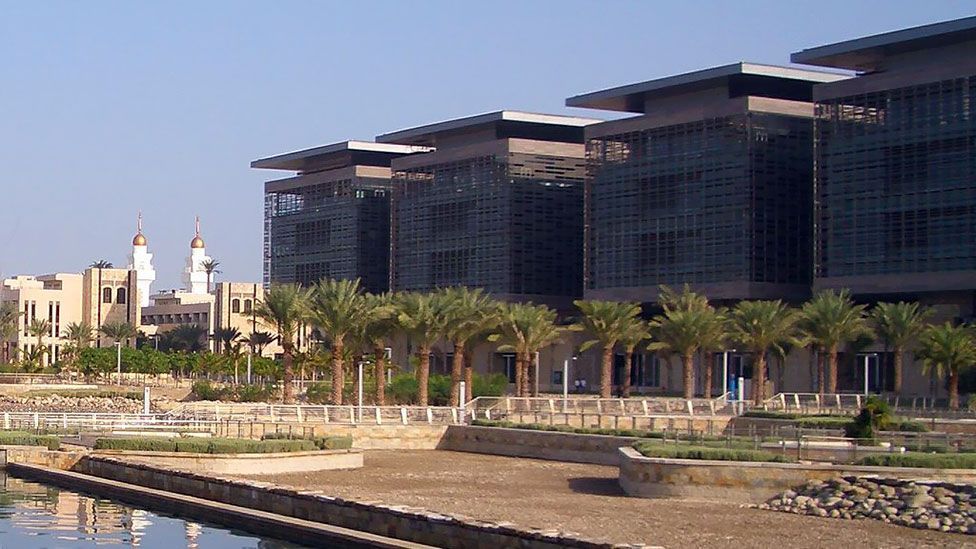 The King Abdullah University of Science and Technology is one of the government's multi-billion-dollar initiatives to diversify the economy. (Kaust)
The King Abdullah University of Science and Technology is one of the government's multi-billion-dollar initiatives to diversify the economy. (Kaust)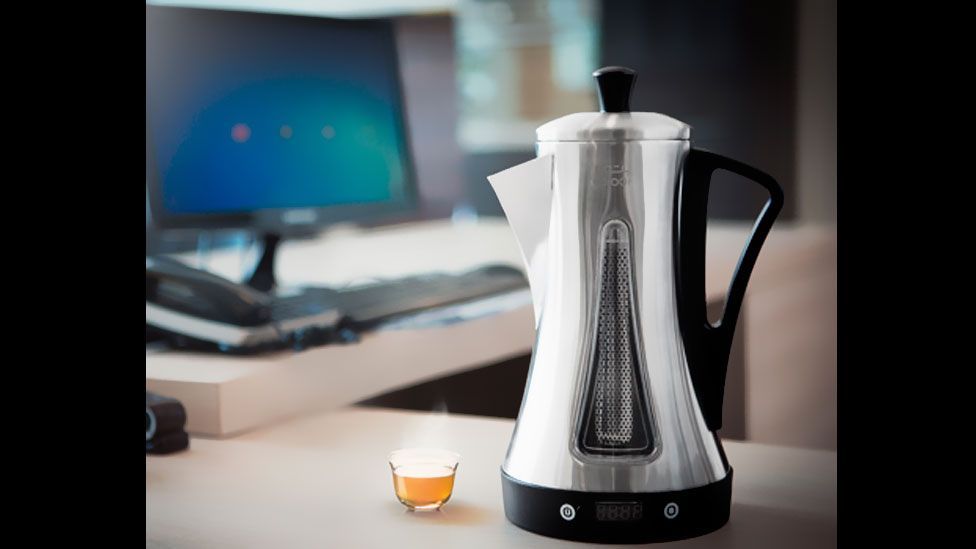 One successful start-up is Yatooq; its modern update of the Arabic coffee-maker was an instant hit with Saudi customers. (Yatooq)
One successful start-up is Yatooq; its modern update of the Arabic coffee-maker was an instant hit with Saudi customers. (Yatooq)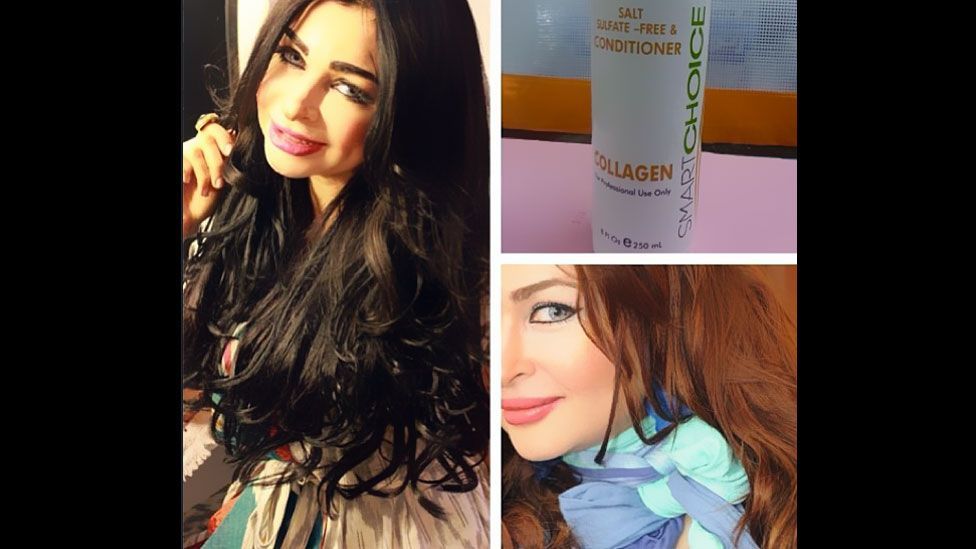 Selveras Abed Al Aziz – aka Miss Harrods – set up a business importing make-up and selling it via her Instagram account; she has hundreds of thousands of followers. (Miss Harrods)
Selveras Abed Al Aziz – aka Miss Harrods – set up a business importing make-up and selling it via her Instagram account; she has hundreds of thousands of followers. (Miss Harrods)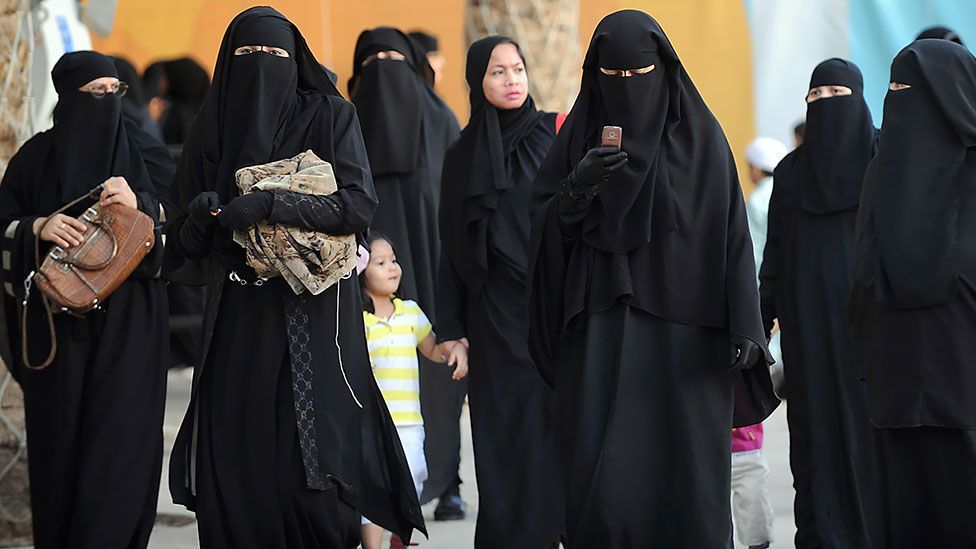 Women make up more than half of the country's university graduates, but have often found it hard to find jobs in Saudi Arabia's restrictive culture. (AFP/Getty Images)
Women make up more than half of the country's university graduates, but have often found it hard to find jobs in Saudi Arabia's restrictive culture. (AFP/Getty Images)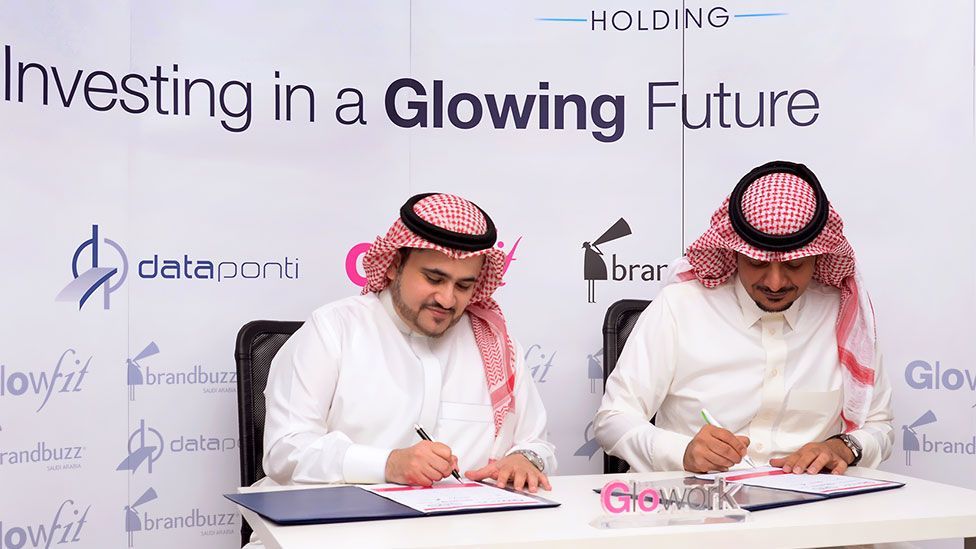 India's industrial giant Tata has set up an all-female call centre called Glowork, which will employ more than 3,000 women. (Glowork)
India's industrial giant Tata has set up an all-female call centre called Glowork, which will employ more than 3,000 women. (Glowork)