Paris is the latest city resorting to drastic and controversial traffic-restriction measures to curb air pollution. What else are cities doing to cut down smog?
P
Plagued by record levels of air pollution last week, authorities in the French capital decreed that cars whose number plates end in an odd number were only allowed to be on the road one day, with even-numbered cars allowed the following day. The scheme was in response to pollution levels hitting 180 microgrammes of PM10 particulates per cubic metre, more than double the safe limit of 80.
Under emergency regulations, 700 police took to the streets from dawn to ensure that only cars and motorbikes bearing correctly numbered plates were being driven. After just one day the scheme was ended, with authorities saying it had had a marked effect on air quality.
The French capital is the latest city to limit the number of cars on the street, either to limit air pollution, or to free up the streets from lane-clogging congestion. It has led to some novel attempts to try and create car-free streets – and some equally ingenious ways to break the rules by drivers determined to stay behind the wheel.
Mexico City, Mexico, 1989
In 1989, officials in Mexico City prevented cars from driving on a particular day of the week. But the scheme backfired – those who could afford it bought another car to use on ban days, and the amount of driving actually went up. What's more, many of these cars were older, and more polluting. A report by the World Bank found that the ban did not create any of the intended benefits, while another paper from researchers at University of California, Berkeley found that air pollution levels actually went up.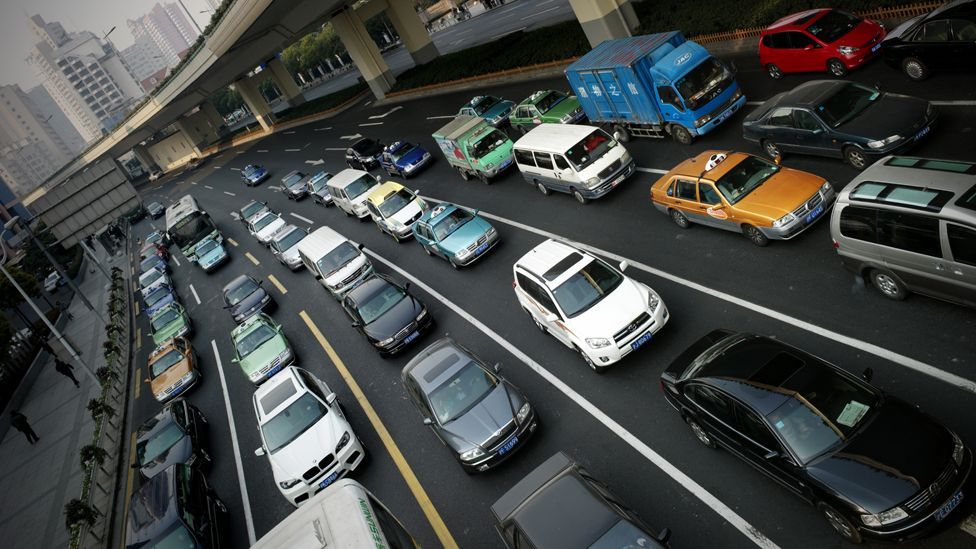 A huge rise in car ownership has contributed to Shanghai's choking air pollution (AFP/Getty Images)
Shanghai, China, 2013
Shanghai, the Chinese megatropolis that is home to some 23 million people, has seen breakneck growth in the last few decades – and with that has come a lot of extra cars. So bad was their pollution from cars and industry last year that it peaked at 31 times the recommended safe levels. Shanghai's response? Auction off a strict limit of new number plates every month. The cost of these can be as much as a car itself, according to China Daily – not too onerous for China's new rich, but well out of the reach of the urban poor. It's led to a roaring trade in fake military plates – military vehicles aren't subject to restrictions – which can sell for up to $45,000 for a plate valid for six years.
Medellin and Bogota, Colombia, since 2000
Medelllin, Colombia's second-largest city, has embraced a raft or social programmes since it emerged from decades of violent unrest sparked by Colombian drug trade. Since the 1990s, it has tried to move away from the car and towards mass transit for the city's 2.5 million people. Part of that has been an annual car-free day, where the city's residents are encouraged to leave their cars at home and travel by foot, bike or public transport. The country's capital, Bogota, launched its first car-free day in 2000; this year, it extended to a week. According to some reports, the city of seven million sees 600,000 fewer cars on a car-free day.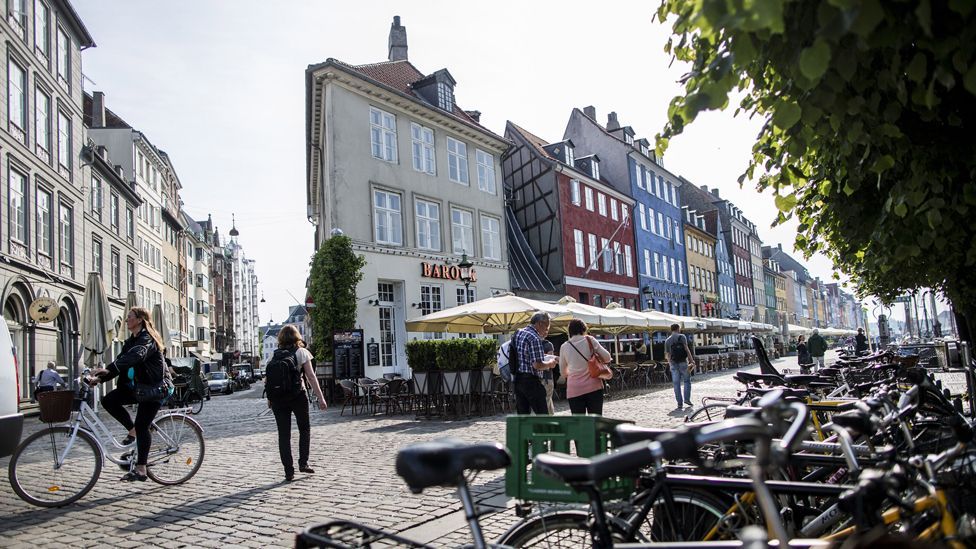 Copenhagen's high sales tax on new cars is an incentive to cycle or walk (Getty Images)

Copenhagen, Denmark, post 1970s
The Danish capital began putting the environment at the top of the agenda after the 1970s oil crises. A raft of urban planning laws redefined the city's public space, and promoted cycling rather than driving. Chief among those was a sales tax of 180% on any new car – meaning a car worth $20,000 on the forecourt will actually cost you $50,000 to drive away. Former car parks have been turned into public spaces and pedestrianised zones. Car ownership in Copenhagen was around 18% in 2011 – and a recent rise in number of cheaper, lower-taxed micro cars can't disguise this is a city that sees a cycling and walking population as a benefit.

Hamburg, Germany, from 2030
Copenhagen may put you at a financial disadvantage to drive a car, but the German port city of Hamburg may make it even harder to have a car in the first place. The city's ambitious plan is to become car-free within two decades – and one way it wants to achieve that is by creating linked green spaces which would cover some 40% of the city. It could make the entire city traversable by bike or foot.

If you would like to comment on this, or anything else you have seen on Future, head over to our Facebook or Google+ page, or message us on Twitter.

;