London's red double-decker buses have long been one of its most enduring features. But now the faithful fleet is taking a revolutionary step forward – and other cities are taking note.
L
London's public transport system is one of the most iconic in the world. But at one of the oldest, it also risks becoming one of the most out-dated. The buses and underground trains that serve the capital are undergoing some major changes, to keep London moving into the future. Getting around London may never be the same again, once a series of high-tech upgrades to its transport system is completed – and these technologies could soon be adopted in a city near you too.
As we heard recently, tube trains without drivers may eventually become the norm, as the rail and signalling infrastructure is being updated. New trains are being designed as one long vehicle (walk-through carriages) rather than separated into cars, which means for the first time London's tube network can be air cooled to keep passengers comfortable. The city is even considering a floating bike path upon the River Thames.
And on the roads, the iconic red double-decker bus is getting a facelift too. The fleet of 8,700 vehicles, which carry 6.5 million passengers a day, is being upgraded, with some tests of the latest tech being built in to the redesign.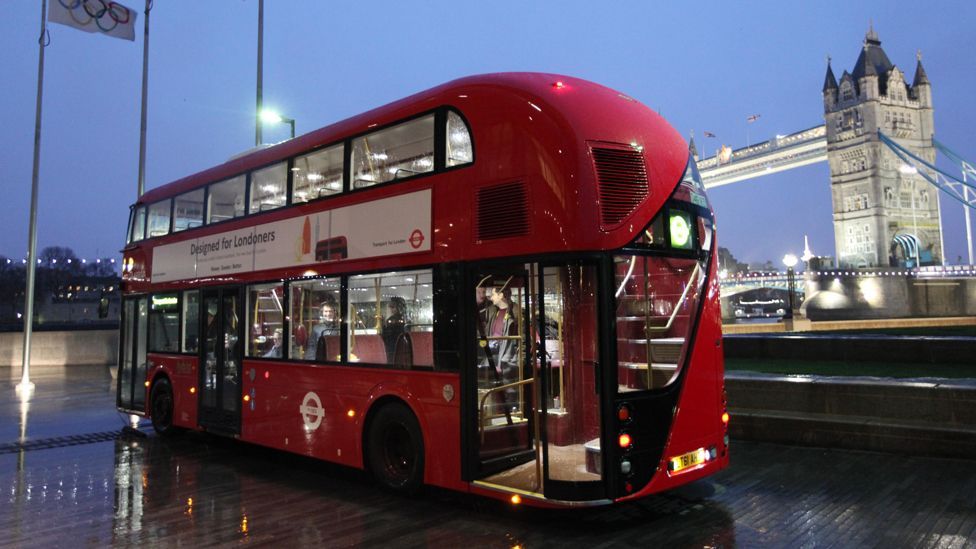 The UK capital's new buses are not just going electric to cut emissions, but if new tests  by Transport for London (TfL) go well they could revolutionise urban travel thanks to a recharging system that will keep power topped up, even when the bus is on the job.
The most famous bus design, perhaps ever, is the Routemaster. They were built in the 1950s and 60s, with an open rear platform to allow passengers to jump on and off. They saw regular service until the end of 2005, with their large, front-mounted, noisy, smoky, diesel engine becoming an integral part of the sound – and smell – of a visit to London.
Constant power
In 2012, the design made a comeback with the New Routemaster, which has its power supplied by a hybrid engine (electric/diesel). The design even gained positive reviews from car magazines, such as Autocar.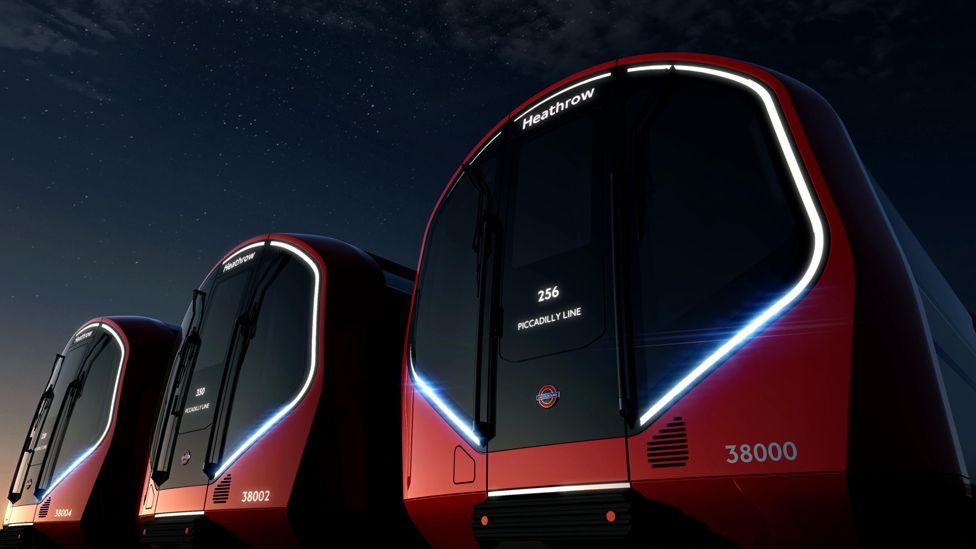 London's transport network may soon include Tube trains without drivers (Transport for London)
Now TfL is taking that a step further by introducing wireless charging for buses, with a new trial due to start next year.
The plan is to keep the city's buses fully powered up, even when they are in use, without any fumbling with unwieldy charging cables involved.
"We are very conscious of our environmental impact, both in terms of local air quality and also CO2," says Mike Weston, director of buses for TfL. "We're seeing a lot more interest in the full electrification of buses, and this is not just in the UK but across Europe and many parts of the world."
Wireless charging

TfL is investigating "opportunity charging" – grabbing a battery top-up wherever you can. Like many of us with plugging in our smartphones whenever we see a spare socket, the buses can also grab small top-ups quickly and easily, which will allow them to run without the diesel generator for longer.
"Many of our double-deckers will run for 19 to 20 hours per day," says Weston. "If we put enough batteries on the bus to have enough energy for that, we would have no room for passengers. So we have to look at other ways of creating an electric bus."
One of those ways is to charge the buses wirelessly. When the bus gets to a terminus it will be parked over an induction pad, which will transfer power to the bus, at the rate of about 10kW every five minutes.
The basic technology is similar to the way an electric toothbrush charges without needing direct electrical contact. The bus will have to be parked fairly accurately over an induction coil in the ground, which will match with one installed on the bottom of the bus.
The gap between the two needs to be about six inches (15cm), so the bus will "kneel" – lowering the suspension just like it does to allow easy access for passengers. That means the driver is not required to get out of the bus and plug it in with a cable, which can add valuable minutes of charging time.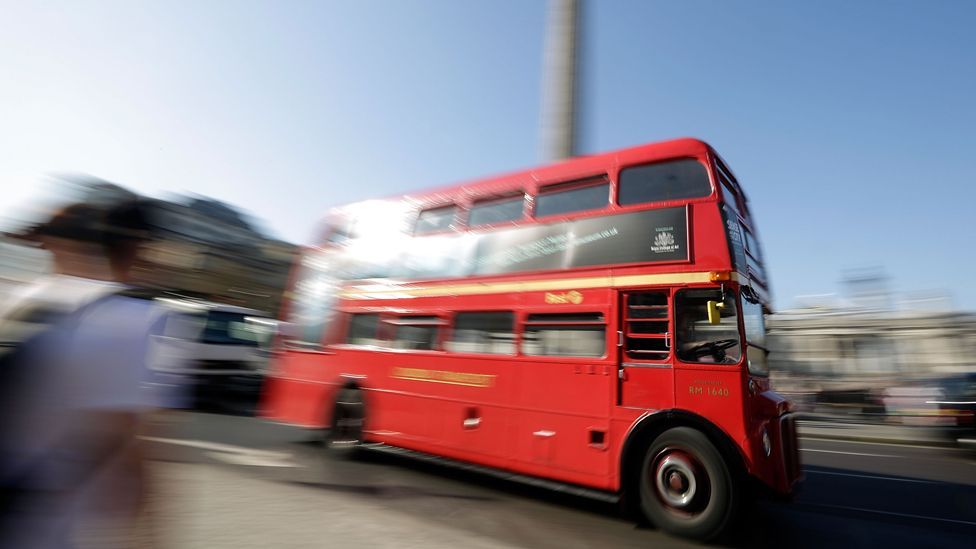 "The vehicles we trial will still have a diesel engine which will act as an ultimate backup, in case the vehicle doesn't get to the terminal point," explains Weston, "if it's stuck in traffic, or if it's late running."
But he is bullish about on the concept, as long as the bus gets sufficient time at the terminal points at either end of its route. "We should be able to run on electric motor about 80% of the time."
Many transport experts and city authorities will no doubt be watching the trial closely.
"The thing about buses is that they do stop at bus stops, they do stop at the end of their route at the terminus," says Richard Sassoon, managing director of the Global Climate and Energy Project at Stanford University in California, an expert in cleaner, greener technologies. "So they do have these periods of time when they are stationary. It is a good way of testing static wireless charging."
London is not the only city investigating the technology. An hour up the road, in Milton Keynes, some bus stops are already fitted with inductive charging technology. And South Korea is testing a system that also uses inductive charging for vehicles on the move.
But these city buses are nowhere near as iconic as the red double-deckers that cruise London's streets. With the new upgrades, their reputation for keeping the city moving will hopefully be ensured for a little longer.
If you would like to comment on this, or anything else you have seen on Future, head over to our Facebook or Google+ page, or message us on Twitter.
* An earlier version of this article incorrectly stated that the original Routemaster buses had rear-mounted engines.