At the height of the space race, a group of highly skilled female pilots trained to go into space – but never made it into orbit. Sarah Cruddas investigates.
I
In April 1959, the newly formed Nasa announced the formation of its first group of astronauts – the Mercury Seven. Over 500 of America's top pilots applied; all had to be under the age of 40 and meet strict height and weight requirements. They also needed the right academic background. Of those, only a fraction were put through a series of elite tests to decide who had the skills needed to become America's first astronauts.
However, it wasn't just men who were summoned to carry out tests to see if they could withstand the unknowns of space. Fifty-five years ago this month, the first of a group of female aviators was invited by private funders to undergo the same challenges – and on some tests, they outperformed the men. These elite women became the Mercury 13. "I was one of the very active women pilots at the time," explains Sarah Ratley, one of the women chosen. "Many of us had dreams of being in the space programme." What happened to these would-be astronauts, and why didn't they make it into orbit?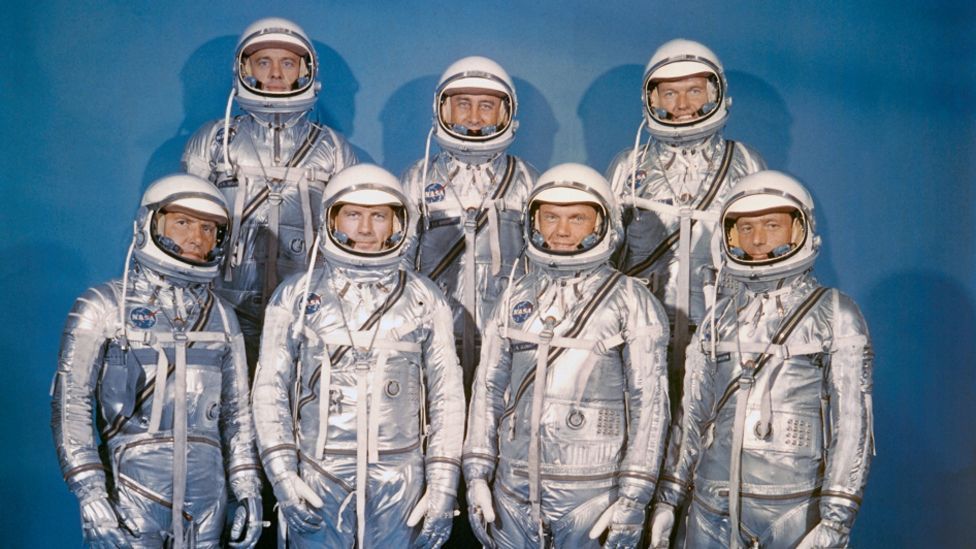 The Mercury Seven made history, but it was not only men who were trained to go into space (Nasa)
Aviation was very much a man's world at the time, and the female pilots had already needed to push past considerable barriers in their pursuit of flight. "I started flying while in high school. I paid for part of college [by] flight instructing and commercial flying. I continued working in aviation after college while being employed full time in engineering," says Ratley, who also held a degree in mathematics with minors in physics and chemistry.
The 13 would-be astronauts also included Jerrie Cobb, Bernice Steadman, Janey Hart, Jerri Truhill, Rhea Woltman, Jan and Marion Dietrich, Myrtle Cagle, Gene Nora Jessen, Jean Hixson, Wally Funk, and Irene Leverton. Some of the group had come from the humblest beginnings to claim their status as elite pilots. 
Leverton had more flying hours than any other of the candidates, and was a well-known aviator of the time. Now in her late 80s, Leverton is too fragile to talk, but according to her helper and long-term friend Kathi Schmier, she grew up so poor during the Great Depression, that as a child she would often come home to find all her possessions on the street. "The family had a dog, but they had to give it away as they could no longer feed themselves, let alone a dog. As a child she wanted aeroplanes instead of dolls and all she could think about was flying."
Private funding
Leverton even turned down a scholarship at the Chicago Art Institute to pursue her love of flying, using every bit of money she had to save for flying lessons. According to Schmier "she persevered when others gave up".
Nasa had not publicly expressed interest in sending women into space, so testing on the female astronauts began under private funding, spearheaded by Dr William Lovelace, who had been involved in evaluating the Mercury Seven. Some scientists believed that because the average woman was smaller and lighter than a man, their build could make them better potential candidates to travel into space and cope in the cramped conditions.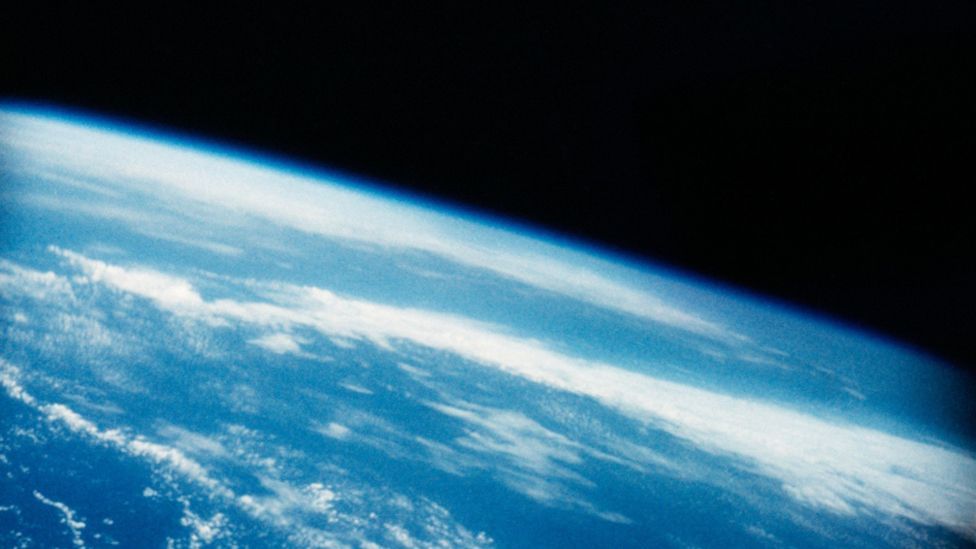 The Mercury 13 were never able to enjoy the view of planet Earth below them (Nasa)
On Valentine's Day, 1960, Jerrie (Geraldyn) Cobb – an accomplished pilot with over 7,000 hours flying and the world record for nonstop long-distance flight – was the first to travel to Lovelace's Foundation in Albuquerque, New Mexico. "The first stage of testing included 75 individual tests for physiology and space-related tasks," explains Al Hallonquist, an aerospace historian who has worked with the Mercury 13. These included swallowing a rubber tube so that stomach acids could be tested, or lying on a tilt table to test circulation.
Initial success

Cobb then travelled to Nasa's Lewis Research Center in Cleveland to fly the Multi Axis Spin Test Inertia Facility (Mastif), which simulates the kind of tumbling manoeuvres that might be encountered in space. Then she went to Oklahoma City for psychiatric and psychological testing, including being left in an isolation tank. Cobb was bought out the tank after nine hours and 40 minutes ‒ a record at the time, as no man had endured more than six hours and 20 minutes and no woman more than six hours. On top of that, Cobb had not suffered any hallucinations.
Cobb's testing finished at the Naval School of Aviation Medicine in Florida. "According to staff working on the test, the results showed she was highly qualified for spaceflight," says Hallonquist.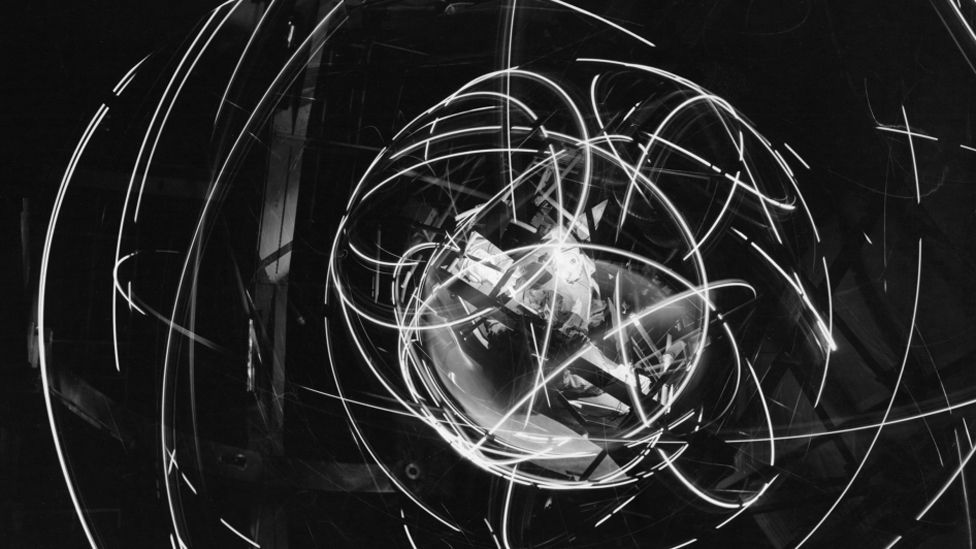 The training included being put in a spinning simulator to mimic the effects of tumbling in space (Nasa)
Following the news of Cobb's success, more women were invited to take part in the testing. Ratley's name was submitted to Lovelace and his team. "I received a phone call that was followed by a letter requesting that I participate in the programme," she says. "I was determined to pass as I looked forward to all the new adventures."
But of all the women invited for the testing only 13 passed. The youngest was 23-year-old Wally Funk; the eldest Jane Hart a 41-year-old mother of eight, who gained her pilot licence during World War II. The girls then prepared to head to the Naval School of Aviation Medicine in Florida. By then, according to Ratley, many of the girls had dreams of going into space: "We quit our jobs in order to participate." But two days before they arrived the testing was cancelled.
'Very disappointed'
Despite protests from some of the women and a public hearing in 1962, the answer was still no. At the time Nasa required all astronauts to be test pilots, which was something no woman was allowed to do.
"I was very disappointed," says Ratley. "After the programme was cancelled we held on to our hopes. I continued to be active in aviation and hoped the programme would continue." But none of the 13 ever did get a chance at space. Instead, they watched from the sidelines as American men flew, first into space and then, eventually, to the Moon.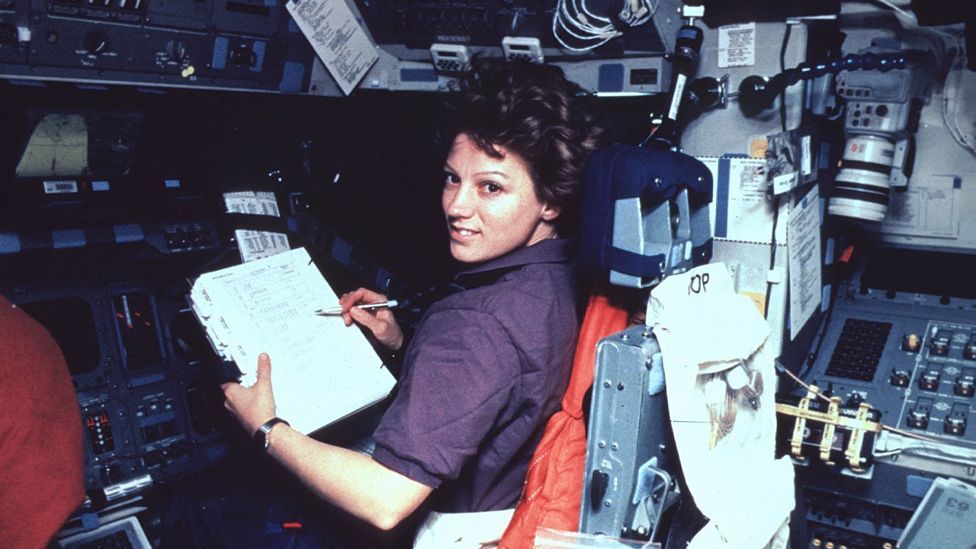 Eileen Collins became the first woman to pilot a spacecraft in 1995 (Getty Images)

It would be more than 30 years before Nasa astronaut Eileen Collins would fulfil the dreams of those 13 women, becoming the first woman to pilot the Space Shuttle. On 3 February 1995, Collins became the first woman to pilot a spacecraft. As the Space Shuttle Discovery lifted off from Cape Canaveral, the Mercury 13 were watching from the sidelines.

'Partially redeemed'

"As we followed her (Collin's) progress, we felt partially redeemed," says Ratley.

 "Irene [Leverton] was truly proud of Eileen" explains Schmier. "She was in contact with her for quite some years and went to several of her Shuttle launches and was honoured to meet several of the women who did succeed."

If some of the 13 had made it into space, it would not have made them the first women to venture into the cosmos – that accolade goes to the Russian Valentine Tereshkova who completed 48 solo orbits of our planet in June 1963 – but it would have put female astronauts at the very heart of Nasa's quest for the stars.

Instead of flying to space, Ratley became an accountant. But she is not bitter about her experience and never stopped supporting space exploration. "The space programme has brought many new inventions and discoveries that help us in our daily lives. As we continue to explore, our quality of life will continue to improve. I hope the space programme will always continue."

;