Speculation that computing giant Apple is to start building cars has been one of this week's biggest tech stories. But how likely is it – and what challenges does Apple face to become a carmaker? Jack Stewart investigates.
A
At the moment it is all just speculation – a sea of rumour and what-ifs, all imagining what might happen if Apple turns its attention to our roads. But it is not the first time we have heard it. There have been reports that Apple has been hiring engineers from electric carmakers such as Tesla and a manufacturer of car batteries, and that they have been working on a top-secret car project for years.
Bloomberg claimed the computer giant wants to have a car in production by 2020. And tech blogger Gruber, who had been dismissive of the rumours earlier in the week, changed his stance after learning  recent Apple hires included a senior recruiter from Tesla. "I've been pretty skeptical about this Apple car rumour," he said, "but where there's smoke, there's fire. And all of a sudden there is a lot of smoke in the air on this one."
Indeed, some analysts believe that cars are the new smartphones. This year's Consumer Electronics Show in Las Vegas became a showcase for major carmakers, in some ways overshadowing the Detroit Auto Show that came just days afterwards. On display was tomorrow's in-car tech as well as autonomous driving technology.
"What we're seeing is a changing role of mobility in transport beginning to occur," says Bryan Reimer, associate director of the New England University Transportation Center, and a research scientist at MIT AgeLab. His expertise is transportation safety, and driver – or, increasingly, operator – behaviour. "Car ownership models are widely expected to change dramatically over the next few years, with more car sharing services taking a larger role in mobility. That does bring in the potential for new mobility companies to begin to play an increasing role – such as [rideshare app] Uber and Google."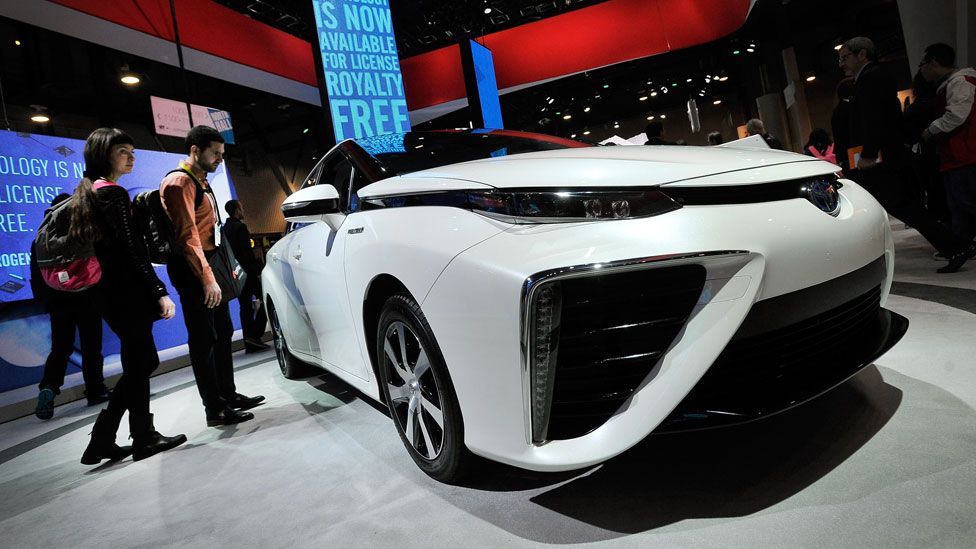 The CES tech show in Las Vegas is now an important promotional pitch for carmakers (Getty Images)
Reimer believes Apple's experience making desirable consumer products could give them a unique advantage as the future of cars evolves. "I think what Apple brings, if they are entering this space, is the ability and the finances to do something different," he says.
Yet if Google's experience making cars is anything to go by, it wouldn't be easy. As BBC Future discovered when we visited Google's labs last year, it has taken many years of development to modify vehicles that may be able to drive themselves. Google's cute-looking new car has already faced legislative challenges meaning the company has been forced to add manual controls, when their original design had just a "go" button.
Competing software?

Jeffrey Miller, a member of the Institute of Electrical and Electronics Engineers (IEEE) and professor of engineering practice at the University of Southern California, is even more definitive: "I don't think that Apple is interested in getting into the vehicular market," he says. He believes the company is very interested in their products making it into vehicles, but not manufacturing vehicles themselves.
"Just as Google is partnering with auto manufacturers to include their self-driving solution, Apple will do the same and provide competition with potentially different features," he says. "Google and Apple are already competing on the heads-up display with Android and iOS being placed in different vehicles. These are both very good software companies with smart engineers that will add to the driverless vehicle market."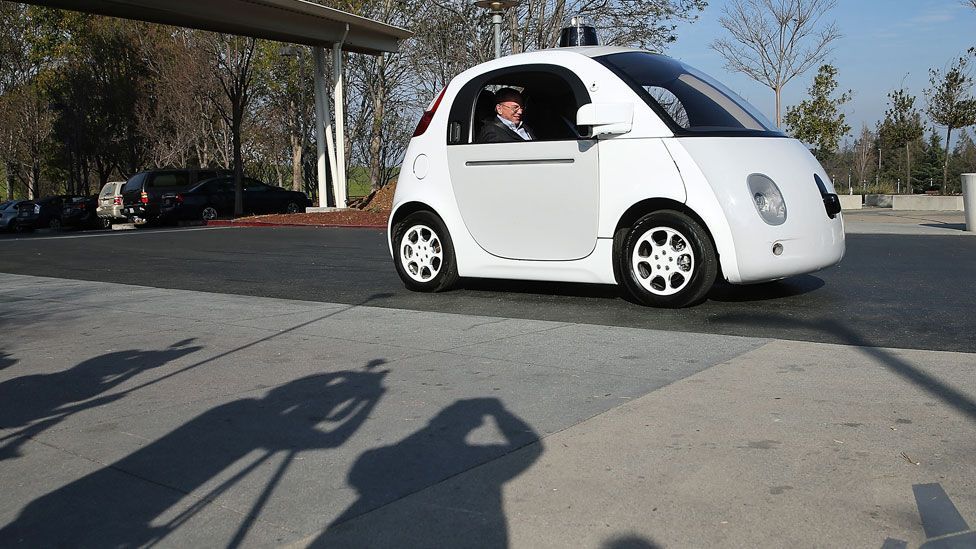 The Google Car; the software giant wants to start building its own vehicles rather than rely on traditional designs (Getty Images)
Many technical barriers also remain, says Miller, who has been involved with vehicle-to-vehicle (V2V) and vehicle-to-infrastructure (V2I) communication, as well as building and understanding autonomous algorithms, for over a decade.
"Computer vision will still need to be improved to identify moving and stationary obstacles on and around the road," he says. "Decisions will need to be made based on the information provided, and legal regulations need to be put in place. The backing of a large corporation will probably make the integration into manufacturers a little easier than smaller organisations will provide, so the larger companies will most likely have an easier time with manufacturer buy-in."
Wait-and-release
But the challenges don't end there. "The hard part for Apple to enter the space is that they have never really worked in what is a highly regulated environment," Reimer says. He believes that the consumer electronics industry is very different to the automotive sector, which is extremely tightly controlled by legislation that often varies from country to country.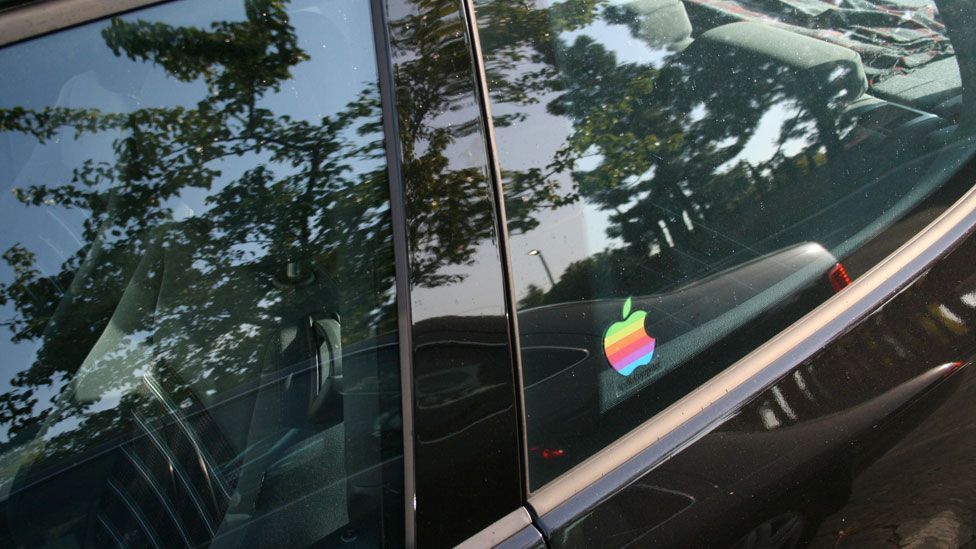 (Chris/Flickr/CC BY-SA 2.0)
"There is potential," he says, "but the question is really how are they going to react to what is a very confined operating space?"
Apple is also known for waiting to release a 'perfect' product rather than rushing to the market with a compromise. As a company they seem to be happy not to lead, but to wait and release well-designed products that sell for a premium.
If it applies the same approach to cars, Apple may find it is entering what is already a very competitive space. However the company has such enormous cash reserves that it could afford to simply buy and swallow one of the traditional carmakers. Nothing is impossible.
Either way, the day when people camp outside a car dealership for an iCar – like they do for the latest iPhone – may be some way off yet.
(Promo image: Vin Crosbie/Flickr/CC BY-ND 2.0)