Fetching hundreds of thousands of pounds, they're the ultimate statement piece. Who are the people that make the world's most intricately designed watches?
R
Roger Smith's heart was in his mouth. Across the table from him sat George Daniels, the best watchmaker in the world. Here they were in Daniels' own workshop, on the Isle of Man. Smith was only 27. He'd flown over from his home in the north of England to show something to the great craftsman. Something he'd been working on for five and a half years. A handmade mechanical watch.
He waited anxiously as Daniels turned the device over gently in his hands, inspecting every surface and every detail with an authoritative eye. Daniels asked Smith to confirm who had made various bits of the watch. To every question, Smith's reply came back, "I did." There were only a few of these questions. And then, Daniels stood up. "Congratulations," he said, with a smile, "you're a watchmaker."
That was how it all really began in earnest for Smith, who shortly afterwards became Daniels' apprentice. Although Daniels passed away in 2011, Smith now produces his own line of luxury watches, still on the Isle of Man.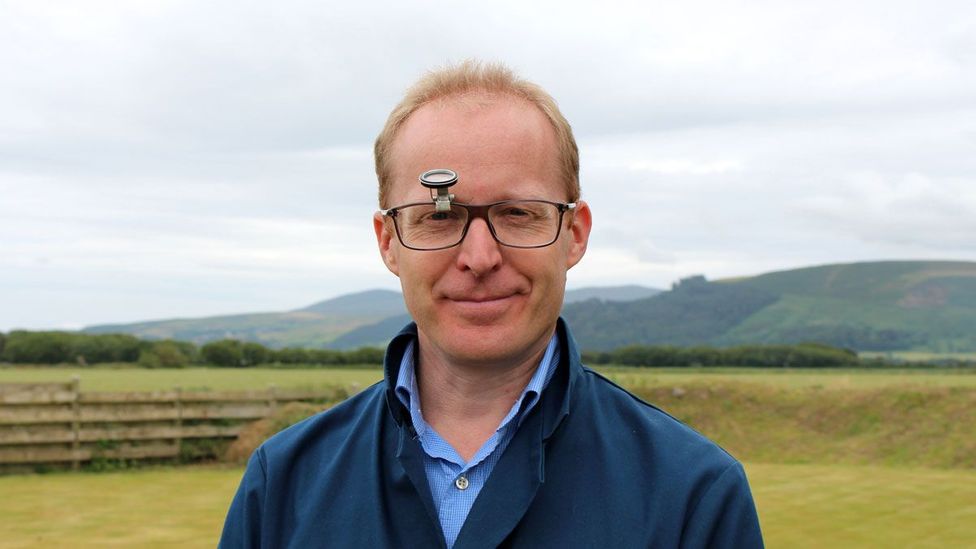 Roger Smith, a luxury watchmaker based in the Isle of Man (Credit: Chris Baraniuk)
Smith and his team make just 10 watches a year
Despite the rise of electronic watches, demand for mechanical timepieces has remained among those who can afford them, with manufacturers ranging from Rolex to Patek Phillipe. What's unusual about Smith and his small team is that they make just 10 watches a year. They're very rare, very beautiful – and very expensive. What goes in to the making of intricate watches like these?
The RW Smith workshop, nestled in a hamlet on the Isle of Man, is actually a cottage – once Smith's own house – converted into a kind of mini factory. The whole area is relaxed and rural. On one side of the building lies the Irish Sea, just visible across a field. To the other, Snaefell Mountain, gently reclining in the distance.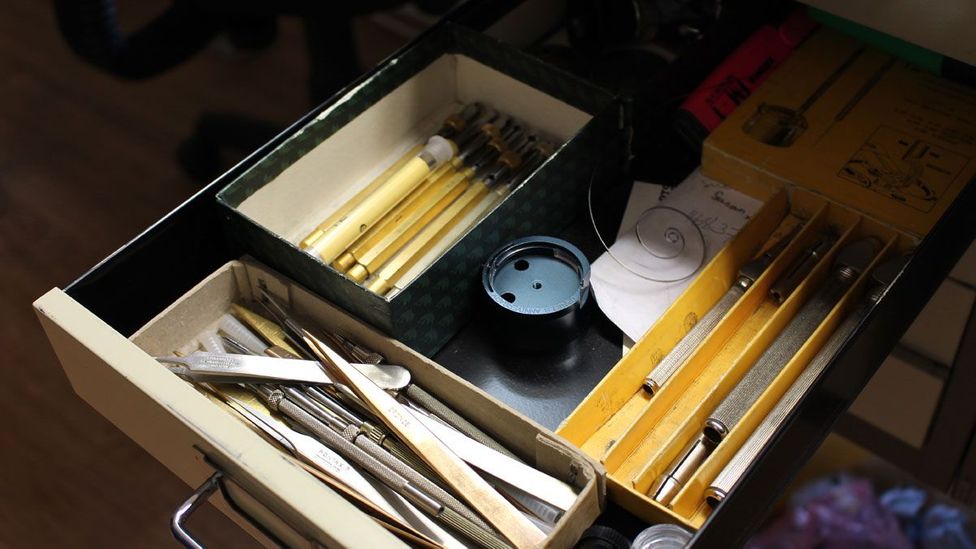 Tools of the trade (Credit: Chris Baraniuk)
Quietly, in the midst of this idyllic landscape, the RW Smith watchmakers spend hours, days, weeks and months crafting the components for every watch. Cutting, drilling, weighing, polishing – all at a minuscule scale. Inside the workshop itself are just three rooms containing some vintage watchmaking machinery, a noisy milling device and a series of benches where the most delicate parts of the procedure can be painstakingly carried out under ample overhead light.
Smith has set everything up as precisely as one of his watches. He points to the milling machine. "It's German," he says, "It's used extensively in Switzerland in the watch industry. And this gives us total independence from anyone. It enabled me to design a new British [watch] movement."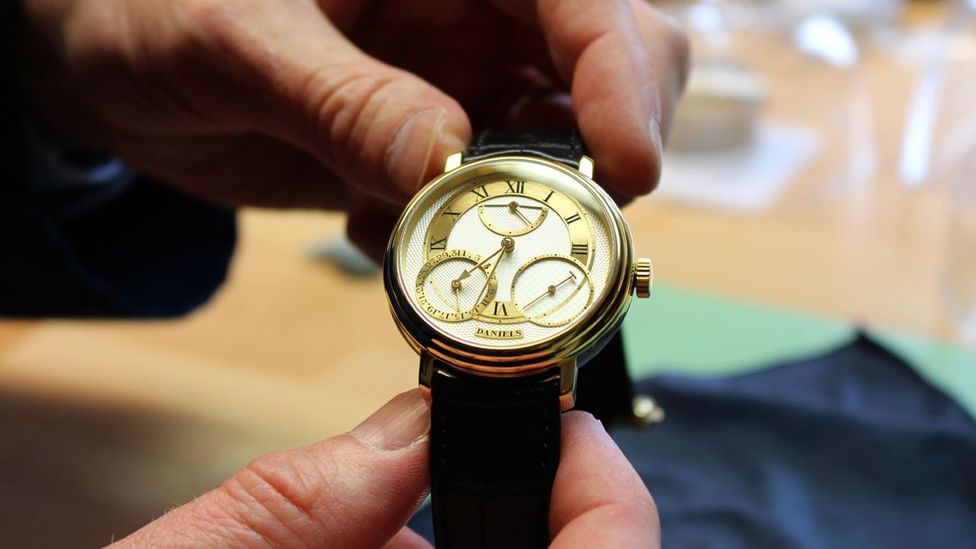 The watches are designed to last decades, if not hundreds of years (Credit: Chris Baraniuk)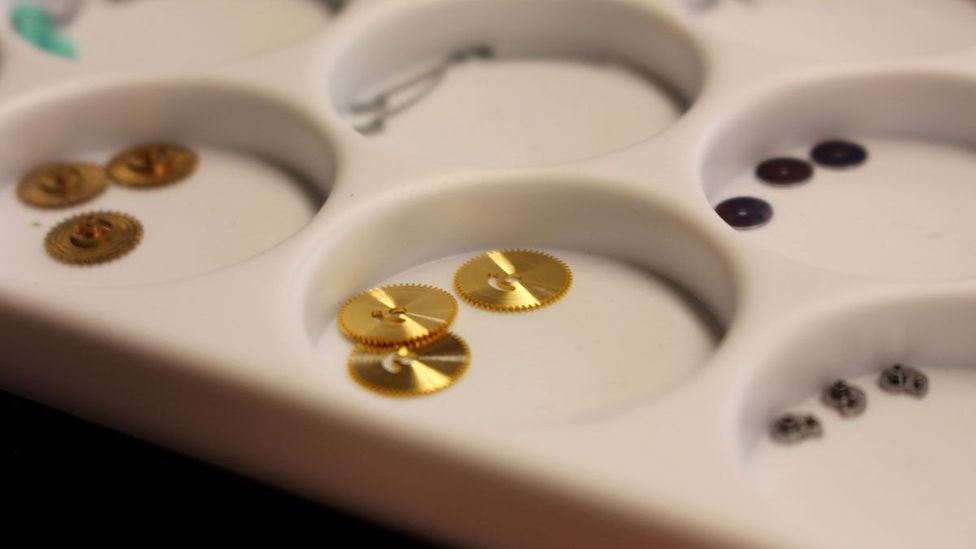 A drawer in a large cabinet is pulled open. Tiny boxes labelled all the way up to 100 and beyond lie in neatly arranged rows – the individual components for one of Smith's Series 2 watches. In another corner lies an older milling machine, originally bought by Daniels in the 1970s. It's not needed anymore. But an even more ancient-looking device near it is. It's used for engine-turning – a kind of geometric metallic patterning which is one of the signature features of an RW Smith watch design.
Smith points to one of his in-production dials to explain. "A dial like that will take about two to two-and-a-half weeks to make," he says, commenting that it is designed to be serviceable or restorable in 100 or 200 years' time – if not more. "The lettering and numerals are all hand cut and we fill those with ink so that they can all be refreshed when the time comes."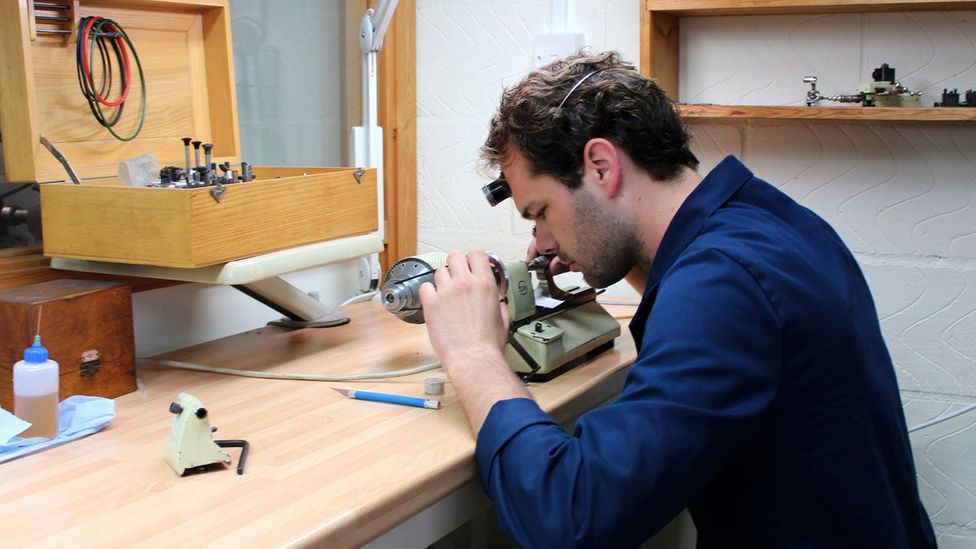 If designers make a mistake it can take days to rectify (Credit: Chris Baraniuk)
There is a clean whiteness to the metal of the dial and Smith explains that this hue is achieved by heating the material, silver, under a flame to oxidise it gently. That's the sort of detail few might realise goes into the production of a device like this.
"The finish has got to be completely flawless. There are no excuses, it's either right or wrong, there's no in-between," he says.
One single watch, depending on its complexity, could take three years to make
The effort required to achieve this level of – to use Smith's own word – perfection, is mind-boggling. One single watch, depending on its complexity, could take three years to make. And from start to finish Smith's watchmakers are working to tolerances of within 3-4000th of a millimetre. Anything less could make the watch unreliable. And in the assembly of each one, it's the final stages which are the most challenging. "It's very, very demanding," says Smith.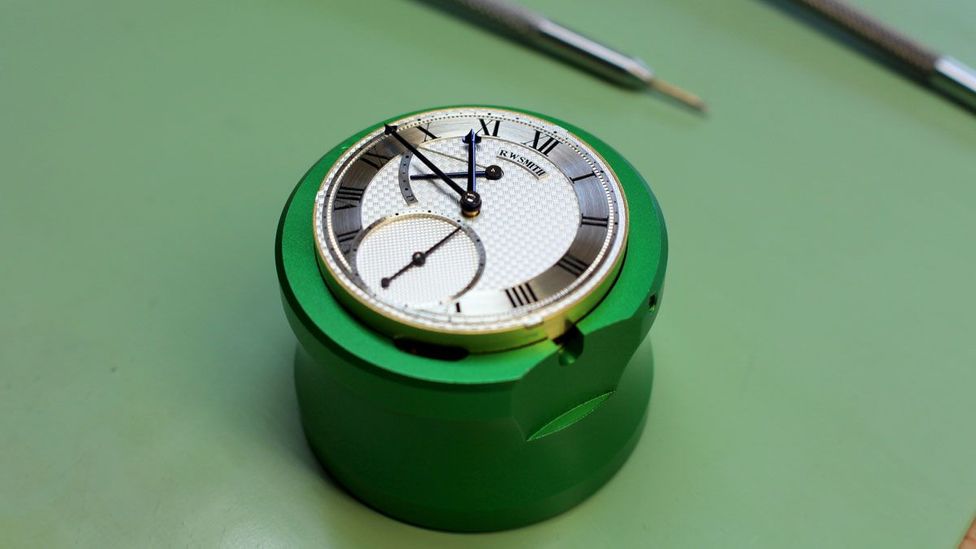 "Suddenly every single time you pick up the watch you've got to protect it with your fingers. You've got to think about picking up the screwdriver to un-do a screw, you don't want to slip because if you slip you could spend a couple of days correcting the fault."
During this process, the watchmaker can enter a near trance-like state, he admits. "You have to sharpen your wits. You have to just sit down and really concentrate," says Smith.
As he explains, a watch is a relatively simple concept as a mechanical device. Energy stored in a coiled spring is gradually released by a mechanism called an "escapement", essentially a series of gears. Ultimately these gears turn a final set of cogs which unwind and move the minute and hour hands. It's a complicated business, though, because of the small size and the aforementioned tolerances involved. And also because of the longevity. Watch owners expect their watches to work flawlessly without servicing or interfering with them for many years. Imagine, says Smith, asking your car's engine to be as reliable.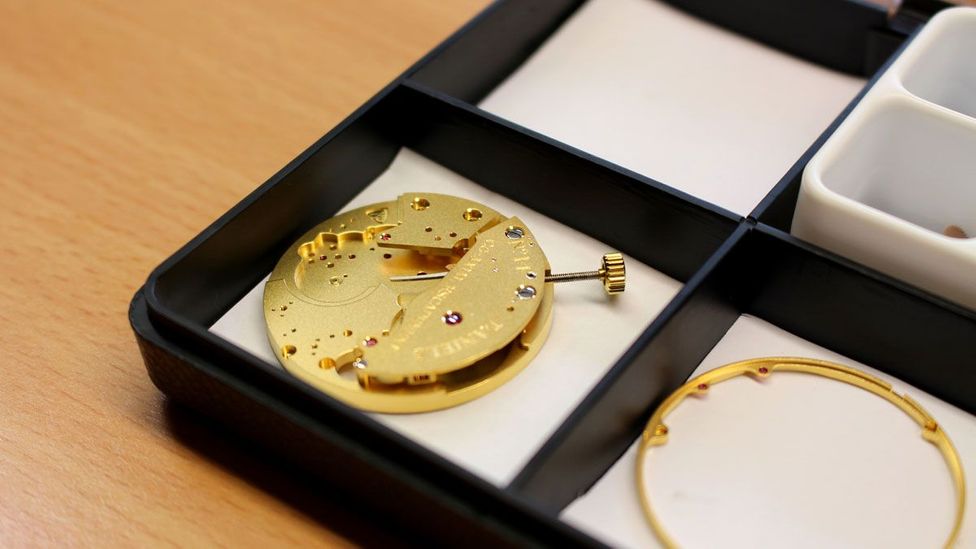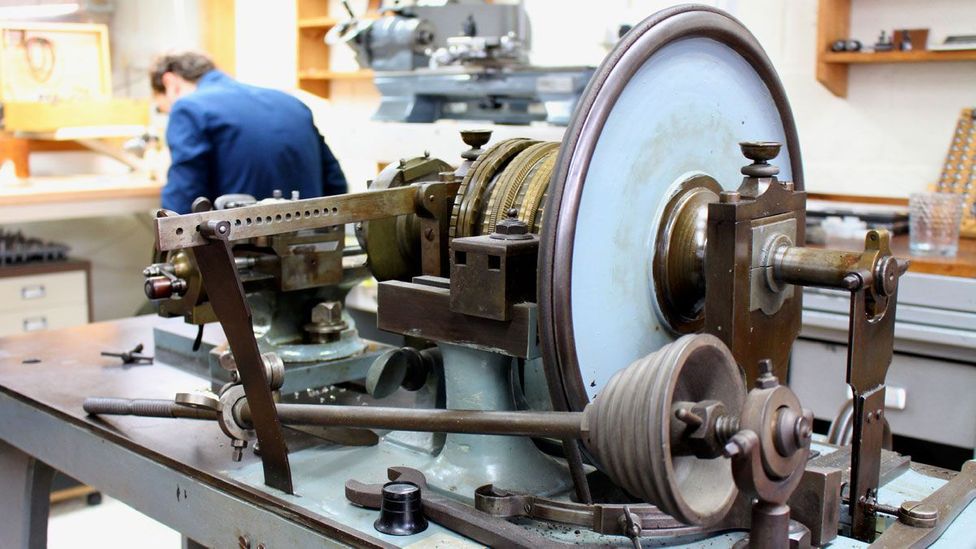 Machinery is used to add signature features like patterning (Credit: Chris Baraniuk)
An RW Smith watch currently starts at £100,000, but some can cost more than £1m
Smith's low rate of production means there is currently a three year waiting list for one of his Series 2's. If you are prepared to wait, an RW Smith watch currently starts at £100,000 though he is also making several other watches, using a movement designed by George Daniels himself, which cost £174,000. For some clients that's a drop in the ocean, though. Smith's latest bespoke project for one customer will sport a completely unique design. "That will be probably over a million by the time it's finished," he says nonchalantly.
Despite being so remote, Smith's workshop does get visited by his wealthy clients. "They all come at some point," he says. "I think it's only really when they come and visit that they fully understand what we're trying to do here. When they see the kind of working, the finishing of components that go into a watch."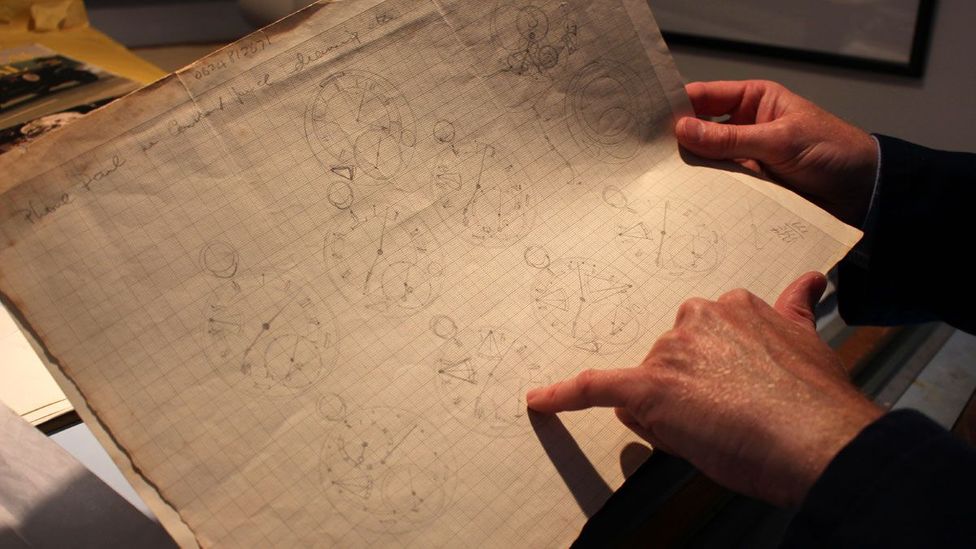 Preparing a design with sketches (Credit: Chris Baraniuk)
It hasn't always been easy. Smith says that there were times in the early days of his business when he was "on the breadline". At one point, things were so dire that he even had to sell the special watch he made all those years ago to impress George Daniels.
It's clear Smith has an uncompromising view about quality, and the importance of his craft. "I make no apology for being a purist. Ours is the purest of mechanical arts," he wrote last year in an open letter online criticising the shortcuts of other British watchmakers. He argued they were misleading customers as to the origins of their watches' components. Some, it had transpired, were selling Swiss-made movements in their watches while claiming them as wholly British designs.
What does Smith think of the Apple Watch? "Not a great deal really," he quips. For Smith, a watch is mechanical, it has a soul, he says, and can be seen as a friend or companion. "It might sound a bit nutty, but, you know, it's something that you can understand and really look at and study," he explains.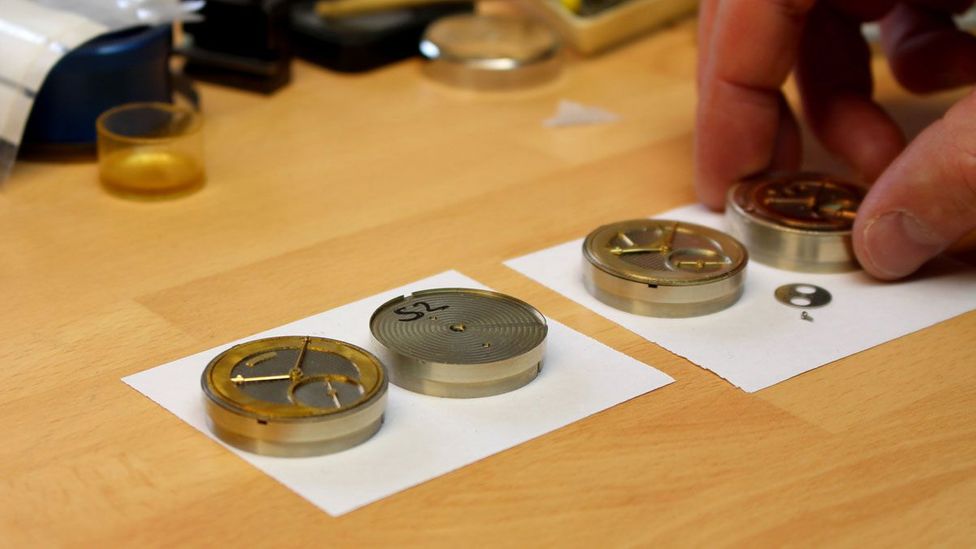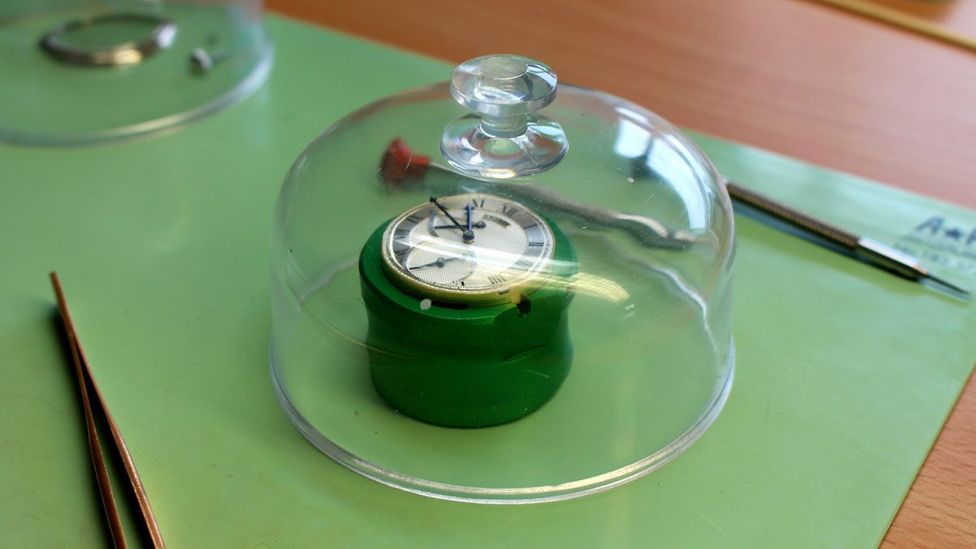 "I don't know if you can ever have that connection with an electronic thing that you have to keep charging every day and that only has a tiny amount of information in it."
Could mechanical purists like Smith be a dying breed though? Not necessarily. Across the Atlantic, there are signs of another purist in the making. In Los Angeles, California, Cameron Weiss has been establishing his own watchmaking business. Although he currently uses Swiss movements, Weiss plans to launch an American design by the end of the year. "We're about to be the first and only company with a US-made watch, a US made-movement in production," he says.
Cameron's story is not unlike Smith's. As a boy, he too was fascinated with watches. In Cameron's case, he learned the skills of his trade at Wostep, a Swiss watchmaking institute, before going on to work for Vacheron Constantin, which describes itself as the world's oldest watch manufacturer.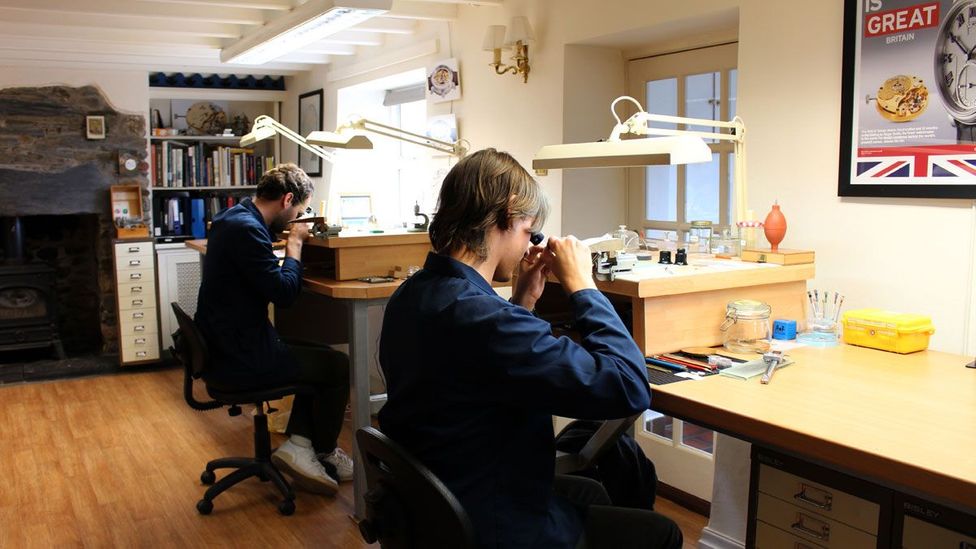 Perhaps the ubiquity of electronics in our era has persuaded people to look again at the intricate and the mechanical
Weiss, like his colleagues in the industry, is obsessed with the details of watchmaking and describes processes such as heat-treating the metal on screws to turn them, in one case, a magical shade of light blue. Another example he points to is the care taken over polishing so that oils will not seep away from their parts during years of wear and tear. "The amount of focus that goes into each component is unreal," he says. While Weiss works to a high standard, he targets consumers rather than wealthy collectors – a Weiss watch starts at $950.
Ultimately, Weiss hopes that he will inspire others to follow in his footsteps. "Really, the goal is to try and rebuild the American watchmaking industry," he explains. He shares Smith's hope, then, that others around him will strive for the same degree of quality. The same perfection.
Although many challenges still lie ahead in the US, Britain and elsewhere, Smith is positive about the future of watchmaking. "I think it's on the up," he says cheerfully. Perhaps the ubiquity of electronics in our era has persuaded people to look again at the intricate and the mechanical – the cogs and dials of a carefully assembled watch. Smith certainly thinks so. And it's hard to argue with someone who has spent so many hours and invested so much of himself in these devices. Pretenders may come and go, but as the Isle of Man watchmaker says, "There's nothing that can beat a really good mechanical watch."
Follow BBC Future on Facebook, Twitter, Google+ and LinkedIn.