Four stumpy steel plates embedded in the cracked concrete floor of a former industrial building in Culver City, Los Angeles are not the most obvious inspiration for an artist. Most people would probably cover them up with a nice piece of carpet. But artist and space enthusiast, Michael Kagan, appreciates their significance.
"These steel beams were used to keep the lunar lander level as they were building it," says Kagan. "I'm standing on them as I'm painting – it's pretty wild."
The 34-year-old Brooklyn-based artist has just completed his latest work, a 25ft (7.6 metre)-wide, 6.5ft (2m)-high oil painting (on linen) of the Apollo 15 landing module resting on the Moon's surface.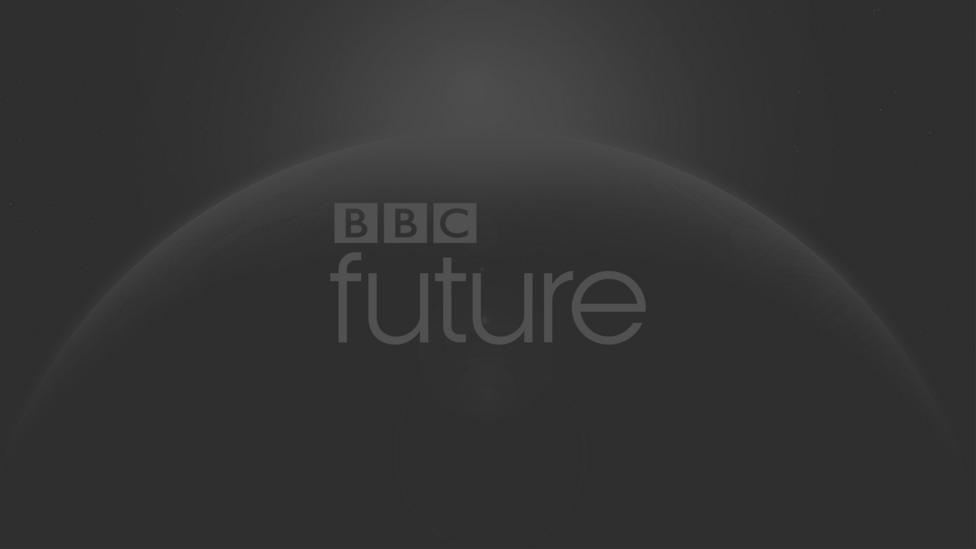 This video is no longer available
The vast, life-size picture covers the entire wall of a room in the former Hughes Aircraft factory where America's first lunar landers – the Surveyor spacecraft – were constructed. These mid-60s missions were sent ahead as robotic scouts to explore the Moon before the first crews arrived.
Hughes vacated the site 20 years ago and the Surveyor factory floor has been recently occupied by tech start-up RadPad who were attracted by the building's space history and wanted a spectacular centrepiece for their new offices.
I didn't want to paint anything that was trendy, I wanted to paint iconic moments – Michael Kagan
"The guys that run this company are inspired by these astronauts – they pump them up, they're like their superheroes," explains Kagan.
For almost his entire career since graduating from the New York Academy of Art, Kagan has been similarly inspired. He paints icons of the space age – from the launch of the Apollo 11 rocket that took the first men to the Moon, to portraits of the first US Mercury mission astronauts.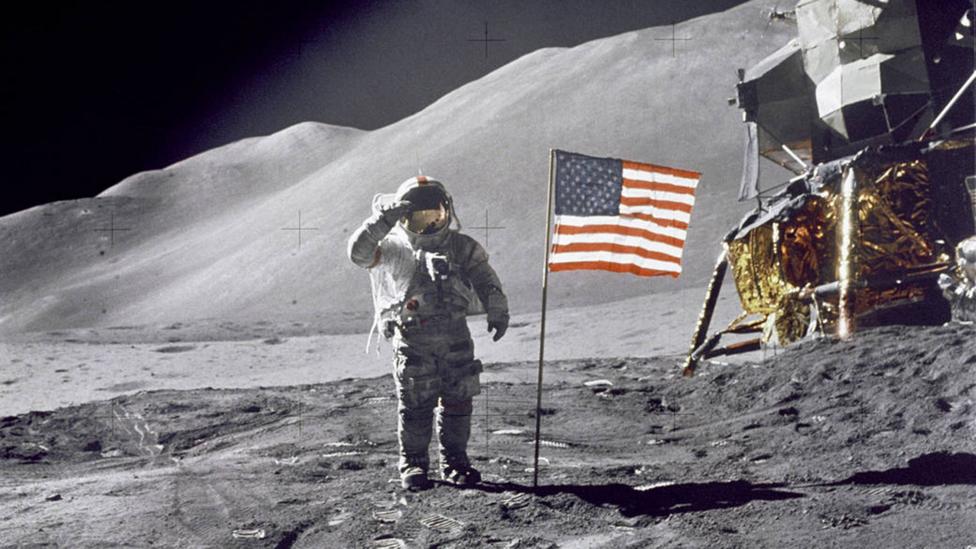 Apollo 15 was the fourth Nasa mission to land on the Moon (Credit: Nasa)
"Ever since I was a child, I've had this interest in astronauts and space," he says. "I didn't want to paint anything that was trendy, I wanted to paint iconic moments – if you saw one of these as a silhouette, you'd know what it was."
"The first astronauts were like rock stars who would return to Earth to ticker-tape parades," he says. "They were risking their lives, putting themselves in crazy situations that no-one had ever experienced before."
Kagan has a particular fascination with cockpits and began working with Nasa Space Shuttle pilot Leland Melvin – who has since become a friend – to ensure he got them right.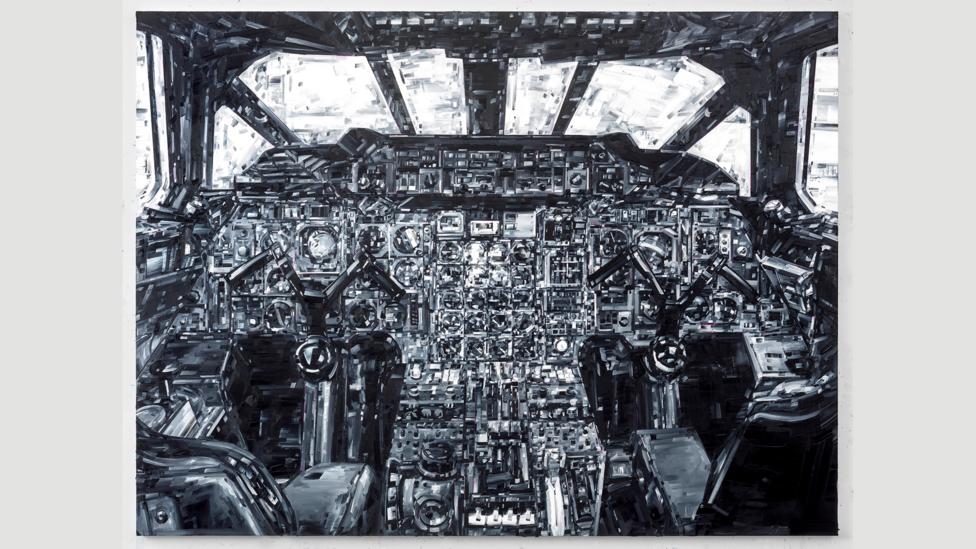 Kagan's fascination with technology has also seen him paint objects such as the cockpit of the Concorde airliner (Credit: Michael Kagan)
"I like the complexity of a cockpit," Kagan says. "If you put yourself in there it could take you into orbit, to the Moon or Mars."
Although the artist usually works from photos displayed on a flat-screen monitor beside him, he admits there is a balance to be struck between art and technical drawing.
"I'm not trying to recreate a photo," he says. "If you're painting a portrait then you don't want to get the exact detail but capture the likeness."
Famous footsteps
For his latest giant painting of Apollo 15, for example, Kagan used paintbrushes from a home improvement store – the sort you might use to paint the walls of a house. In fact, in close-up his works appear abstract and only make sense when you zoom out.
"Each painting has a different feel – I never double back on a brushmark," he says. "You're looking down at your feet and you're standing on a beam where they built a lunar lander and I like how that affects the painting."
Kagan is by no means the only visual artist inspired by space exploration. The most famous are astronauts themselves: Apollo 12 Moon walker Alan Bean and space walker Alexei Leonov. However, the interface between art and space feeds into a growing movement.
Kagan says he does not want to make a flawlress technical recreation, but something more impressionistic (Credit: Michael Kagan)
Educationalists, politicians and teachers have talked for years about the importance of students studying Stem subjects – science, technology, engineering and mathematics. This is gradually evolving into a new concept: Steam – where arts take their rightful place alongside the sciences.
Kagan also joins the increasing number of artists, musicians, inventors and entrepreneurs whose work is motivated by space missions that took place long before they were born.
From the head of SpaceX, Elon Musk and the new company that commissioned Kagan's latest painting to bands such as Public Service Broadcasting, the inspirational legacy of Mercury, Apollo and Shuttle space pioneers goes far beyond any technical or scientific achievements. A new generation is looking to the past to aspire to similar ambition in the future.
"People talk about where they were when the Moon landing happened," says Kagan. "Our generation could have another Moon landing experience – I want to be able to talk about where I was when the first person walked on Mars."
Follow us on Facebook, Twitter, Google+, LinkedIn and Instagram.