The Beazley Designs of the Year exhibition brings together over 60 global projects. Emily Dawling speaks to the creator of the Pilot earpiece, nominated for a Product award.
A
As globalisation and ever-cheaper transport and accommodation options have emerged, the ability to travel internationally has become increasingly accessible at an incredibly rapid rate.
While many of us would love to become proficient in languages other than our native tongue, it would be nigh on impossible to learn the languages of all of the countries listed on our bucket lists. While the challenge of navigating a language barrier may form part of the romance of travelling for leisure, it remains problematic in many situations.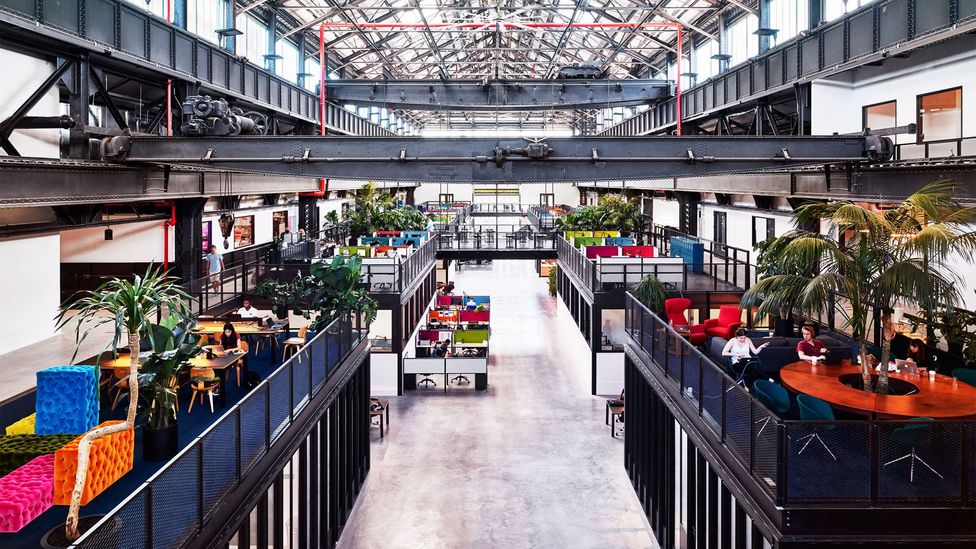 Waverly Labs, based in Brooklyn, New York, aims to sit at the convergence of wearable technology and speech translation with its Pilot earpiece (Credit: Waverly Labs)
Communicating with people who don't speak our native language remains a challenge for many of us, and travel often doesn't come into it. In the 2011 census conducted by the Office for National Statistics, which surveyed 56.1 million residents of England and Wales, statisticians received more than 600 different responses to the question 'what is your main language?' Yet it is estimated that more than 95 per cent of the British population are monolingual English speakers.
You might be negotiating a business deal, handling an emergency or in a rush to get somewhere. There's no doubt that sometimes it would be helpful for us all to be speaking the same language.  
Advances in technology mean this could soon be a problem of the past. Waverly Labs, an innovative consumer products company created in 2014 by Andrew Ochoa, has been nominated for an award in the 2017 Beazley Designs of the Year competition thanks to its new language- translating earpiece, called the Pilot, and its accompanying smartphone app. BBC Designed spoke to Ochoa about his innovative creation.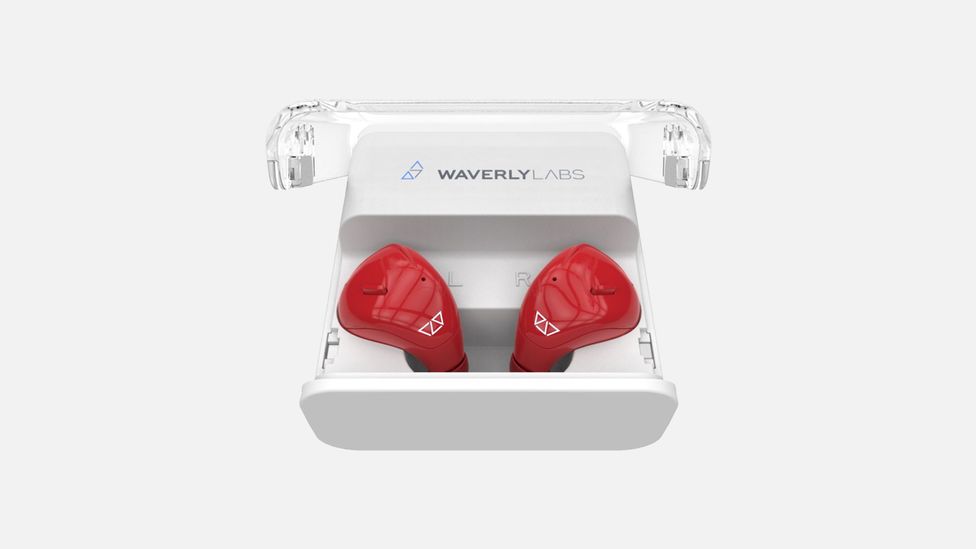 As well as translating between languages, the ear pieces can be used for for streaming music and to listen to calls and notifications (Credit: Waverly Labs)
"It's a major contemporary design nomination for our team, being recognised not solely for our aesthetics but also our engineering accomplishment," says Ochoa.
So how does the Pilot earpiece work? It uses a sophisticated microphone array along with noise-cancelling algorithms to listen to spoken words from and around the user.
"Those words are passed to the cloud where it is processed through speech recognition, machine translation, and speech synthesis, before it is sent back to the user and anyone else whose Pilot earpiece is synced into the conversation," explains Ochoa. "This happens within minimal delay, usually in milliseconds."
There are a number of competitors hot on the heels of the Pilot, including Clik, Skype, and Google, which last month launched its Pixel Buds, complete with the ability to translate in real time between 40 languages. The Pilor earpiece currently works with 15 languages, but can be ugraded to translate more. But with its head start, and now its prestigious nomination, the Pilot may be a step ahead. According to Ochoa, it's the dual effort of the translation app and the earpieces which make the Pilot system so unique.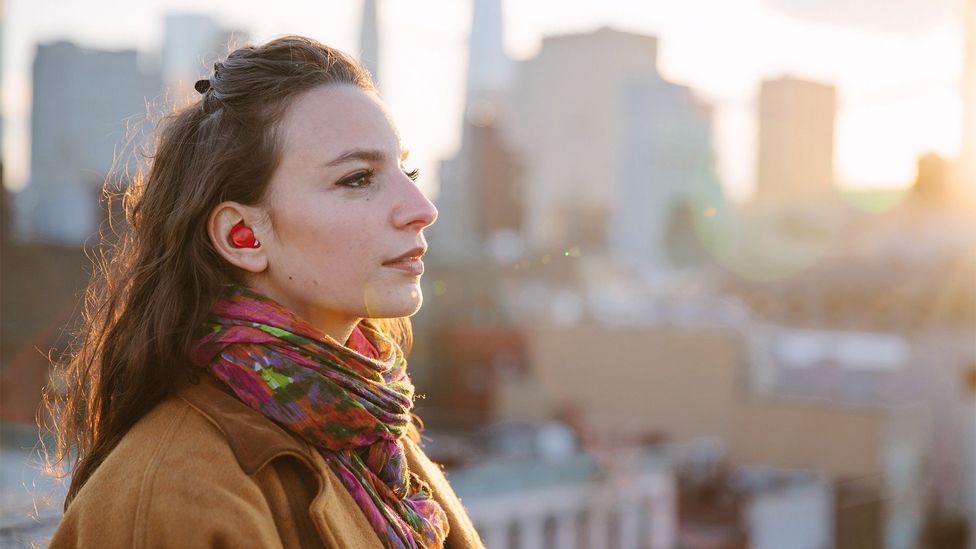 While it is full of clever technology, the earpiece is designed to sit discreetly in the ear (Credit: Waverly Labs)
Removing the need for people to learn more than one language is a contentious issue. According to psychologist Judith Kroll, learning a foreign language comes with a number of benefits, ranging from improved memory and mental flexibility to better cognitive creativity, and improved prioritisation skills.
"We would probably refer to most of these cognitive advantages as multi-tasking," says Kroll. "Bilinguals seem to be better at this type of perspective-taking."
Ellen Bialystok, a psychologist at York University in Toronto, has also spoken about how Alzheimer's disease is diagnosed later in life for bilinguals than for monolinguals, which suggests that knowing another language can help the brain to "cope with the disease for longer."
Of course, in an ideal world we might all be multi-lingual, but not everyone has the time, money and natural capacity to learn another language so fluently that they would not refer to help from books or technology.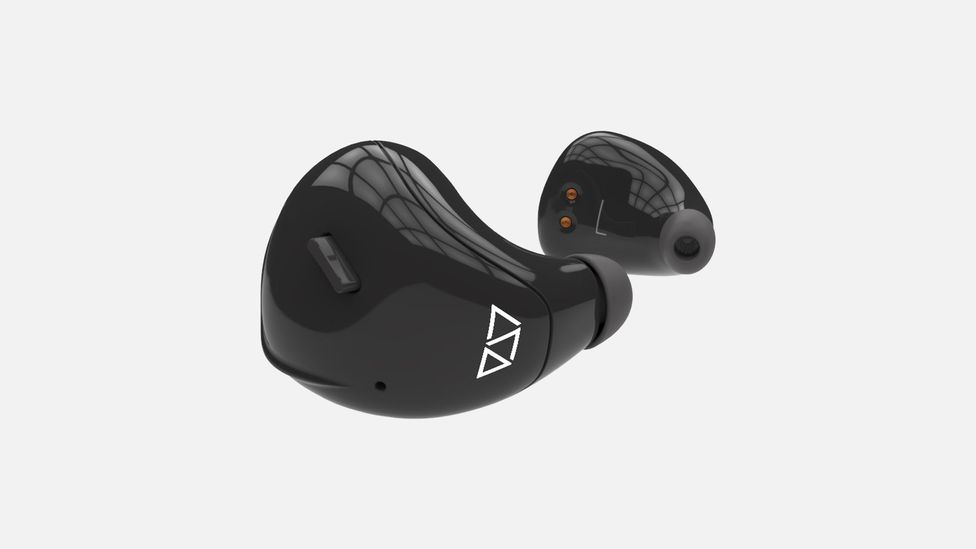 Waverly Labs sold $5 million in pre-orders for the Pilot translating earpiece (Credit: Waverly Labs)
Earlier in the year, the Pilot project launched a crowdfunding campaign allowing people who wanted to be the first to try the technology to do so at a discounted price and pre-order the final product. It proved to be a highly popular product.
The company has seen a huge amount of wide and positive response from users, with Ochoa saying that Waverly Labs "receive inspiration stories every day from our customers, including school teachers who need to speak with parents, travellers who aim to use the Pilot while abroad, and even the family members with in-laws who speak a different language."
"It's encouraging that the Pilot can solve both professional and personal experiences with language barriers."
Beazley Designs of the Year runs until 28 January 2018.
To comment on and see more stories from BBC Designed, you can follow us on Facebook, Twitter and Instagram. You can also see more stories from BBC Future on Facebook and Twitter.
 If you liked this story, sign up for the weekly bbc.com features newsletter called "If You Only Read 6 Things This Week".  A handpicked selection of stories from BBC Future, Culture, Capital and Travel, delivered to your inbox every Friday.