Governments are inefficient, but no big society has functioned well without one. Much of the problem is that many of them address 19th-Century concerns – making an update long overdue.
M
Most governments are woefully outdated. They reflect concerns of the late 19th Century, when many of them came into being: communication was expensive and data difficult to come by, so they were organised into tightly structured, hierarchal silos linked to specific functions, such as security or justice.
Today, the world is radically more interlinked, fast-moving and information-rich. But our governments aren't.
"It's very anachronistic, in many ways," says Geoff Mulgan, chief executive of innovation foundation Nesta and one of the co-chairs of the World Economic Forum's Global Future Council on Innovation and Entrepreneurship. "It's our bad luck that modern governments crystallised in a particular moment in time that's increasingly distant to where we are now."
You may also be interested in:
• How Western civilisation could collapse
• The secret behind successful countries
• Want to live in a well-run country?
Take political participation. Even as technology and communication mean more ways for citizens to make their voices heard, democratic participation remains largely limited to casting a vote between parties once every few years.
Many experts believe that a radical reform to this system is not only desirable but absolutely necessary.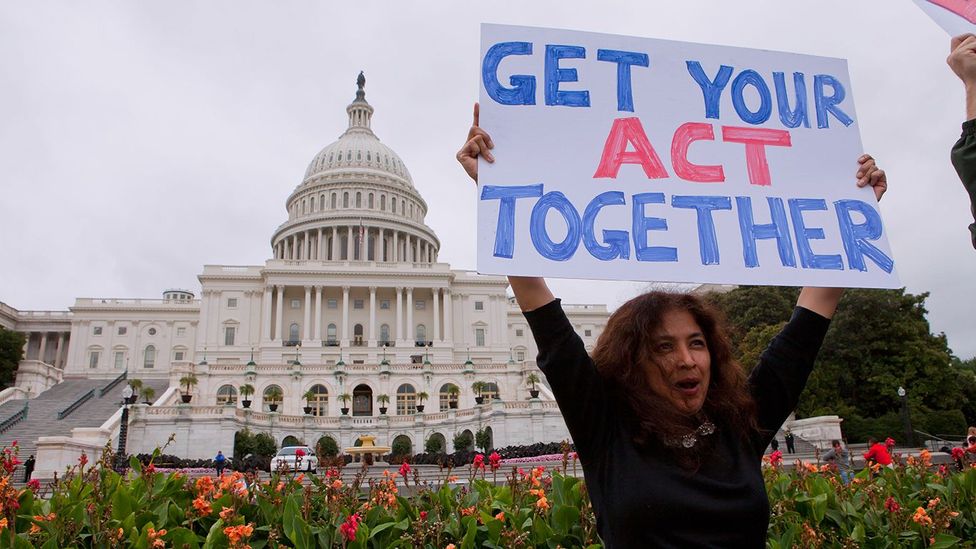 Some experts say radical reform is not only desirable, but necessary (Credit: Alamy)
"Democracy is an evolving creature, and it needs to get better with time," says Oxford University fellow Nayef Al-Rodhan, head of the geopolitics and global futures programme at the Geneva Center for Security Policy. If governments do not change with the times, they become less and less capable of addressing people's needs, and citizens grow more dissatisfied and disenfranchised.
This is already happening in even seemingly stable democracies. In the US, for example, 43 million people live in poverty – or about 14% of the population, compared to just 11% in 1973.
"That's neither morally nor socially acceptable," Al-Rodhan says. It may also be dangerous: "In time, those people will rebel and cause problems, because they have nothing to lose."
When the system breaks, it'll break big – Angela Wilkinson
Elections-based political systems already operate with short-term mentalities, with officials often thinking only a few years ahead. Now, as societies around the world have become more complex, diverse, demanding and connected, governments have become even more incentivised to implement superficial patchwork fixes. But sacrificing the long term for the short term – for example, allowing infrastructure to deteriorate, as in Germany; adding $1tn (£740 billion) in national debt to enable tax cuts, as in the US; or felling and burning old growth forests in favour of plantations, as in Indonesia – will eventually catch up to us. "You can go on like that for a long time, but when the system breaks, it'll break big," says Angela Wilkinson, senior director of the World Energy Council and an associate fellow at the University of Oxford's Saïd Business School.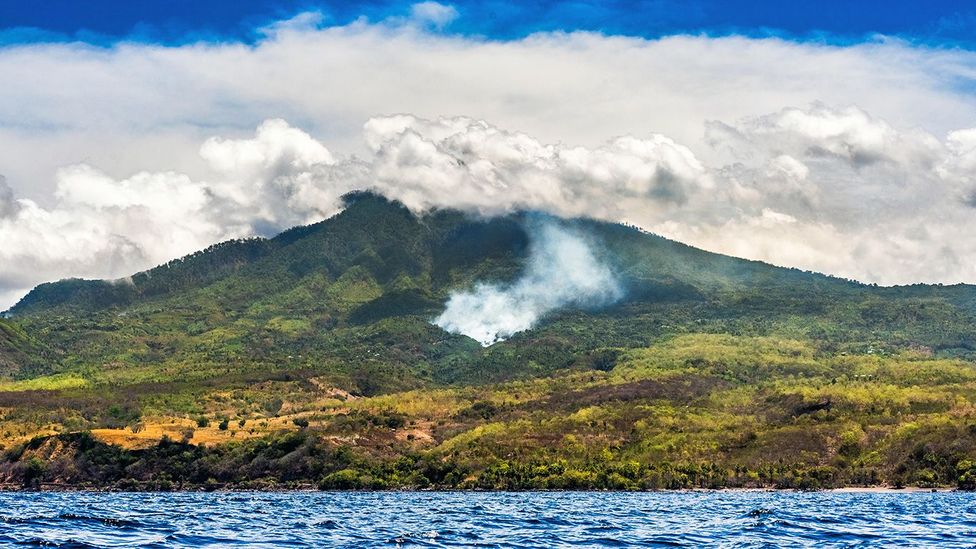 In Indonesia, it's common to see forest fires used to clear the land for plantations (Credit: Alamy)
This doesn't mean that we should abolish government altogether. Mulgan points out that no significantly-sized society has ever functioned well without government.
Nor should we tear down existing systems and start entirely from scratch. South Sudan recently attempted this and has since been called the world's youngest failed nation. "Like almost any complicated task in life, government depends on capacity, experience, knowledge and capability – things that build up over many years," Mulgan says.
Shape up
Instead, the goal should be to reshape current governments into forms more suitable for modern life: technologically savvy, data-driven and fully globalised.
But while some governments have begun to take that approach, others, Wilkinson says, "are not doing well at all".
The contrasts can be stark. In Sweden, for example, elementary students learn to code and to spot fake news, whereas in the US, the president routinely promotes falsehoods. Meanwhile, Taiwan, Spain and Iceland are exploring new methods of democracy that tap collective intelligence, but Russia and Turkey are moving toward autocracy and totalitarianism. 
But while there are some promising examples of progress, Al-Rodhan adds that most governments today, including in Europe and North America, are not good enough.
"Despite ensuring political freedoms for their citizens, many people remain disenfranchised due to unacceptable and widening inequality," he says.
Even if a particular leader or entire society wishes to change for the better, they often fall short of their goals. Egypt's Arab Spring failed to break the gridlock and restructure government, for example, and South Africa never became the 'rainbow nation' that Nelson Mandela envisioned.
Government structure tends to be the primary obstacle to reinvention, Wilkinson says. The private sector has been floating some ideas for how this could change: entries are being evaluated in a competition launched by a Swedish billionaire to design a better system for world governance, for example.
But as Wilkinson points out, "We need political entrepreneurs, too."
We can't wait for things to be perfect, and we can't keep using yesterday's solutions – Wilkinson
Governments, however, tend to be innovation-averse. They wait for the market to lead the way and then scramble to catch up. When they are made, decisions are implemented across the whole of society, without prototyping or testing ideas on smaller populations first. "You can't use the word 'experiment' in government: it's a nasty word, because it means you can fail," Wilkinson says.
"But we can't wait for things to be perfect, and we can't keep using yesterday's solutions."
Experimentation nation
Some countries are beginning to break the mould. In Canada, Prime Minister Justin Trudeau announced that experimentation will be the norm for making data-based decisions. France's President Emmanuel Macron has carved out a budget for conducting research on how to better run the government, and the United Arab Emirates has also committed 1% of all public spending to innovation.
"It's a completely different way of doing things than having people in the capital writing a law and then implementing it across millions, just like that," Mulgan says. "It's applying the scientific method to the whole of government."
Slovenia, however, may be leading the world in this approach thanks to its Vision of Slovenia programme, launched in 2015. "The world is interconnected, people's expectations are rising and governing is getting harder and harder," says government minister Alenka Smerkolj, responsible for development, strategic projects and cohesion. "Business-as-usual just doesn't function anymore, and we realised we needed to start changing things."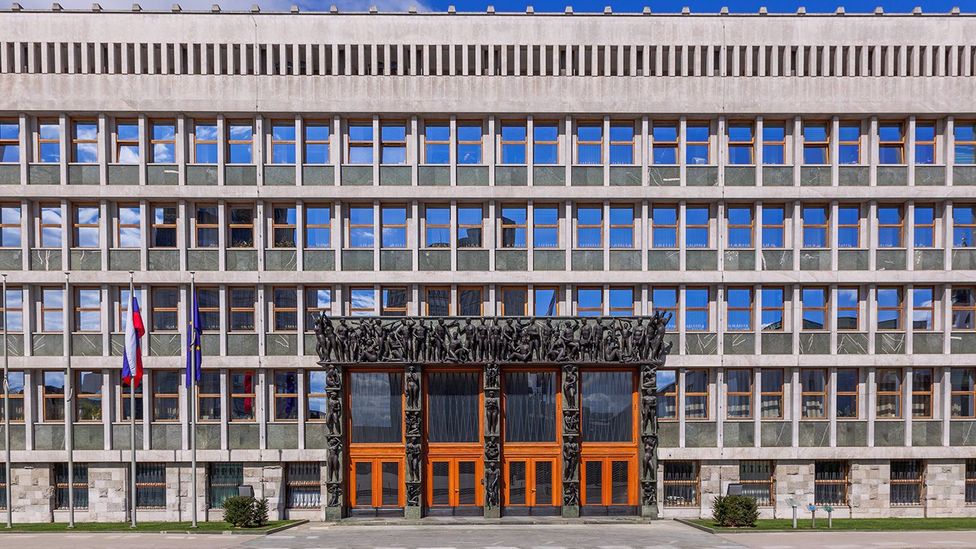 In its attempt to apply the scientific method to all of government, Slovenia may be leading the world (Credit: Alamy)
Smerkolj and her colleagues quickly found that more than a one-off project or policy, this required a long-term plan of many small steps and goals. They set a date – 2050 – and then went about defining where Slovenia would like to be by then.
Rather than determine this themselves, they spent a year surveying more than 1,000 Slovenians from all walks of life and holding numerous workshops. "It's not easy, but we found that it's crucial to start talking to the people and regaining their trust if you want to change anything in government," Smerkolj says.
Pairing that feedback with analyses of wider trends and evidence-based predictions, Smerkolkj and her colleagues developed 12 initial development goals for 2030. All contribute to one core objective: quality of life for everyone. Interventions will range from small legislative tweaks (making it easier for employers to hire foreign employees, for example) to solutions for complex issues, including structural reforms and major climate change mitigation.
"The project forced people to start talking to each other, and it forced policy makers to start thinking about more agile policies," Smerkolj says. "The broader context, of course, is that this approach is not just relevant for Slovenia but for everyone, for all countries in this world."
World order
Wilkinson and others at Govern-Mentality, an association of public servants, experts and entrepreneurs, are trying to get people to think about their own governments with the same creative mindset. "The ultimate goal is literally to create a change-making movement from within government," she says.
South Sudan, which has been called the world's youngest failed nation, is a study in the dangers of tearing down and starting from scratch (Credit: Alamy)
One way to improve governance, Wilkinson says, may be shifting from state-centric government to polycentrism – a lack of central control. That would require common guiding principles to assure cooperation and prevent one force from dominating, she says, and joint efforts toward common goals like cutting greenhouse gases or combatting poverty. The resulting system, Wilkinson says, would be "vibrant, dynamic, diverse and imperfect" – but ultimately would unite everyone under a shared vision, much as Slovenia is attempting to do.
When designing an ideal government, another key is championing dignity as an essential part of reform, says Al-Rodhan. As he describes in his book Sustainable History and the Dignity of Man, this means making sure that human emotion, amorality and egotism never outweigh nine core criteria: reason, security, human rights, accountability, transparency, justice, opportunity, innovation and inclusiveness. If some or all of these things are missing, the system will likely perform poorly or fail entirely.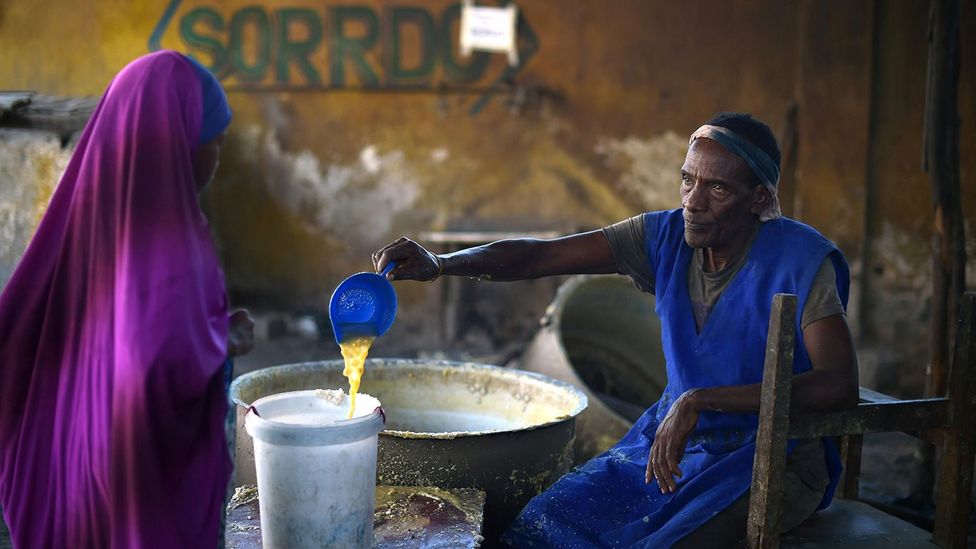 Human dignity must be an essential part of government reform (Credit: Alamy)
That theory has been evidenced in real-world case studies. Finland, for example, is renowned for its exceptional welfare system. But a lack of opportunity and innovation has led to a decades-long brain drain. "If someone has an idea, the system must allow that person to realise it, otherwise there's no growth and people aren't happy," Al-Rodhan says. "It's an 'American Dream' kind of thing."
But other solutions may be out there. Launched earlier this winter Nesta has brought together 30 governments – including Singapore, Canada, Chile and Australia – into its 'states of change' collective to help improve innovation. Together, politicians, entrepreneurs and other global leaders will brainstorm and test new ways of using data and technology to improve governance and the overall state of the world.
"There is a way of creating governments that are really adept at learning, improving and thinking," Mulgan says. "In 20 or 30 years, the best ones will be doing things we couldn't imagine now."
This BBC Future story is part of a BBC.com mini-series on governance in the 21st Century. Don't miss our stories on living in the best-run nations in the world and on the secrets of successful countries.