Are wildfires a natural, if tragic, event – or are they getting worse with climate change? Would logging help decrease them? And can they be kept under control with forward planning? BBC Future debunks five common myths.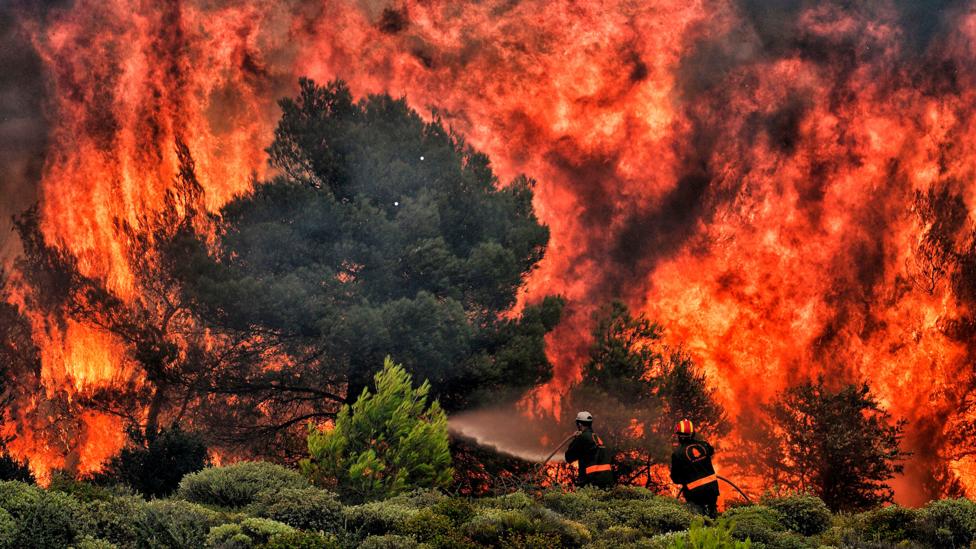 Firefighters battle flames near Athens in July 2018, where at least 74 people were killed (Credit: Getty)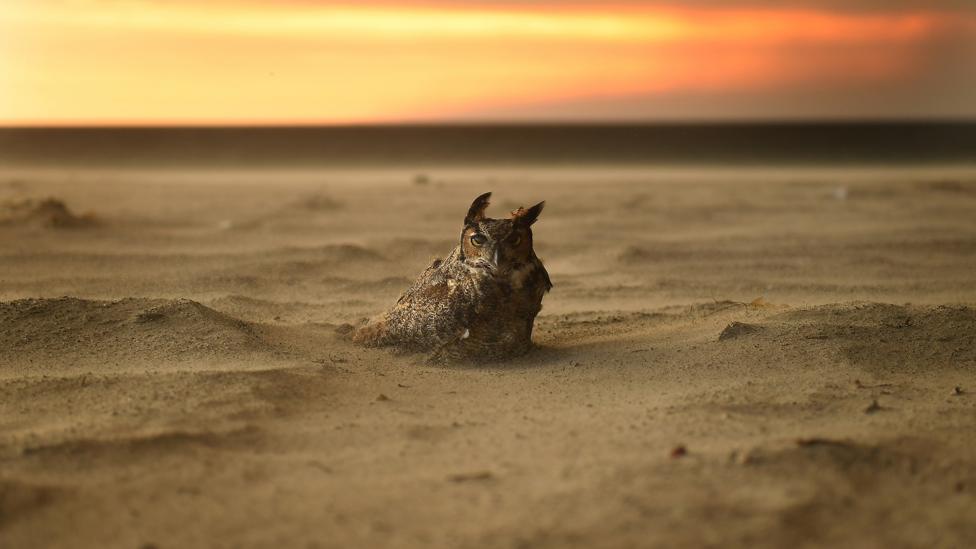 An owl waits as California's Woolsey Fire approaches (Credit: Getty)
The Woolsey Fire approaches houses in Malibu. Experts say that creating a 'defensible' zone around a home can help protect it (Credit: Getty)
Families can create a 'defensible zone' between their homes and their surrounding wilderness. This means clearing anything that could catch fire, like brush, dried leaves and wood piles within 30 feet (9m) of structures. When they are 30-100 feet (9-30m) away from homes, trees should have large distances between canopies – 12 feet (3.6m) of space between tops that are between 30-60ft (9-18m) from a home, and 6 feet (1.8m) of space for tops that are 60 feet (18m) away. This interrupts the fire's path and slows its pace.
Myth #3: Wildfires are an inevitable fact of nature
While wildfires are a natural phenomenon, the extent and intensity to which they're happening now are not – and one of the effects of climate change.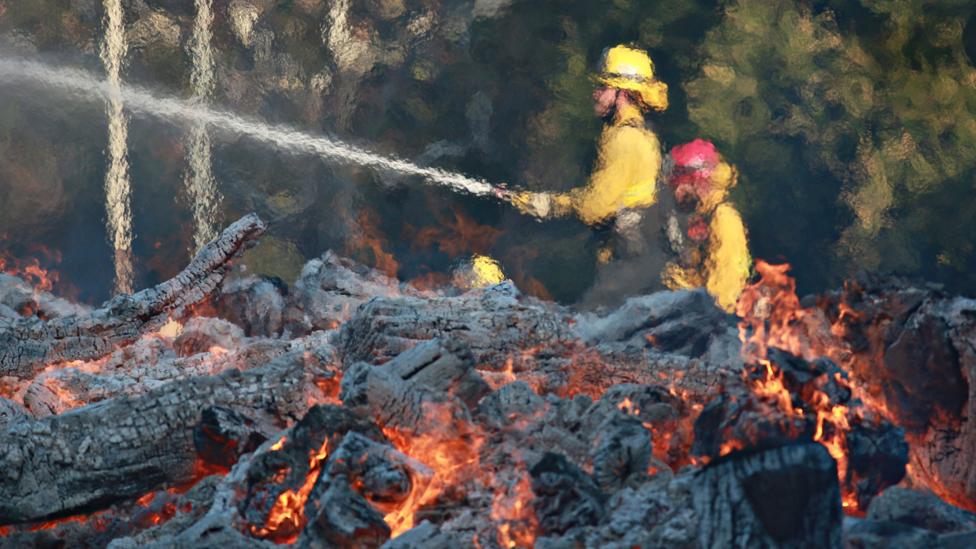 Firefighters battle the Woolsey Fire in Malibu in November 2018; the California wildfire season used to end in early autumn, but that's changing (Credit: Getty)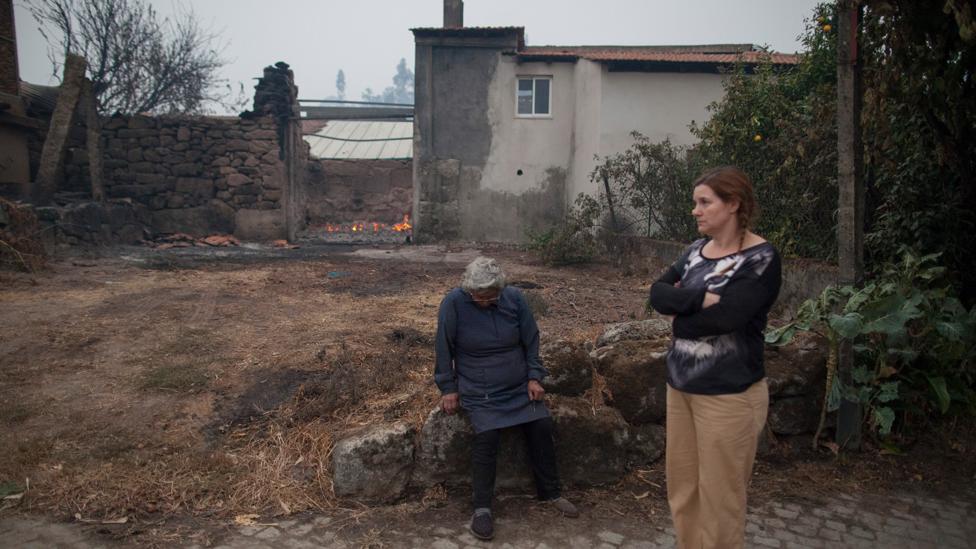 Forest fires in October 2017 in Portugal killed more than 30 people. From 1978 to 2013, the wildfire season's length increased by nearly 19% (Credit: Getty)
While you can't point to climate change as causing any particular fire on its own, it does influence factors that help spark and spread fires, like major drought, high temperatures, low humidity and high winds. As a result, scientists say that the increase of wildfires around the world, from Siberia to Portugal, is linked to climate change.
Myth #4: All wildfires are bad and must be quenched immediately
Fires have played a crucial role in ecosystems for millennia and life has evolved beside them: some beetles breed only in the heat of fires, pine cones germinate with periodical fires and cleared space from burnt trees allows for new plants to spring.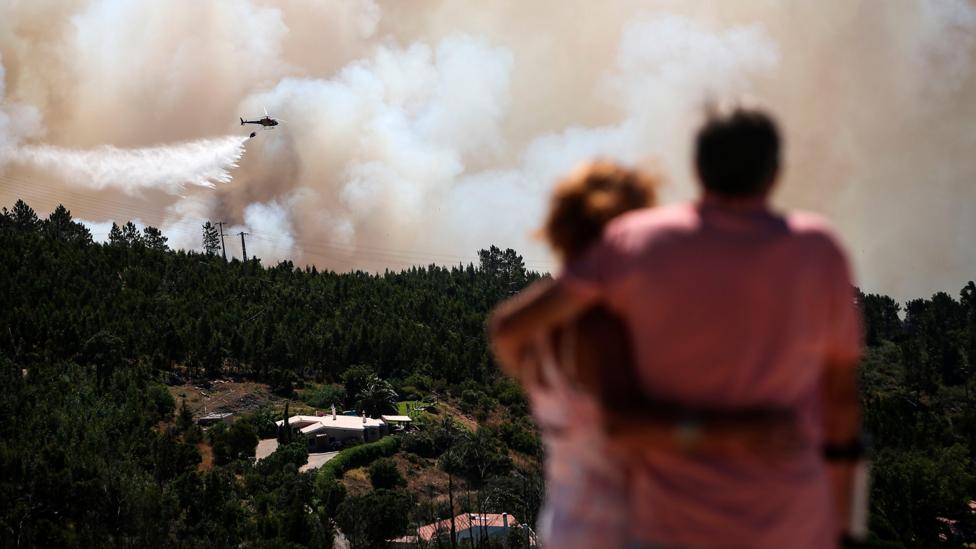 A helicopter drops water on a wildfire in Portugal's Algarve in August 2018. Experts say that pumping money into fire fighting might have diminishing returns (Credit: Getty)
In fact, the benefits that many people now hope to achieve with logging or forest management – the clearing of dense woods – is naturally done by forest fires. The flames periodically consume smaller branches and trees, culling the forest which otherwise would otherwise serve as fuel.
By fighting wildfires relentlessly during the past century, we have prevented this 'cleansing': less than 1% of US fires are allowed to burn. This strategy works better when there are fewer wildfires – but in our current extreme conditions, pumping more money to fighting fires might have a diminishing rate of returns.
Myth #5: It is possible to eradicate (or control) all wildfires
As we have already seen, climate change, alongside other factors such as the spread of human settlements, is expected to increase wildfires, particularly in mid-to-high latitudes, in the coming decades. The tropics might see a decrease in fires, which might come as a relief for countries nearer the equator. But the rest of the globe would have to deal with an increasing number of them.
Some fires, like California's Camp Fire, are too fast to be managed. Evacuation and relocation are the only reasonable responses. This leads to the question of whether communities like Paradise, which was destroyed almost entirely by the fire, should stay where they are – or move elsewhere.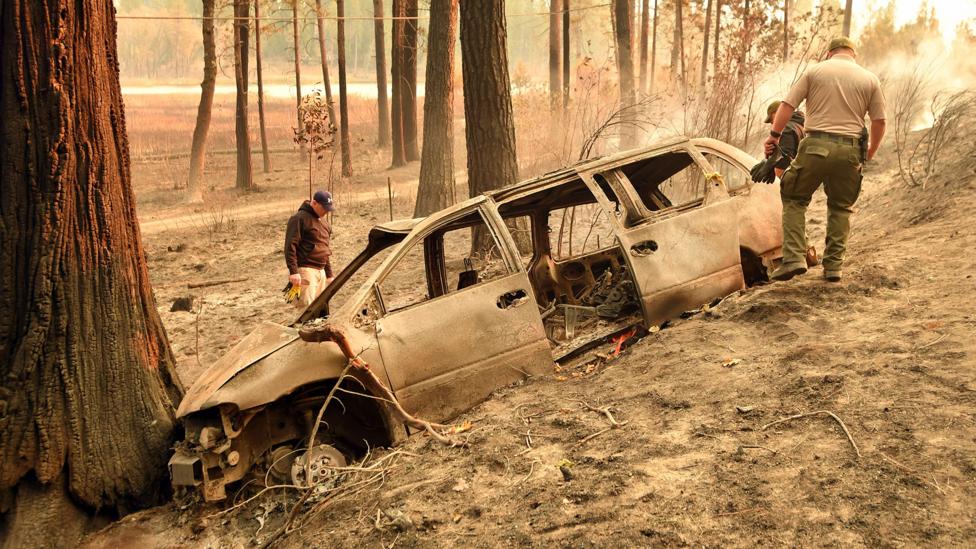 County sheriff officers inspect a vehicle for remains; fires like this one, the Camp Fire, are too fast to be managed (Credit: Getty)