Even after a forest has been razed and cleared, it can return. With tech and patience, some projects are helping forests reclaim their old territories.
H
Half a millennia ago, forests covered much of the Iberian peninsula. But that soon changed. Centuries of wars and invasions, agricultural expansion and woodcutting for charcoal and shipping wiped out most of the woods and transformed places like Matamorisca, a small village in northern Spain, into degraded landscapes.
The region's arid climate and depleted soils would be a recipe for disaster in your average reforestation program, but for the Amsterdam-based Land Life Company it's an ideal place. "We typically operate where nature does not come back by itself," says Jurrian Ruys, its CEO. "We go where there are rougher conditions in terms of weather, with rough or very hot summers."
In Matamorisca, they intervened in 17 barren hectares owned by the regional government and peppered them with their signature device: a biodegradable cardboard donut they call the cocoon which can hold 25 litres of water underground to aid a seedling's first year. Around 16,000 oaks, ashes, walnuts, rowans, and whitebeams were planted in May 2018, and the company reports that 96% of them survived that year's scorching summer without extra irrigation, a critical milestone for a young tree.
You might also like:
"Does nature return by itself?" asks Arnout Asjes, Land Life Company's chief technology officer, who oversees a mix of drone and satellite imagery, big data analysis, soil enhancement, QR tagging and site-specific tree configuration designs. "Probably, but it can take decades or hundreds of years, so we are speeding things up."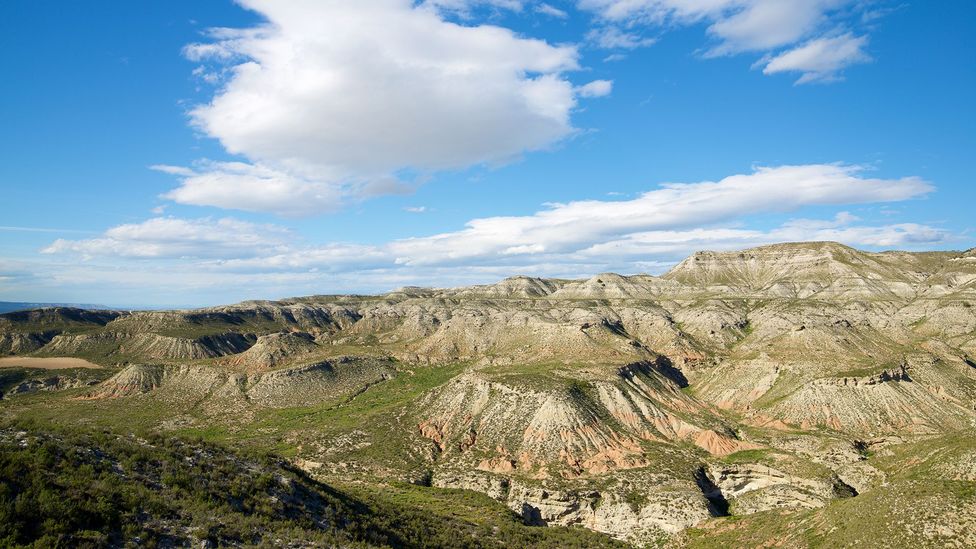 There are attempts to bring back vegetation even in parched areas like the sun-baked interior of Spain (Credit: Getty Images)
His company belongs to a global movement of organisations trying to save degraded or deforested areas, ranging from exuberant tropical lowlands to arid hills in temperate regions. Spurred by global biodiversity loss and climate change, these groups are pushing the boundary of how to revive forest cover. "It's not a theoretical proposition," says Walter Vergara, a forest and climate specialist at the World Resources Institute (WRI). "It requires the right incentives, the right stakeholders, the right analysis and sufficient capital, but it can happen."
How these factors coalesce around a particular project – and whether saving razed woods is even possible – depends on what kind of ecosystem you have in mind. Secondary forests in the Amazon are different from Texas pines recovering after wildfires or the boreal timber woods that cover much of Sweden. Each provide different reasons for reforestation programs and each has particular needs.
In the arid conditions around Matamorisca and similar areas in Spain, Land Life Company worries about rapid desertification. As its focus is on restoring an ecosystem, it works with organisations that don't expect their money back.
By 2030, the goal is to reach 350 million hectares – 20% more land than India
With around 600 hectares replanted around the world since 2015 and another 1,100 planned for this year, the company's drive fits into the Bonn Challenge, a global effort to restore 150 million hectares of the world's deforested and degraded land by 2020. That's an area roughly the size of Iran or Mongolia. By 2030, the goal is to reach 350 million hectares – 20% more land than India.
These targets include both the rehabilitation of forested areas that have lost density or look a bit weak (a process known as 'restoration' in forestry lingo) and the recuperation of forest cover in areas where it was completely cleared (what's known as 'reforestation').
That global target is broken into smaller pieces and takes shape in Latin America as the 20x20 Initiative, an effort to contribute 20 million hectares to the overall goal by catalysing small to medium projects with the political backing of governments.
Unlike Land Life Company, this region-wide project makes the economic and business case for reforestation, even though they are after biodiversity conservation. "You need to bring private sector money," says WRI's Vergara, who leads the initiative, "and that capital needs to see a return on their investment." A study he led predicts Latin America would see an estimated net present value of about $23bn (£17.3bn) over a 50-year period if it reaches its goal.
Even land that has been cleared to make cattle ranches, for instance, can return to forest with the right help (Credit: Getty Images)
Money can come from timber sales in sustainably managed forests or from harvesting 'non-wood products' like nuts, oils and fruits from the trees. You can take note of how much carbon dioxide your forest is capturing and sell carbon credits to companies keen to offset their emissions. Or you can even grow the forest hoping that biodiversity will attract ecotourists who'd pay for lodging, birdwatching tours and meals.
Still, these backers are not your high-street bank. Money for the 20x20 Initiative comes mostly from financial organisations with triple goals – a modest return on their investment, environmental benefits and social gains – known as impact investors.
Take the German fund 12Tree for instance, one of the 20x20 partners. It put $9.5m (£7.1m) into Cuango, a 1,455-hectare property on the Caribbean coast of Panama that combines a commercial cocoa plantation with timber extraction from a sustainably managed secondary forest. With their money, they reforested a former cattle ranch, provided high-quality jobs for the surrounding communities and made a return on their investment.
By reintroducing trees in the landscape, we impact positively humidity, rain capture, soil conservation and biodiversity preservation - Benoît Bertrand
Even on land cleared decades ago and currently used by farmers, some crops can coexist with the forest, if you find the right balance. Although not technically reforestation, agroforestry provides an opportunity for small-holder farmers to sustain their livelihoods while adding some forest cover to their farms.
A global project called Breedcafs is studying how trees behave in coffee farms, hoping to find crop varieties that manage to grow under the canopy shade. Coffee grows naturally in such forests, so replicating that in farms is taking the crop back to its roots.
"By reintroducing trees in the landscape, we impact positively humidity, rain capture, soil conservation and biodiversity preservation," says coffee expert Benoît Bertrand, who leads the project from the French Agricultural Research Centre for International Development (Cirad). Bertrand is analysing which of dozens of coffee varieties fits better for this system. A similar approach can be applied to land with cocoa, vanilla and fruit trees.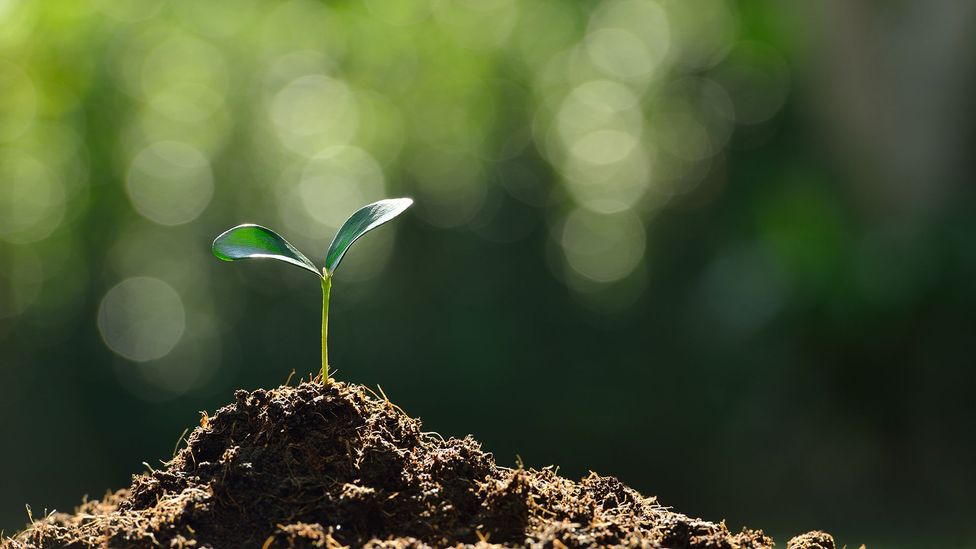 If saplings can be protected in the first months, forest cover is more likely to return (Credit: Getty Images)
Not every piece of land is amenable for reforestation. Vergara's partners look for safe investments, and even Land Life Company only runs major projects in what they consider "low-risk" countries, like Spain, Mexico or the US. "We tend to avoid large-scale operations in countries in some parts of the Middle East or Africa where the permanence is not secured," says Ruys.
But in the right location, perhaps all you need is time. In the Central Pacific of Costa Rica, the 330-hectare National Wildlife Refuge Barú looks nothing like the cattle ranch it was before 1987, when Jack Ewing decided to turn this hacienda into an ecotourism destination. Instead of intervening, a friend told him to let nature have its way.
Barú's former grazing lands are now exuberant woods and the property boasts over 150 hectares of secondary forests with no intervention from humans. In the past 10 years, howling monkeys, scarlet macaws and even migratory cougars have returned to the refuge's land, boosting tourism and reinvigorating the ecosystem. Ewing, now 75, explains this success using the words his friend chose three decades ago: "In Costa Rica, when you stop managing the scrubs, the jungle comes back for its vengeance."
--
Diego Arguedas Ortiz is a science and climate change reporter for BBC Future. He is @arguedasortiz on Twitter.
Join 900,000+ Future fans by liking us on Facebook, or follow us on Twitter or Instagram.
If you liked this story, sign up for the weekly bbc.com features newsletter, called "If You Only Read 6 Things This Week". A handpicked selection of stories from BBC Future, Culture, Capital, and Travel, delivered to your inbox every Friday.