The flight shame movement is about feeling accountable for your carbon footprint - but it is also about rediscovering the joy of slow travel, writes Jocelyn Timperley.
Last month I stepped into an aeroplane for the first time in five years.
I was leaving my home in London and taking a flight across the Atlantic to join my partner in Costa Rica. The last time I flew was in 2014, while living in Bordeaux, France. Getting to my sister's hen party in Scotland by train, my usual option, would have taken days that I didn't have, so then too I bit the bullet and took a flight.
The reason I have avoided flying for so long is its hefty carbon footprint. Since I was a teenager I'd had a growing niggling guilt about the emissions from flying, as I found out more and more about climate change and its impacts. After all, flying is probably the most carbon-intensive activity you can do, on an hour-to-hour basis. Eventually this led me to vow only to do it if absolutely necessary.
And I'm not alone. Over the past year or so, an anti-flying movement known as "flight shame" – or flygskam in Swedish, where the movement began – has been gathering pace in Europe.
You might also like:
The term speaks of the guilt of taking flights at a time when the world needs to dramatically cut greenhouse gas emissions. For me, it points to a painful contrast between the happy-go-lucky indulgence of a weekend flight and the devastating real world impact of climate change. Others have referred to it as the embarrassment of flying despite being environmentally "woke".
This growing resistance to aviation has reinvigorated rail travel, with some rediscovering the attraction of night trains, and it is increasing pressure on politicians to address aviation's climate impact.
But it is also changing our ideas of how, why and where we travel.
Slow travel
Although "shame" is a very negative term, the goals are positive – for people who take part in the movement as well as for the environment. Importantly, it is less about "shaming" other people who fly than changing your own travel patterns.
What's more, the aim of many promoting less flying is by no means to discourage people from exploring the world. "Not flying doesn't mean not travelling," says Anna Hughes, who runs the Flight Free 2020 campaign in the UK. "There are so many places that we can access by other means."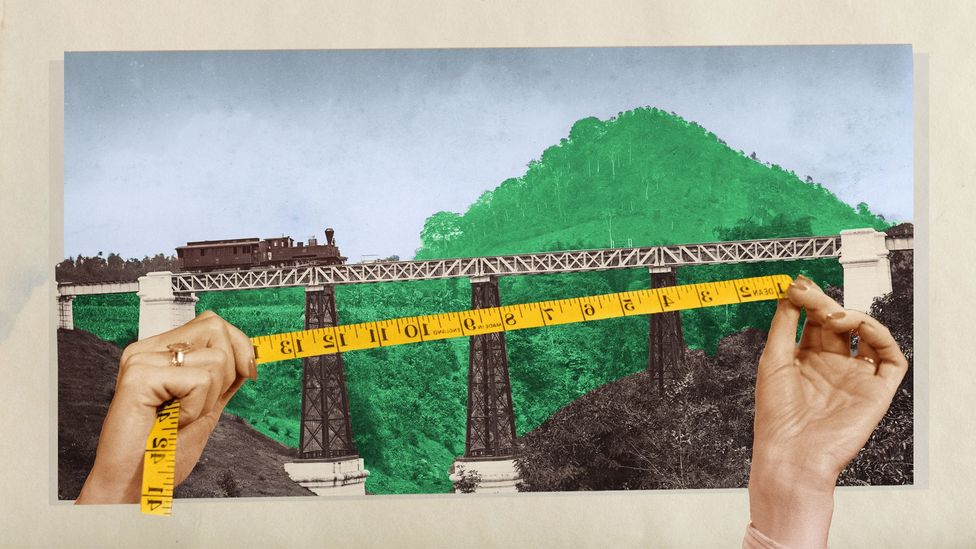 The carbon footprint of train travel is often a fraction of that of flying the equivalent distance (Credit: BBC/Getty Images)
The movement is instead about revelling in the slow, deliberate journeys that are possible without aviation. One of the obvious choices is train travel, which has one-10th the emissions of flying, Hughes notes. "And, from my point of view, it's way more enjoyable," she adds.
It's easy to forget that a plane is not always the fastest or cheapest option, as train travel typically brings you from the centre of one city to another. In particular, high-speed trains have huge potential as an alternative: new high-speed lines have been shown to reduce aviation transport on the same routes by as much as 80%.
And even if it does take more time, other forms of transport can be more rewarding. Like Hughes, I have experienced the joys of slow travel in my five earthbound years, from late-night conversations with a couple of Iranian travellers on an overnight train to Verona, to sipping a whisky in the bar of the Caledonian sleeper to Edinburgh.
I've seen some incredible things that you just wouldn't see getting on a plane
Slow travel needn't be limited to short distances, either. Roger Tyers is a climate sociologist who recently returned from a "no-flying fieldtrip" to China, which took him two weeks by train each way. It might sound like a daunting expedition, but he is glowing about his train trip. "It was a fascinating journey," he says. "I've seen some incredible things that you just wouldn't see getting on a plane." He lists a slew of other advantages: digital detox, reading, talking to different people, no jetlag. "And just appreciating the size of our planet and how diverse it is."
Climate impacts
To put the difference between train and plane in perspective, it only takes a return flight from London to Moscow to use up one-fifth of your "carbon budget" for the whole year. This budget is the amount of carbon each person can emit in 2030 while still avoiding dangerous levels of global warming. Making the same journey by train would use roughly one-50th of your yearly budget.
What's more, the impact of plane emissions is thought to at least double if you include the warming effect of emissions other than CO2, such as water vapour in contrails and nitrogen oxides being released at high altitudes. It triples yet again if you take business not economy class, due to the larger seats – a less efficient use of valuable cabin space. (Find out what air pollution might be doing to your brain.)
"The more you understand about the climate impact of flying, the more you feel guilty whenever you get on a plane," says Hughes.
Swedish roots
The flight shame movement first emerged in 2017, when Swedish singer Staffan Lindberg announced his decision to give up flying. Other celebrity advocates include biathlete Björn Ferry, who has committed to travelling to competitions by train, and opera-singer Malena Ernman, mother of 16-year-old climate activist Greta Thunberg.
So far, the idea has gathered most momentum in Sweden. Hashtag #jagstannarpåmarken, which translates as #istayontheground, has become a buzzword. An instagram account calling out celebrities promoting trips to far-flung destinations has 60,000 followers. Thunberg's own efforts to avoid flying have raised the profile of the movement yet further, as well as bringing fierce disdain from some quarters.
The no flying movement is also gaining traction elsewhere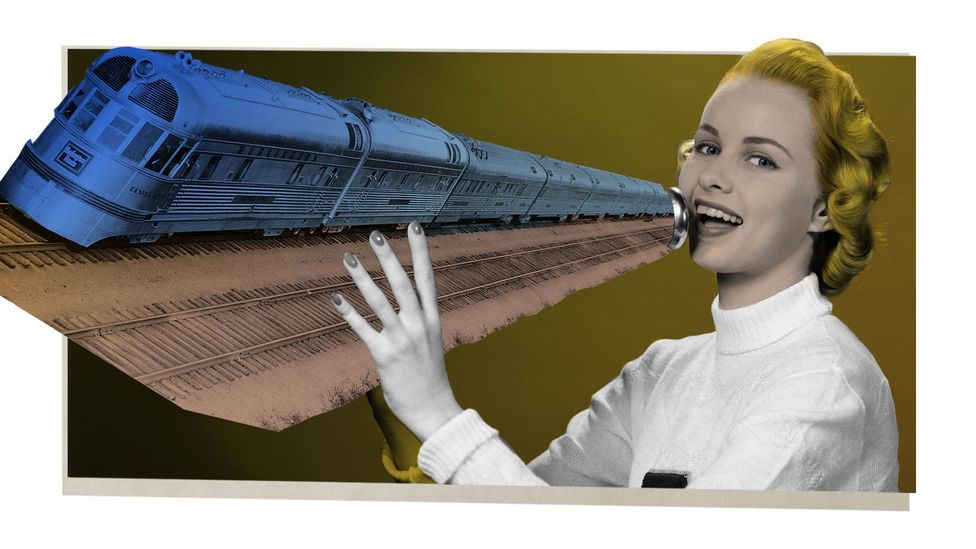 The flip side of flight shame is "train bragging" (Credit: BBC/Getty Images)
The no flying movement is also gaining traction elsewhere. In addition to the UK's Flight Free 2020 campaign, other countries such as Canada, Belgium and France are starting their own initiatives. In each case, signatories are only technically committing to staying on the ground if 100,000 other people from their country sign up, although some may choose not to fly regardless.
Making a choice to cut back or cut out flying in your personal life is one thing, but work poses another problem for people who fly for their jobs. Some organisations are already getting behind the movement, though. The Danish broadsheet newspaper Politiken, for example, has outlined plans to stop domestic flying by its journalists, offset the flights which are taken and refocus its travel section to trips accessible by train.
I can imagine a world in 20 years' time where people laugh about the fact that we used to fly halfway around the world to have a meeting
Academia is another flight-heavy industry where people are making changes. Several noted climate scientists are already very public about their efforts to fly less both for work and their personal lives, while 650 academics are supporting a campaign to greatly reduce flying. Alice Larkin, a climate scientist at the University of Manchester who has not flown for over a decade, argues that institutions need to change their expectations of how often their staff fly.
"I can imagine a world in 20 years' time where people laugh about the fact that we used to fly halfway around the world to have a meeting – it's like, why would you do that?" she says, adding that good virtual connections could go a long way towards reducing flights for meetings.
Larkin thinks it is particularly important for academics working in climate change to set the example by reducing their flying. "If you go to your GP and they are sitting there smoking and they are telling you to give up smoking," she says. "Then you think, 'Well, I'm not sure I believe that it's actually bad for me.'"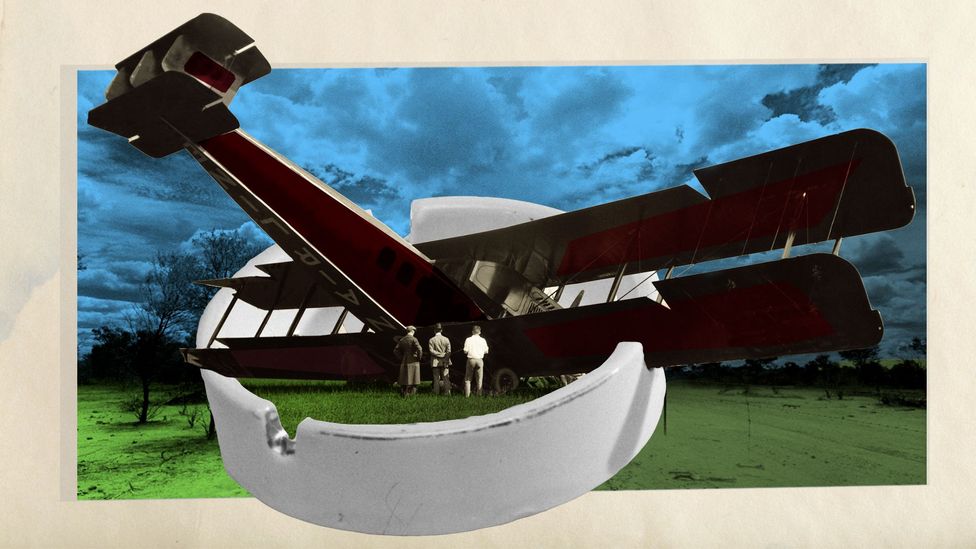 Many climate researchers are choosing to fly less or give it up entirely, to be consistent with the science they carry out (Credit: BBC/Getty images)
Systemic change
So where is the flight shame movement leading? Can individuals giving up flying really quell the huge rise in flights that is projected, especially when much flying tends to be done by a select few "binge fliers"?
The sociologist Tyers argues that the social effect of personal choices such as not flying goes much further than the emissions saved from that one flight. "I think that people waste a lot of time talking about individual action versus collective action," he says. "I'm not expecting everybody to do what I've done. But I think if anything the kind of extreme nature of my journey has raised certain awareness of this issue. I would say the people who I'm hoping the message gets to are the people who could substitute flights for something else."
This view is backed up by research. In a set of interviews, Steve Westlake, a doctoral candidate at Cardiff University, found that the choice to avoid flying had social knock-on effects. The interviewees indicated that it was the commitment shown by people who don't fly that influenced them to try and fly less too.
"Because it's difficult, that has quite a strong communicative effect," says Westlake. "So people go, 'Wow, you've given up flying completely?"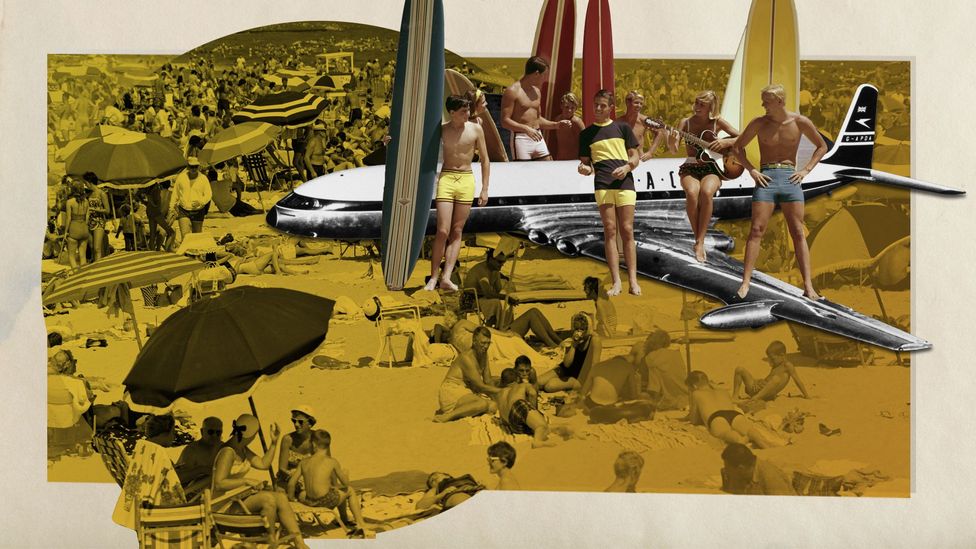 The majority of carbon emissions from aviation comes from a few binge fliers (Credit: BBC/Getty Images)
Of course, it's very understable that not everyone will be willing or able to cut out flying in this way. Cutting down as much as possible can still reduce your carbon footprint by a huge amount. I have never made a hard rule never to fly again, but to try only to do it rarely and when it really seems essential – such as my move this year to Costa Rica.
Feeling shame for something in the right proportions can actually be really positive – Anna Hughes
Voluntary reductions can only go so far. The bigger goal, argues Westlake, is for flights to be taxed and regulated appropriately for their climate impact. Proposals for how to do this include taxing jet fuel and frequent-flyer levies. The Swedish government, for example, has introduced an "eco-tax" on aviation and said it will invest in night trains.
Leveraging something as seemingly negative as shame to aid climate action could have its pitfalls, though. "As a way of trying to push [going flight-free] I don't really like it," says Westlake. "Because all the language around shaming, and guilt-tripping and virtue-signalling has got a lot of sort of negative connotations."
Hughes agrees, but says campaigns like hers also have to be hard-hitting. "Feeling shame for something in the right proportions can actually be really positive," she says. "We're happy to feed into that niggling knowledge that this is not actually the greatest thing I should be doing, maybe I should stop doing it."
The answer, again, might come from Sweden and another climate buzzword – tagskryt, which translates as the rather more positive and proactive "train bragging".
--

Climate Emotions
Climate change is harming the planet, and it may be harming our mental health too.
From fear and anxiety to hope and healing, BBC Future's Climate Emotions series examines our complex responses to climate change, and how those responses will shape our ability to deal with the environmental challenge we face.
--
Join one million Future fans by liking us on Facebook, or follow us on Twitter or Instagram.
If you liked this story, sign up for the weekly bbc.com features newsletter, called "The Essential List". A handpicked selection of stories from BBC Future, Culture, Worklife, and Travel, delivered to your inbox every Friday.