Clean, calm and harmonious, the blending of Japanese and Scandi designs is increasingly sought-after. So what are the factors that makes them so compatible, asks Clare Dowdy
T
They may be 8000km apart, but Japan and Scandinavia have a lot in common – in design terms, at least. They both value simplicity and functionality, a love of natural materials, and a deep respect for craftsmanship.
In recent times, these shared attributes have produced a style known as 'Japandi' or 'Japanese minimalism' – furniture, tableware and interiors featuring clean lines, neutral tones and natural textures. "Japandi seems a very obvious fusion of the Japanese style and Scandinavian style, so it works," says Kate Watson-Smyth, trends expert and author of Mad About The House.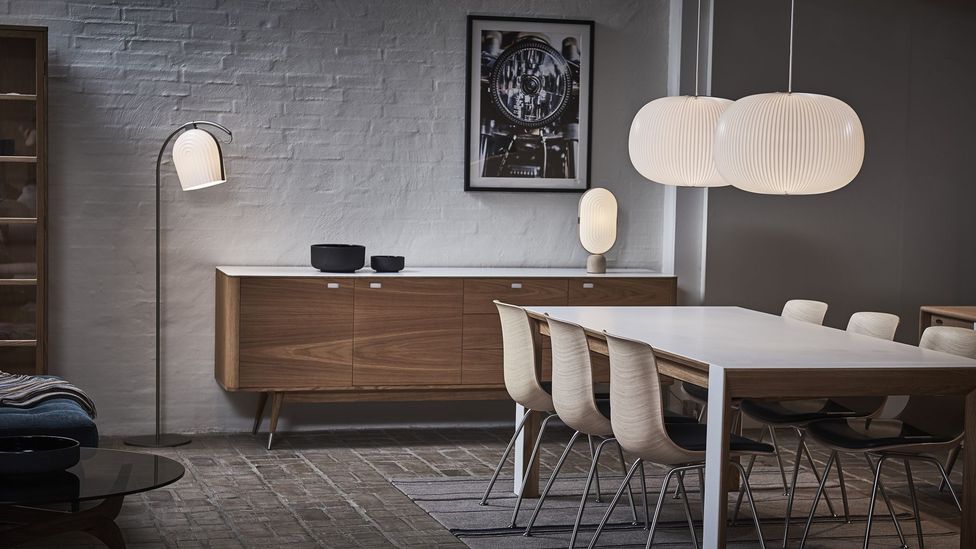 The Lamella lamps for Danish company Le Klint blend new and old inspirations (Credit: Le Klint)
Shared aesthetics
Kris Manalo, senior upholstery buyer at design store Heal's, defines the trend: "Aspects of the Scandi notion of 'hygge', (the Nordic term for the homely feeling of cosiness), and Japanese 'wabi-sabi', (finding beauty in imperfection), harmonise to create a stress-free atmosphere." Japandi is a good fit with hectic modern lifestyles, because "these pieces allow people to create a clean, calm environment in which they can truly unwind".
For many designers, it's all about the shared aesthetics and focus on craft skills. "I really recognise that there's this connection between the two places," says Danish designer Nina Tolstrup. She traces it back to the 1950s, and compares the classic modernist pieces from her region with pieces by Japanese designers, such as the bamboo basket chair by Japanese-American sculptor and designer Isamu Noguchi and Japanese industrial designer Isamu Kenmochi.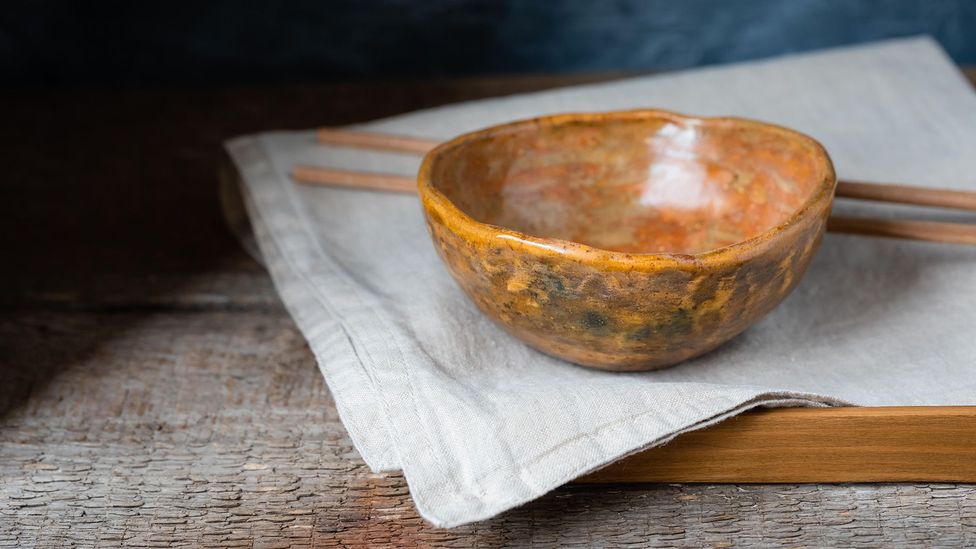 Wabi-Sabi finds beauty in the art of imperfection (credit: Ekaterina Senyutina / Alamy Stock Photo)
Danish designer Lars Vejen, who first visited Japan in 1995, also believes the joint focus on craft is key. "Japan still has the most amazing, best-preserved craftsmanship, and still honours traditions. They're perfectionists in so many ways. When I bring my designs to a Japanese client, there is the perfect match between the simple idea of form, and the execution of the craftsmanship."
Vejen's Enso lamp for Japanese firm Kohseki is a horizontally hung, tubular pendant lamp inspired by the Japanese folding lamp. "It merges my simple design with the most refined craftsmanship," in this case, the work of cabinetmakers who made the wooden elements.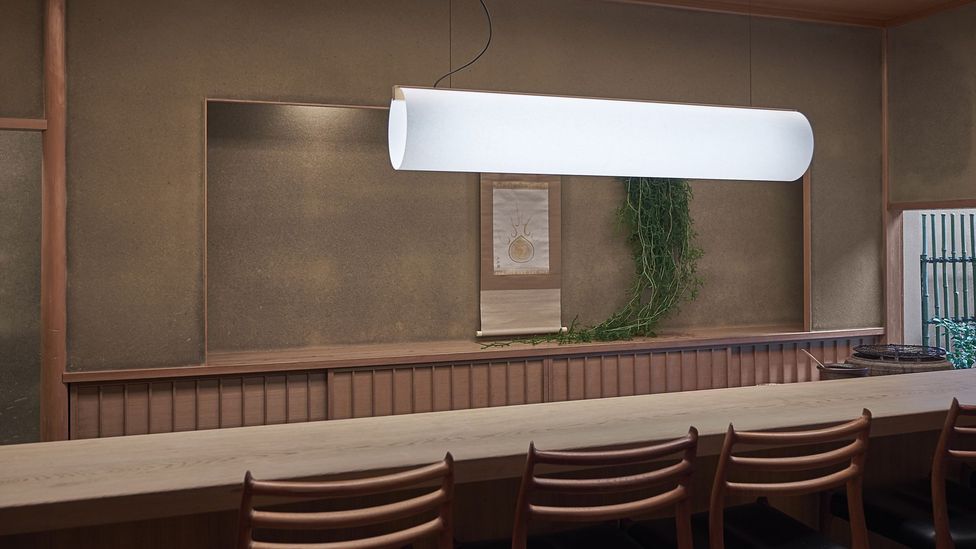 The Enso lamp by Danish designer Lars Vegen is a tubular pendant, inspired by Japanese craftsmanship (Credit: Dejan Alankhan)
In Japan and Scandinavia, there's that appreciation of things that are made by hand, made with care and made to last – Nina Tolstrup
Vejen has set up studioA27, a partnership with Japanese designer Taijiro Ishiko. Their first collaboration is Float, a dining chair for Danish brand Motarasu. Its simple tube frame of curved steel supports a seat and backrest of either bent cross-laminated wood or solid wood, in reference to the respective traditions of furniture manufacturing in Denmark and Japan.
Another Japandi collaboration is that between Japan-born Jonah Takagi and Norwegian Hallgeir Homstvedt. They, too, bond over artisanal skills. "Furniture is one of very few product categories in our modern world that is not really driven by technology, but rather by aesthetics, materials and craftsmanship," says Homstvedt, "Japanese and Scandinavian products traditionally encompass many of these qualities."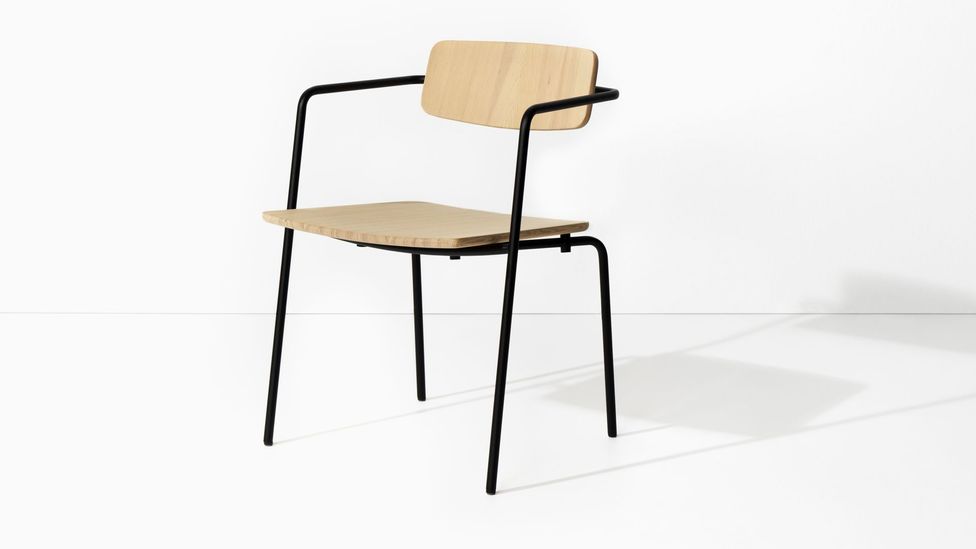 The Float chair by Vengen has pared-back lines (Credit: Steen Evald)
Craft works
This mutual appreciation of high-quality craft skills is different to Tolstrup's experience in the UK, where she is based. "Here, craft is not about high-end, it could be about knitting socks. But in Japan and Scandinavia, there's that appreciation of things that are made by hand, made with care and made to last, they're treated with respect and affection."
Tolstrup's firm Studio Mama designed a 1m-long shoe horn called Routine, for Japanese brand E&Y. "It's sculptural in shape, stands on the floor, and is hand-crafted, working with the grains of the wood," she explains. E&Y has also collaborated with the Swedes Claesson Koivisto Rune and Johannes Norlander, and the Finns Mika Tolvanen and Ilkka Suppanen.
Japanese designer Tomoko Azumi, whose TNA Design Studio is based in London, admits that she has never heard the word 'Japandi', "but I became aware of the trend when my Japanese client Time & Style got an overwhelming reception for their debut appearance at this year's Stockholm Furniture Fair." At next year's fair, the company – which has a shop in Tokyo and another in Amsterdam – will launch Azumi's Gyokuro Tea Box, a porcelain tea set for a special type of green tea. Meanwhile, with its pale wood and clean, curved lines, TNA's Au garden seat for Kwame Kwei-Armah, the director of Young Vic Theatre in London, fits the Japandi bill.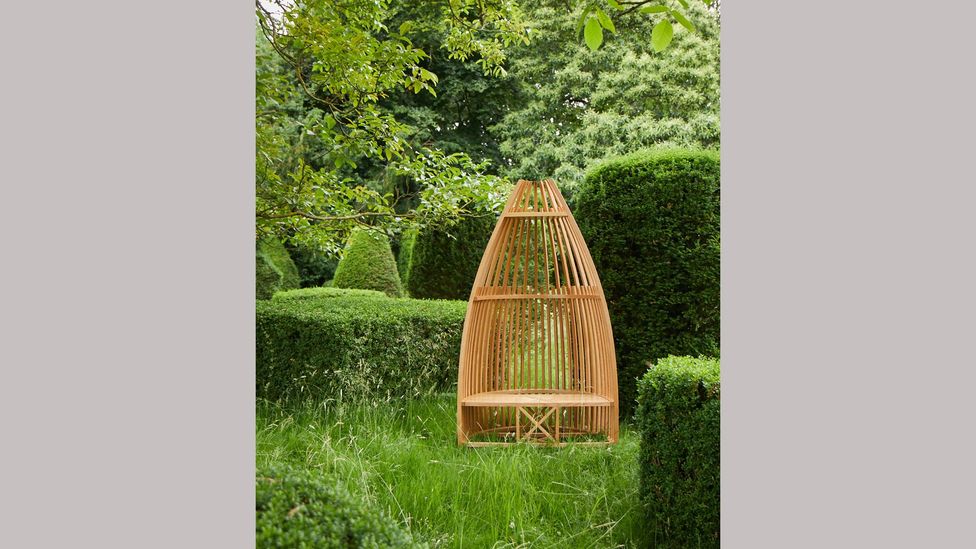 TNA's pale-wood Au garden seat is by Japanese designer Tomoko Azumi (Credit: Petr Krejci)
I feel a common point for us is how to live comfortably with nature - Kato Saeko
Alongside crafts and aesthetics, perhaps topography also contributes to these shared design values. "I feel both cultures have developed in harsh natural environments that humans cannot control," says Kato Saeko, curator of The Shop at the cultural centre Japan House, London, "I feel a common point for us is how to live comfortably with nature."
Saeko also cites a shared colour palette. "A little greyish blue or green, when combined with wood creates sophistication with calm and warmth." Manolo at Heal's backs this up, pointing to Nordic sea dinnerware by Broste Copenhagen.

Saeko believes that the current popularity of Japandi can in part be put down to some consumers' new-found keenness to do their bit for the planet. "I think it has become more popular as interest in environmental issues has increased around the world. People want to make everyday life simple and sustainable." Furniture doesn't come more simple than the Tatamiza legless floor chair (or zaisu) by Japanese designer Hara Kenya as a Japandi product. Zaisu are typically used in tatami mat rooms, often with a cushion on top for comfort. Kenya's version has "a fluid design that recalls a one-stroke sketch," says Saeko.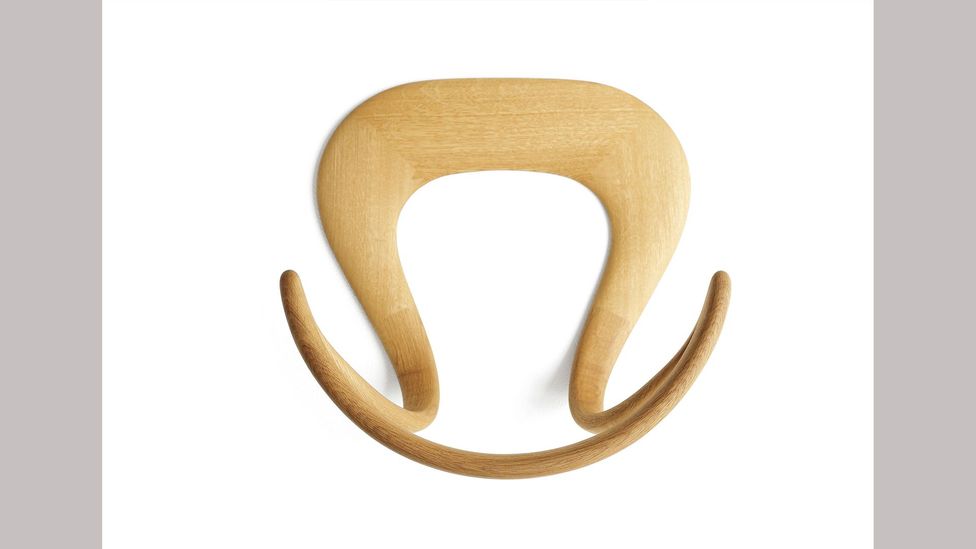 The design of the Tatamiza legless floor chair (or 'zaisu') by Hara Kenya is simple and fluid (Credit: Japan House London)
An antidote to throwaway culture
Designer Jonah Takagi, whose mother is Japanese and who was born in Tokyo, also recognises Japandi's sustainable appeal: "I've seen a general trend toward fast-casual, almost disposable design. I'd like to believe that this Japandi trend might in some ways be a philosophical reaction to this rampant consumption of stylish yet cheaply made and poorly designed goods." One of the first pieces he and Homstvedt designed together ticks the Japandi box. Their 2015 Lamella lighting for the Danish company Le Klint references two hallmarks of mid-20th-Century design – Noguchi's Akari light sculptures (made with 'washi' paper from mulberry-tree bark) and George Nelson's Bubble Lamp– while maintaining a contemporary silhouette. The Lamella lamps are handmade by skilled craftspeople at Le Klint's factory in Odense, Denmark. "The melding of new and old, the handmade coupled with innovative processes, and the combination of a traditional Japanese paper lantern form with the craftsmanship of a 75-year-old Danish company seems to fit the bill," Takagi adds.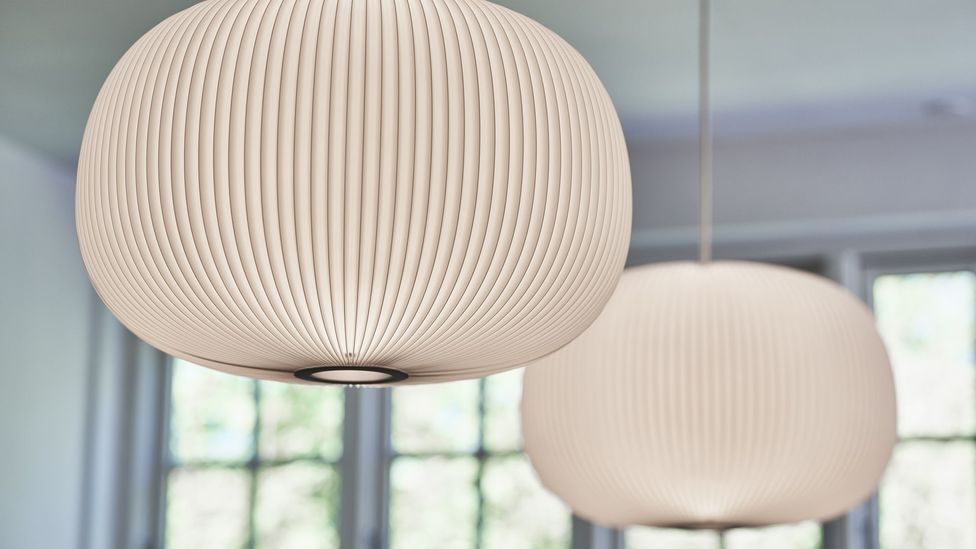 While there's a modern-day throwaway culture in much of the world, some Japanese products can be repaired. "A big part of the problem today with much manufacturing is you cannot repair things," Vejen says. "But the tradition in Japan is to disassemble and replace a part that's broken." Like the internal sliding doors, whose paper can be replaced, Vejen's Enso lamp can also be mended.
However, this aesthetic compatibility is in contrast to national stereotypes. "Culturally, we are so different," says Tolstrup, who has visited the country many times. "When I'm there, I feel like the elephant in the glass cage, I'm too direct."