We are all familiar with the spinning wheels and download indicators that signify when our electronic devices are "working", but are they making us fall for the "labour illusion"?
F
For a brief period of time in 2013, Samantha West was the hardest working employee of Premier Health Plans. She set up more deals than any other individual who worked at the insurance company. She was prolific – the chances are that if you made an enquiry, Samantha would be the person who gave you a call. And she did all of this while remaining infectiously upbeat and pleasant to deal with every single day. Then, overnight, Samantha disappeared.
You have probably guessed already that Samantha is not real. Or at least, she is an actress playing a part. Specifically, Samantha was a series of pre-recorded stock responses that operators could play from a soundboard. She asked fairly basic questions about callers' insurance details and made pleasant small talk before passing them on to another operator. She could not, however, adequately answer whether she was or was not a robot, and it was this that led to her disappearance.
You might also like:
• The switch that saved a moon mission
• You may be counting in the wrong language
• Can you predict romantic desire?
A reporter at Time magazine was the first to notice how odd Samantha was. "Hey, are you a robot?" asks the reporter in a recording of one of their conversations. "Ha ha, what?" says Samantha. "No, I am a real person!" The stress on the word "am" is interesting. While Samantha has answered the question in a fashion, perhaps her answer would be more appropriate for another question: "You are not a real person, are you?" The reporter continues: "Just say 'I'm not a robot' please." After a brief silence, Samantha replies: "I am a real person." She sounds quite upset.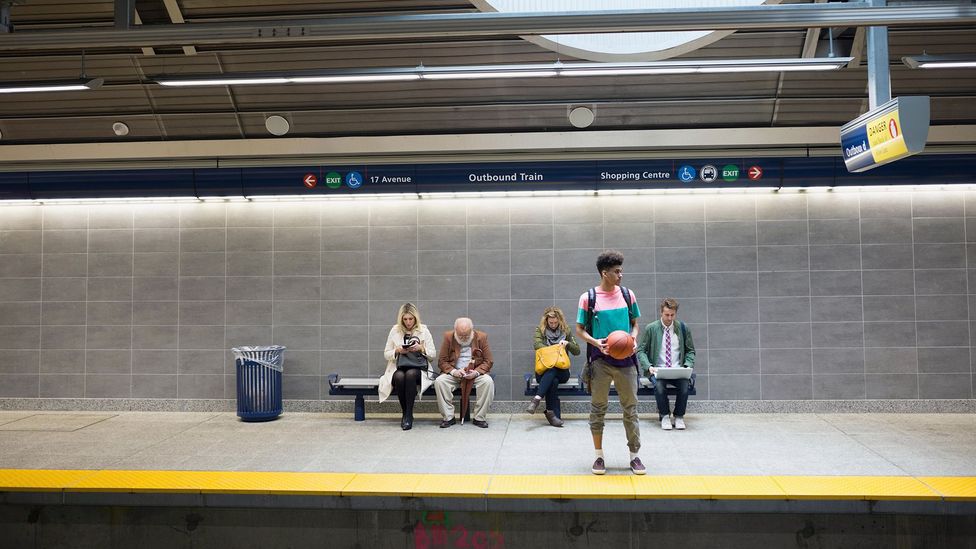 Waiting without any indication of how long this dead time might be can be extremely frustrating so designers have sought ways of adding value to this time (Credit: Alamy)
The day after this story was first picked up in the US media, Samantha was out of work. Unsurprisingly, we really dislike finding out we have been misled. Our desire for authenticity is understandable as it ties into our notion of trust.
In this case, the illusion of having an authentic two-way conversation with another human – rather than being passed through a menu of pre-defined scripts at the click of a button – wasn't so convincing. But there is a good chance that you have been misled online at least once already today, probably without you even realising it. If you downloaded some software, tried to stream a video or even conducted an internet search, you've more than likely been taken in by one of the most widespread fibs of our modern age.
We like to see real work being done and we value it more, even when the end result is the same
The spinning wheels, rotating egg timers and moving progress bars we regularly see on our screens when using our electronic devices are often misleading. Rather than offering an accurate representation of work being done, they are more often than not simply there to give the impression that something is happening behind the scenes. They provide us with a sense that we are not waiting in vain for something to happen.
And there is a fundamental reason for this: we like to see real work being done. In fact, we value it more, even when the end result is the same.
Ryan Buell, an associate professor of business administration at Harvard Business School, studies how we value the work we see being done. Perhaps this is most clearly illustrated in restaurants where customers can see chefs working in the kitchen. Diners rated the quality of food from those restaurants as 22% higher than the same food when they could not see it being prepared.
Seeing someone preparing our food builds anticipation that means we enjoy the end product more. This effect extends to the digital world, too. Buell has found that search engines that appear to be transparent about what they are doing in the background are deemed to provide better quality answers.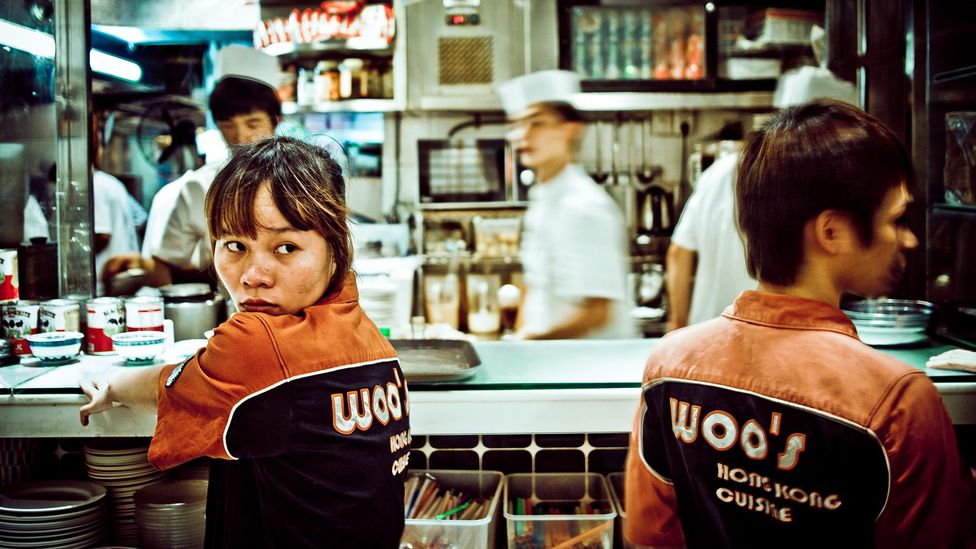 Being able to see chefs as they prepare your food can have a surprising effect on how you rate its quality when you finally eat (Credit: Getty Images)
Comparison websites are a good example of this. Some travel comparison sites will tell users which online marketplaces they are searching as they scrape flight and hotel information together. Insurance comparison sites will often update the prices they display on screen in a "live" way as they conduct a search.
These all provide a sense that "work" is being done even though what is actually happening behind the scenes of a website is fairly abstract to most people. Buell's research shows that customers like this kind of openness – something he calls "operational transparency". Consumers put a higher value on the results from websites that show what they are doing, than ones that remain opaque, regardless of whether the results are in fact better.
But this idea of "hard work" is a myth. These algorithms search thousands of sites in fractions of a second – no one is breaking a sweat over this work. And yet, if we are shown the apparent "effort" they put in, it can still affect the way we see the results they produce, much like watching a chef stood over a stove in the kitchen preparing our food. Buell calls this the "labour illusion".
Progress bars predate the operational transparency of search engines, but have some similarities.
"They are there because in the absence of progress bars people don't know when the service is going to be delivered," says Buell. What makes them frustrating is that they have the potential to fluctuate wildly. Progress bars that track uploads or downloads from the internet, the type that most of us are familiar with, often estimate the time remaining based on the average upload or download speed over the past few minutes. Should that speed change, then suddenly your estimate of a few minutes might jump up at a moment's notice.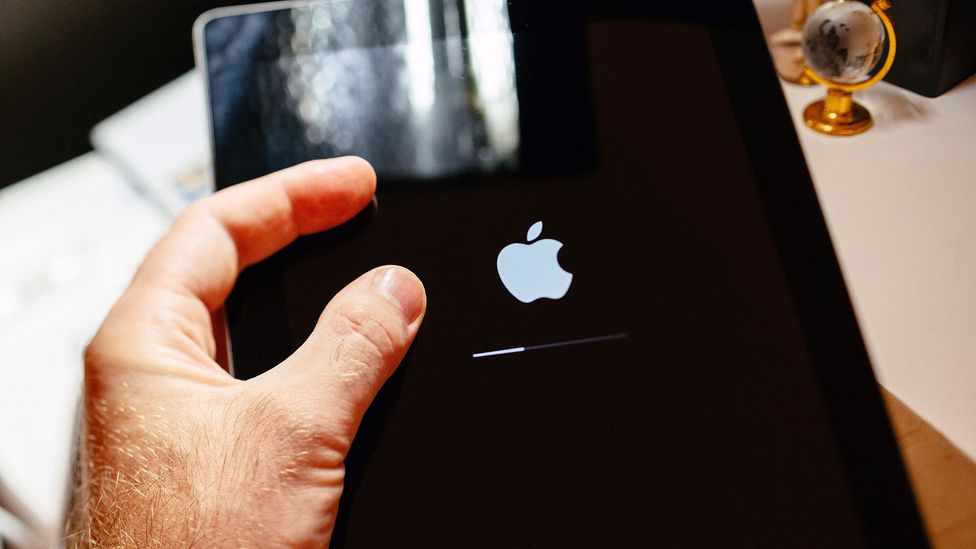 Progress bars were devised as a way of helping consumers judge how long loading times or downloads might take, but they are often inaccurate (Credit: Alamy)
Equally, installing software will vary from machine to machine depending on the available RAM – whereas a progress bar might estimate based on an average machine.
So what decisions went into the innovation of the progress bar? It's likely that accuracy was not at the forefront of designers' minds. "When I have talked to designers about this, what they are trying to do is create an experience rather than an accurate representation of time," says Jason Farman, author of Delayed Response: The Art of Waiting From the Ancient World to the Instant World.
Another frustration Farman identifies is when progress stalls at 99%. Do downloads stop at this figure more often than others? Probably not, he says, we just notice it more when it happens. "We don't pay attention to the middle piece of the download, 99% means you're done. It calls attention to itself. When you notice your time you pay attention in a different kind of way." And being aware of waiting is the most painful kind of dead time.
Services could take advantage of the labour illusion to, intentionally or otherwise, trick us into valuing their service more
This has led designers to think carefully about how to represent pauses. According to data presented at a conference in 2014, Facebook redesigned the loading animation in its app as a result of user behaviour. They noticed that their custom animation (three lines increasing in size from left to right that pulsed to represent progress) led users to associate a slow service with Facebook, compared to a universal spinning wheel, which users associated with their device or their internet being slow. Because the spinning wheel is ubiquitous, the theory is that we don't make specific associations with it. Here, the designers' prerogative was to redirect frustrations away from Facebook, rather than improve the transparency of what was going on.
In online video players, spinning wheels are a common way to represent buffering. Why do they all look the same? "It is an odd choice," says Farman. "Part of it is the complexity." Video players have little option but to hide the mechanics of the slow service – and buffering usually only occurs for a few seconds. However, these seconds can be very important. Five seconds of buffering is enough to cause 20% of viewers to quit. After 10 seconds, 50% will leave and after 20 seconds, it goes up to 70%.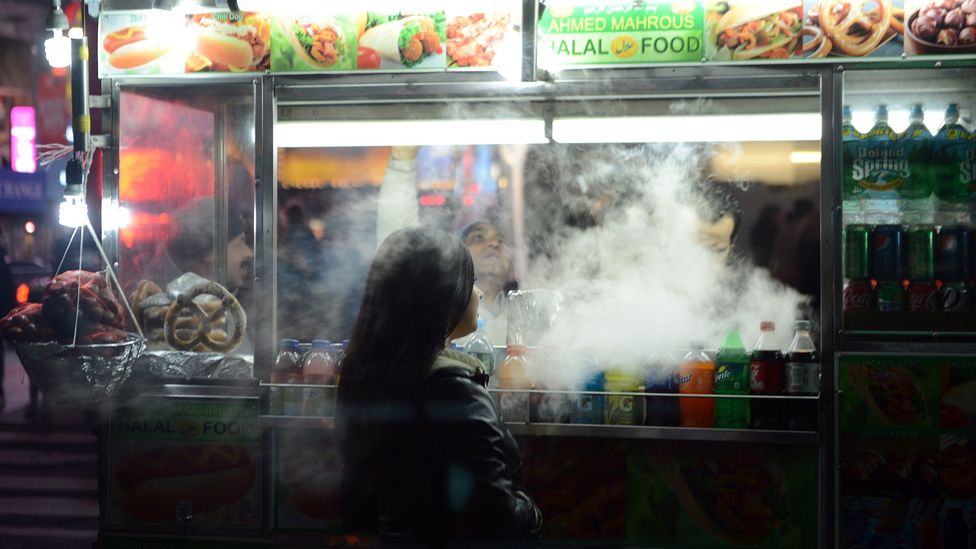 Food stalls are the most obvious example of the labour illusion at work, but websites can also take advantage of it to make users value their services more (Credit: Getty Images)
The other side to this coin is that services could take advantage of the labour illusion to, intentionally or otherwise, trick us into valuing their service more, like the diners watching the chef in action.
Complex searches, such as those done by travel sites, can take time. They have to continually update their results as currency exchange rates fluctuate, while hotels and airlines with out-of-date websites slow down results. Dynamic pricing – updating as demand goes up and down – further complicates matters. Without the resources available to Google, smaller sites' searches take a noticeable amount of time.
"Companies think about what they can do with that time," says Buell. "They can advertise to you and create another revenue stream." A website designer has a choice, then; do you want to create the illusion of value through operational transparency, or look for alternative sources of revenue, like adverts?
Buell's investigations into operational transparency online raises an interesting question: why do more sites not use this approach?
"There are a couple of reasons why it has not been adopted," says Buell. "You can't imagine Google is going to be slowing the service down and showing you the work: Google doesn't need to do that. They are constantly crawling the internet to show you results in fractions of a second."
The quality of the results also changes the effectiveness of operational transparency. "Showing behind the scenes is good if it leads to good results," says Buell. "But the opposite is [also] true."
For example, Buell created fake online dating sites and manipulated the quality of the profiles that users were matched to. Showing users how they were being matched – on age, height, hobbies, personalities, etc – before revealing attractive profiles led to higher satisfaction. But showing the working followed by unfavourable profiles led people to rate the service very poorly. Users were also less impressed with slow and poor results than fast and poor results. Perhaps the feeling that the site had to "work hard" to find those matches made people think that the quality of the profiles available was very low or that it should have produced better results following the "effort" it put in.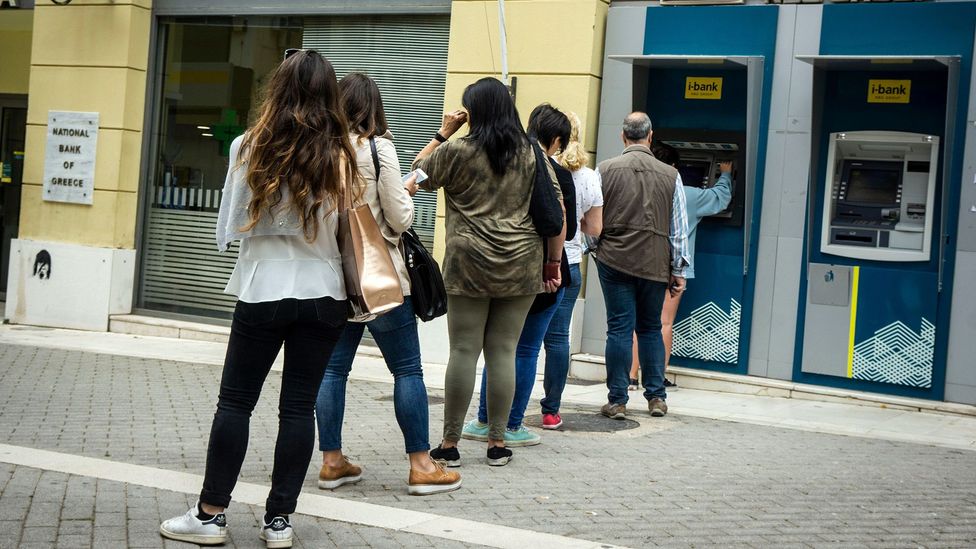 People value the services more when they can see work being done so some ATMs use animations while people wait for their cash (Credit: Alamy)

When this sort of manipulation is uncovered in the real world, it is unlikely to be received well, as the case of Samantha West reveals. Automated call centres seem to be ripe for this. In one example, the Apple telephone support dubbed in the sound of a human typing while it was processing the customers' answers to automated questions, perhaps offering reassurance that their responses were being logged and analysed, which is a form of audio labour illusion.

Samantha West was a type of "mechanical Turk" – a machine that masquerades as a fully automated robot, but is operated by a human. Her purpose was to allow operators for whom English was not their first language, and who might not have spoken clearly enough for some callers, to pose as an American woman. By selecting from predefined responses, they could just about hold a normal conversation. It all came undone, of course, when a caller went off script.

True robotic operators are perhaps not that far away. Google Duplex is a service that allows simple transactions, like booking a table at a restaurant, to be automated by a robot. All of this raises the question of whether we will value a convincing human-like operator over more transparently robotic services given what we know about the "labour illusion".

"Customers felt they were caught up in a deception," says Buell of the Premier Health Plans debacle. "They completely undermined their trust. Just as showing hidden work can be value, and engender trust, if you misuse it, it can drive customers away."

--

Join one million Future fans by liking us on Facebook, or follow us on Twitter or Instagram.

If you liked this story, sign up for the weekly bbc.com features newsletter, called "The Essential List". A handpicked selection of stories from BBC Future, Culture, Worklife, and Travel, delivered to your inbox every Friday.

;