Mountains around the world share something in common – they are home to wildlife that can only tolerate so much disturbance from human activity.
A
At daybreak, Ellie Parker regularly skins up the mountain with her father to get some ski runs in. In early May, they ran into some unexpected visitors. Cresting a ridge on Colorado's Aspen Highlands resort, Parker spotted six mountain goats dotted across the ski slope, calmly gazing at her. After a few moments, the herd meandered over to a red rocky cliff and scaled the boulders. Parker has been skiing here for 24 years, and she's never seen mountain goats in the middle of the ski resort.
Throughout lockdown, stories have been circulating of wildlife profiting from the hiatus in human activity. In Colorado, bears and coyotes were spotted wandering downtown streets. In the valley, local residents were warned to keep their pets leashed because there have been more reported sightings of mountain lions and black bears.
For activists and scientists concerned about the impact of the ski industry on wildlife, such sightings are bittersweet; as lockdowns ease, these wild animals will again be constrained by human activity.
There is a certain threshold of human activity that many species of wildlife can tolerate. Grooming ski runs has been shown to disturb lizard habitats in Australia. Capercaillie and black grouse in the Alps show elevated levels of stress near ski resorts and off-piste routes. But here in Colorado, there is an attitude to wilderness that might help solve a conservation problem in mountains thousands of miles away – in central Italy
An Apennine problem
A case in point comes not from Colorado but from a ski resort expansion in Italy's Apennine Mountains, on the doorstep of a critically endangered bear: the Marsican brown bear. The Central Apennines, which run nearly the length of the Italian peninsula, are home to the only 50-60 wild Marsican brown bears known today. Four planned ski resort development projects have been proposed within their habitat.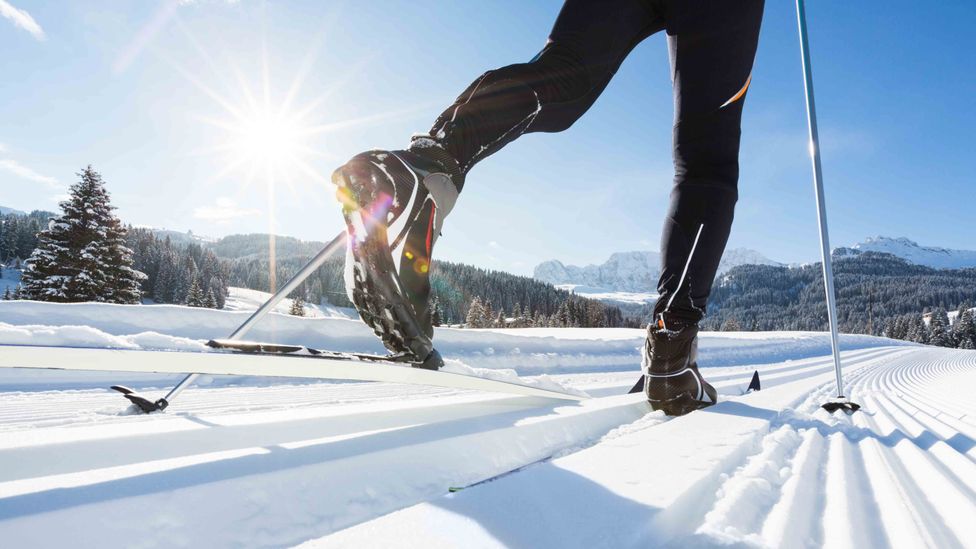 Many species of wildlife become stressed if they come into too much contact with mountain recreationalists (Credit: Getty Images)
One of them, the Ovindoli Monte Magnola ski resort in the Sirente Velino Regional Park of Abruzzo, intends to add seven new connected ski slopes. The project would fragment the special conservation zone for the bear, says Mario Cipollone, project manager for Salviamo l'Orso – a conservation association dedicated to protecting the Marsican brown bear.
They say "cherish the bear". On the other hand, they do whatever possible to boost the economy – Mario Cipollone
About a two-hour drive northwest of Monte Magnola, another project – the expansion of the Monte Terminillo ski resort – has been opposed by environmentalists for more than a decade. The project would link the existing resort at Terminillo with the slopes on Campo Stella and add new runs and lifts. Terminillo Mountain is "a very important stepping-stone for the bear" to reach its habitat in Gran Sasso National Park, Cipollone says. The expansion would cut through an area where scientists have spotted Marsican brown bears and other protected wildlife animals such as the Apennine wolf and the Ursini's viper.
You might also like:
Two years ago, the region of Lazio's Environmental Assessment Committee rejected a similar development on conservation grounds. Cipollone argues that the latest proposal for Terminillo expansion still lacks the changes needed to protect wildlife. "They say 'cherish the bear'. On the other hand, they do whatever possible to boost the economy," he says.
It looks set to be a long battle, with those in the tourism industry arguing sustainable expansion is possible. Stefano Colla, founder and manager of the region's tourist information portal, says sustainable development is a priority, and animal and plant species should be protected. "A peaceful coexistence between ski resorts and wild animals already exists in many Italian and foreign tourist locations and necessitates an existing human respect for habitat," he says.
Others, such as Max Rossberg, chairman of the European Wilderness Society, are sceptical of the idea of peaceful coexistence. "If you have ski resorts with traffic and snowmaking in the winter-time, you will disturb [bears'] hibernation phase," Rossberg says.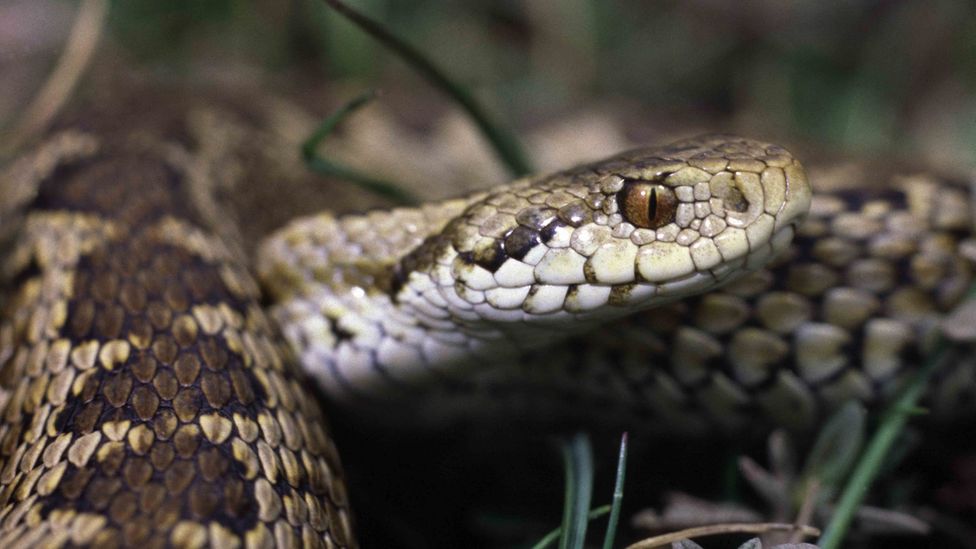 Ursini's viper, or the meadow viper, shares its mountain habitat with the Marsican brown bear (Credit: Alamy)
The root of the difficulty in protecting the Apennines wilderness is the absence of a culture of conservation, Cipollone says. He attributes this mentality to the post-war public campaigns to develop and modernise Italy after the destruction of bombing campaigns of World War Two. In Italy, although ski resorts and mountaineering were gaining popularity even before the war, the economic boom and technological developments accelerated mountain development as the skiing industry became very profitable.
An answer from the Rockies
The problem might seem intractable, but ski resorts back in Colorado, where other large mammals roam the mountains, could be a source of hope.
Colorado is home to the Canada lynx, which were reintroduced by the Colorado Division of Wildlife from 1999 to 2006. They have a shaky foothold in the US today, where they are classed as a threatened species.
The lynx's limited habitat intersects with many outdoor recreation sites in the state, including ski resorts. A four-year study by the Rocky Mountain Research Station, a research unit in the US Forest Service, tracked 18 adult lynx with GPS collars. The lynx appeared to tolerate dispersed activity, such as backcountry skiing, but were negatively impacted by dense ski resorts, according to Lucretia Olson, one of the project's lead scientists.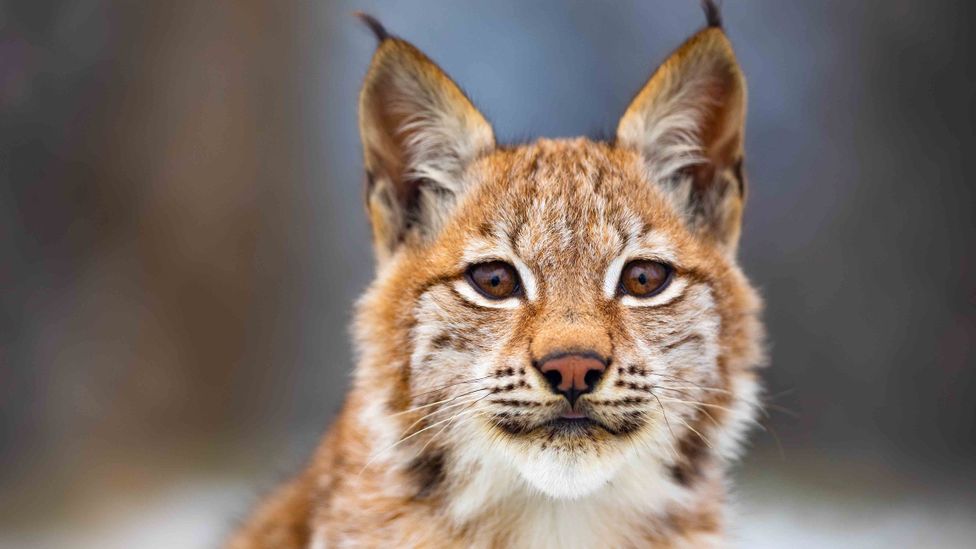 The lynx, like many mountain species, is only able to tolerate a certain level of intrusion from humans (Credit: Getty Images)
Like other species, lynx seem to have a "threshold" of human activity they can tolerate, she says. Currently, they are able to avoid ski areas, but if resorts continue to expand, there could be a problem. Lynx are restricted in habitat to above densely populated valleys and below the tree line. "The lynx habitat is very patchy in Colorado. So, they don't have so many options when they get displaced from somewhere," says Olson.
Although Colorado winter sports resorts face a similar challenge to those in the Italian Apennines in terms of sharing space with large mammals, there is a crucial difference in the way conservation is approached. Interestingly, it also comes down to post-World War Two attitudes to nature.
In the US, post-war urbanisation triggered worries about the disappearance of open spaces and sparked a new movement for land protection, according to Sarah Thomas and Sarah Reed, who wrote a paper on mid-20th Century attitudes to conservation and outdoor recreation in the US. "All of our understandings and beliefs about both conservation and outdoor recreation are cultural in origin," says Reed, an environmental scientist at Colorado State University.
John Squires, a wildlife biologist at Rocky Mountain Research Station, agrees. "There is an ethic of conservation. It's an American value to take care of wildlife," he says.
In the western US, for example, Squires has observed a willingness for citizens to protect wildlife and participate in science. Squires was the principal investigator in the USFS studies on lynx – research that relied on people voluntarily carrying GPS units. The study collected 2,000 unique recreation tracks from users, including snowshoers, backcountry skiers, snowmobilers and heli-skiers. "Before I started this study there was huge scepticism that anybody would help us," he says. "But people are interested. They want to recreate in a way that is sensible."
It's this participatory attitude that's the key to the region's success – but there's always room for improvement, notes Reed, who would like to see outdoor recreation users even more involved. "In a world without limits, I would really like to see the outdoor recreation community engaged in generating solutions for conservation," she says.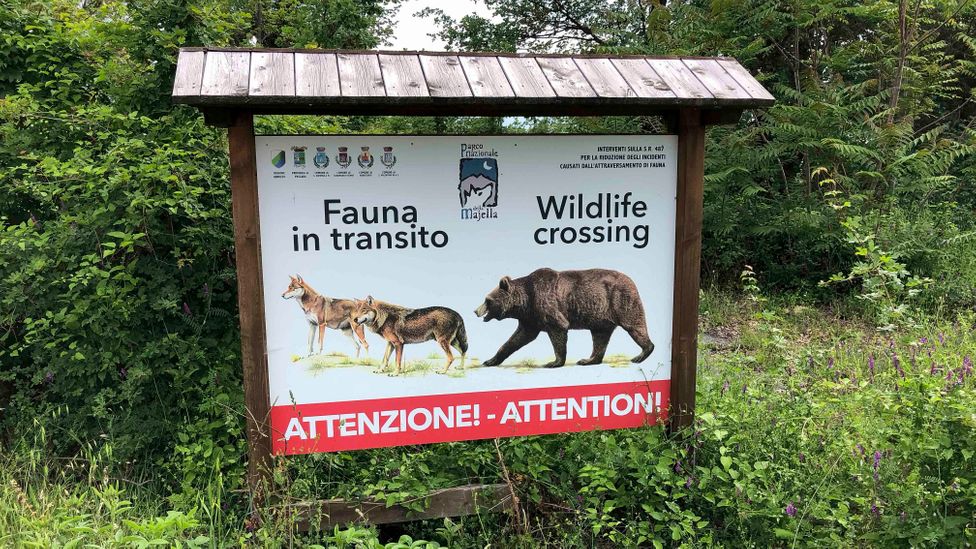 Conservation efforts in Italy have been hampered by the approach to wilderness adopted after World War Two (Credit: European Wilderness Society)
In Italy, this kind of collaboration between recreation users and environmentalists isn't so common. And it will require a slightly different tack, Cipollone says – in the Apennines, conservation must sit alongside credible plans for economic growth.
He proposes shifting the emphasis of tourism and development in the region, to focus less on outdoor sports and more on the region's rich historical and natural heritage, which has been relatively neglected. Unlike Tuscany or the Cinque Terre, for example, the central Apennines are not a popular cultural destination for tourists. But Cipollone thinks this could change. The region has several pre-Roman and Roman archaeological sites, such as the ruins of Alba Fucens. Conserving these crumbling villages could bring life and cultural tourism to the area, Cipollone hopes.
Instead of focusing on the ski industry, which looks increasingly fragile as the climate crisis worsens, the region could promote sustainable nature guiding and hiking. This would include regulating the number of visitors, establishing a better trail system, and teaching people about minimising their outdoor footprint. "People must be aware of the importance of wildlife, but not squeeze the resource and destroy it," says Cipollone.
In Colorado, too, there are questions about how long the current arrangement of shared spaces for outdoor activity and conservation will be sustainable, says Reed. With added pressures on vulnerable species from climate change, it could get harder to satisfy recreation objectives and ecosystem protection together. "We try to find all of the solutions in the same space," she says.
In the end, more radical steps may be necessary at the landscape level, with strategies to accommodate outdoor recreationists in some areas and saving others for wildlife to dominate, says Reed. "It's really going to require that everyone be willing to give something up."
--
The emissions from travel it took to report this story were 0kg CO2: the writer interviewed sources remotely. The digital emissions from this story are an estimated 1.2g to 3.6g CO2 per page view. Find out more about how we calculated this figure here.
--
Join one million Future fans by liking us on Facebook, or follow us on Twitter or Instagram.
If you liked this story, sign up for the weekly bbc.com features newsletter, called "The Essential List". A handpicked selection of stories from BBC Future, Culture, Worklife, and Travel, delivered to your inbox every Friday.