From searching for missing people to helping to catch criminals, there are growing numbers of people who are using their sleuthing skills while at home during the pandemic.
F
For almost half a century, Benedictine monks in Herefordshire dutifully logged the readings of a rain gauge on the grounds of Belmont Abbey, recording the quantity of rain that had fallen each month without fail. That is, until 1948, when measurements were suspended while the abbot waited for someone to repair a bullet hole in the gauge funnel.
How the bullet hole came to be there is still a mystery, but it's just one of the stories uncovered by a team of 16,000 volunteers who have been taking part in Rainfall Rescue, a project to digitise hand-written records of British weather. The documents, held by the Met Office, contain 3.5 million datapoints and stretch as far back as 1820.
Ed Hawkins, a climate scientist at the University of Reading, leads the project. "It launched at the end of March, we realised people would have a lot of spare time on their hands," he explains. "It was completed in 16 days. I was expecting 16 weeks, not 16 days… the volunteers absolutely blitzed it." He says the data will be used to improve future weather predictions and climate modelling.
With millions of people trapped at home during the pandemic, citizen science projects are seeing a boom in engagement. Rainfall Rescue uses a platform called Zooniverse, which hosts dozens of projects covering everything from artworks to zebra. While the projects generally have scientific aims, many allow people to also contribute some good to the world. 
You might also like:
• The hunt for the fish pirates that exploit the sea
• How the pandemic is changing children
• The new weapon in the fight against crime
Volunteers can scour satellite images for rural houses across Africa so they can be connected to the electricity grid, for example. Another – led by researchers at the University of Nottingham in the UK – is hunting for signs of modern slavery in the shape of brick kilns in South Asia (although the project has faced some criticism for being an over-simplified way of looking at modern slavery).
Others are trying to track the spread of invasive species in the ocean from underwater photographs, or identify earthquakes and tremors by speeding up the seismic signals so they become audible and can be classified by sharp-eared volunteers. "You could type in data on old documents, count penguins, go to the Serengeti and look at track camera images – it's an incredible array," says Hawkins. "Whatever you're interested in there's something for you."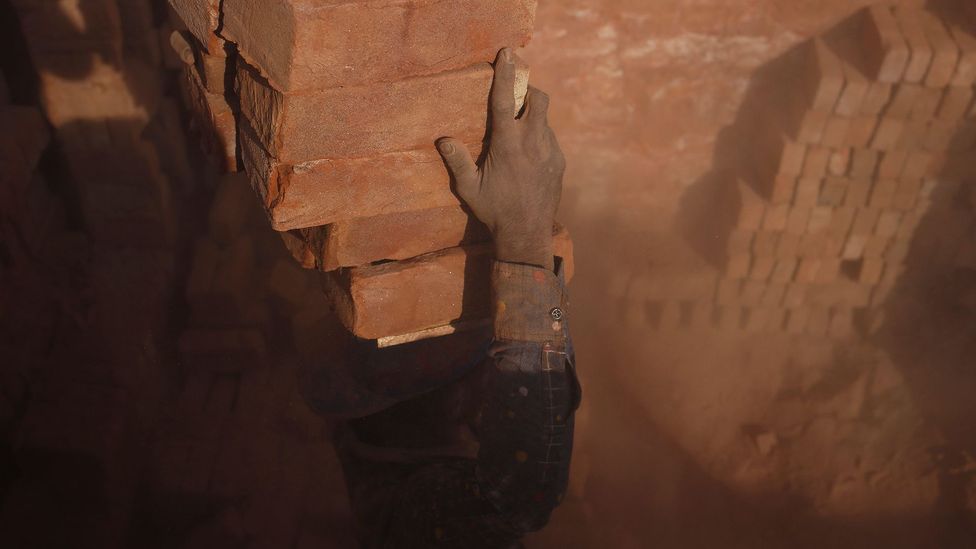 Some brick factories in India and other parts of South Asia use forced labour, so you can help identify sites where this might be happening (Credit: Alamy)
For those looking to make a difference in the midst of the pandemic, projects like these are offering ways for people to fight injustice, track down criminals and generally make the world a better place without needing to step outside your front door.
Sofa search parties
"Since the pandemic we've seen an uptick in joins," says Adrian Korn, director of Trace Labs. The Canadian non-profit organises competitive events in which teams of hackers gather as much information they can to solve missing persons cases.
Those involved form part of what is known as the open-source intelligence (OSINT) community. An event in April saw 550 participants poring over the details of 15 cases, generating 8,000 new leads.
One participant pored over hours of YouTube footage to discover a clip of the missing person getting into a car
"We have a few very key rules: no illegal hacking techniques whatsoever, and everything has to be publicly available information," says Korn. New information is passed to law enforcement officials.
At a Trace Labs event in Toronto in 2019, one participant pored over hours of YouTube footage to discover a clip of the missing person getting into a car that had not been spotted by investigators. The police were able to run the licence plates of this vehicle, leading them to an address where the missing individual was found living.
Between events, Trace Labs maintains a forum in which more than 7,000 volunteers share ideas, skills, and work continuously to generate new leads in missing persons cases. "Our community is very open," says Korn, noting that anyone can join the forum and get involved.
Hidden figures
In the US, the Science History Institute in Philadelphia is seeking help from the public with another kind of "missing person". They are asking people to put names to the faces of female scientists who appear, uncredited, alongside their male colleagues in historical photographs. The project draws significance from the fact that women's contributions to science are often excluded from history books. "If you look at images of science, it's obvious women have been doing science in a variety of ways for a long time," says Rebecca Ortenberg, social media editor at the Science History Institute. By identifying the women in the images, she says, we can correct this historical record.
Although not always successful, online sleuths can play an important role in helping to track down missing persons (Credit: Alamy)
Also rewriting the history books is Jess Wade, an editor at the most famous crowdsourced project in the world, Wikipedia. The materials scientist has added biographies for over 1,000 female scientists to the online encyclopaedia. "The barrier to editing Wikipedia is so low: hit 'edit', choose a username, and off you go," says Wade. "The idea that you write something and it's read by hundreds of thousands of people is staggering."
Women account for less than one in five biographies on the site. Those who want to help redress the balance can find suitable candidates through the Women in Red WikiProject (the name is a reference the colour of links in Wikipedia that have no page at the other end). If the idea of writing a whole entry is daunting, you can proofread pages, repair internal links, or translate articles from English into another language.
Sleuthing
Those willing to confront a more challenging task, however, can help law enforcement by becoming volunteer detectives. Launched in 2017, Europol's Stop Child Abuse – Trace An Object project, crowdsources the identity of objects, items of clothing and locations in images taken from child pornography.
For around a year Carlos Gonzales has been part of this community who pore over the images to share their ideas, suggestions and discoveries. "I thought, I am enthusiastic with Google Earth, I have attention to detail, I like research, I have an engineering background – why don't I give it a go?" says Gonzales, who uses a pseudonym due the sensitive nature of this work.
They used the shadow cast by the tree to calculate the angle of the Sun
Often, there is very little to go on. The images usually consist of a single still that has been edited to remove any offensive content or identifiable individuals. One photograph, listed as likely originating from "a Russian-speaking country", showed a glimpse of a brick building and a scrubby tree through the window of a van.
The online detectives set to work. They studied images of Soviet-era industrial buildings until they deduced that the one in the photo was probably a kotelnaya, or district boiler house. Next, they used the shadow cast by the tree to calculate the angle of the Sun, arriving at a figure of 57°. That excluded Saint Petersburg, where the sun never climbs above 54°, and the next city to search was Moscow.
Trawling Russian-language search engine Yandex for Moscow boiler houses soon returned a likely match to the one in the photo. Using satellite images and local photos, the group pinpointed the origin of the photo to a small unpaved path behind a row of garages in the Severny District in the north of Moscow.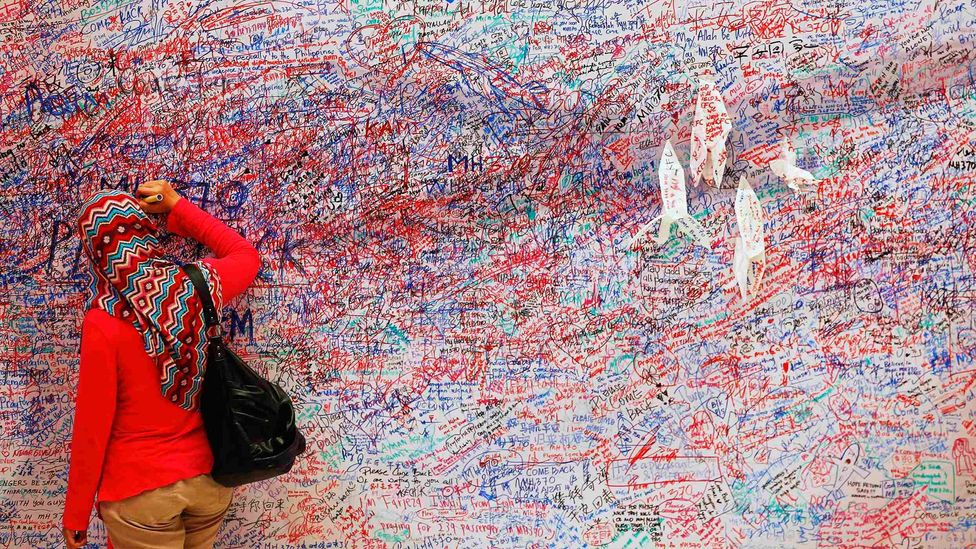 With everyone contributing their own small effort to a crowdsourced project, it is possible to sift through large amounts of information relatively quickly (Credit: Alamy)
Gonzales has written about the process on the investigative journalism website Bellingcat, so that others can learn how to take part. But he warns it can be difficult. "When I am working, I look at it from a technical perspective, looking at pixels, hints, clues, I try not to think about the subject," he says. "Sometimes I encounter details, for example a shadow, and you know two children were involved. It's really sad, so I try to just focus on information."
Credit where it's due
In the past, online detectives have made a tangible contribution to major disasters. In 2014, many took part in the search for the missing Malaysian Airlines flight MH370 after it vanished en route to Beijing, China, after taking off from Kuala Lumpur in Malaysia. Volunteers trawled through more than a million square kilometres of satellite images as part of the Tomnod project to look for signs of wreckage or oil on the ocean.
Other Tomnod projects, which used images taken by satellites belonging to space firm Maxar, included assessing damage after the 2015 earthquake in Nepal. Although the project has now been wound up, Maxar has launched a new platform that combines the collective intelligence of crowdsourcing with artificial intelligence.
What links all of these projects, however, is that they rely on the goodwill of strangers to work toward a common goal. But while poring over murky photographs or trawling through scientific data can require a lot of patience and concentration, the rewards can be intangible and distant. In many cases, people are taking part knowing their efforts may go unrecognised.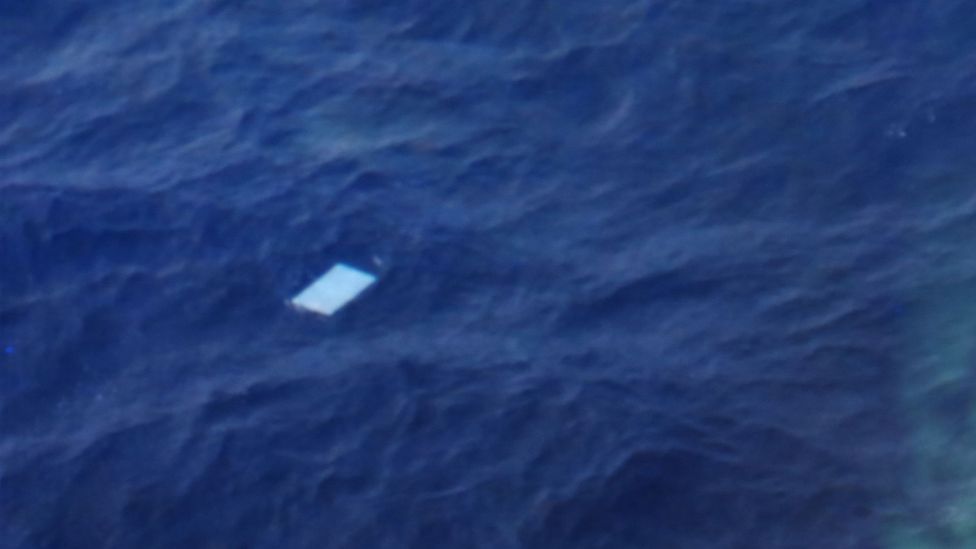 The search for the remains of the missing Malaysian airlines flight MH370 saw volunteers scour millions of photographs for signs of debris (Credit: Pool Still)
Trace Labs, for example, operates a strict "zero touch" policy, where contacting the missing person or their family members is expressly forbidden. "This really ensures we don't interfere with law enforcement investigations, or tip someone off, or stir up mixed emotions," says Korn, although he admits "it can be a bit disheartening not to see case to its conclusion".  
The rainfall data logged by Hawkins' volunteers will be accessible to all, but crediting their role in the scientific record has proven trickier. "In the paper we've written, they have been acknowledged in the abstract," says Hawkins. "I did actually want to include the number of volunteers as an author, but we weren't allowed to by the journal."
And is relying on anonymous volunteers to identify uncredited women in science photos simply repeating the mistake? "That is a fabulous question, it's certainly important in archival research to acknowledge people who are doing that volunteer work," says Ortenberg. "I will admit that is something we are still figuring out."
But for an idle mind, monitoring climate change, fighting crime, or solving the mystery of the bullet-ridden rain gauge at Belmont Abbey, would be time well spent.
--
Join one million Future fans by liking us on Facebook, or follow us on Twitter or Instagram.
If you liked this story, sign up for the weekly bbc.com features newsletter, called "The Essential List". A handpicked selection of stories from BBC Future, Culture, Worklife, and Travel, delivered to your inbox every Friday.