The combination of enthusiastic amateurs, repair cafes and new laws could help tackle the world's growing mountains of broken electronics.
"Hmm," sighs Bruno Mottis, squinting through his brown tortoiseshell glasses. "Did you spill water on it? Or put more than a kilogram of weight on top? The wiring inside appears to have been fried or disconnected somehow."
Mottis, a volunteer repairman, then flips over the set of red kitchen scales emblazoned with the phrase "Keep calm and make jam" and inspects the circuit board with a handheld voltage detector under a bright lamp at his side.
"It could have got wet when I was cleaning it," replies Imene, a Parisian who is attending a repair workshop at the town hall of the Ninth Arrondissement. "I hope it's repairable, so I don't have to buy another. If I do, there will eventually be another problem and I'll have to buy another. It's a vicious circle."
The French capital hosts a dozen of these so-called "repair cafes" – free, monthly initiatives that allow local residents to fix household objects and electronics with the help and advice of enthusiastic volunteers. Pioneered by journalist Martine Postma in Amsterdam in 2009, hundreds of similar workshops take place across Europe.
Nearly two-thirds of Europeans would rather repair their products than buy new ones
"We're a society of waste and overconsumption," says Emmanuel Vallée, organiser of the Repair Café Paris, which typically sees around 25 people attending per event, including some online, since it launched in May 2019. "We throw things away that we don't need to."
Martine Postma pioneered repair cafes in the Netherlands, and sessions modelled on her concept have sprung up across Europe (Credit: Getty Images)
For Vallée and repairers like him, there's a lot of work to be done. The world produced nearly 45 million tonnes of e-waste in 2016 as consumers and businesses threw out their old smartphones, computers and household appliances – material worth an estimated $62.5bn (£45.6bn). Only 20% was properly recycled. In Europe, where the problem is particularly acute, researchers estimate only 12% to 15% of mobile phones are properly recycled – despite around 90% of the population owning one.
E-waste, which is often shipped illegally from the West to sprawling, toxic dumpsites in countries like the Philippines, Ghana, Nigeria and China, is expected to grow to more than 52 million tonnes by the end of 2021, and to double by 2050 – making it the fastest growing type of domestic waste in the world. The environmental impact ranges from huge carbon emissions to pollution of water sources and food supply chains.
We want to limit consumption of the world's natural resources – Véronique Riotton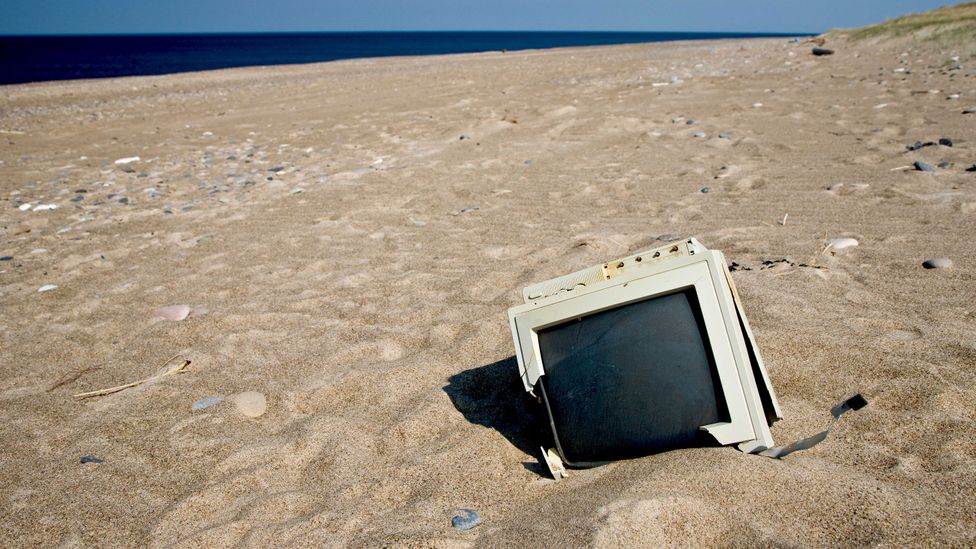 Electronic waste is the fastest growing type of domestic waste in the world, predicted to double by 2050 (Credit: Alamy)
Those rules came into force in January and require manufacturers to display ratings – similar to the energy ratings system already widely in place – that are calculated using five measures: ease of repairability, price of spare parts, availability of spare parts, availability of repair documentation and a final measure that will vary depending on the type of device. After the first year,a fine of up €15,000 (£13,300/$18,200) will be given to producers, distributors and sellers who don't comply. The bill also includes a "durability" index from 2024 that will have new criteria such as product reliability and robustness.
"We want to limit consumption of the world's natural resources," says Véronique Riotton, the French MP who was the legislation's rapporteur. "Everyone is concerned. The aim is to improve the market for repairability and I hope that this index will make consumers more aware of this ecological crisis."
The ratings scheme has been heralded as the first of its kind in the world, laying the groundwork for other countries to follow. It's hoped the French system will start a race between companies to improve repairability. Campaigners believe the measures will allow more individuals as well as third parties such as repair shops to carry out the work – something that might lead to greater uptake.
This is the first national label of its kind. It shows that the issue of repair has become increasingly important – Jean-Pierre Schweitzer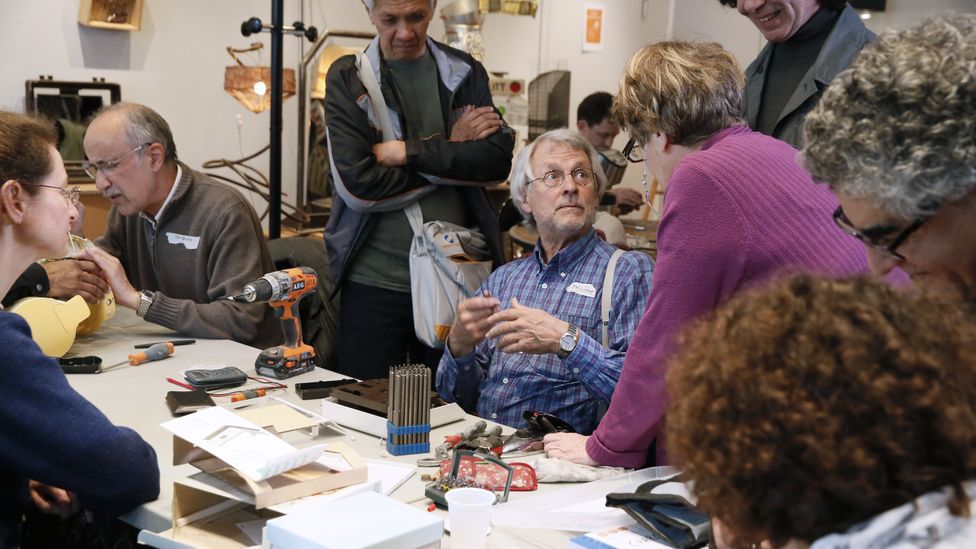 Repair cafes, like this one in Paris in 2014, offer individuals a chance to learn to fix their own broken devices and appliances (Credit: Getty Images)
However, campaigners say one serious flaw with France's repairability index is the fact that it is manufacturers who will rate themselves – not an independent body. 
"There's obviously the risk of partiality if manufacturers self-declare the score," says Jean-Pierre Schweitzer, policy officer for products and circular economy at the EEB. "But this is the first national label of its kind. It shows that the issue of repair has become increasingly important. We don't have to be luddites – it's about reimagining how we use technology."
According to Schweitzer, a number of recent policy advances reflect support for what has been dubbed the "right to repair" for consumers. In December 2019, the EU adopted its first ecodesign requirements for white goods such as fridges, washing machines, lighting and displays. That was soon followed by the EU's Green Deal and new Circular Economy Action Plan with explicit commitment to exploring the "right to repair". Since then, the European Commission launched consultation processes looking at broader sets of products such as textiles, furniture and batteries. Most recently in November the European Parliament adopted a report in favour of establishing stronger "right to repair" rules.
Schemes at the national level are also progressing. In Austria, the government halved the VAT on certain repairs to 10% and a number of states introduced a voucher system for up to €100 (£90/$120) to fund repairs. In Hungary, the government extended the warranty period for certain appliances up to three years. Further afield, Australia has launched a report into the "right to repair", with the findings due in February. Some US states have had repair rights in place for a decade, though mostly focusing on vehicles.
These developments will require significant changes in how goods manufacturers currently operate and the products that they produce, says Chloe Mikolajczak of the Right to Repair campaign, a coalition of 40 organisations in 15 European countries. Many wireless earbuds, she says, can't be disassembled or repaired at all – once the batteries die they must be disposed of. Smartphones are becoming even more complex with multiple cameras, making them more difficult to repair. 
Software updates are part of this repairability, adds Mikolajczak, and manufacturers will need to maintain older devices. That hasn't always been the case. Speaker manufacturer Sonos was criticised in 2019 for a software feature that rendered older devices unusable. Apple stoked controversy for intentionally reducing the computing capacity of older iPhones after in a practice known as "planned obsolescence".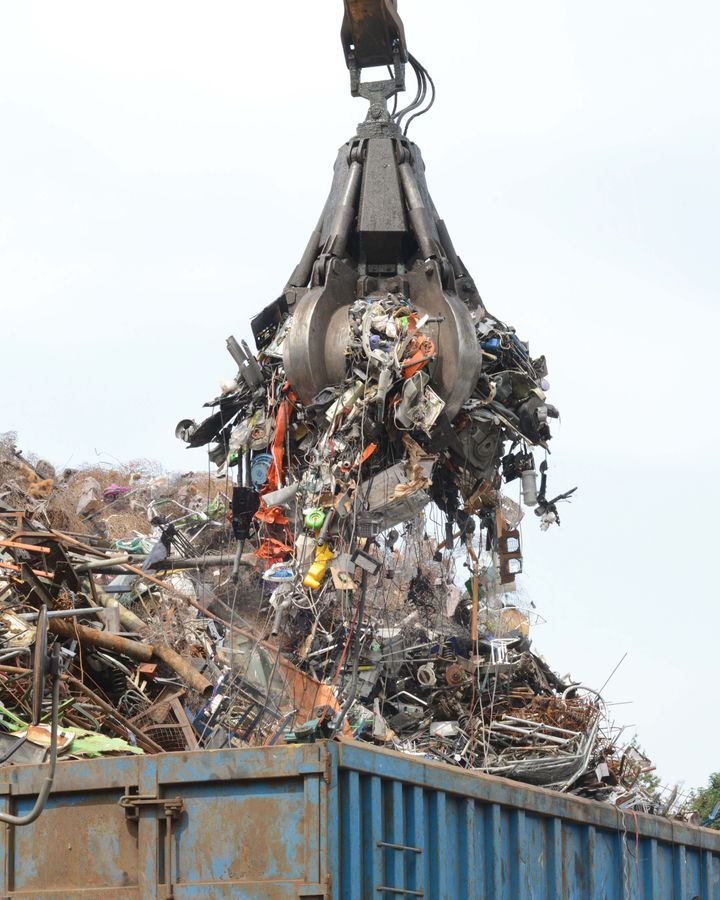 Much of the electronic waste from rich countries is exported to poorer countries, where it causes health and environmental problems (Credit: Alamy)
DigitalEurope, a digital technology industry body that represents companies including Amazon, Apple and Google, declined to comment when contacted by BBC Future Planet. But a spokesperson referred to DigitalEurope's position paper, which states that its "members have long led the way with environmental progress" and that it "stresses the need to ensure balanced requirements" for the right to repair.
The paper calls for any right of repair rules to be "proportionate, feasible, cost-effective, and respect business confidentiality" and argues that "manufacturers should continue to choose professional service replaceability through a network of certified technical partners", who, it says, are preferable to third-party repairers for quality, business, safety and environmental reasons.
"We don't believe these arguments stand up," says Mikolajczak. "There's no reason to think third-party repairs would result in injury. And if competing companies really wanted to look inside competitors' devices, they wouldn't need a third-party repairer to do this. Those restrictions simply make it more difficult and more expensive for consumers to repair devices."
For those in the grassroots cafes of Paris, however, the reality of repairs is another world entirely. Lively chatter, the scent of fresh pastries and the clank of tools fill the room, with around a dozen of the repair stations occupied by participants.
"They told me this couldn't be fixed," says Caroline, a local resident, waving a form from a manufacturer stating that her 20-year-old sewing machine is irreparable. "But we've identified the problem in a matter of minutes. Things work best when we take matters into our own hands."
--
The emissions from travel it took to report this story were an estimated 0.17kg CO2, travelling by metro. The digital emissions from this story are an estimated 1.2g to 3.6g CO2 per page view. Find out more about how we calculated this figure here.
--
Join one million Future fans by liking us on Facebook, or follow us on Twitter or Instagram.
If you liked this story, sign up for the weekly bbc.com features newsletter, called "The Essential List". A handpicked selection of stories from BBC Future, Culture, Worklife, and Travel, delivered to your inbox every Friday.