Myths about prodigious sporting talents might mean that we overlook less obvious athletes. If we could only avoid our biases, we might be able to spot the next big star.
W
When Lamont Marcell Jacobs claimed gold in the Men's 100m on 1 August he caught many by surprise. The Italian was an outsider, an underdog in the eyes of bookmakers, pundits and fans.
Jacobs held off runners from nations with a much greater history of producing sprinters. The 26-year-old also did it in his second-choice sport. While he competed as a sprinter as a teenager, he discovered long-jump in his late teens and only switched to the 100m as an adult in 2018. He is also not a sprinter with a particular record for fast times – he recorded his first sub-10-second race only earlier this year.
His story sounds remarkable; an athlete who found their niche later in their career from a country with not much of a pedigree of sprinting success, who blew the competition away. But Jacobs's achievement shows some of the things that we regularly get wrong about sporting talent. There are reasons that we overrate favourites and underrate underdogs. If we knew how to look, could we find more like Jacobs out there?
We might put too much weight on athletic success at the youth level, thanks to some famous, but perhaps misleading, research from 40 years ago. After noticing a pattern in the birth months of players in the National Hockey League and two junior feeder leagues in the mid-80s, Angus Thompson, then at the University of Alberta, and Roger Barnsley, then at Saint Mary's University Canada, conducted a study that would inspire years of subsequent research.
The pair took a sample of more than 7,000 players, from under eights to 20-year-olds, from one of Canada's junior ice hockey leagues. Those born at the start of the hockey season, between January and June, were more likely to play for the top-tier teams than those born between July and December. In fact, almost 40% of top-tier teams' players were born in the first three months of the season, compared to about 5% in the last three months. To play for one of the top teams, it appeared it made a big difference to be a few months older, taller, faster and stronger than your peers. This is called the relative age effect.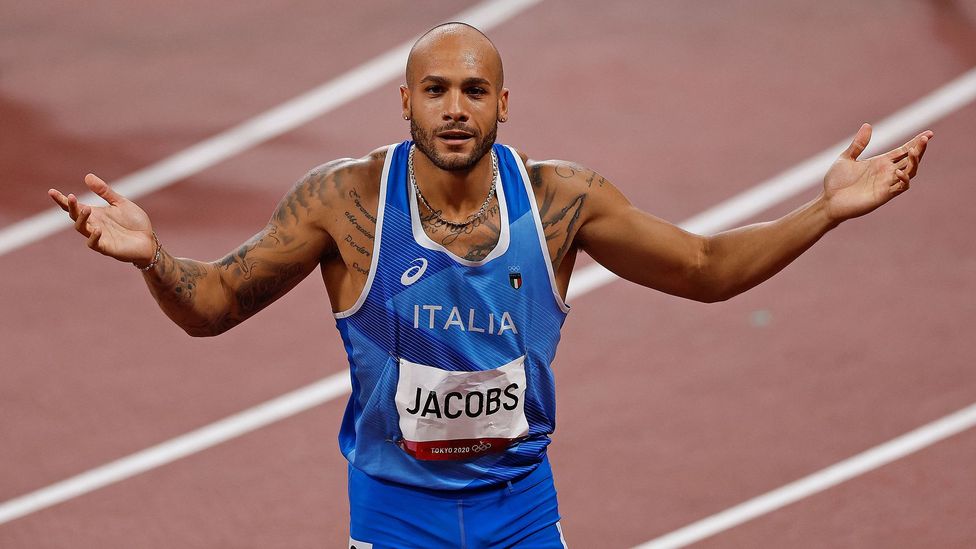 Italy's Lamont Marcell Jacobs only switched to the 100m in 2018 (Credit: Getty Images/Odd Andersen/AFP)
If a youngest-in-their-year Exeter City player made it through the youth system, they were four times more likely to be offered a professional contract than their older peers
What Thompson and Barnsley failed to do was to track what their junior hockey players did next. It is not surprising that both the professional and junior leagues had similar ratios of younger and older players. The junior leagues feed into the professional league. Any age-related biases in the former will have an effect on the latter. If older-in-their-year players were much better than their younger peers, you would expect the professional league to be even more exaggerated. But it wasn't.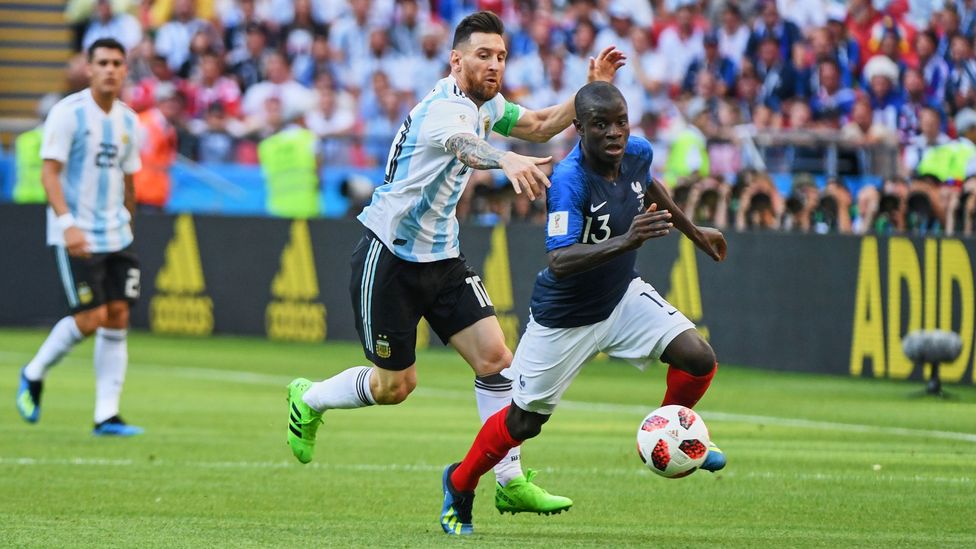 At the start of his career, N'Golo Kante was overlooked as an elite talent (Credit: Getty Images/Ulrik Pedersen)
In fact, a study published in 2020 looking at 12 seasons of youth footballers from the Exeter City Football Club academy found that if a youngest-in-their-year player made it through the youth system, they were four times more likely to be offered a professional contract than their older peers. Those younger players who stuck around had a better chance of making it.
Athletes who physically mature earlier stand out to coaches for obvious reasons; they're taller, faster and stronger than their peers. And coaches really are drawn to players who stand out physically. In the book Soccernomics, the authors say that scouts are more likely to recommend blonde players, as the slightly less common hair colour helps them to stand out on the pitch.
But in the long run, this focus on the biggest players could be misguided. At the University of Exeter, Craig Williams, a professor of paediatric physiology, has noticed that younger players might stand a better chance of making it in the long run.
Smaller players have to rely on other skills to compete, and so their control and footwork might improve, they might also develop strategies and tactics that exploit their opponents' weaknesses – Craig Williams
"Because they don't have the advantage of power, smaller players have to rely on other skills to compete, and so their control and footwork might improve, they might also develop strategies and tactics that exploit their opponents' weaknesses," says Williams. Then, when they mature and catch up with their older peers physically, they are in a better position to turn pro.
Late bloomers like Jacobs are not uncommon in sports. At the age of 21, when some of his peers might have already played for their national team, footballer N'Golo Kante made his professional debut in the third tier of the French football pyramid. By the time he made his full international debut at 25 (he wasn't selected for any of the youth French sides) the midfielder had never won a major honour. By the age of 30, he had won the World Cup, Premier League, Champions League, Europa League, FA Cup and numerous personal accolades, and is generally considered one of the best in the world in his position.
Kante's coach in junior football said he was overlooked by the bigger teams because he was a "little guy" and "not spectacular".
Perhaps our biases for young athletes who stand out mean that we overlook other talents. There's evidence that being a top youth prospect doesn't guarantee adult success.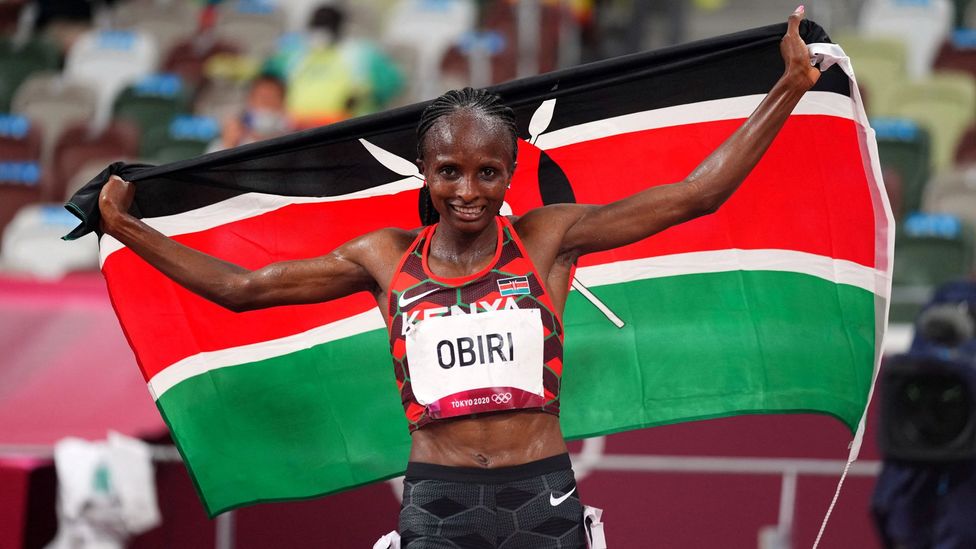 Kenya's success in long-distance running is a regular feature of the Olympic Games (Credit: Getty Images/Aleksandra Szmigiel)
Among top cyclists, only 29% of elite athletes had participated in junior World Championships at all. Of the athletes at the 2004 Olympic Games in Athens, only 44% made their international competition debut at junior level. The majority made their first international appearance at on average 22 years old, and there was no indication that starting any earlier would have given them a better chance.
Not all sports appear to be suited to late bloomers, though. The average age that an Olympian begins discipline-specific training is 11.5 years old. For swimming and hockey, it is 8.1 and 8.9 years old respectively. But late bloomers might fare better in rowing (15.4), shooting (15.3) and athletics (14).
Those athletes, like Jacobs, whose success in their main sport comes later are more likely to have trained in multiple sports. Concentrating on only one sport, and even being successful at it, has no relationship with the probability of success later, but having cross-over skills in multiple sports might allow athletes to transfer to another disciple once they mature.
Even in adult elite sport, being the favourite can produce some strange behaviours. Tennis favourites are more likely to quit early if they start a match poorly, finds Hengchen Dai, a researcher at the Anderson School of Management at the University of California Los Angeles who specialises in behavioural decision making.
You might also like:
Her theory is that top performers who set high performance expectations of themselves benefit from fresh starts. "A psychological reset can help them positively respond," she says. "If people have a learning mindset, mistakes can be turned into a learning point. Those high-expectation individuals can transition to this positive mindset more easily." Some shock upsets might come from favourites throwing in the towel.

Even if Jacobs was well set for success with his transferable skills, outsider mindset and all-round athletic prowess, there's still something unusual about an Italian winning the 100m. Why do we associate, for example, Jamaica with having the world's fastest sprinters, and Ethiopia and Kenya with long-distance runners? What makes those nations favourites in those sports?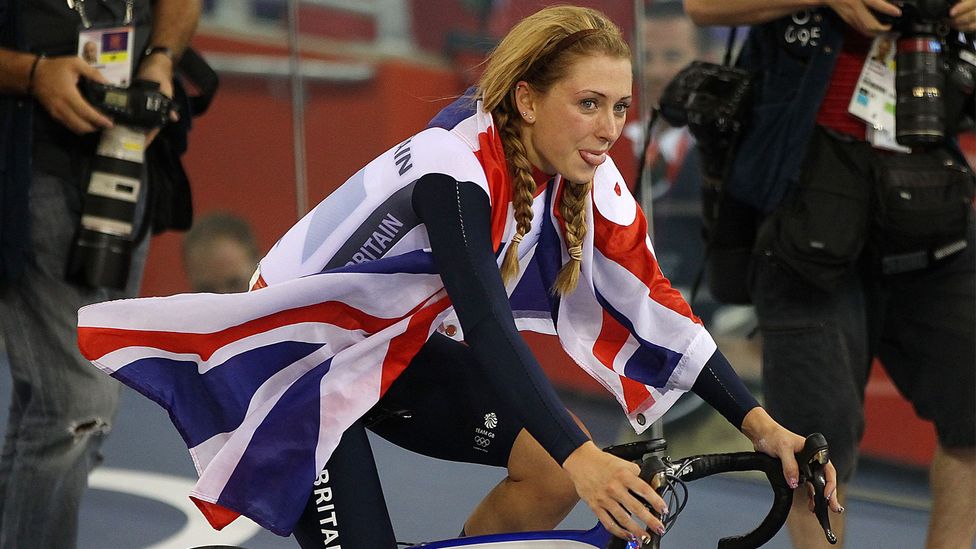 Team GB's dominance in indoor cycling helps to push them up the medal table (Credit: Getty Images/Ian MacNicol)
Certain nations' dominance in specific disciplines might be to do with how the Olympic medal table is ranked, says Johan Rewilak, a sports economist at Aston University. Being specialists can help you to jump up the table.
There are 12 gold medals on offer in men's and women's indoor cycling events, for example. Doubling down on cycling was the strategy that Team GB pursued following the construction of the Manchester velodrome for the 2002 Commonwealth Games, says Rewilak. Cycling, with investments worth £25m ($34.7m), is the second-best-funded British sport at the Tokyo Games behind rowing (there are 14 gold medals on offer in rowing). One-third of Team GB's gold medals at the 2016 Games came in either cycling or rowing, and 41% came in those two sports in 2012.
Spain get the most medals in a variety of disciplines and sports, so you could say they are the true Olympians – Johan Rewilak
Rewilak says in some as-yet-unpublished research that changing how we think about the medals table throws up some surprising results. If you were to consider cycling, rowing, athletics and so on as one sport, the table might reflect those countries that are the all-round best performers. "Spain get the most medals in a variety of disciplines and sports, so you could say they are the true Olympians," says Rewilak. Great Britain would drop right down.
While some research has found that the more money a nation invests in a sport, the more total medals they win, the relationship between money and success appears to be a little more complicated. It might be the case that countries spend more money in preparation for being the host nation. Olympic Games host nations between 1988 and 2016 enjoyed a 2% boost in their share of medals and finalists, compared to times they competed abroad (though the effect has been decreasing over time). In fact, the benefits of being a host nation were 10 times greater before World War Two than between 1988 and 2016.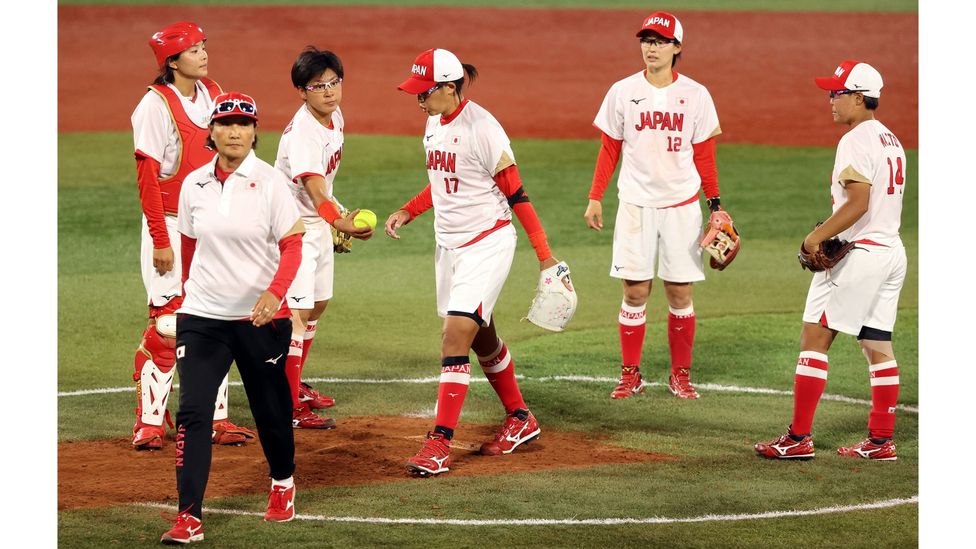 Softball, a sport in which Japan excels, was reintroduced for the Tokyo Games (Credit: Getty Images/Yuichi Masuda)
There are several benefits to being the host; local knowledge of tracks and race routes (or the opportunity to train on them in advance), being accustomed to the climate, the buzz of a home crowd, and the fact a host nation can lobby to have their favourite sports included. While baseball and softball have featured at the Olympics before, it's no surprise Japan wanted it back.
Of course, this year the home advantage a cheering crowd brings might have been diminished because of the empty stadia in Japan. Although athletes will have become accustomed to performing with no crowds, it might make a difference to the results.
In a study of professional football matches played behind closed doors in the UK, the lack of a home crowd didn't seem to have a large effect on who scored or how many goals they scored, but it did reduce the number of yellow cards the referees showed the away team. Perhaps the presence of a home crowd puts more pressure on the referee to show an away player a yellow, but not a home player, and without that pressure the referee is less easily influenced.
While home advantage can help nations to outperform expectations, this Games might be a bit of an anomaly for Japan given the circumstances. But don't be too surprised to see one or two more underdog stories in this Olympics. Late bloomers are more common than you might think.
William Park is a senior journalist for BBC Future and tweets at @williamhpark
--
Join one million Future fans by liking us on Facebook, or follow us on Twitter or Instagram.
If you liked this story, sign up for the weekly bbc.com features newsletter, called "The Essential List". A handpicked selection of stories from BBC Future, Culture, Worklife, and Travel, delivered to your inbox every Friday.