Some of the world's biggest investors have been linked to deforestation of crucial habitats like the Amazon Rainforest. Can they use their financial might to stop deforestation in its tracks?
W
When you think of your retirement savings, your bank, or your investments, it's unlikely that you associate these with trees being chopped down in lush tropical rainforests. And yet, well-known banks, asset managers and other financial institutions either own shares in or provide credit to companies that have links to deforestation.
This reliance on finance to deforest crucial habitats begs the question: how can financial institutions turn the tables and help protect the world's forests?
Between 2001 and 2015, almost a third of the world's deforestation was due to commodity production – including cattle, soy, palm oil and paper. In Brazil, where deforestation has reached a 12-year high, the chief reason is beef. Two-thirds of cleared land in the Amazon and the Cerrado savannah have been converted to cattle pasture, the authors of one study conclude. As well as driving huge biodiversity loss, this makes the Brazilian cattle sector responsible for one-fifth of all emissions from commodity-driven deforestation across the entire tropics.
Deforestation could not happen on this scale without vast financial investment. Loans totalling $249bn (£176bn) were extended to companies linked to deforestation between 2013 and April 2020, while equity investments in such companies amounted to $37bn (£26bn) as of April 2020, according to the database Forests and Finance, a database developed by an international coalition of research groups and civil society organisations.
Meanwhile, three of the world's largest asset managers, BlackRock, Vanguard and State Street, had $12.1bn (£8.6bn) invested in producers and traders whose activities are claimed to be directly driving deforestation, according to one analysis by the environmental campaign group Friends of the Earth in September 2020.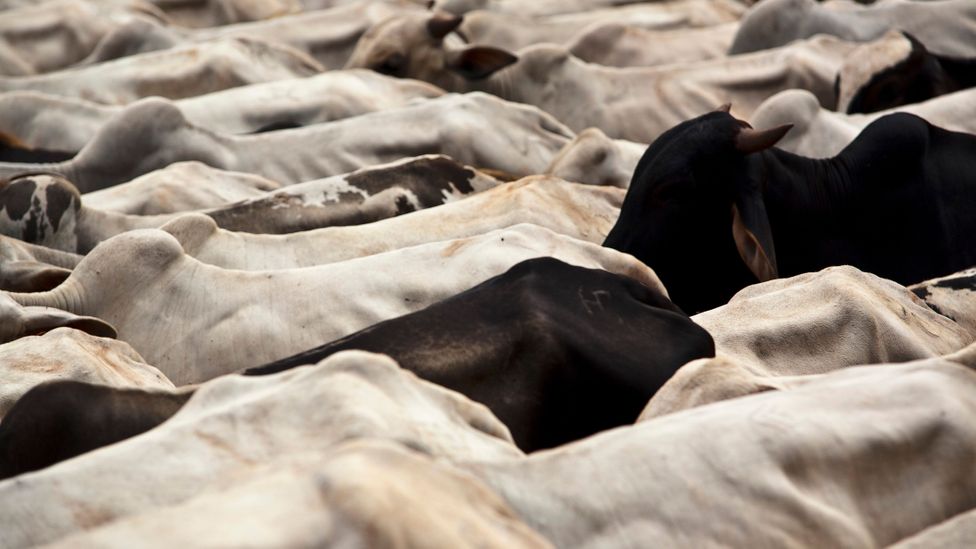 Land clearance for cattle ranching is one of the major contributors to deforestation in the Amazon (Credit: Getty Images)
Turning off the funding sources for deforestation has become a target for many people working to preserve the habitats on which the world, and the climate, rely.
Brazilian beef
The Amazon is one of the world's most threatened tropical forests, and one crucial for a healthy world climate. Brazil, which is home to the bulk of the Amazon, is also the world's largest beef exporter, accounting for nearly 20% of beef exports globally, and the largest soybean producer. Roughly 20% of soy exports and at least 17% of beef exports from the Amazon and the Cerrado to the EU may be "contaminated with illegal deforestation", according to recent research.
Approximately 450,000 sq km (173,745sq miles) – an area larger than Morocco – of deforested Amazon in Brazil have been turned into cattle pasture, according to Yale University's Global Forest Atlas. Cattle ranching and soy cultivation are often linked as soy is grown on old cattle pasture, pushing farmers farther into the Amazon. The atlas suggests that cattle ranching currently is responsible for 80% of deforestation across Amazon countries.
Three meat processing companies – JBS, Marfrig and Minerva – accounted for 71.7% of Brazilian beef exports from 2015 to 2017, according to one study. During that period, the three companies were linked to 756 sq km (290sq miles) of deforestation risk in the Amazon, and 147.7 sq km (570 sq miles) across Brazil as a whole, the researchers say.
All three companies say the study's link between their activities and the deforestation was a correlation, and not causation, and that they all had monitoring systems to prevent deforestation in their direct supply chains. Marfrig also says it has also begun testing a new blockchain-based traceability platform, Conecta, as part of a suite of measures it is implementing to improve the monitoring of its indirect supply chain (the suppliers of its suppliers). Both Marfrig and Minerva say they have also begun using Visipec, a software tool which synthesises information from separate publicly available datasets to highlight deforestation risk among indirect suppliers. Meanwhile, JBS says that its deforestation risk monitoring system is considered one of the best and most sophisticated in the world, and the company has enforced a strict responsible procurement policy for the purchase of raw materials since 2009.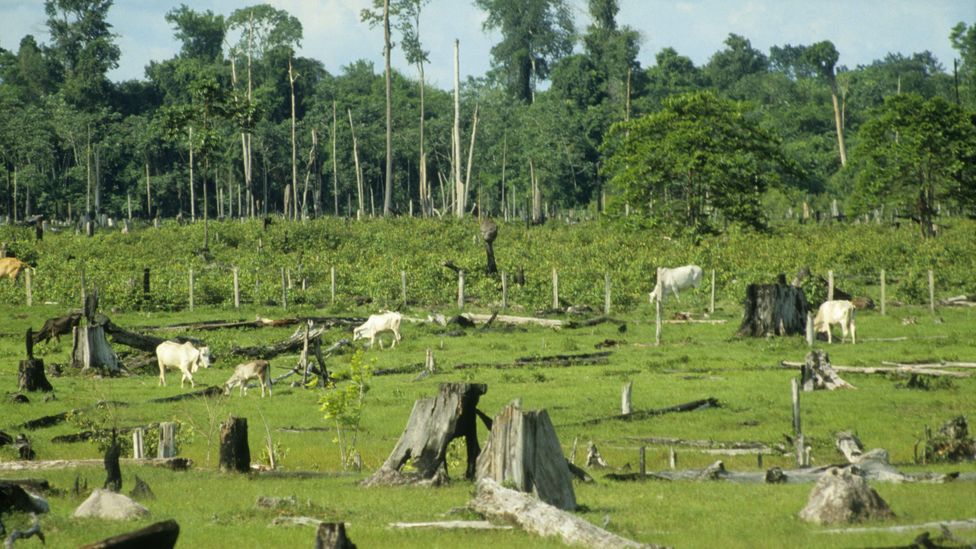 Brazil, home to much of the Amazon Rainforest, is also the world's largest exporter of beef (Credit: Getty Images)
An August 2020 investigation into JBS by the US-based deforestation think tank Chain Reaction Research (CRR) found that between 2008 and 2019, 983 farms JBS bought from directly had caused deforestation of 203 sq km (80sq miles), and 1,874 indirect suppliers caused a further 508.5 sq km (200sq miles) deforestation. A JBS spokesperson says the company monitors 60,000 suppliers every day using satellite imagery and suspends those it considers unsustainable from its supply chain – 12,600 of them to date.
The farms that CRR investigated were a small sample of JBS's full supply chain. The consultancy extrapolates that the total deforestation footprint of suppliers linked to JBS over that period could be 2,000 sq km (770sq miles) for its direct suppliers and 15,000 sq km (5,790sq miles) for its indirect ones – a total area roughly equal to the size of Kuwait. However, JBS contests the figures, insisting that CRR's report did not take into account the company's risk-mitigation measures. A spokesperson added that JBS takes a "zero-tolerance approach to deforestation in its supply chain", and invests in supplier education, monitoring and enforcement to improve industry standards.
The CRR report noted, however, that the company's indirect supply chain, falls outside the scope of its zero-deforestation policy. On addressing deforestation risk among its indirect suppliers, a JBS spokesperson says: "Due to challenges in availability of information, we do not have visibility of suppliers of our suppliers. We are tackling this issue with company's new blockchain Livestock Transparency Platform, which will extend this capability to analyse the suppliers of our suppliers and will enable us to exclude all deforestation across our beef supply chain by 2025."
Force for change
So, where does finance come in? Well, CRR's analysis shows that JBS relies on European companies for almost a third of its financing to help fund its activities. Asset managers own shares – Vanguard owned 1.2% of JBS, and BlackRock owned 2.1%, as of October 2020 according to Trase Finance (BlackRock says as of May 2021, its clients owned 1.33% of JBS). Through ownership and the provision of credit, this puts financial companies in a powerful position to inspire change.
There are signs that financial companies are waking up to deforestation risk. In September 2019, 251 investors representing roughly $17.7 trillion (£12.5tn) in assets signed a letter urging companies "to redouble their efforts and demonstrate clear commitment to eliminating deforestation within their operations and supply chains". But in an October 2020 briefing paper, the think tank Global Canopy found that just 33 signatories had clear deforestation policies themselves. Twelve of those had policies in place for only certain forest-risk commodities and not others. Global Canopy argues that deforestation policies are important because they flag that the investor is committed to action on deforestation, they encourage a systematic approach to tackling the issue across their entire portfolio, and they also provide clarity on their expectations of companies.
To figure out how much of their investments involve deforestation risk, investors can use a tool like Trase Finance. A partnership between Stockholm Environment Institute, Global Canopy and Neura Alpha, the platform features easily searchable data on the debt and equity investments of some 12,000 financial institutions in companies which export palm oil from Indonesia and soy and beef from Brazil.
Green Century Funds, a Boston-based environmentally conscious investment firm, has been addressing deforestation since 2012. Using shareholder advocacy, it successfully convinced companies throughout the palm oil supply chain (one of the leading causes of deforestation in Indonesia) to adopt zero-deforestation palm oil commitments. These included major buyers such as Starbucks, Kellogg's and Target, large palm oil traders (including Archer Daniels Midland and Bunge) and producers – such as Wilmar, Asia's largest agribusiness, which following Green Century's engagement adopted a zero-deforestation policy in 2015.
According to analysis by CRR, palm oil refineries in South East Asia with No Deforestation, No Peat, No Exploitation (NDPE) policies stood at 83% by April 2020 (though weak implementation in some instances means that effective coverage of these policies is closer to 78%). While rogue actors continue to cut down forests, overall deforestation rates have been slowing. According to the World Resources Institute, deforestation in Indonesia's old growth forests was 40% less in 2018 compared with the 2002 to 2016 average.
"Our ideal approach is usually to just be able to address our concerns with companies through dialogue," says Green Century shareholder advocate Jessye Waxman. "So, we'll send an initial outreach letter to talk to them outlining our concerns. And the goal always is that leads to a productive dialogue where we can develop a relationship with the company to continue to express concerns either about the company's practices and supply chain impacts or the need for improved disclosure so that we have an understanding of how the company is performing against these kinds of metrics."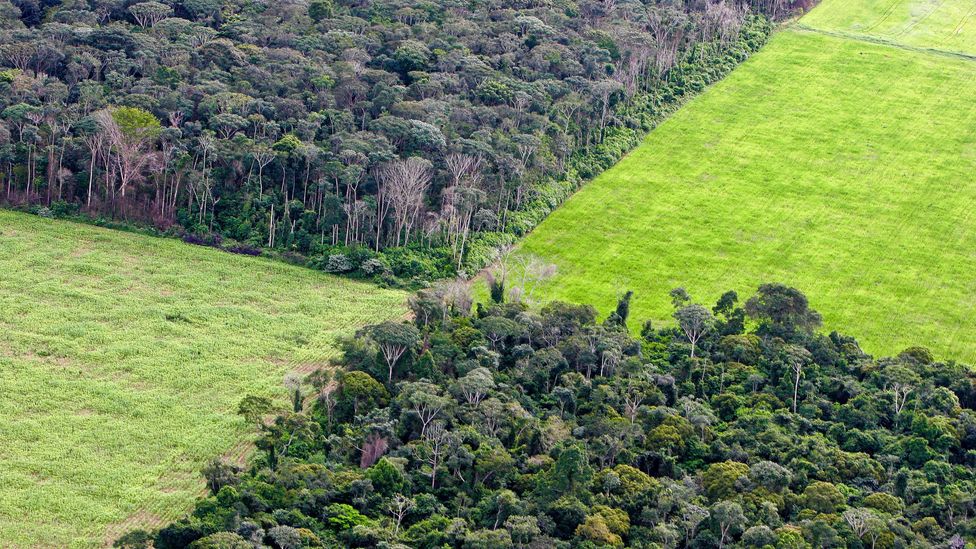 The production of soy in the Amazon is another significant contributor to deforestation (Credit: Getty Images)
In 2019, Green Century persuaded Aramark (a multinational food service company which serves almost 2 billion meals a year) to adopt a deforestation policy. The company committed to eradicate deforestation in its supply chains by 2025. Erin Noss, Aramark's senior director for external communications, says: "By September 2020, 100% of the soy in Aramark's contracted oils, margarines and shortenings was from deforestation-free regions. Any palm oil in those products were responsibly sourced as well. We also determined that at least 80% of Aramark's contracted beef was coming from regions with no deforestation risk."
"Getting a company to make [a zero-deforestation] commitment is really, in our mind, the first step – the implementation is where things happen," says Waxman. "We're looking for companies to understand their own supply chains, which means they have to have traceable supply chains for their direct and indirect suppliers. They need to understand who it's coming from and whether or not those suppliers are producing the commodity in accordance with that company's policy. So, you need to have traceability. You need to be able to monitor your supply chain and then you need to have a process in place for what happens if your supplier isn't able or willing to comply."
If there isn't progress through dialogue, another option is to file a shareholder resolution. "Resolutions are non-binding, but they're really important tool to help shareholders communicate with company management," says Waxman. In October 2020, 67% of shareholders voted in favour of Green Century's resolution calling on Procter & Gamble "to eliminate deforestation and forest degradation in its supply chain" at the consumer goods giant's annual meeting. (Procter & Gamble did not respond to a request for comment.) Among the shareholders voting in favour was BlackRock, making this the first time the asset manager had supported a deforestation resolution. Overall, from July 2020 to June 2021, BlackRock supported 46 environmental shareholder proposals relating to a range of different companies (not all with regard to deforestation), and voted against 26.
Supporting anti-deforestation resolutions is just one way asset managers such as BlackRock and others can pressure companies to reduce deforestation.
Research from Amazon Watch, Profundo and Friends of the Earth showed that in 2018, 94% of BlackRock's deforestation-risk investments were in index funds – a type of exchange-traded fund (ETF) which follows the performance of a stock market index, such as the S&P500. As of July 2020, ETF investments were cumulatively valued at $6.7tn (£4.7tn) – or about 2.5 times the UK's GDP in 2020 – according to a research paper from financial think tank Planet Tracker.
Both the ETF and index industry are "highly concentrated", the report states. Around seven institutions together control about 70% of the ETF and index markets. That means that those seven players – iShares (managed by BlackRock), Vanguard, State Street Global Advisors on the one hand, and MSCI, FTSE Russell, S&P Dow Jones and Bloomberg – "have disproportionate power to mitigate deforestation risk", according to Planet Tracker.
So how can large financial institutions use this power to save forests?
The Planet Tracker paper recommends that they "should target a fast reduction of deforestation-linked companies from their universal product offerings" – for example, by issuing their own ETFs which exclude deforestation-linked equities, while putting pressure on index providers to design indices that do the same. And if index providers are unwilling to redesign indices, Planet Tracker suggests that companies could design their own (as the financial services company Fidelity has done).
An S&P Dow Jones Indices spokeswoman says they offer a variety of ESG indices that exclude companies that do not meet environmental and sustainability targets. A spokesperson for Vanguard says that they regularly engage with relevant companies on deforestation and its risks to long-term business sustainability. BlackRock, meanwhile, has launched alternative versions of its flagship indices that aim to be more sustainable, including three funds with S&P, and is working with FTSE Russell and Markit to create sustainable alternatives to standard benchmarks. State Street Global Advisors, FTSE Russell, MSCI and Bloomberg did not respond to requests for comment.
The threat of removal from an index could provide the incentive for companies to start taking meaningful action on deforestation. So could the threat of divestment from individual investors. Here, Scandinavian firms are leading the way. Nordea Asset Management divested its $45m (£31.8m) stake in JBS because of deforestation concerns in 2020. Danske Bank has excluded Cargill, Bunge and ADM, three large commodity traders, from two of its investment funds because of deforestation risk, the bank confirmed in an email. Bunge and ADM did not respond to a request for comment. A Cargill spokeswoman says, "We do not have a significant banking relationship with Danske and they have not shared any notifications with us regarding any exclusions."
Last July, Grieg Seafood excluded Cargill Aqua Nutrition from accessing funding through its NOK 1 billion ($120m/£85m) "green bond" because of concerns that parent company Cargill was not doing enough to reduce its soy deforestation risk in Brazil. A spokeswoman for Cargill says: "Grieg remains an important and valued customer of Cargill. Cargill remains committed to eliminating deforestation from our supply chains in as short of time as possible. We regularly share with Grieg, and our other customers, the progress we are making to eliminate deforestation in our global soy operations and meet our collective sustainable supply chain goals."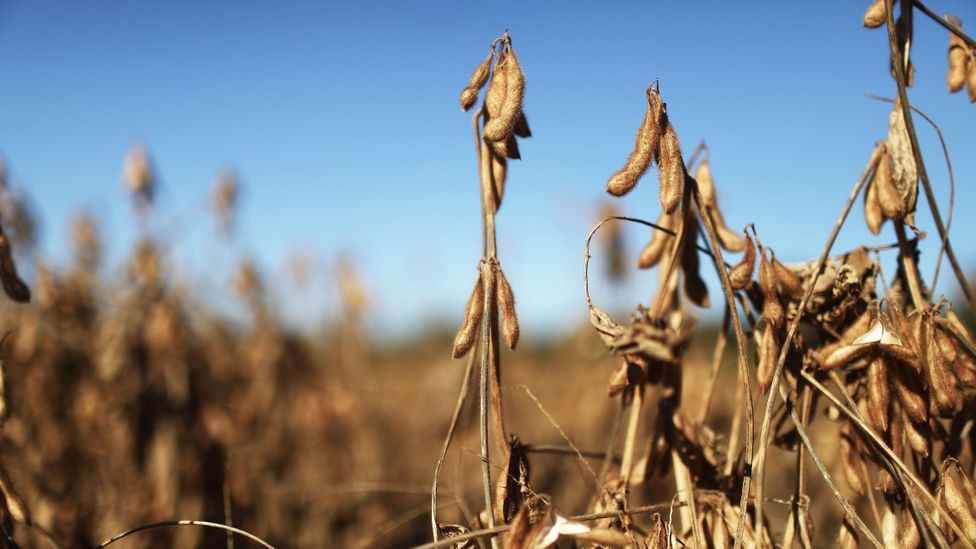 There are many different tools that investors and other financial firms can use to measure and reduce exposure to deforestation risk (Credit: Getty Images)

Research by Forests and Finance found that policies of the world's 50 largest banks and investors are still falling far short on their policies against deforestation.

"Blackrock, the world's largest asset manager, provides a huge amount of capital to the companies that are driving deforestation and undermining Indigenous rights, to the tune of $2bn [£1.4bn]," Moira Birss, climate and finance director of Amazon Watch said in June, when Forests and Finance's research was released. "That's an increase of 157% compared to April of [2020], during a time when Earth defenders' lives are increasingly under attack and deforestation continues to skyrocket."

Ultimately, when it comes to both equity and debt, investors need to provide "clear standards, clear timelines and clear consequences" for investee companies, Birss concluded. "When companies are demonstrating that they're intransigent… there needs to be a willingness and an action to halt financing."

A BlackRock spokesperson says: "BlackRock's investment stewardship team has long engaged with companies on sustainability risks, including deforestation risk, because we consider unsustainable forestry and land use to present risks to companies that affect their ability to generate long-term shareholder value. We expect companies that depend on natural capital to have processes in place to identify, manage and mitigate risks and to disclose those risks to investors."

Financial firepower

So, how can individual investors play their part? "Choose where to invest your money," says Green Century's Jessye Waxman. "Investors can pick firms that offer deforestation-free funds or that have made it a priority to push companies with exposure to deforestation to change their sourcing practices. There are tools, such as Deforestation Free Funds [run by Friends of the Earth and As You Sow], that help investors identify which funds meet those criteria."

She also suggests engaging with those who oversee your investments. "Individuals with 401(k)s or pension funds can engage their custodians on how their proxies are being voted, whether they are divested from companies that are driving deforestation, whether the custodian is engaging with portfolio companies on their behalf. Individual investors can also ask their custodians how they are managing exposure to forest-related risks."

So when it comes to deforestation, can finance really make a difference? If we look at its role in bringing about change in other spheres, then the answer is absolutely "yes".

For example, activist investor Engine No. 1, which believes that ExxonMobil should take climate change more seriously and should ramp up renewable energy development, won enough votes at the annual shareholder meeting in May to install three new members onto the energy giant's board, winning the support of major shareholders such as BlackRock and Vanguard. Though in terms of how much this will change ExxonMobil's direction, it is too early to tell.

And where engagement fails, divestment has a powerful track record. In 1986, student protests led to the University of California's regents voting to divest $3.1bn (worth £2.1bn at the time) in companies with South African investments in protest against apartheid, South Africa's system of racial oppression. More than 150 other American campuses also divested.

The movement inspired the campaigning organisation 350.org's efforts to urge divestment from fossil fuels. So far, the non-profit's tracker indicates that the value of committed divestment from fossil fuels by more than 1,300 institutions stands at around $14.58 trillion (£10.5tn). This includes the City of New York, which announced a $4bn (£2.9bn) divestment from fossil fuels in January, and the Republic of Ireland, which, in 2018, became the first country in the world to pass a law committing the country to divest public funds from fossil fuels.

These powerful precedents suggest that, if there is a concerted effort by investors, companies will be forced to take deforestation seriously.

--

The emissions from travel it took to report this story were 0kg CO2. The digital emissions from this story are an estimated 1.2g to 3.6g CO2 per page view. Find out more about how we calculated this figure here.

--

Join one million Future fans by liking us on Facebook, or follow us on Twitter or Instagram.

If you liked this story, sign up for the weekly bbc.com features newsletter, called "The Essential List". A handpicked selection of stories from BBC Future, Culture, Worklife, and Travel, delivered to your inbox every Friday.

;