For its proponents, a global carbon market could significantly reduce the world's carbon emissions. But its critics say that giving polluters the option to pay for their emissions is not the answer to climate change.
I
In July, wildfires scorched vast swathes of North America. In Oregon, the Bootleg fire destroyed more than 400,000 acres of forest. As the trees went up in smoke, so did a large number of carbon offsets, including ones that had been bought by firms such as BP and Microsoft.
The Bootleg fire highlighted one of the flaws of the carbon offsetting market: how can we ensure the carbon removal projects we invest in will still be there in 10 years, let alone 100 years? As climate change leads to more intense wildfires and prolonged droughts over the next few decades, the question is whether these offsets are effective tools that can help us drastically reduce carbon emissions.
The largest market for carbon offsetting to date will be under discussion in November at the 26th United Nations' Climate Change Conference of the Parties (COP26), in Glasgow. Governments say carbon credits, and a global carbon market where these credits can be bought and sold, can help them achieve ambitious emissions reduction targets. But campaigners warn that such a system provides rich countries with a license to keep polluting.
The aim is that for every tonne of CO2 that is emitted somewhere, another tonne is captured elsewhere
Ahead of the conference, Future Planet analyses what an effective carbon market would look like, and how much it could make a dent in the world's emissions.
A global marketplace
Economists devised carbon markets as a way to increase climate ambition and lower carbon dioxide (CO2) levels in the atmosphere by creating a financial incentive to curb emissions.
The idea is, if one country pays for emissions to be cut or captured in a second country, for example by planting a forest or installing renewable energy facilities, it can count those reductions towards its own climate goals. The aim is that for every tonne of CO2 that is emitted somewhere, another tonne is captured elsewhere.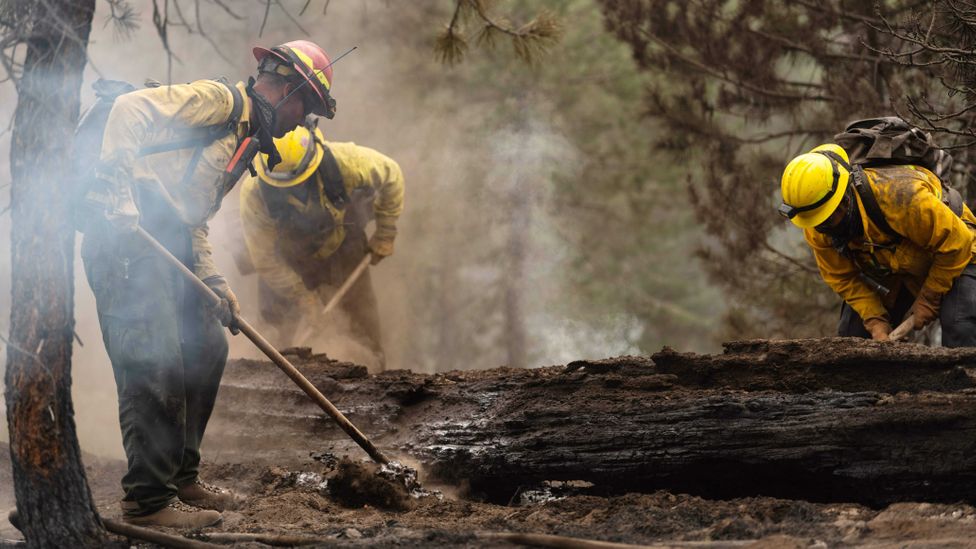 The Bootleg fire in Oregon burned many trees that had been designated as part of carbon offset schemes, releasing their stored carbon to the atmosphere (Credit: Getty Images)
Countries can trade credits, which each represent one tonne of CO2, with each other in a global marketplace. Theoretically, this exchange should balance out and prevent an overall increase in emissions – provided all emissions from human activity are covered by the scheme.
Establishing a global carbon market, however, has proven to be an enormous challenge. For almost 30 years, countries have tried, and largely failed, to draw up robust rules.
The first global scheme dates back to the UN's Kyoto Protocol on climate change, which was adopted in 1997. Known as the Clean Development Mechanism (CDM), this carbon market came into operation in 2006. Under the CDM, richer countries could reduce their emissions by paying for the development of carbon-lowering projects in poorer nations, and counting these reductions as part of their own targets.
Carbon Cost
From carbon markets to flight levies, economic interventions have the potential to drastically reduce the world's carbon emissions. Carbon Cost analyses some of the most powerful measures that could reshape the way we live, and our relationship with the planet and nature.
The Kyoto Protocol also established "cap and trade" schemes, which set a limit on the overall amount of emissions that are permitted from carbon-intensive sources, such as shipping and the energy industry, at regional, national and international levels. The European Union created the world's first emissions trading system, which is based on the cap and trade principle, in 2005. According to a 2020 study, the system reduced carbon emissions by more than one billion tonnes between 2008 and 2016.
The CDM, on the other hand, effectively collapsed due to widespread concerns over environmental efficacy, corruption and human rights violations. Eighty-five percent of offset projects used by the European Union under the CDM failed to reduce emissions, a 2017 study by the European Commission found.
In 2015, 190 countries signed up to the Paris Agreement and set emissions reduction targets. Under Article 6 of the climate pact, they agreed to establish a voluntary global carbon market, intending to avoid the pitfalls that led to the collapse of the CDM.
Six years on, countries are still hammering out the rules and are some way from consensus. Ministers are hoping to make progress on the issue at the COP26 climate summit in Glasgow in November, but deep divisions remain on the design of the carbon market.
Some say the contentious issue could make or break the Paris Agreement. "This was what countries promised each other," says Cynthia Elliott, associate on the global climate programme at the World Resources Institute. "If they cannot fulfill this commitment, the Paris Agreement doesn't have the same weight."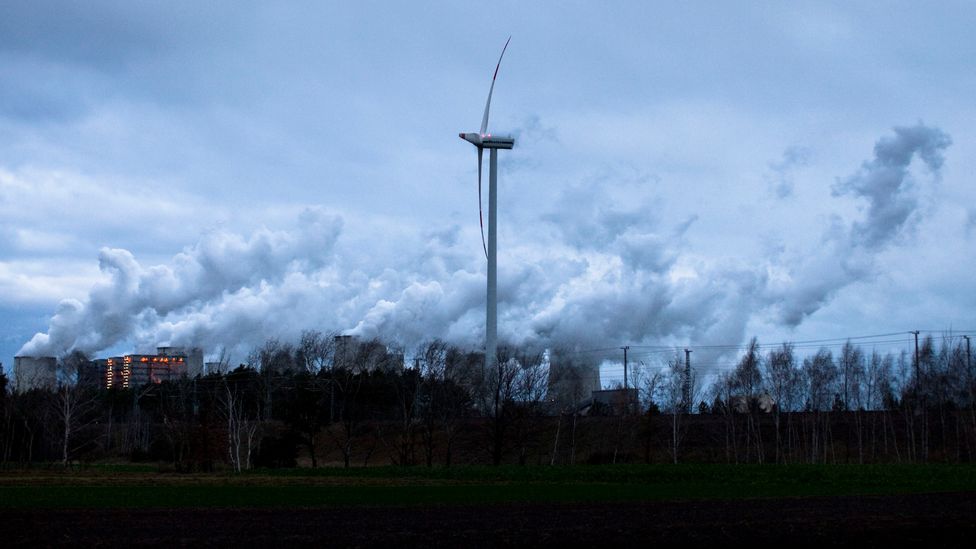 Critics argue that carbon offsets effectively issue a license for polluters to keep on polluting (Credit: Getty Images)
If done right, this trading mechanism could almost double the reduction in global emissions and make it substantially cheaper for countries to meet their Paris Agreement climate goals, according to the advocacy group Environmental Defense Fund. Offset projects could channel much needed funds to poorer countries and yield enormous benefits for climate adaptation, providing them with financial incentives to restore their forests and other biodiversity hotspots, says Lennon.
But if countries are unable to close loopholes or guarantee that the carbon market will lead to real emissions reductions, campaigners say it could do more harm than good.
The pitfalls
A major problem with current carbon market mechanisms is their "very broad approach to crediting", says Lambert Schneider, a carbon market expert at the Öko-Institut in Freiburg, Germany. Many offset projects are approved without having to provide very high assurances that they will reduce emissions, he says.
The math has to be perfect, but there are instances where it doesn't all add up – Grayson Badgley
In reality, the conditions an offset project needs to meet to actually capture a given amount of carbon are very stringent, says Grayson Badgley, a fellow in forest ecology at Columbia University in the US.
"The math has to be perfect, [but] there are instances where it doesn't all add up, " says Badgley.
California's offsetting programme, for example, has generated between 20 million and 39 million carbon credits that have not achieved real carbon savings, according to analysis by CarbonPlan, a non-profit in San Francisco that analyses the scientific integrity of carbon offsetting schemes.
This can lead to questions when organisations whose mission it is to protect forests and wildlife accept credits that allow companies to continue polluting. Many US conservation organisations, including The Nature Conservancy (TNC) and the Northeast Wilderness Trust, have participated in the carbon offsetting market, Badgley notes. "What would have happened if there wasn't the exchange of money for the carbon offset?" he says. "Was the forest really under threat?"
The current system "allows landowners who were already managing their land well to receive credits for what they were doing anyway", says Barbara Haya, director of the Berkeley Carbon Trading Project at the University of California.
However, TNC points out there are situations in which forest conservation can use carbon credits fairly, such as when the funds are used to improve forest management that results in greater carbon sequestration. At the St John River Forest in Maine, the organisation bought 75,000 hectares (290 sq miles) from the pulp and paper manufacturer International Paper. For 20 years, timber harvesting at the site was the primary source of income it generated for TNC. Reducing timber harvesting in exchange for carbon credits allowed the organisation to move away from tree felling, says a spokesperson from TNC.
"Since 1998, timber harvesting has been The Nature Conservancy's primary source of funds for taxes and stewardship of the Upper St John River Forest. By enrolling it in the forest carbon project, TNC made a long-term commitment to change its active harvesting practices and maintain a higher level of carbon on the property," the TNC spokesperson says.
The Northeast Wilderness Trust also underlines the difference between a forest offset scheme where there was a real risk of logging, and one where there is not. The trust's Wild Carbon programme "is dedicated to carbon offsets generated exclusively from forever-wild landscapes that were unprotected and open to logging prior to our purchase", says the trust's executive director, Jon Leibowitz.
"It is inaccurately broad to state that conservation organisations shouldn't engage in carbon markets," Leibowitz argues. "Science demonstrates that allowing existing forests to grow old and continue storing and sequestering carbon is among the most efficient and cost-effective carbon capture and storage mechanisms available to us.
"For this reason, conservation organisations should have access to carbon revenue, so long as their carbon projects are both new conservation and permanent conservation," Leibowitz says. "Done right, carbon revenue, especially when derived from forever-wild conservation, is a useful tool to help keep the carbon in our forests locked up, and enables the forests to grow and continue to sequester and store even more carbon for centuries to come."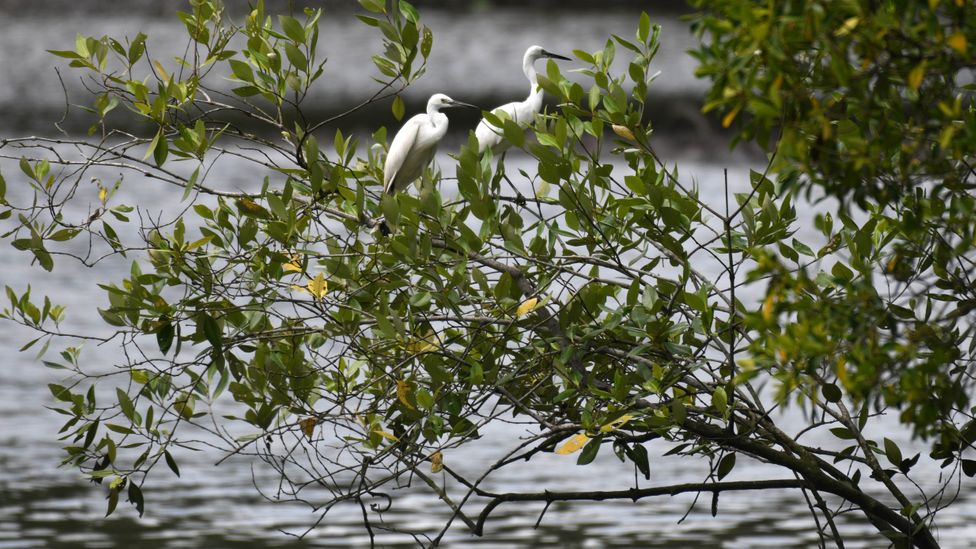 The carbon flow within some ecosystems is very difficult to measure, making robust carbon offsetting schemes hard to execute (Credit: Getty Images)
Taking carbon sequestration a step further, some of the most rigorous schemes avoid issuing offset credits at all, says Gilles Dufrasne, policy officer at the international non-profit Carbon Market Watch. But when they do, they aim to find projects that could not reduce emissions without the funding coming from offsets. In other words, it is all about making sure the offset schemes don't sell reductions that were going to happen anyway.
Even if a project genuinely does capture carbon that wouldn't otherwise have been captured, offset schemes can falter for other reasons. As the Bootleg fire showed, they can fail to provide the permanent carbon sequestration they are often assumed to offer. A large majority of offsets in the US fall under the Improved Forest Management protocol, which does not take into account varying fire risks in different parts of the country and how these will worsen because of climate change, according to Badgley.
"We know that the risk of fires is going to go up. California's system doesn't incorporate those risks," he says.
There are ways to try to make sure that offset schemes have longevity, but being certain of their permanence is practically impossible. "What will the deforestation rate be in Brazil in five or 10 years? Nobody knows. Over the years it has changed tremendously," says Schneider. "The baseline used is always an assumption about the future, which comes with great uncertainty."
New rules
As countries prepare to renegotiate carbon market rules at COP26 in November, campaigners say it is critical that all forms of cheating and corruption are eliminated. Two issues remain particularly contentious: double counting and whether surplus credits from the old CDM system should be carried forward into a new carbon market.
You can negotiate ambition, but you don't negotiate about cheating – Gilles Dufrasne
First, the double counting issue. Brazil wants to claim credit for offsets that it sells to another country, meaning that the reductions achieved would be counted twice. If the UK invests in a scheme protecting the Amazon rainforest, for example, Brazil wants to count the emissions' reduction towards both its own target, as well as the UK's goal.
Brazil, along with China and India, also wants to trade old credits from the Kyoto era on the new market, to protect the value of previous investments. "As these emissions reductions already occurred in the past, using these credits will not change anything in the atmosphere and undermine countries' climate targets," argues Schneider.
For Dufrasne, it is better to not have a deal at all than accept exemptions on double counting and carrying over old credits. "You can negotiate ambition, but you don't negotiate about cheating," he says.
In a world where land becomes more prone to wildfires due to climate change, how safe are forest offsets? (Credit: Getty Images)
The poor human rights and environmental records of past markets such as the CDM are also still a looming concern. Many carbon offsetting projects to date "have not been clean for the environment and have violated human rights," says Erika Lennon, senior attorney at the Center for International Environmental Law, noting that in many cases project developers failed to consult with and gain consent from local communities.
One such project is the Alto Maipo hydropower scheme in Santiago, Chile, which was verified under the CDM, despite serious environmental concerns and opposition from local communities who said the project, which involved rerouting water from the River Maipo for 100km (62 miles) to generate electricity, threatened their rights to water, food and life.
"It shouldn't be that hard to respect human rights in the context of climate action," says Lennon.
Unless the loopholes are straightened out and the rules become much more stringent, there isn't much point having a global carbon market flooded with cheap, ineffective offsets, says Haya.
"You can't do effective climate mitigation based on fiction. You need to make sure the credits are real, otherwise the market is based on a lie," says Haya, suggesting that setting up an incentive fund for mitigation efforts, which companies and countries pay into, would be more effective at reducing overall emissions.
Even with robust rules, countries cannot rely on carbon offsetting alone to help them achieve their ambitious climate goals.
"We're in a very different situation than when the Paris Agreement was adopted," says Elliott. "Many countries have come forward with net zero targets, which bring the whole [reason] for markets into question and tell us we need to do something far more transformational."
Having a global compensation scheme is "not the crucial element of global climate action," says Dufrasne, noting that countries should prioritise adopting domestic and regional policies aimed at slashing emissions. This will lead to the cuts needed to set the world on a path to net zero by 2050. "Governments should not just bank on buying credits from other countries, but focus on domestic reductions."
--
The emissions from travel it took to report this story were 0kg CO2. The digital emissions from this story are an estimated 1.2g to 3.6g CO2 per page view. Find out more about how we calculated this figure here.
--
Join one million Future fans by liking us on Facebook, or follow us on Twitter or Instagram.
If you liked this story, sign up for the weekly bbc.com features newsletter, called "The Essential List" – a handpicked selection of stories from BBCFuture, Culture, Worklife, Travel and Reel delivered to your inbox every Friday.