Countries, companies and organisations around the world are promising to limit their carbon emissions to net zero by 2050, but how good are their commitments?
S
Since world leaders got together in Paris in 2015 and committed their respective nations to try to limit global warming to 1.5C, "net zero" has become a rallying cry for action on climate change. In short, to have a decent chance of achieving the Paris goal, the world needs to limit its carbon emissions so the level of greenhouse gases in the atmosphere does not rise any further after 2050.
The number of net zero targets that have been set, by national governments, industries, companies and others, has skyrocketed in recent years. Pledges to reach net zero now cover almost 80% of the global economy. But not all targets are created equal.
So, what does net zero entail? The first step is to reduce emissions. But in some sectors, such as aviation and agriculture, getting emissions all the way to zero is likely to be near-impossible. To balance out those residual emissions, and reach net zero overall, we'll need to remove an equivalent amount of carbon dioxide from the atmosphere.
There's no one right way to achieve this balance – but there are several features that separate a robust target from an ambitious fudge.
The Climate Action Tracker methodology for assessing national net zero targets, created by non-profit institutes Climate Analytics and New Climate Institute, covers 10 elements of good practice that fall broadly into three categories: scope, transparency and accountability. Those basic principles apply to other entities too, but there are some crucial differences between country and company targets. 
If a country wants to trade emissions, for example, the Paris Agreement on climate change sets out how. For companies, "there's the voluntary carbon market, there's using renewable energy certificates to meet your target, there's all sorts of ways that companies and other entities can claim to meet net zero", says Claire Fyson at Climate Analytics, a climate science and policy institute based in Berlin, Germany. That flexibility, however, means more scrutiny may be needed to make sure the plans are really up to scratch, she says.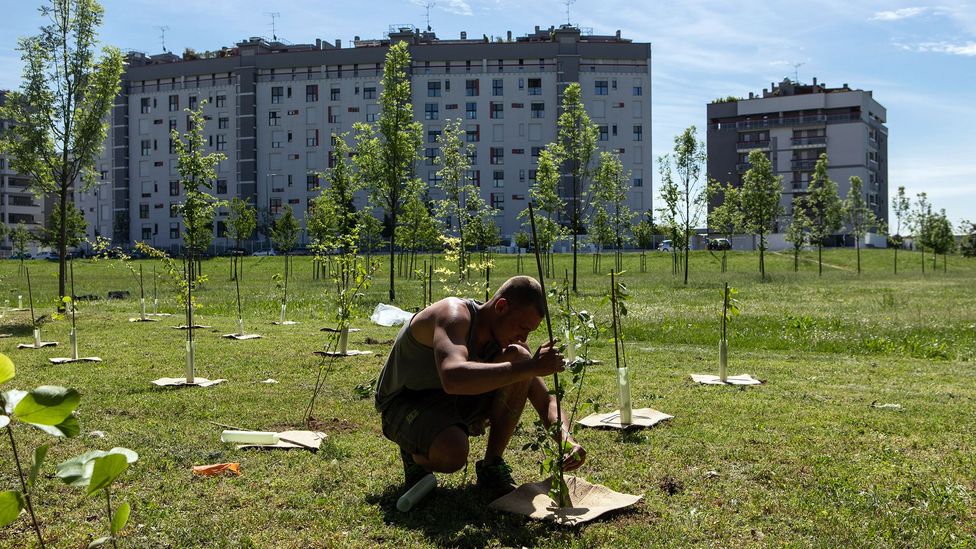 Reaching net zero will require a balance of carbon emission reductions and more carbon sinks such as forests (Credit: Emanuele Cremaschi/Getty Images)
Companies also have more freedom to transition to a zero-carbon business model. "Businesses can much more easily change and transform over the course of a couple of decades, if they wish to do so," says Joeri Rogelj, director of research at the Grantham Institute and a reader in climate science and policy at Imperial College London.
Even the most carbon-heavy businesses have options. For example, fossil fuel company Shell says it is aiming for net zero emissions by 2050. At the moment it is still spending $8bn (£5.8bn) a year on oil and gas compared to $2-3bn (£1.5-2bn) a year on renewables and low-carbon products. But it could, in theory, change its business model entirely. "Shell could become a renewable energy company," says Rogelj.
When it comes to scope, net zero targets vary in exactly which greenhouse gases and sources of emissions they cover.
You might also like to read:
There is good scientific reason to treat greenhouse gases differently. Carbon dioxide is the main driver of climate change, and the amount of warming we end up with will largely be determined by the how much carbon dioxide we add to the atmosphere. Much of the carbon dioxide we emit persists for hundreds, if not thousands, of years, leading to increasing warming even if emissions remain steady. Methane traps more infrared radiation than CO2, but it has an atmospheric lifetime of around 12 years, so it doesn't build up in the atmosphere in the same way.
From that point of view, only carbon emissions need to reach net zero. "CO2 definitely needs to be tackled with a net zero target because those emissions need to go to zero, to avoid global warming continuously increasing," says Rogelj. "Methane is different because methane doesn't accumulate in the atmosphere as CO2 does."
But signatories to the Paris agreement have agreed to strike a balance between sources and sinks of all greenhouse gases – not just carbon dioxide – in the second half of the century. "In the context of policy targets that link back to the Paris Agreement, it can therefore make a lot of sense to include all greenhouse gas emissions," says Rogelj.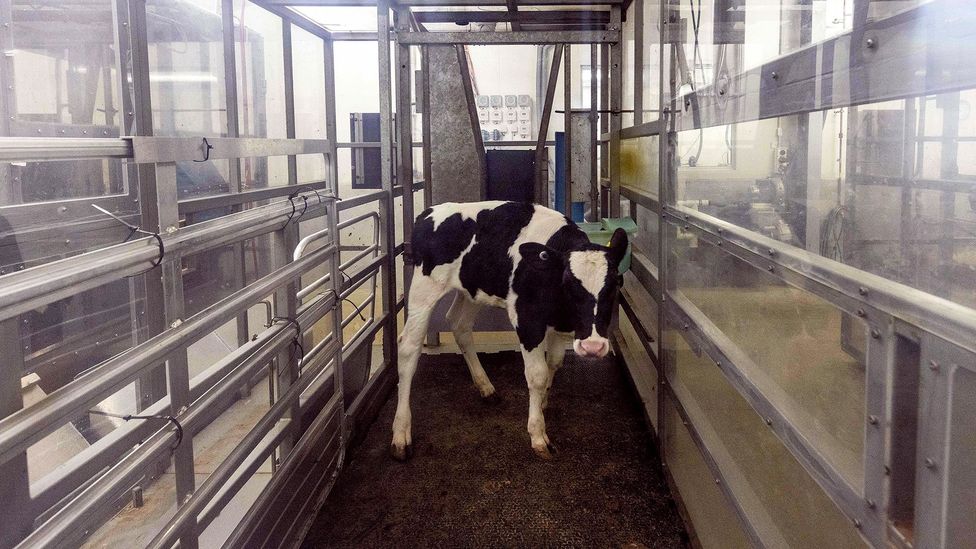 Methane from livestock and agriculture contribute a large amount of carbon to the atmosphere but the gas is less long lived than CO2 (Credit: Marty Melville/AFP/Getty Images)
Many countries do include all greenhouse gases in their net zero targets, but some do not. New Zealand, for example, plans to reach net zero emissions for all greenhouse gases except biogenic methane – which comes from livestock, agriculture and rotting organic waste – by 2050. The country has set a separate 2050 target to reduce biogenic methane by 24-47%.
New Zealand's Ministry for the Environment also says its decision to set separate targets for biogenic methane were based on recommendations by the UN's Intergovernmental Panel on Climate Change (IPCC).
"Biogenic methane plays an outsized role in our emissions compared to other countries, and as such it was critical New Zealand's 2050 emissions target reflects the different trajectories of these gases that help achieve global temperature goals," a spokesman told the BBC.
New Zealand's target, however, is evaluated as "poor" by the Climate Action Tracker. "The full coverage is where New Zealand really falls short, they've left out a huge portion of their emissions," says Fyson. Agriculture makes up about half of the country's emissions, and of that three-quarters is methane.
Carbon Cost
From carbon markets to flight levies, economic interventions have the potential to drastically reduce the world's carbon emissions. Carbon Cost analyses some of the most powerful measures that could reshape the way we live, and our relationship with the planet and nature.
Some argue that New Zealand's separate methane target makes sense given the short-lived nature of methane, and the need to prioritise cutting carbon dioxide emissions. The country is working on its methane problem with measures that include a dedicated program to regulate and price agricultural emissions.
"We really need to be paying attention to all of our emissions and doing everything that we can," says Kate Cullen, an associate at the University of Oxford's Net Zero initiative. "In New Zealand's case, [reducing biogenic methane] very much falls into something that they can be working on that would be influential and helpful in the short term."
Like many others, New Zealand's target also leaves out emissions from international aviation and shipping. "In all cases we need governments to really do the thinking on how their country is going to contribute to net zero, and if you have a whole portion of global emissions going missing, in international aviation and shipping, then we're not going to get there," says Fyson.
The New Zealand government, however, says it is awaiting advice from its independent Climate Change Commission on whether to amend its 2050 target to include emissions from international shipping and aviation. A spokesman said the country's climate Change Response Act requires any changes to be put forward by the end of 2024. 
Government targets also only cover emissions within a country itself, not the carbon emitted elsewhere in the production of imported goods. "There is more and more talk about consumption-based emissions," says Rogelj. "Ultimately from a national legislation perspective, it is not very easy to have strict targets on emissions embedded in goods that are imported."
The Stern Review published in 2006 concluded that the cost of delaying action to stabilise the climate would far outweigh the cost of acting early
For businesses, tackling that wider sphere of influence is crucial. Emissions are split into three categories known as scopes 1, 2 and 3. Scope 1 covers direct emissions, such as from vehicles run by a company. Scope 2 covers emissions from the electricity and heat it buys. Scope 3 covers emissions from everything else in its value chain: from the goods it buys and the products it sells, to employee commutes and canteen lunches.
Microsoft plans to be "carbon negative" by 2030, and by 2050 to have removed all of the carbon it has emitted directly or from electrical consumption since the company began in 1975. At the start of 2020, the company said it expected total emissions for the year to be 16 million metric tonnes – 12 million of which fall into scope 3. For oil and gas companies, scope 3 includes emissions from the fuel they sell and makes up as much as 95% of their total.
The BBC has also set its own target to reach net zero by 2030 through a decarbonisation strategy that includes reducing scope 3 emissions from its suppliers and business travel by 28%, with deeper decarbonisation between 2030 and 2050.
Including scope 3 emissions in a company's net zero target "is almost the only approach that makes sense", says Rogelj. "A company has, to a large degree, control over which suppliers it uses, but also what kind of products it makes and how these products are used."
Exactly what scope 3 covers is still up for debate, and different organisations might define it differently. "Imagine a company that only produces software to help fossil fuel extraction," he says. "Does the additional fossil fuel that is extracted by making use of that software count towards the scope 3 emissions or not?"
Those questions are worth considering, because trying to reduce emissions from several angles will help us reach net zero globally. "I think what's so interesting and challenging about addressing those [scope 3 emissions] is that there's so many interdependencies and overlaps," says Cullen.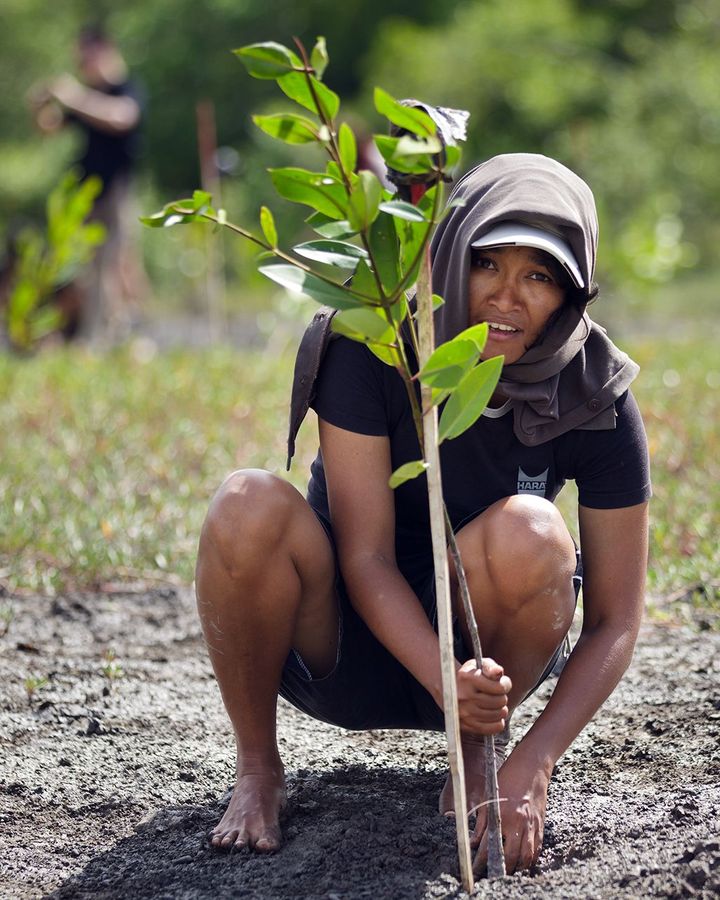 Many net zero targets rely upon using schemes such as reforestation to offset carbon emissions from industries that are hard to decarbonise (Credit: Alamy)
If a country were to introduce regulation to remove fossil fuels from transportation and energy emissions as part of their own net zero plans, for example, that would have a knock-on effect on oil and gas companies. "That adds extra incentive for switching to a business model that is less fossil fuel-based," she says. 
Economic measures can also help – or hinder – businesses and countries shift towards net zero. The Stern Review published in 2006 concluded that the cost of delaying action to stabilise the climate would far outweigh the cost of acting early. But a recent report shows that the financial stimulus packages announced in the wake of the Covid-19 pandemic will have a net negative environmental impact in two-thirds of the 30 largest economies worldwide.
Transparency is a key element of good practice in net zero target setting – and some targets have a lot more than others.
Shell's climate plan, for example, is centred on targets to reduce the "carbon intensity" of the energy it supplies, a measure of the carbon emissions per unit of energy sold. Shell aims to cut the carbon intensity of its products by 20% by 2030, 45% by 2035, and 100% by 2050.
While a 100% reduction in carbon intensity is equivalent to an absolute emissions reduction of 100%, the measure could obscure the company's emissions in absolute terms in the meantime. If sales of renewables grow more than fossil fuel sales, carbon intensity could decrease without necessarily being matched by a reduction in absolute emissions. "There's definitely more transparency needed in their target," says Cullen.
Earlier this year a court in the Netherlands ordered Shell to cut its absolute emissions by 45% from 2019 levels by 2030, a ruling that the oil company is appealing. In October, Shell announced a new target to halve its absolute emissions by 2030 compared with 2016 levels, but that pledge only covers scopes 1 and 2, not scope 3 – the emissions from the fuel the company sells to customers, which makes up 90% of its total.
It's vital that any offsets used towards a net zero target actually remove carbon dioxide from the atmosphere
One country with a robust and transparent target is Costa Rica, which is rated "acceptable" by Climate Action Tracker. "Costa Rica has a really strong target across so many different elements," says Fyson. "It's got very transparent, science-based analysis for what it's going to do, it's set sector based targets, it's got intermediate goals for how it's going to get there."
The country's target covers all greenhouse gases and aims to reach net zero within national boundaries – meaning it won't use international offsets – by 2050. The plan sets out a strategy for decarbonising ten areas of the country's economy, with interim goals such as 30% of its public transport fleet being zero-emissions by 2035.
Costa Rica's plan also considers equity, with a strategy in place to make changes in the labour market fair as the country shifts away from fossil fuels.
To make the target even stronger, Costa Rica could follow countries such as Sweden and New Zealand that have put their net zero targets into law. "That obviously makes it much more robust and long-lived," says Fyson. Legislation can also set out a clear accountability framework: "What are they going to do if they're not on track? Are they going to keep reviewing the target to check that it's the right target?"
But to limit warming to 1.5C, it will be necessary to do more than cut carbon emissions – we need to remove carbon dioxide from the atmosphere too.
A robust net zero target separates out reductions and removals. "Ideally we want clarity on what's happening on both of those fronts. When you add them together, you lose sight of what's actually going on," says Fyson.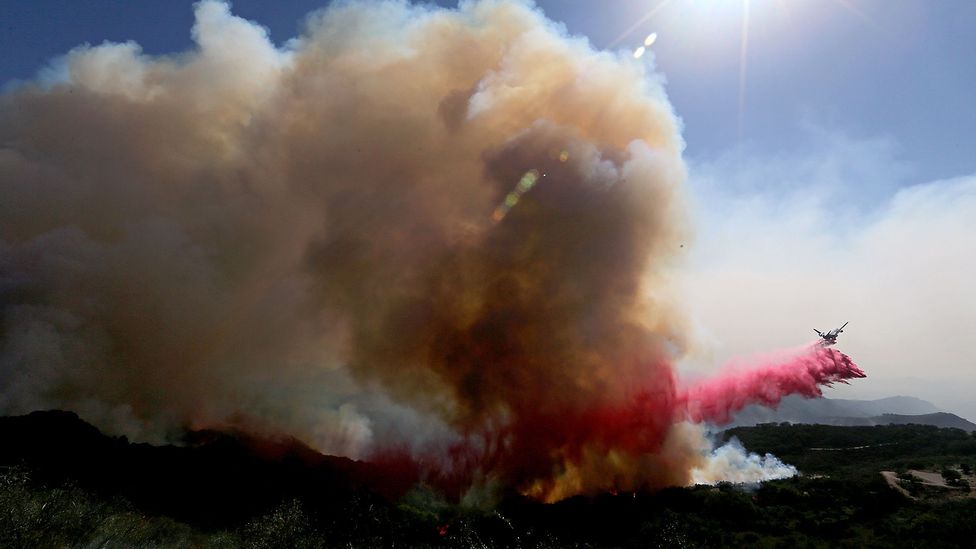 While forests can help to pull carbon dioxide out of the atmosphere and lock it away, forest fires can undo that sequestration in moments (Credit: Luis Sinco/Getty Images)
It's vital that any offsets used towards a net zero target actually remove carbon dioxide from the atmosphere. (Read more about the challenges of trading carbon offsets effectively.) 
In a blog post, Microsoft notes the difference between avoiding emissions (for example, paying someone to not cut down some trees) and actually removing carbon from the atmosphere (paying someone to plant some new trees). "Removal credits are, from an environmental integrity point of view, much better than the avoidance credits," says Rogelj.
Microsoft says that previously it invested mostly in avoidance offsets, but now plans to change tack: "While it is imperative that we continue to avoid emissions, and these investments remain important, we see an acute need to begin removing carbon from the atmosphere, which we believe we can help catalyse through our investments," wrote company president Brad Smith in January 2020.
Since then, Microsoft has purchased the removal of 1.3 million metric tonnes of carbon through projects it supported after making a "request for proposals" last year.
"That is really generating a market for that kind of service, which in itself is hugely important," says Rogelj. It has also published a white paper on its extensive vetting criteria "much of which breaks new ground for corporate governance of carbon removal", according to an analysis of US subnational net zero targets by Cullen and colleagues.
"Microsoft is not saying 'we are not doing anything today, because we want to remove a lot in the future'," says Rogelj. "They actually have a plan that combines reductions with removal."
On the other hand, there's a risk that some may see carbon capture technology as an excuse to stick to business as usual. Shell says it is aiming to have an additional 25 million tonnes a year of carbon capture and storage capacity by 2035.
With increasing climate change impacts, the land is going to be very vulnerable, more forest fires, more tropical storms, more flooding – Claire Fyson
"It's an area where they may be able to extend their use of fossil fuels for longer and make it look like things are balancing out," says Cullen. "Which is not great – that's not the safest way and the most assured way that we can get to net zero by any means – but I would like to think optimistically that they see a historic responsibility to really invest in those technologies to sequester past, historic emissions as well."
Shell insists carbon capture storage and storage technology will have an important role to play as the energy system transitions to being low carbon, but that it only forms part of its approach alongside using renewable energy sources and energy storage. 
Shell's plans also include extensive nature-based carbon removals. The company hopes to offset 120 million tonnes of emissions each year by 2030, starting with planting five million trees in the Netherlands over the next decade in partnership with the Dutch state forestry service, and a 300-hectare reforestation project in Spain. But the scale of the company's planned offsets has been criticised by scientists and campaign groups.
However, restoring ecosystems like forests and grasslands can help to remove carbon from the atmosphere. They are what is known as carbon sinks, meaning they absorb more carbon than they emit. But nature-based offsets come with a big catch.
"With increasing climate change impacts, the land is going to be very vulnerable, more forest fires, more tropical storms, more flooding," says Fyson. Even if a government sets out their land use plans in meticulous detail, it will be hard to guarantee the size of their carbon sink in 2050. Similarly, a company could purchase offsets only to see the forest go up in flames, releasing its stored carbon back into the atmosphere.
Those risks need to be considered. "Governments can hide behind what they hope to be a very large land use sink, which would of course allow their emissions to continue at quite a high level and then what happens if that sink doesn't materialise? Then they're not going to get to net zero," says Fyson. 
As well as reaching net zero carbon emissions globally around 2050, a 2018 IPCC report said that emissions must be halved by 2030 to give us a shot at limiting warming to 1.5C. On top of that, work by Rogelj and colleagues showed that the faster countries reach net zero carbon emissions, the less we will emit overall and the better our chance of limiting warming.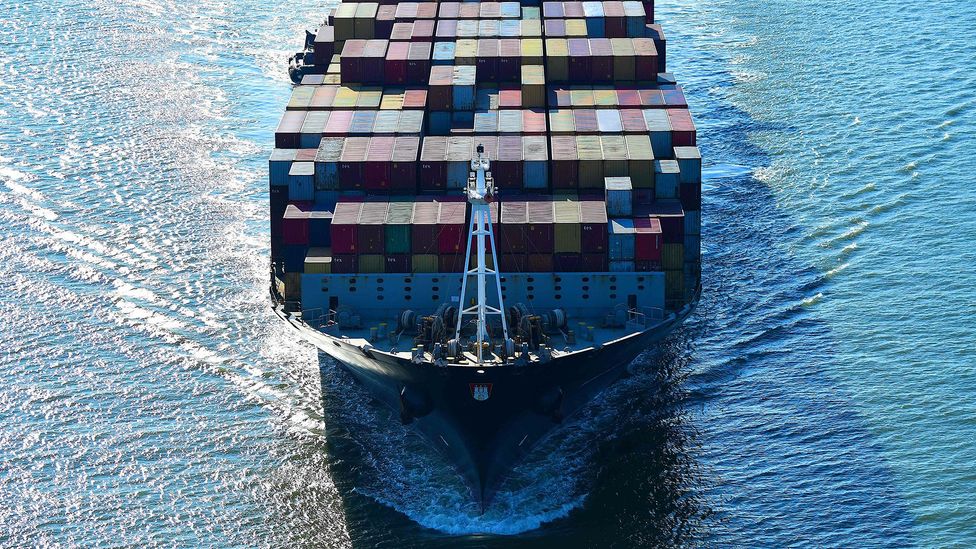 Emissions from international shipping and aviation are something of a grey area in countries' pledges to reach net zero (Credit: Johannes Eisele/Getty Images)

That means a serious net zero plan must also include a solid near-term target. "A real plan for 2030 is something I always look for," says Cullen. "That's really where the fight is right now.

"Targets that only look at 2050 and don't make any other tangible plan are not getting net zero right. Those plans can be seen as an aspirational goal. But what real net zero targets are is getting into that nitty gritty."

It's easy to get lost in the weeds of those details, but they are what will determine how much our climate changes.

But with the progress made so far towards reducing emissions, Rogelj warns that net zero might not be enough.

"I'm really convinced that by the time we stabilise warming and those global emissions are at net zero, I don't think we will be in a desirable world, climatically speaking," he says. "Net zero will just be a milestone on the trajectory towards net negative, to slowly start undoing or trying to reverse the warming." But not all impacts of climate change will be reversible, he notes.

Each country, city, or institution's path to net zero – or net negative – can be different. But the end result must be the same. "Emissions need to go down. The target is the first important step," says Rogelj. "But then comes the implementation, and [that] is assessed separately in what is actually done."

The ultimate test of that implementation, of course, will be the health of the planet in the decades to come.

--

Join one million Future fans by liking us on Facebook, or follow us on Twitter or Instagram.

If you liked this story, sign up for the weekly bbc.com features newsletter, called "The Essential List" – a handpicked selection of stories from BBC Future, Culture, Worklife, Travel and Reel delivered to your inbox every Friday.

;