Setting up a sustainable pension is one of the most powerful tools we have to minimise our climate footprint. Here Jocelyn Timperley investigates how she can save for her retirement while also saving the planet.
A
As a journalist whose main beat is climate change, I have come across green pensions fairly often over the years. But I had never got around to actually ensuring my own pension is climate-friendly.
I'm not alone. Even for those taking other kinds of action on climate, ensuring your money, and especially your pension, is aligned with your values and resilient against climate change is often rather far down people's list of priorities. We tend to feel distant from our pensions: we are often automatically enrolled in them and the timeline for receiving the money can be decades away. It's hard to view them as a part of daily life.
And yet pensions are an amazingly powerful tool, with a huge influence on overall investments in the economy. Pension firms invest some $56tn (£41tn) worldwide – that's more than the GDP of the US, China, Japan, Germany and the UK combined. UK pensions alone hold around £2tn in assets, making them "the largest single group of institutional investors in the UK", according to the UK government.
Pensions are also particularly key to steering the direction the world goes in, because they inherently have a long-term view. "For a new person who's just joined a company, age 18 or so, the pension outlook will be way into the middle of this century," says Nick Robins, a professor of sustainable finance at the Grantham Research Institute on Climate Change, at the London School of Economics, UK. "The financial system has lots of people [...] who are thinking short term, but pensions are really long term and therefore can take account of issues like climate."
You might also like:
They are also owned by ordinary people: when you hear about the global finance industry misbehaving, some of that misbehaviour may be on your behalf as a pension holder. "The pension is your money, and you should treat it as such," says Robins. "In a sense it is just as much part of you and your lifestyle as your diet, your travel habits or your housing conditions."
So I decided to finally take the plunge and find out where my pension was invested – and how much power I had to change this. I found there are now some easy swaps I could make to improve things, but also some frustrating difficulties in understanding where exactly my money was invested and barriers to putting it exactly where I wanted it to be.
I also came to the conclusion that greening the pension industry is about far more just swapping our pensions: responsible investment needs to become the norm, not the exception, if we are ever going to tackle climate change.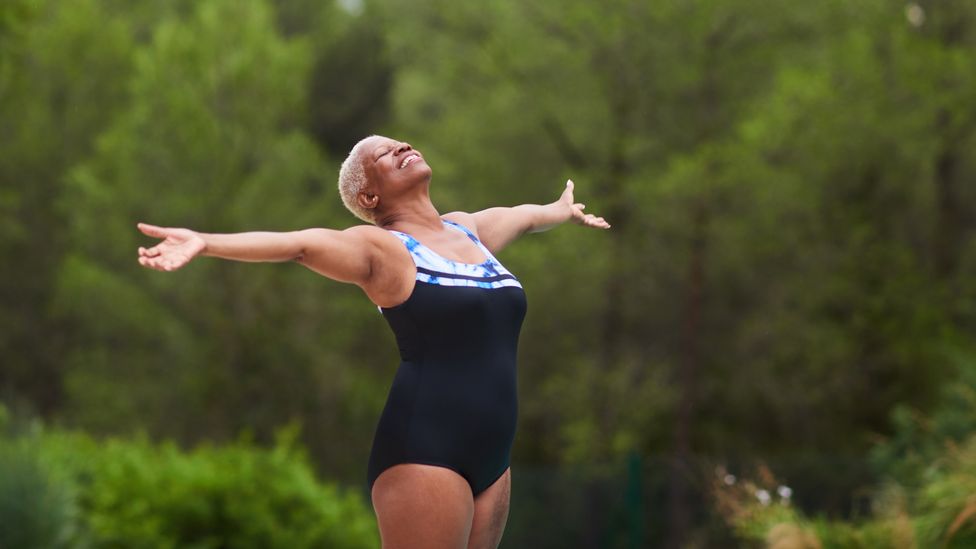 Our pensions help shape the world we will retire into (Credit: Flashpop/Getty)
The power of your pension
As someone who is very worried about climate change and believes personal actions feed into wider societal change, I try to minimise my climate and environmental footprint using the most effective levers I have, such as diet and minimising flying. Until recently, though, I had never acted on my pension.
According to analysis from Aviva, Make My Money Matter and the World Wide Fund for Nature (WWF), moving the average UK pension to a sustainable equivalent reduces some 19 tonnes of greenhouse gas emissions (CO2 equivalent/CO2e) per year, almost three times the average UK carbon footprint. Shifting investment is absolutely key to the green transition, and for many people, moving their pension is the most powerful way to have a direct influence on that shift.
There is a huge change sweeping over the finance industry. Sustainable investment funds and net-zero pledges are becoming commonplace as the pressure rises to act on climate change and investors seek to ready themselves for environmental regulation. "The number of those funds available to investors has increased dramatically over the past five years, and particularly over the last two years," says Lisa Stanley, co-founder of the Good with Money website and author of the Good Guide to Pensions.
According to one analysis, the private sector could deliver 70% of total investments needed to meet net zero goals, but it still has a long way to go. Investment approaches to engaging in this shift, including via pensions, can take several forms. One option is to divest or perform negative screening, where funds exclude specific carbon intensive companies or sectors. Another is to tilt funds more towards companies with higher environmental, social and governance (ESG) ratings. Funds can also use their votes as shareholders to sway company behaviour in a more sustainable direction.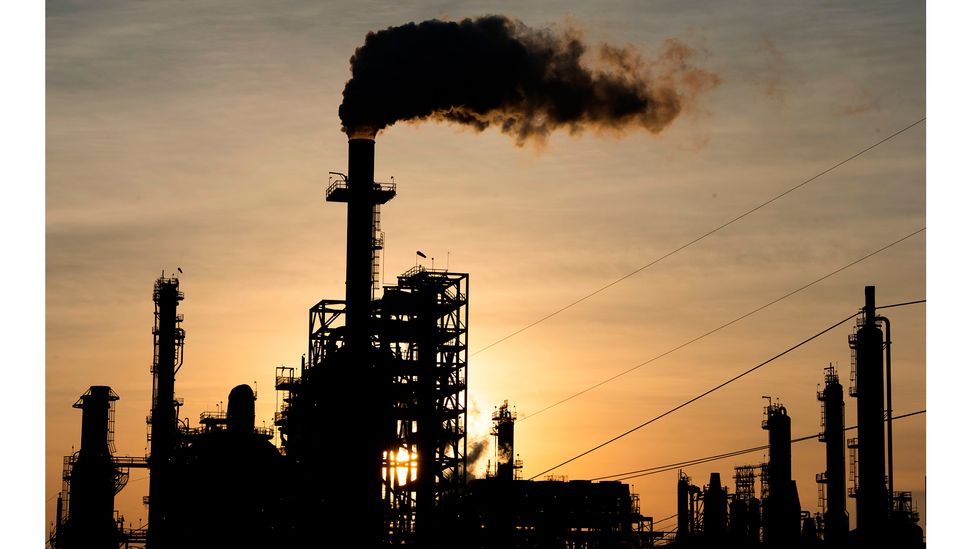 Some pension funds are selling their holdings in fossil fuels (Credit: MARK FELIX/Getty)
There's been a rising interest in recent years in the power of pensions to impact the world in both helpful and harmful ways. A key moment was the popular 2017 TED talk by oncologist Bronwyn King. In the talk, King, who had witnessed first-hand the devastating impact on her patients of smoking tobacco, describes her mortification at discovering that her pension, which was sitting in the default fund of her pension scheme, was partly invested in tobacco companies.
"When you invest in a company, you own part of that company," says King in the talk. "You want that company to attract new customers, you want that company to sell more of its products. And when it comes to tobacco, I couldn't think of anything I wanted less."
Richard Curtis, co-founder and director of the Make My Money Matter pension campaign (and screenwriter of romantic comedies such as Notting Hill and Love Actually) began thinking about the power of pensions after watching King's talk. A longtime campaigner, including as the co-founder of the UK charity Comic Relief, his interest in pensions is the next step in a journey of "just generally trying to do the right thing", he says. "Our financial power is the biggest thing we've got to have an effect on business, which self-evidently has to change most."
How to green your pension
I'm 33, so by the time I begin thinking of doing any actual withdrawals from my pension I'll already know whether or not the world has achieved net-zero emissions by 2050.
How to engage with your pension
Find out who your pension provider is
Identify where your pension is invested
Scrutinise your pension provider's responsible investment policy
Explore your options for moving your pension investment to a different fund with the same pension provider or to a new provider.
This means I'm actually at the perfect age to start thinking about my pension – the money going into it will continue to shape the world I'm living in for decades to come. "Pensions have this strange contradiction," says Curtis, "because you think about them as something to do with older people, but actually, the moment of initial engagement comes when you're young."
Outside environmental and sustainability factors could in turn have a huge impact on my portfolio in the coming decades. "Almost regardless of your values, if companies these days don't actually have a proper plan for net zero emissions, they're going to be increasingly uncompetitive, they're going to be stranded assets, and therefore are going to be a risk," says Robins.
There is a huge lack of knowledge and understanding about pensions. A survey last year from investment fund Hargreaves Lansdown found that a third of UK pension holders don't even know that their pension is invested in the stock market. Curtis says he used to be among them. "I think I just thought, you know, it was in Gringotts and it was slowly growing," he says. "So lesson number one is pensions are an investment tool. That's what pensions do."
So, how do you actually go about investigating your pension? It's not as complicated as you might think, says Stanley. "It's increasingly easy to move now that everything has gone online. Once you've done it, you think, 'Oh, God, why didn't I do this earlier?'"
In some cases, people already have alternative options to switch to with their existing pension provider. If these options don't exist for your workplace pension, you could talk to your employer and ask them to look into making a change, says Curtis. Make My Money Matter has templates pension holders can use to start this conversion.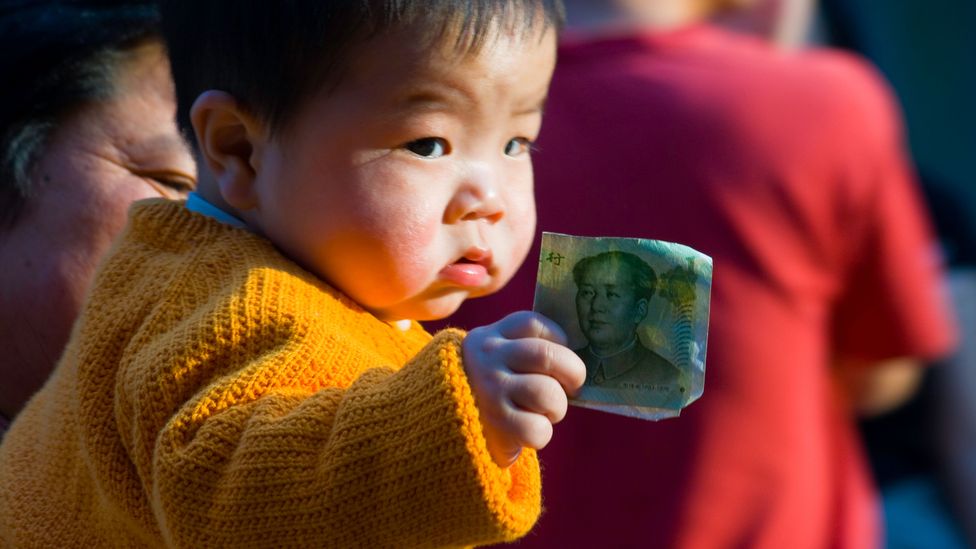 The money you put into your pension will shape the world for decades to come (Credit: Marcia Chambers/Alamy)
I am a member of two different workplace pension schemes from previous jobs I've had. For the first scheme, after racking my brains for the name and tracking down some emails, it was relatively straightforward to create an online account. I found I was in the default fund, which showed the top 10 holdings: Apple, Microsoft and Prologis (a real estate investment company) were the top three. There are other places I'd rather invest my money, but at least there were no fossil fuel firms listed among these top 10. I was happy to see that the pension scheme also has a responsible investment policy covering all its funds.
The provider's website showed me several investment options. There was no climate or sustainable fund available, but there was an "ethical" option, which "aims to track the performance of the global equity market as closely as possible whilst only selecting 'socially responsible investments'". The only clear exclusion was companies involved in the production of "controversial weapons, including cluster munitions". The top 10 holdings here included Microsoft, Apple, Amazon, Tesla, Home Depot and Nestle.
I called the pension provider to ask if the ethical fund invests in fossil fuels, but they weren't able to tell me, nor give me a list beyond the top 10 holdings. I decided to switch to this fund for now, which I did at the click of a button – at least the switch was easy.
SUSTAINABILITY ON A SHOESTRING
We currently live in an unsustainable world. While the biggest gains in the fight to curb climate change will come from the decisions made by governments and industries, we can all play our part. In Sustainability on a Shoestring, BBC Future explores how each of us can contribute as individuals to reducing carbon emissions by living more sustainably, without breaking the bank.
My other pension fund was a bit more complicated. I soon found my pension is invested in fund after fund, like a nesting doll – so finding the companies took some time. After setting up an online account for this one, I could see my pension is invested in nine funds. For the largest of these, the top 10 holdings were other funds. Looking at the largest of these, I found its top 10 holdings include investments in two oil majors as well as two multinational mining companies. It was a bit tricky to find but there it was: my pension is indeed invested in fossil fuel firms.
Having to do this kind of digging to find out where your pension is actually invested is frustratingly common, Stanley notes. "Conveniently for the providers who are not particularly sustainable, it's not easy for people to find out exactly what funds they're in and exactly what companies their funds are invested in."
I called to ask about switching to a sustainable or ethical fund, and the provider sent me a list of around 200 options. This list was a bit overwhelming, but I found a tool on its website where I could view the top 10 holdings of each fund, and checked the ones with "ESG", "ethical" or "environment" in the title.
In the end the ethical bond option appealed most here too, as I liked the companies it was invested in such as an insurance company well known for its climate action and several British water companies. The fund said it invests mainly in UK bonds which meet "predefined ethical criteria", and its policy "considers" alcohol, armaments, gambling, pornography, tobacco, human rights, animal testing and the environment. I couldn't find an option to swap online, so I called again and was sent a form to send in the post.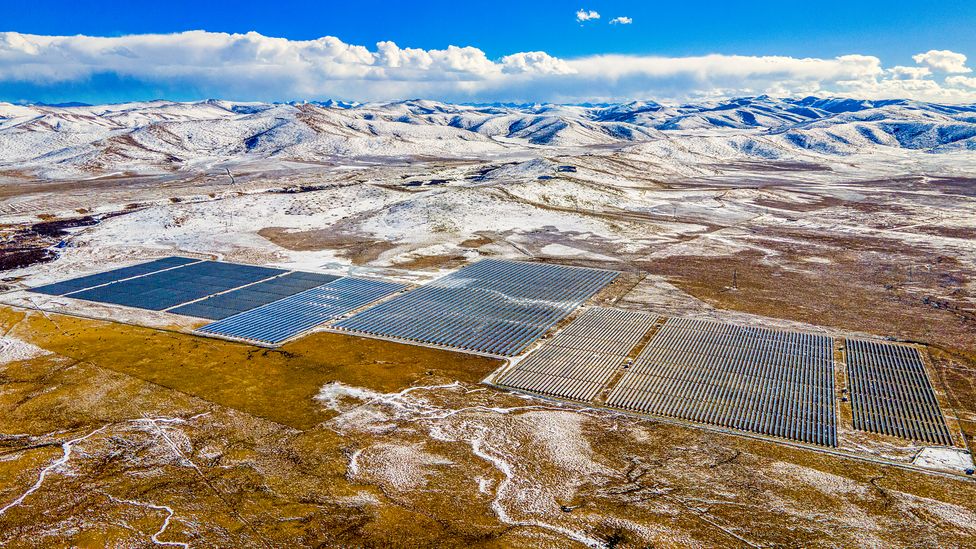 Investments to build green infrastructure can be attractive for pension funds as they typically offer steady investments and returns, says Nick Robins (Credit: Xu Jun/Getty)
There are still huge limitations to putting your pension exactly where you want it, especially if you are part of a workplace scheme. Juggling the climate aspects with other social factors can also be tricky. Not all renewable energy companies may be great socially, for example, says Stephanie Giamporcaro, an associate professor in responsible and sustainable finance at Nottingham Business School. Ethical investment is in part all about fuelling the world you want to see tomorrow – and there are lots of considerations in this fast-moving area.
Some people are also concerned that a greener pension will lose them money, but Robins says people should be ready to challenge that excuse. Because of digital technology, the costs of understanding the environmental impact of portfolios is dramatically falling, he says. And while money invested on the stock market is always at risk, Robins says there is no evidence incorporating climate change will make you worse off.
"All the academic evidence I've seen for many, many years, is that incorporating environmental, social and governance factors has no additional cost, largely because you are future-proofing yourself against oncoming issues," he says.
In fact, research from data provider Morningstar in 2020 found that the majority of ESG funds outperformed the wider market over 10 years. You may also find that there simply aren't ESG options available. In the US, for example, concern over legal liability has held up retirement plan sponsors from considering these factors. Last year, however, the US government proposed a new rule to make it easier for employers to offer ESG investments in workplace retirement plans. The text of the new rule notes that projected return of pension portfolios "may often require an evaluation of the economic effects of climate change and other ESG factors on the particular investment or investment course of action".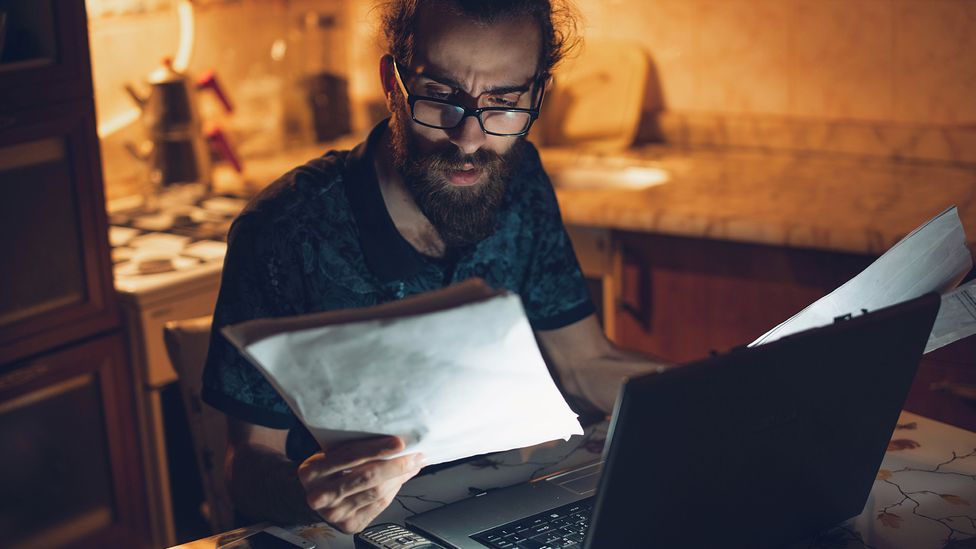 Having to dig to find out where your pension is actually invested is frustratingly common (Credit: Sefa Kart/Alamy)
A wider shift
There are now more ethical and sustainable pension options than ever, but the pension world is now beginning to see another shift, with increasing focus on entire portfolios being aligned with net zero emissions rather than simply offering the most concerned people a sustainable option.
"What came out particularly of the COP26 Glasgow Summit [was] that actually every pound of every pension fund needs to be aligned with net zero goals," says Robins. "The default option, which 90% of people will take, has to be aligned with net zero. This is no longer a niche issue for the pension funds."
Pensions are really long term and can take account of issues like climate - Nick Robins
Pension holders can contribute to the wider move by contacting their schemes and insisting the pension fund has a policy, for example, for delivering net zero before 2050, says Robins. They can also get in touch with the board of trustees of the pension scheme.

Now I've better understood and taken ownership of my pension, I'll keep playing around with my options in the future. I'm also considering moving all my funds into a self-invested personal pension (SIPP), giving me more freedom of choice over the investments.

I also aim to talk more about where my money is invested, something that is tricky for many of us. Discussing the sustainability of pensions could end up being the biggest climate action you take, says Giamporcaro. "We talk about the clothes we buy, we talk about the food we buy, so why don't we talk about where we invest our money?" she says. "[It's] embracing that it's something that is part of our life."

--

Join one million Future fans by liking us on Facebook, or follow us on Twitter or Instagram.

If you liked this story, sign up for the weekly bbc.com features newsletter, called "The Essential List" – a handpicked selection of stories from BBC Future, Culture, Worklife, Travel and Reel delivered to your inbox every Friday.

;