Oyster sauce is a much-loved ingredient of the Chinese dinner table. How is it made, and why is it so irresistible?
O
Of all the intriguing condiments in Chinese cooking, there is one whose moniker probably raises more questions than it answers: that is, oyster sauce. How, you might wonder idly, can such a pale, briny food item as the oyster, rarely cooked, produce something so deeply brown and velvety?
Even if you've never used it yourself, you've almost certainly had oyster sauce many times, in a wide variety of familiar Chinese dishes. The comforting savouriness of beef with broccoli owes much to this glossy brown sauce, and chow mein, likewise. Oyster sauce is salty and sweet, with a kiss of ginger and a strong umami punch. It has a long history, one that runs in parallel with that of other delicious brown gooey sauces from around the world.

Oyster sauce gets its colour from a source known to everyone who's browned bacon or onions: the Maillard reaction, in which heat causes proteins and sugars to react together, deepening in hue as they become even more delicious. The sauce is made from the liquid oysters have been poached in, boiled until it's caramelised and dark and then enriched with soy sauce and spices. It is not, like a fish sauce or Worcestershire sauce, usually a product of fermentation. In one charming video, a couple in Shenzhen, China, demonstrate the traditional method with many hours of simmering in a wok (a bottle of beer appears part way through – the perfect accompaniment to some fishy hijinks).
You might also like:

Interestingly, while it has likely been made for ages, oyster sauce as a marketable concept is not terribly old. It was in 1888 that the founder of the most prominent oyster sauce brand, Lee Kum Kee, began to package and sell what company legend describes as an overboiled oyster soup turned to briny, savoury goo. Since its founding in Zhuhai, China, the company has become a global condiment behemoth. It's not the only sauce on the market, but it is everywhere, and chances are, if you've had oyster sauce, you've had Lee Kum Kee.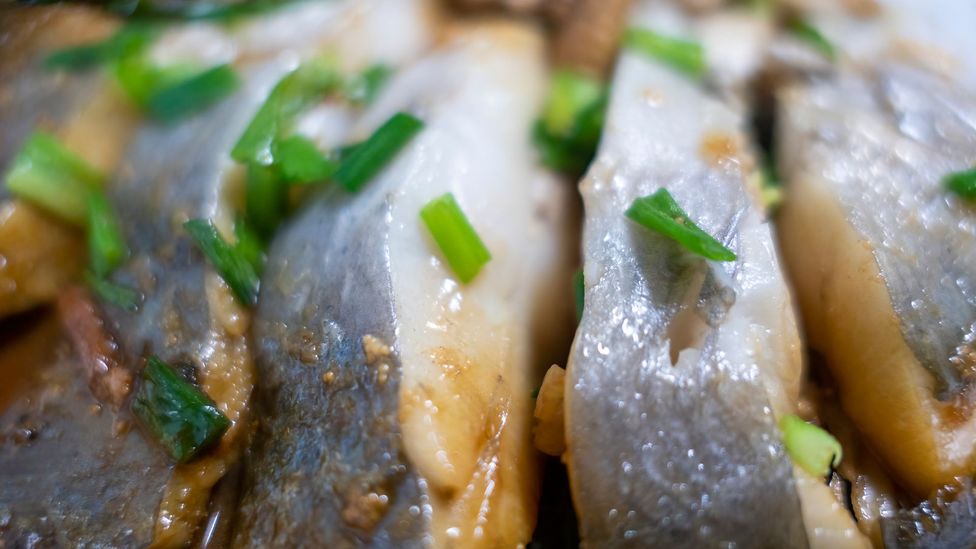 Oyster sauce is a classic ingredient in many Chinese dishes, imparting a rich, savoury flavour (Credit: Lingqi Xie/Getty Images)
When it comes to foggy but colourful origin stories, by the way, Lee Kum Kee is in good company with another umami staple: Worcestershire sauce, as conceived by Lea & Perrins. The original Lea and Perrins were chemists who released a fermented sauce of malt vinegar, tamarind extract, anchovies, sugar, and other goodies in 1837.
But the legend circulated about the roots of Worcestershire sauce – that a local nobleman returning from India, where he had been Governor of Bengal, commissioned the sauce from them to imitate one he'd had abroad – has some significant plot holes, the largest of which is that said nobleman is not known have ever been to India, let alone been a governor.
But if oyster sauce's origins are humble, the passion it inspires in some chefs is anything but
But if oyster sauce's origins are humble, the passion it inspires in some chefs is anything but. Brandon Jew, the owner and executive chef of Mister Jiu's and Mamahuhu in San Francisco, for a time made his own oyster sauce. In an episode of the radio show The Splendid Table, he describes oyster sauce to what you'd get if barbecue sauce and fish sauce had a child. "A pungent child who had trouble making friends on the playground," suggests host Francis Lam, "but really sweet once you get to know them."
To make his version, Jew made a stock using the oysters' liquor, their shells, seaweed, and ginger. He then poached oysters in the stock, and dehydrated them, amping up their umami flavour, before frying them with garlic, ginger, tamarind, onion, and anchovies. All that got mixed with brown rice syrup and molasses for sweetness, plus fermented bean paste and soy sauce for yet more umami. Puree, and swoon.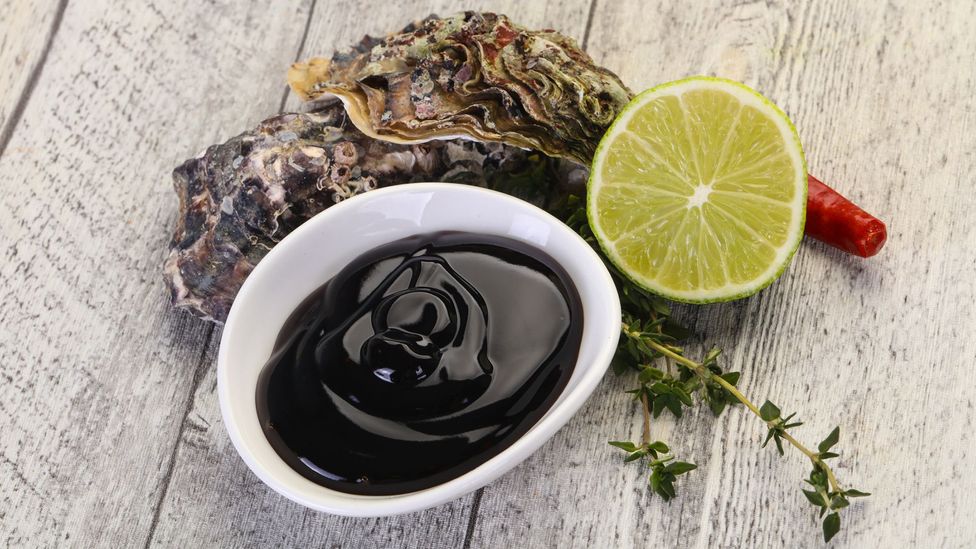 Oysters are indeed involved, but the creating the sauce is a multi-stage process (Credit: AndreySt/Getty Images)
Jew says on the show that his quest to make oyster sauce from scratch, rather than reaching for a bottle of ready-made, reflected a desire to move past the great sameness afflicting American Chinese cuisine. If many chefs are making their own pickles and bread, in Asian American cuisine he saw a tendency to rely on condiments and flavourings bought rather than made in-house.
But scaling up that baroque version is not a simple process. When I wrote to Jew recently asking about the oyster sauce, he wrote back that at the moment, the sauce isn't in production.   
"I still have dreams to be able to produce the amount that I would need for the restaurant," he said. For those curious to taste the results, that's something to look forward to.
--
Join one million Future fans by liking us on Facebook, or follow us on Twitter or Instagram.
If you liked this story, sign up for the weekly bbc.com features newsletter, called "The Essential List" – a handpicked selection of stories from
BBC Future, Culture, Worklife, Travel and Reel delivered to your inbox every Friday.