From toys to toothpaste, the forgotten possessions left behind on former nuclear weapons bases in Poland reveal fascinating insights about the Soviet officers and families who once lived there.
A
At a Soviet military base deep in the Polish forest, miles from the nearest village, an officer's family was whiling away another Saturday morning. The children brushed their teeth hurriedly after breakfast, then rushed outside to play soldiers with plastic pistols. Their father laid out his uniform, the hammer and sickle button sparkling, while their mother sat down for a game of chess.
But they knew that beneath their feet, stored in utmost secrecy, were nuclear warheads, likely many times more powerful than the bombs dropped on Hiroshima and Nagasaki in 1945.
"Commanding officers knew very well that, for their psychological health, it is very important to create an illusion of everyday peaceful life," says Grzegorz Kiarszys, an archaeologist at Szczecin University who has studied the ruins and rubbish piles at three long-abandoned Soviet nuclear weapons bases in north-western Poland.
Each of the three bases – Podborsko, Templewo and Brzeźnica Kolonia – was once home to around 140 people, mostly soldiers but also some officers whose immediate families were allowed to live there too. Kiarszys has seen photographic evidence confirming the presence of these families, but it was the ephemera and waste they left behind that revealed the most striking insights about how they lived while stationed there.
Rubbish can tell you a lot about a person or community, a phenomenon called garbology. (Read more: Garbology: How to spot patterns in people's waste.) At these isolated former bases, old pieces of uniform lie decaying in the leaf litter next to sweet wrappers, rubber ducks and toy telephones. Text on some of the items confirms their date and origin in the Soviet Union.
There are branded shoes from the West, for instance, and what could be Lego bricks
Kiarszys says the waste is "completely different" from what you'd find in an ordinary Polish rubbish dump from the same era. There are branded shoes from the West, for instance, and what could be Lego bricks – things that only a few people, such as Soviet officers with access to foreign currency, could buy under communist rule in the Eastern Bloc.
Local people in western Poland were aware that the Soviet military operated numerous facilities in their part of the country during the Cold War, but it was only after the fall of the Soviet Union in 1991 that Poles learned how some of these bases were used to store nuclear weapons.
"For many years we have been told that there are no nuclear weapons in the territory of Poland," says Kiarszys. These hidden bases harboured an awesome destructive power that could have been deployed during a war in Europe. "The idea itself was crazy," says Kiarszys. "But that's how the Soviet generals believed war in Europe would go."
Scroll down to explore what Kiarszys discovered: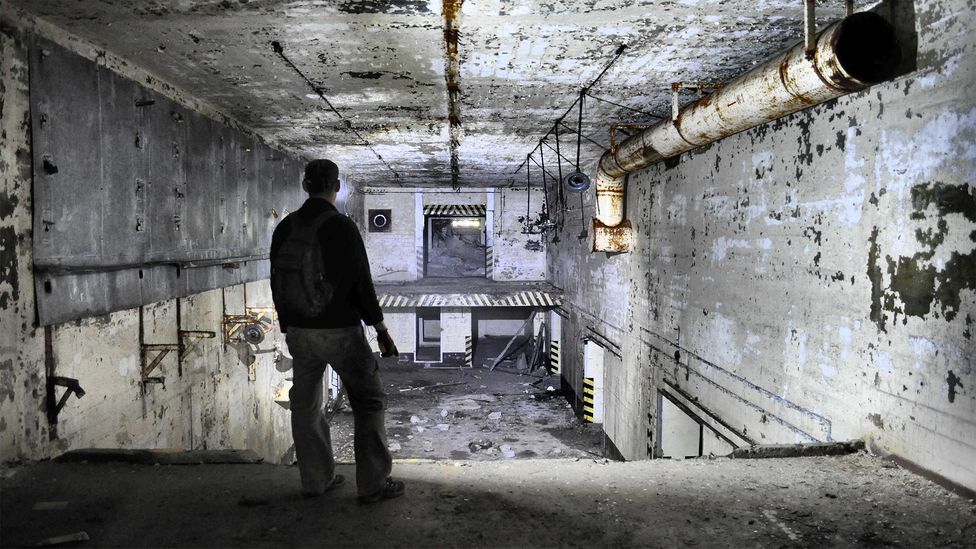 Inside the bunker at Templewo. No plans for the bases exist in Poland's national archives, so Kiarszys had to map them himself (Credit: Grzegorz Kiarszys)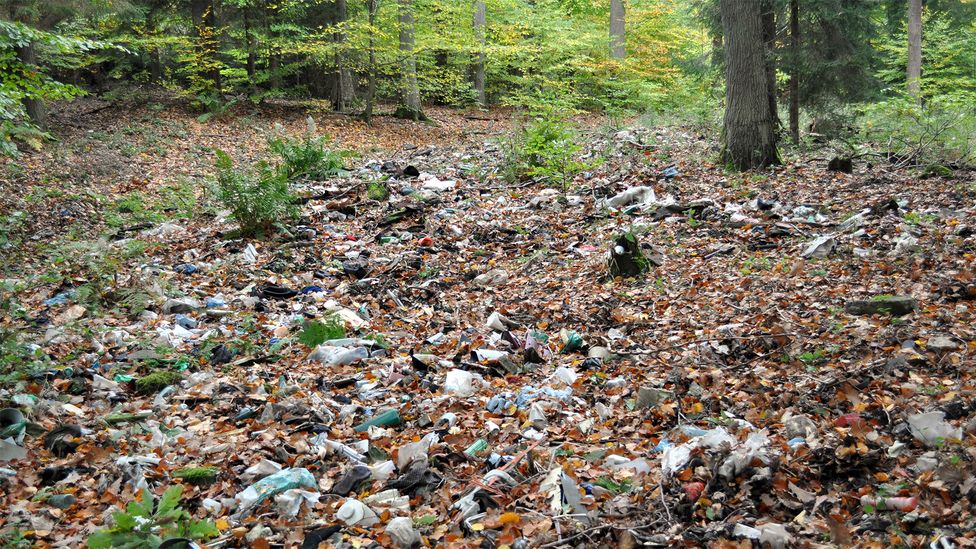 Hidden in plain sight, in a lonely part of the Polish forest, lie fragments of once-secret lives. (Credit: Grzegorz Kiarszys)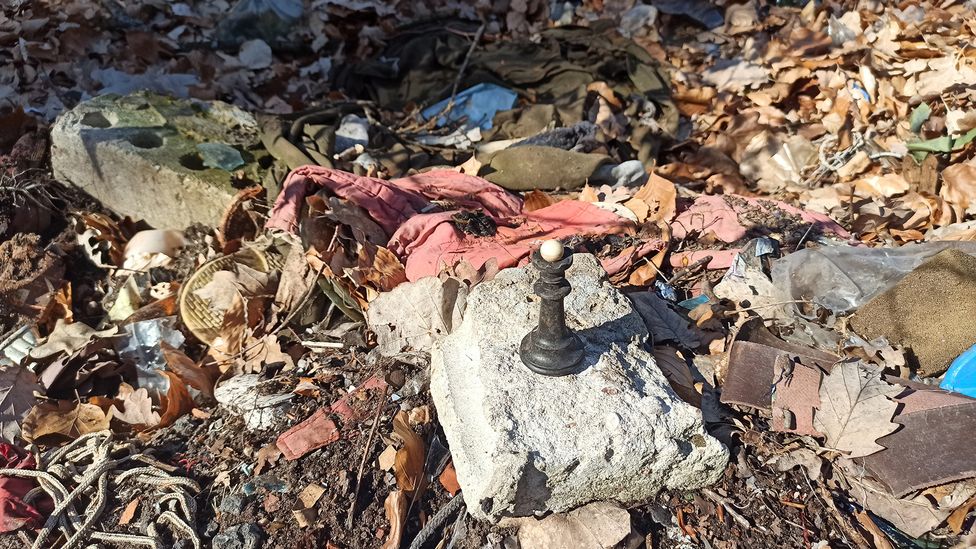 How about a nice game of chess? A piece from a long-forgotten set which once entertained military personnel or their families. (Credit: Grzegorz Kiarszys)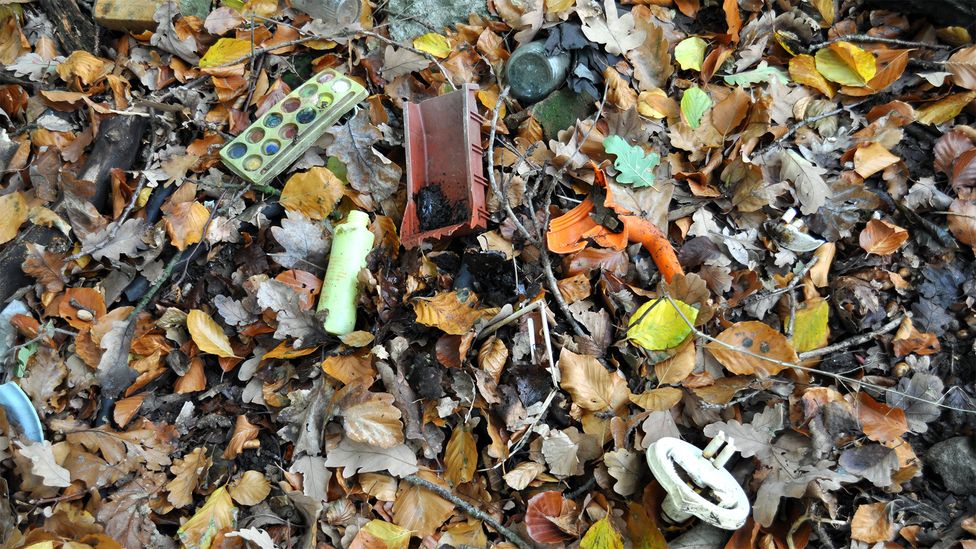 Visitors only believed Kiarszys when they saw the waste themselves. "It really shows the power of material culture," he says. (Credit: Grzegorz Kiarszys)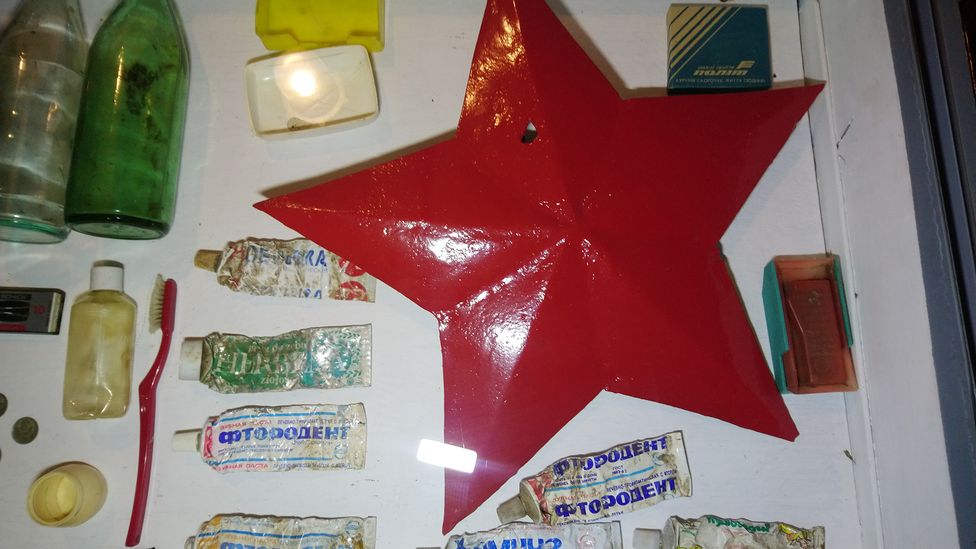 A red toothbrush to match the star? Some of the used tubes of toothpaste carry the brand name "Fluorodent" in Cyrillic (Credit: Mieczyslaw Zuk)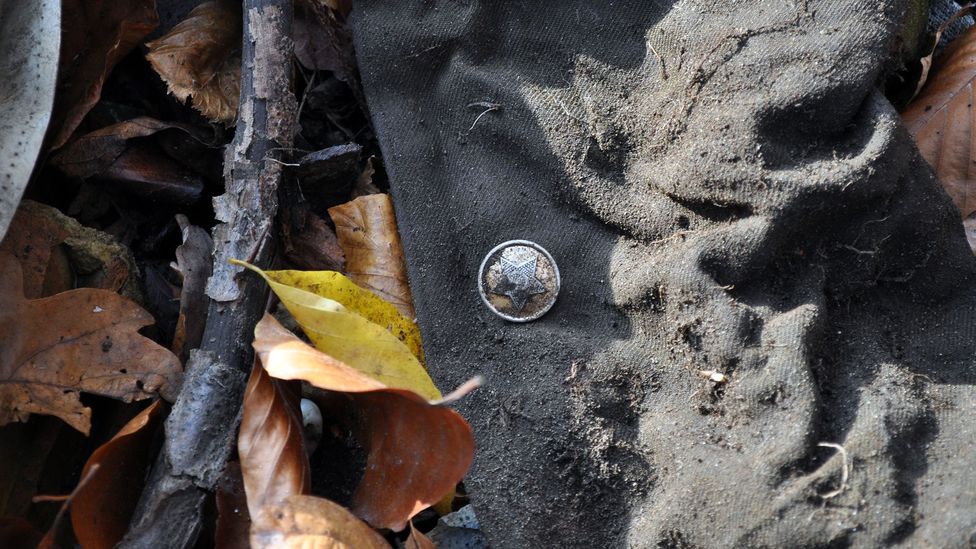 A button on a Soviet uniform. The hammer and sickle insignia is just visible at the centre (Credit: Grzegorz Kiarszys)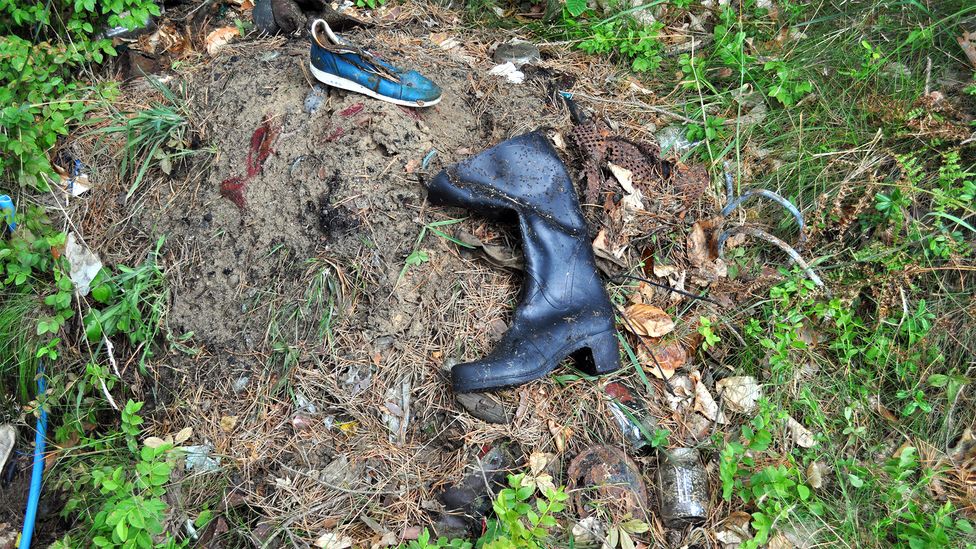 Military paraphernalia mixed with quotidian waste. "They were several kilometres from the nearest villages and the largest garrisons," says Kiarszys (Credit: Grzegorz Kiarszys)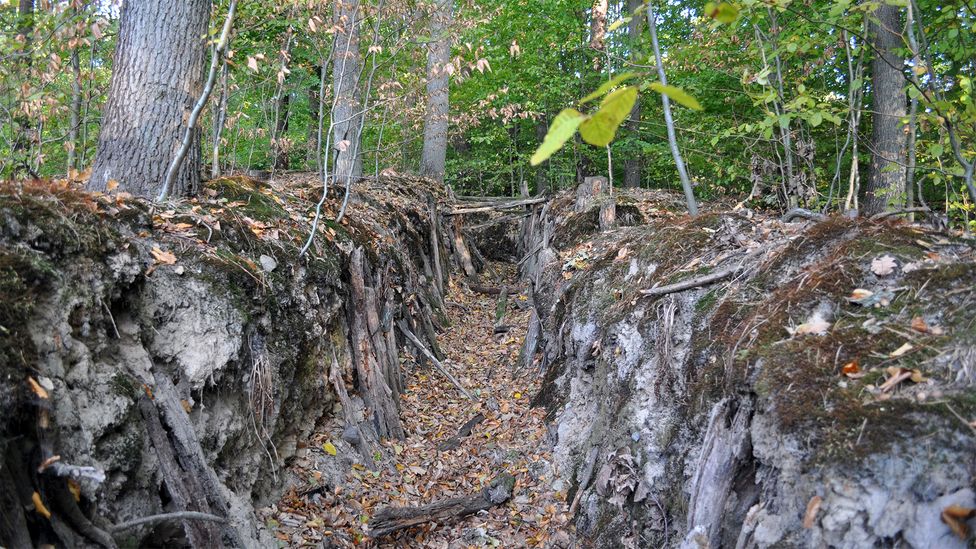 The Soviets dug trenches and foxholes around the bases, as defensive positions (Credit: Grzegorz Kiarszys)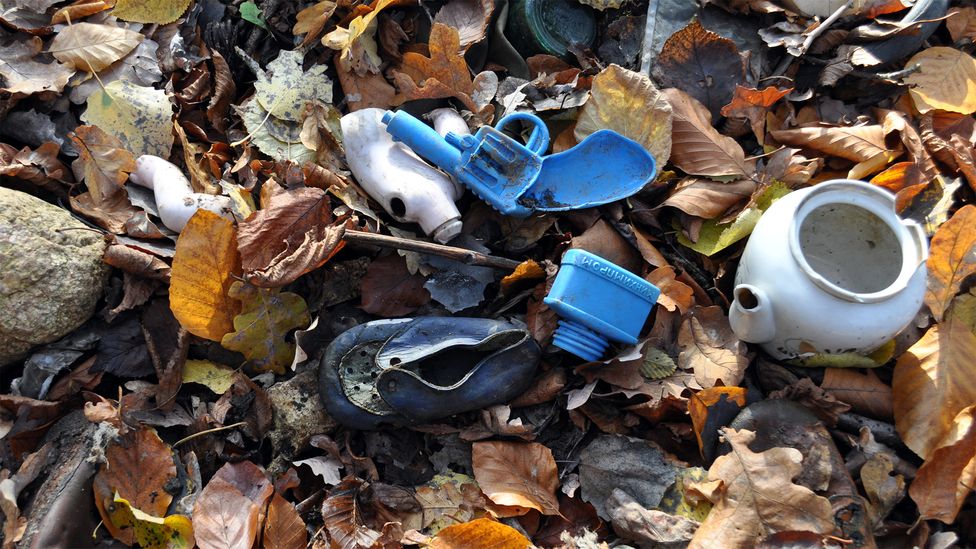 Toy guns have been found in the waste heaps. The square-shaped piece of plastic, which appears to be an ink bottle, is embossed with Cyrillic text (Credit: Grzegorz Kiarszys)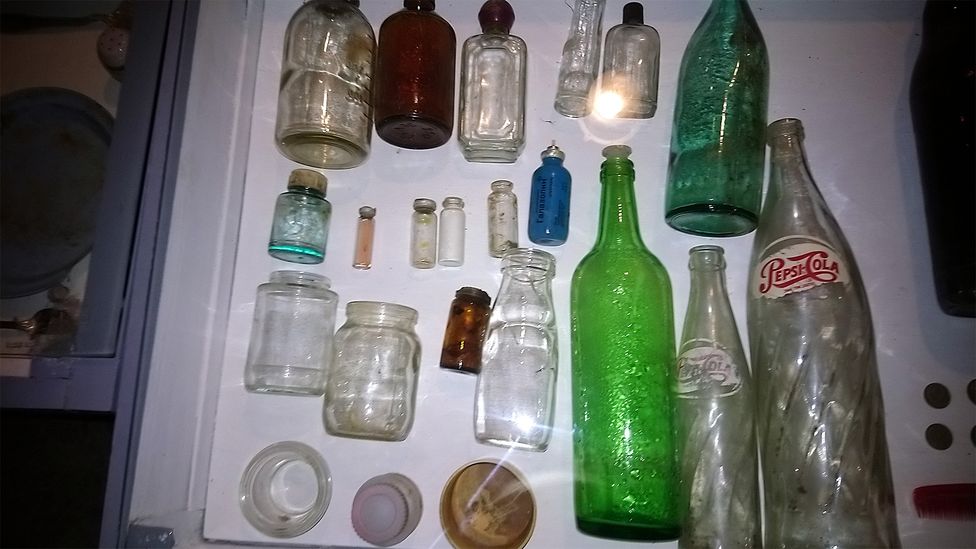 In 1974, Pepsi became the first American consumer product to be produced, marketed and sold in the Soviet Union (Credit: Mieczyslaw Zuk)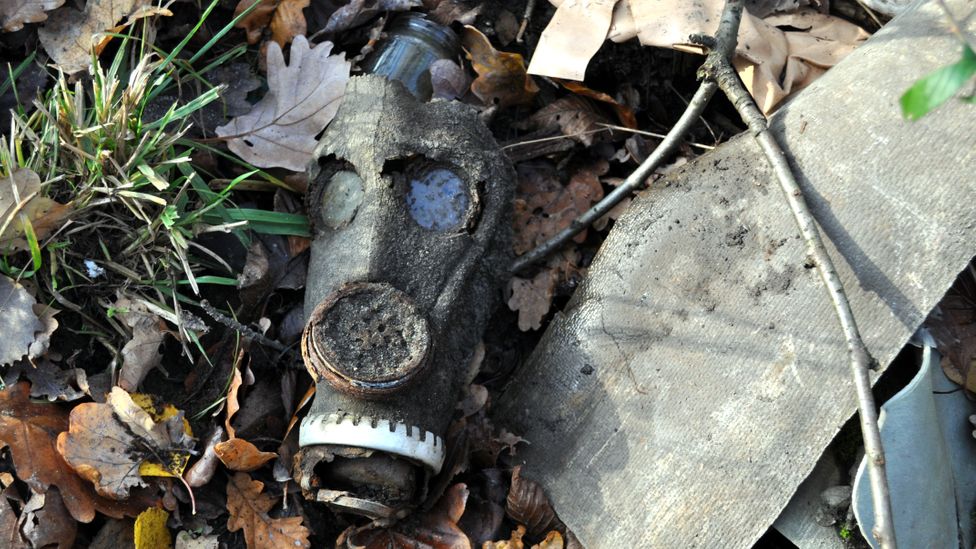 People living on the bases must have known of the threat of nuclear war (Credit: Grzegorz Kiarszys)
Kiarszys scoured satellite imagery and explored the bases in person, to better understand them (Credit: Grzegorz Kiarszys)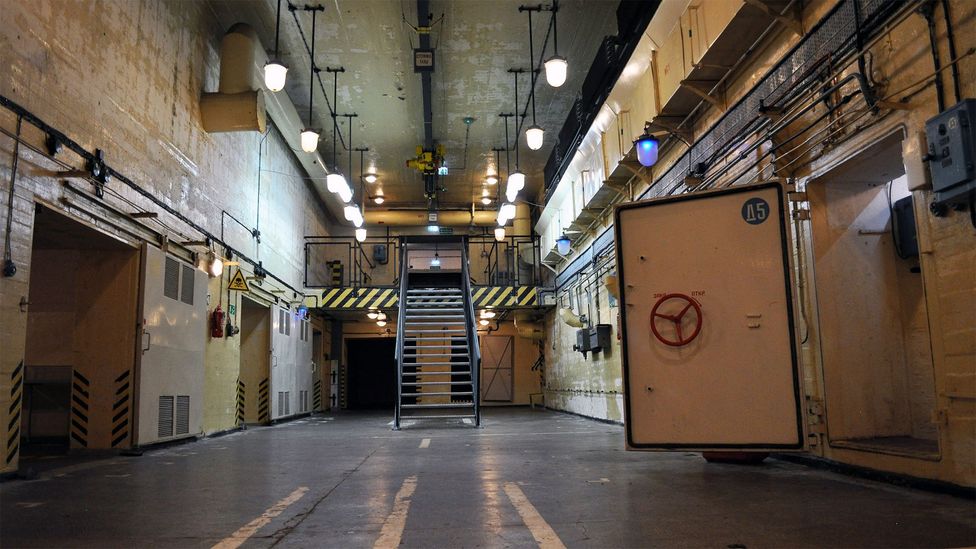 The base at Podborsko is now open to the public as part of a local museum (Credit: Grzegorz Kiarszys)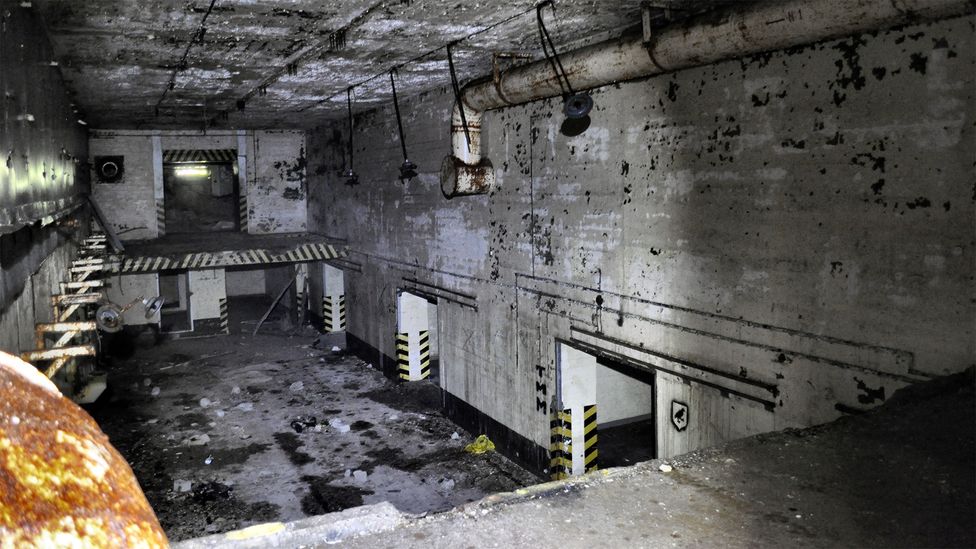 The other two bases are in much grimier condition. This is the bunker at Brzeźnica Kolonia (Credit: Grzegorz Kiarszys)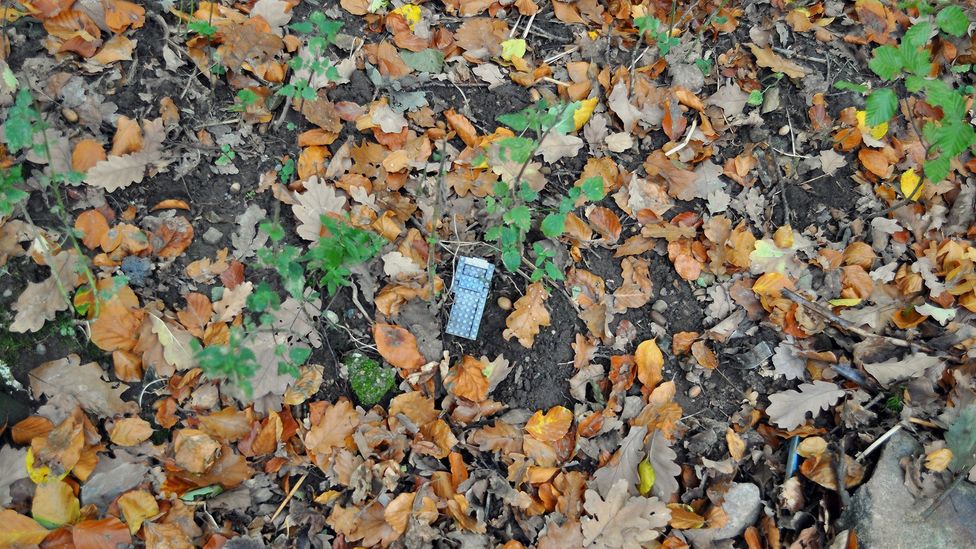 A potent status symbol for a Soviet child. Lego was unavailable to most in Poland during the Cold War, though this piece could be a substitute brand (Credit: Grzegorz Kiarszys)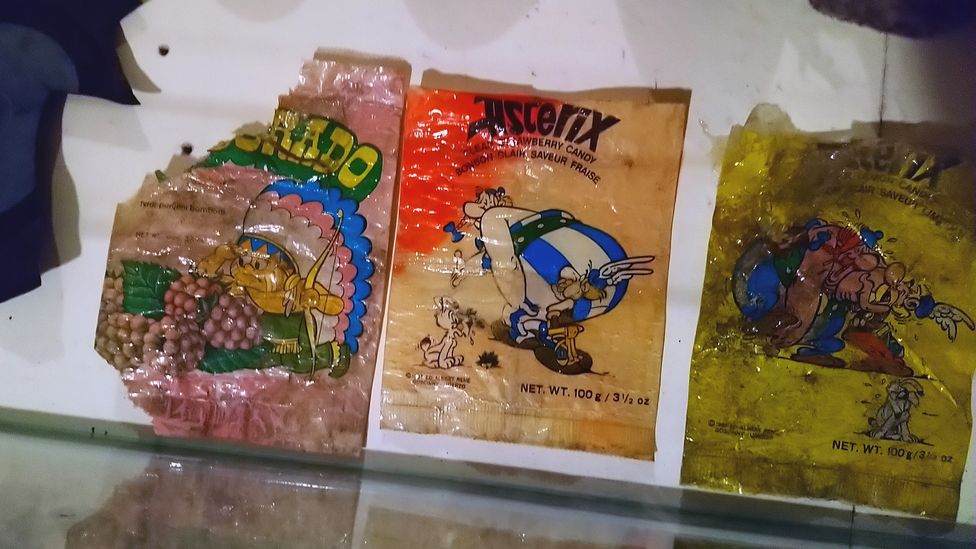 The dates and text on food wrappers helped to confirm the origins of the rubbish (Credit: Mieczyslaw Zuk)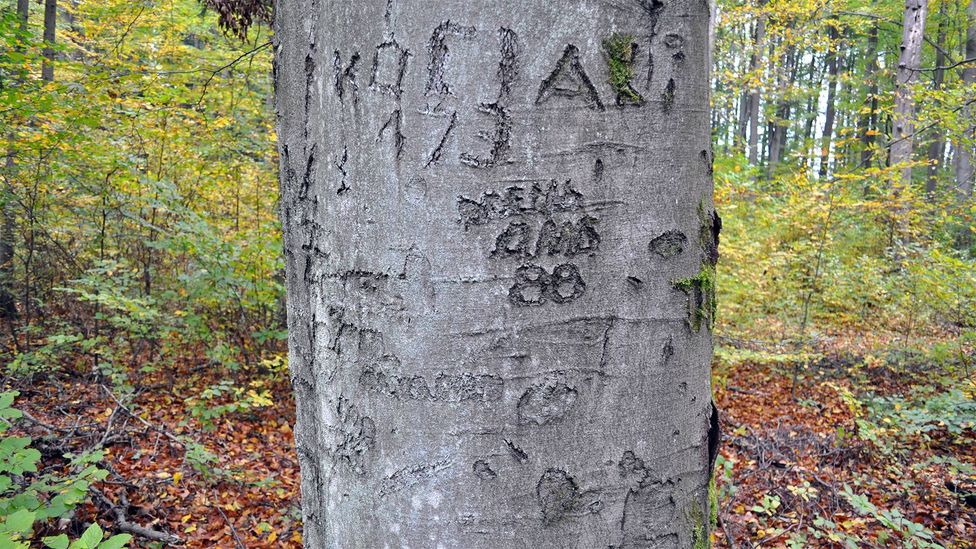 Carvings in the bark of a tree. The year, 88, is visible at the bottom of the carving as are some Cyrillic letters (Credit: Grzegorz Kiarszys)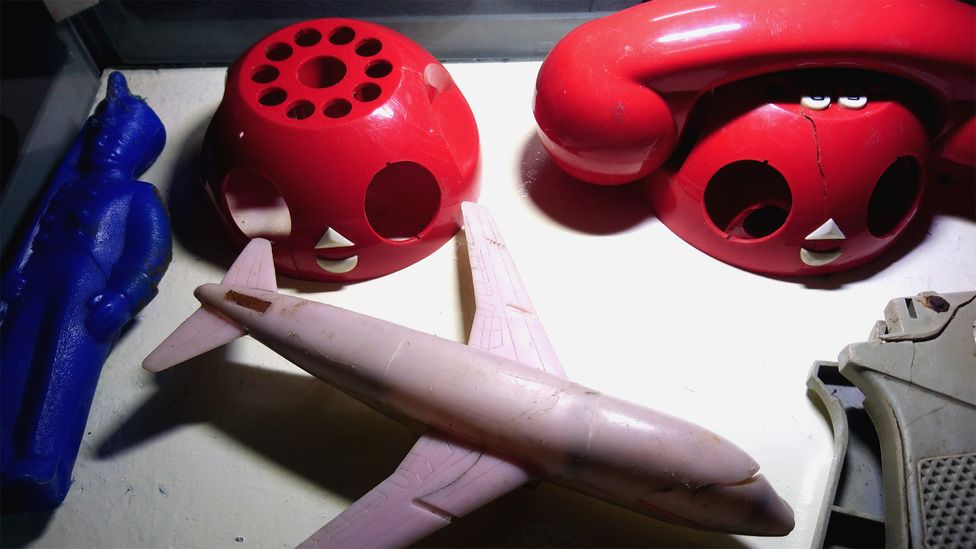 Besides toy guns, there are plastic figurines, miniature planes, tanks, telephones and other playthings (Credit: Mieczyslaw Zuk)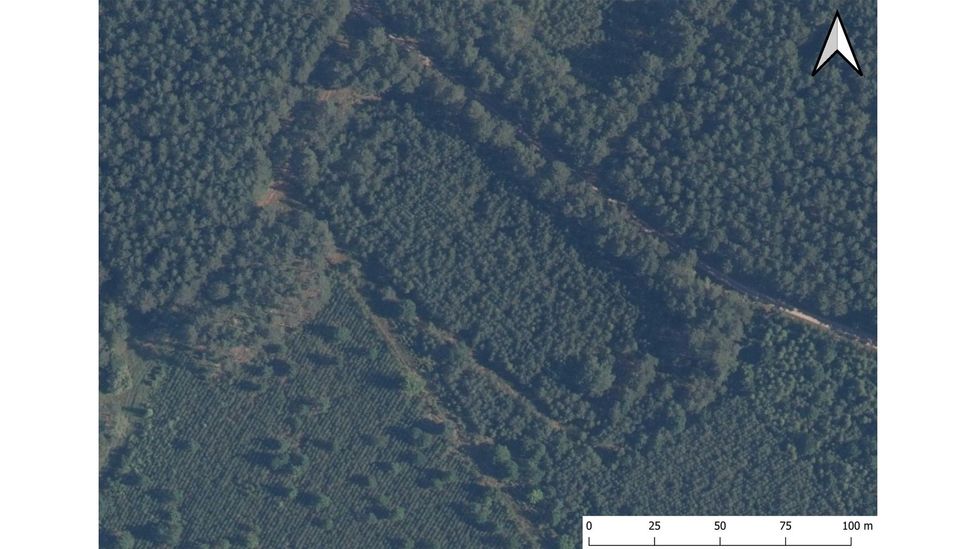 One extraordinary trace of Soviet activity at Brzeźnica Kolonia base is this football pitch and running track, far from the nearest village (Credit: Grzegorz Kiarszys)

;