Beyond London: The North
The BBC has been run from London for most of its life. So how has it tried to reflect and speak to those living in the rest of England? Here, interviews from the BBC's Oral History Collection reveal some of the behind-the-scenes story of what was called 'North Region'.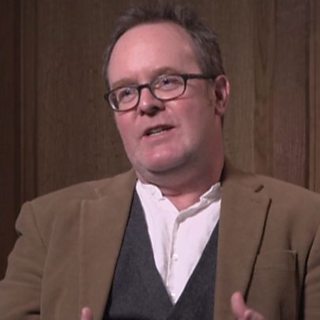 Professor David Hendy
Professor of Media and Cultural History, University of Sussex
In the earliest years of the BBC, "London"or "2LO" as it was called, was just one radio station among several. Besides 2LO, there were stations at Cardiff, Glasgow, Aberdeen, Bournemouth, Birmingham, and Manchester, as well as a number of smaller 'relay' stations. These never thought of themselves as outposts. The BBC, too, aspired very much to be a national broadcaster, a "universal" service reaching into "the greatest possible number of homes", as its first Director-General, John Reith, put it.
Yet Reith also wanted to provide these homes with the "best in every department of knowledge, endeavour and achievement". And he was equally sure that the "best" was generally found in the capital. This, and his desire to keep a close watch on everything that went out in the name of the BBC, led very quickly to greater centralization in London.
Some of the city stations closed altogether. Others became the headquarters of a newer, broader "regional" system. With only minor variations until the BBC launched local radio in the 1960s, the basic pattern was established: a three-way division of England between West Region based in Bristol, Midlands Region based in Birmingham, and North Region, based at the old 2ZY station in Manchester.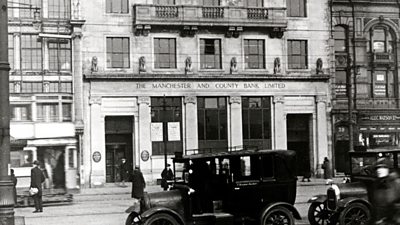 North Region was by far the largest, stretching from the Scottish borders to Lincolnshire. In the inter-war period, it was also North Region, more than any other, which developed a distinctive character and style. As the BBC's "National Programme" from London became increasingly stodgy in tone, it was the North that best reflected working-class life in all its variety and richness.
One of the North's pioneering figures was Ted Wilkinson, who started working at Manchester in the mid-1930s as a drama producer. What struck Wilkinson most about the region in those days was its confident and lively theatre scene, one that provided a rich pool of talented playwrights and actors from which radio could draw:
Several actors had their radio debut performing in Children's Hour, a classic radio series that emerged on the airwaves in lots of different regional guises. One of the key figures involved in Manchester's own version was Olive Shapley, who joined the BBC in 1934 as "Organiser Northern Children's Hour". Shapley's real interest, however, and her major contribution to broadcasting, was as a pioneer of social documentary. She was the first producer to routinely leave the studios behind.
Using enormous mobile recording vans to travel across the region, she would interview people in their own homes or workplaces, encouraging them to speak into the BBC microphone as naturally as possible.
One of her outstanding productions was The Classic Soil, broadcast in July 1939. Scripted by Joan Littlewood, it drew inspiration from Friedrich Engels' great Victorian survey, The Condition of the Working Class in England, to offer listeners what the Radio Times called "a microphone impression" of Manchester "today and a hundred years ago". In this interview recorded in 1984, Shapley recalls the programme and the impact it had inside the BBC and among documentary film-makers at the time:
The North Region's taste for socially inclusive and sometimes overtly progressive documentaries, was partly a result of the particular people working away inside the BBC's Manchester headquarters. Shapley had become a committed socialist in her Oxford undergraduate days, where she had been a close friend of the future Labour politician, Barbara Castle.
Others based at Manchester between the Wars included Archie Harding and Geoffrey Bridson, who both proudly described themselves as men of the Left. However, party politics was less significant than a broader sense of being anti-establishment and a natural instinct towards a closer connection with listeners.
There was also the feeling of civic pride, and the simple matter of escaping daily scrutiny by the Corporation's top brass. It all added up to a potent mix. One of the BBC's most senior figures in London, Charles Siepmann, reckoned that the further away from the BBC's headquarters in London he went, the more fiercely independent, and sometimes bloody-minded he found the staff.
That some of this creative independence survived long after the pioneers had departed is suggested by another interview in the BBC Oral History Collection.
In this recording, Grahame Miller, who first joined North Region in 1947 and became overall head of programmes there in the early-1960s, recalls some of the routine everyday life inside the BBC building. He suggests that one of the Region's classic series from the 1960s, Public Enquiry reflected not just the distinctively collaborative spirit in which he worked, but a special moment in post-war British life:
Manchester was not the be-all-and-end-all. The BBC's over-sized North Region contained a remarkable number of important towns and cities, each with its own sense of civic pride, each representing a different character, each speaking with a different accent. For listeners in, say, Newcastle, Manchester was their 'London' – a little remote, a little alien, a little irrelevant.
One way in which the BBC sought to tackle this was through establishing regional outposts which were big enough to create working cultures and specialisms of their own. In Leeds, for example, a thriving drama production team was built up. Among its stars in the 1960s was Alfred Bradley. In this interview for the BBC Oral History Collection, Bradley describes the "upsurge" in new writing which led him to work with writers such as Alan Ayckbourn, Barry Hines, Carla Lane, and, to begin with, Alan Plater:
The "gossip shop" atmosphere which Bradley enjoyed spoke to something else that North Region offered the BBC as a whole: an ability to create programmes infused with an un-scripted informality and chattiness that London had not yet discovered for itself. Many of the interviews in the BBC's Oral History Collection reveal a profound attachment among North Region staff to the idea that "ordinary" lives and "ordinary" voices needed to be heard, and heard speaking in their most natural and spontaneous way.
In this brief extract, we hear from Yvonne Adamson, who started working as a reporter for the BBC in 1945, based at its Newcastle studios. In it, she recalls advice she was given by her boss, John Coatman, when she first began:
The belief, as Adamson put it, that there isn't a "living soul" who doesn't have "something original, something interesting to relate" was perhaps the abiding ethos of North Region. Olive Shapley said that on the whole interviewing famous people never appealed to her: "They switched it on and switched it off". It was always "the ordinary people" she "liked better". For a BBC that's been historically over-reliant on broadcasting the voices and the views of the Establishment, the North provided an invaluable social conscience.
Back in London, there were many inside the BBC who worried that when local radio began in the late-1960s, and the Regions effectively disappeared as major broadcasting power-houses in their own right, this vital ethical counterbalance was lost. A few, more traditional in outlook, had remained uneasy about a myriad of voices and accents appearing on air, believing somehow that transcendent Reithian standards were thereby being eroded. Most tacked uneasily between the two positions.
In his interview for the BBC Oral History Collection, the veteran announcer John Snagge revealed his own distress about a strict adherence to a southern English "Received Pronunciation" being abandoned in the decades after the War. But in the end, he acknowledged, the greater danger was that posed by a BBC which kept too many people away from the microphone:
Related links
Interview transcripts