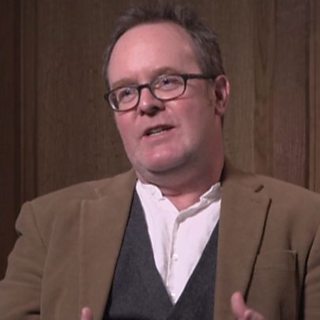 David Hendy
Emeritus Professor, University of Sussex, author of The BBC: A People's History.
8 May 1945 was VE Day – a day of celebration to mark the Allied victory in Europe. It was also a day in which the BBC would try to capture the mood not just of Britain, but of the wider world. As these newly-released archives reveal, however, there was in fact no single 'mood' to be captured: joy and relief was mingled with exhaustion, foreboding, and sometimes anger.
For many Britons, VE Day began in confusion. The previous day millions had been following the news on the wireless, knowing that Nazi Germany had already surrendered and hearing that Churchill was going to say something at some point.
Was there going to be a holiday declared for the next day? Would the holiday begin when Churchill spoke, or before? 'We grouse at the way the public has been built up to this point only to be let down by official news', one diarist recorded.
Twenty-four hours later, there was little doubt that this particular Tuesday was something special. But the mood of celebration was difficult to pin-down. In London, a young clerk noticed that all through the East End, 'the battered little streets' were 'gay with bunting'.
A nurse in Leeds thought everyone seemed happy, too, but also subdued – 'lost and off their bearings', she wrote in her diary, 'because all at once their best "toy" had been taken away from them – the war!'
The BBC stuck with its toy, and approached the day as if it was covering another large battle on the western front: outside broadcast units were set-up around the country, special transmitters and phone-lines were leased, seasoned war correspondents were stationed at strategic locations, and vast numbers of people were paraded before the microphone to share their stories and experiences, not just of the day but the past six years.
The ringing of church bells was to be a running-theme. It was one of the ways in which the BBC tried to weave into its output sounds from all corners of Britain. George Budden, a recording engineer based in Manchester, was one of those who had been busy preparing behind-the-scenes:
It was a measure of how far the BBC had come since September 1939, when it had suddenly been subject to Government control, that its VE Day programmes in May 1945 pointedly avoided endless political speeches and long-winded orations from military leaders.
Such figures had their turn on the nation's airwaves. But so too did Mrs Peacock of Tan Hill.
Indeed, the full schedule of programmes for VE Day – which can be downloaded below – makes fascinating reading:
Looking through its pages, we see that the King has his expected slot, and that Churchill is there, too, speaking from 10 Downing Street at 15.00. There is Big Ben, religious services, the national anthem: all the rituals one might expect from a national public broadcaster of upright standing.
Yet there's also plenty of dance music, light music, sing-along variety shows, Bing Crosby. And when it comes to the big set-piece VE Day programmes, we get outside broadcasts from the streets of Belfast, Cardiff, Swansea, Birmingham, Liverpool, Newcastle, Glasgow, Portsmouth.
There are messages from miners in South Wales and there's community singing from Bangor. The war correspondent Chester Wilmot pops up via a mobile transmitter somewhere in Germany, to speak not just to a Wing-Commander, but a private and a driver; later, we hear from a dock worker in Belfast. It's a deliberate attempt to transcend boundaries of class and region and taste.
It's also strikingly 'live' – either literally, or in style. This can be heard in one of the climactic moments of the day's coverage, when, at around quarter-past midnight, Stewart McPherson reports live on the scene's around him at Piccadilly Circus.
As always, a great deal of hidden labour went into programmes like these. Back in Broadcasting House, Mary Lewis and her team in the Duplicating Section had been working overtime once more to type-up and copy all the extra scripts that were needed throughout the day:
If the celebrations in London were a little nerve-wracking for some, the mood over in Germany was, inevitably, distinctly more sombre. And the BBC tried to convey this, too, in broadcasting an extraordinary dispatch from its war correspondent Wynford Vaughan Thomas:
Even in Britain, too, not everyone felt able to celebrate freely. The BBC's evening Victory Report included a short but moving comment from a Mrs MacDonald in Glasgow – who reminded listeners of families still grieving for lives lost and of battles beyond Europe still to be fought:
There was, of course, much partying – both on air and off. In between the outside broadcasts and special features, the BBC supplied plenty of celebratory dance music: Teddy Foster and his Band from Covent Garden, Lew Stone and his Band from Southampton, Melville Christie and his Orchestra from Amesbury, Eddy McGarry and his Orchestra from the Majestic Ballroom in Accrington.
In Somerset, Muriel Green had the day off from the hostel for factory-staff where she worked, and later wrote in her diary for Mass Observation of the events unfolding at the local village hall that night:
The radio's lively programme of music was on and dozens of village children appeared on the scene with fireworks and crackers… We stood watching it for a long time and about quarter to 11 went into the dance hall… I have never seen such signs of unrestricted merry-making… The romping continued till the end of the radio music and with exhaustion the circles were broken up.
Quoted in Dorothy Sheridan (ed.), Wartime Women: A Mass Observation Anthology, 1937-45 (2009)
Yet after every party, there is perhaps the hangover. On 17 May, Mass Observation received a rather despairing diary entry from one of its contributors in London. 'It is little more than a week since VE-Day', he wrote, 'but already the reaction is setting in. I find the news extremely depressing. Britain and the US seem to be at loggerheads with the USSR… There seems to be nothing but strife and confusion ahead when we should be seeing the bright skies of peace – and we are all feeling tired and hardly capable of coping with it.'
Nearly six years previously, on 1 September 1939, John Daligan had spent the evening drinking in the pubs of the West End to mark leaving his job as a Broadcasting House lift attendant so he could join-up.
Six months after VE Day he returned to Britain from Burma, after what he described as 'the most arduous and formative years that anyone could have lived'. It was then that he discovered a BBC that wasn't ready to treat him well:
The BBC had had a good war. It had navigated the delicate issue of Government oversight without being forced to abandon its principled commitment to broadcasting truth. It had grown immensely as a news-gathering organisation.
It had played its role well in nurturing morale and providing clandestine support across occupied Europe. And by becoming more relaxed about embracing popular tastes in music and comedy, it had convinced a fair few British listeners that it was perhaps 'for us' as much as it was 'for them'.
Inside, too, it had embodied something of the Blitz spirit – a slightly mythical notion which nevertheless conveyed something of the very real camaraderie which helped people get through the grim realities of life under siege.
Yet Daligan's tale of an 'embittered and somewhat disillusioned' return at the end of war is a reminder that, for all that had changed, the BBC still had some of its old rigidities and hierarchies.
Daligan had to campaign hard for decent work and pay in 1946. Not so Godfrey Talbot, who enjoyed the benefits of his higher-profile war-reporting career - and a chance to build the future of journalism at the Corporation:
There was a new post-war BBC that needed to be built. But as John Daligan reminds us in this last extract from his oral history interview, there was also a difficult and depressing world to be faced – and to be reported on if Godfrey Talbot and his newsroom colleagues felt so inclined: a world filled with damaged buildings, shortages, austerity, coldness.
Further reading:
Juliet Gardiner, Wartime: Britain 1939-1945 (2004)
Dorothy Sheridan (ed.), Wartime Women: A Mass Observation Anthology, 1937-45 (2009)