Richard Latto, BBC reporter, rummages through the archives of one of the most successful Saturday night shows of all time and speaks to its producer and co-creator.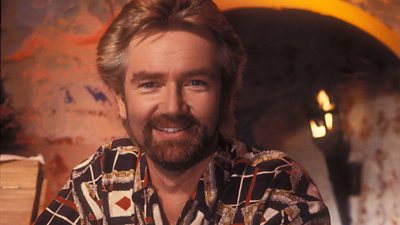 Running for 169 editions from November 23 1991 until 20 March 1999, Noel's House Party was the definitive light entertainment show of the 1990s. The series picked up many awards including a BAFTA and a Bronze Rose of Montreux, and at its peak was regularly watched by 18 million viewers with favourable reviews in both the broadsheet and tabloid newspapers. A long list of celebrities took part in the many skits and were victim to the infamous 'Gotchas' that saw Edmonds and the production team orchestrate ambitious pranks on unsuspecting stars. There was also the risk for any guest on the show that they would suddenly be told to take a soggy seat in the gunge tank. Famously the production team often received requests from household names who were keen to be covered in brightly coloured liquid in order to show the public they had a sense of humour.
Producer Michael Leggo worked on the predecessor of Noel's House Party, which was called The Noel Edmonds Saturday Roadshow. That series was pre-recorded each week and he devised a plan with Edmonds for a new live show to replace it. Leggo said it was all about finding the right format: "It sort of became obvious to Noel and I that we just needed one location and then we basically came up with the house and it liberated us creatively… so Noel could tell you the viewer about all these exciting things coming up like NTV or a Gotcha and suddenly the doorbell rings and Noel has to apologise and say he'll get rid of whoever the nuisance is and it turns out to be Roger Moore or whoever. So it became more intimate with the audience." There was demand from the BBC for a live show that featured more audience interaction and Leggo recalls that was a crucial factor: "In that change from Roadshow to House Party, 'people shows' were gaining real traction. Blind Date was doing fantastic business [on ITV] and Jonathan Powell the then controller of BBC One told the Head of Light Entertainment Jim Moir that we needed a 'people show' and that was a key part of our thinking… involving more people, the audience and members of the public… and when the first audience figures came in that was very exciting".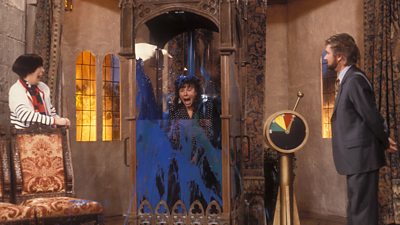 The notorious NTV segment saw the BBC plant cameras in people's homes to surprise them on national television and was regarded at the time as an incredibly sophisticated feature. One critic remarked that if the technique had been pioneered by David Lynch or Oliver Stone, it would have been regarded as one of the greatest cultural jokes of the 20th century. Leggo recalls: "It was revolutionary, but such a nerve-wracking moment for me as the producer and also director. I couldn't really relax until we'd done the reveal of the victim on NTV as you just didn't know what this person would be like. They might say rude words or not be as fun as we'd been led to be believe. I was always nervous, but if it went well I could enjoy the show from there on!"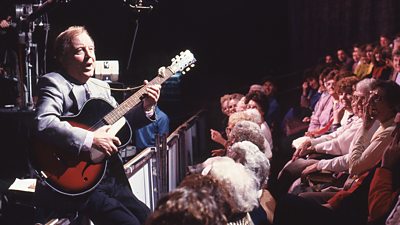 The series became popular incredibly quickly and Leggo remembered the pressure that brought: "It just ate ideas, and we always said we had segments that were actually the format of whole shows… like 'Wait Till I Get You Home' where we interviewed children about their family, other producers would turn into an entire show. It used to keep me up at night, especially in-between series. Thinking up ideas to keep the show fresh and moving forward"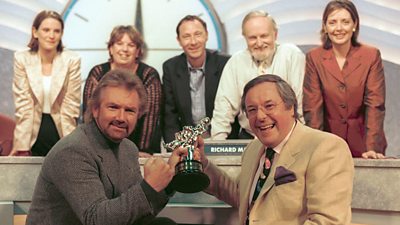 According to Leggo the most difficult part of each series was finding different methods to prank celebrities: "The Gotchas were really, really difficult to do. When you had a series of twenty episodes, that was a mountain to climb because it meant you had to think up twenty different Gotchas, and that's when I came up with Mr Blobby, who helped us get so many people and then of course took on a life of his own. We could do anything with him, he would appear with major film and sport stars and then one day a guy rang me up and wanted to do a music single, which actually kept Take That off the top spot when it got to number one in the chart. I do hope one day Gary Barlow will forgive me". Mr Blobby became an overnight sensation spawning a large collection of spin-off merchandise.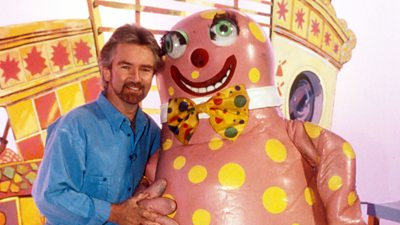 In January 1998 Edmonds famously refused to present an edition citing concerns over a lack of quality content, which Leggo recalls: "Over the years the budget was effectively eroded. In comparison the spending power at the beginning was greater than the later years. That was a miserable time really because it was our baby".
The party ended in 1999 with Edmonds making a moving speech at the end of the final edition: "For BBC Television, the entertainment department, for me and possibly you, it really is the end of an era. I hope your memory will be very kind to us".
Leggo remembers his work on the series with great affection: "We had a superb production team and Noel really is the only person that could have done that show. He was pivotable to the House Party, you couldn't imagine someone else doing it".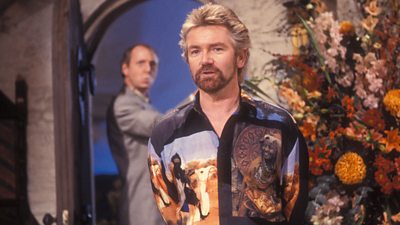 ---
Richard Latto is a reporter for BBC South and Noel's House Party super fan.
Search by tag: