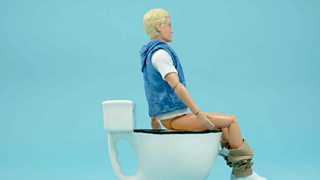 To play this video you need to enable JavaScript.
Are you going to the toilet wrong?
If you're sitting on the toilet watching this then stop! Here's why you should try squatting instead...
Made by Objekt Films, 10 September 2019
The body - a very human obsession
17 VIDEOS
1:03:04
1.2m views
A playlist about the human body and its parts - from feet to skin to nipples - and what they represent to us.