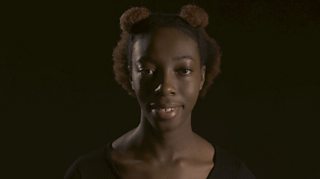 To play this video you need to enable JavaScript.
'Black don't crack'... or does it?
Poet Theophina Gabriel dispels the myth that black skin does not age - it's more complicated than that.
Made by Resource Productions/Empoword, 26 January 2018
The body - a very human obsession
13 VIDEOS
47:54
569.3k views
A playlist about the human body and its parts - from feet to skin to nipples - and what they represent to us.