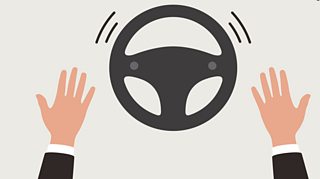 To play this video you need to enable JavaScript.
Can we teach ethics to driverless cars?
It won't be long before driverless cars are on our streets. Which ethical framework should they follow in order to prevent chaos?
Published on 7 January 2018
Artificial intelligence: What kind of world do we want?
11 VIDEOS
40:16
316.6k views
Artificial intelligence and algorithms are fundamentally changing our world. Where are we headed? What are the ethical questions?