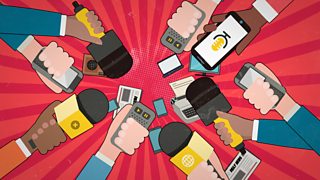 To play this video you need to enable JavaScript.
Could 'fake news' be good news for journalism?
What is the future of journalism in a world of 'fake news', social media and citizen journalism? LSE professor Charlie Beckett takes a look.
Made by Somethin' Else, 29 January 2019
An A-Z of -isms
From absurdism to transhumanism, these animations will give you a better understanding of some of the world's most important ideas.