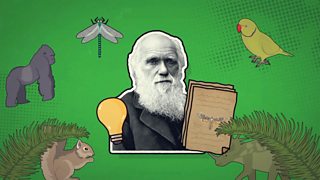 To play this video you need to enable JavaScript.
Darwinism: The theory of evolution explained
What is Darwinism? And how much impact did Charles Darwin's theory of evolution have on the world? Philosopher Nigel Warburton explores.
Made by Somethin' Else, 11 October 2018
An A-Z of -isms
26 VIDEOS
1:12:13
1.2m views
Writers, academics and thinkers share their takes on some of the world's most important ideas (plus a few fun ones).