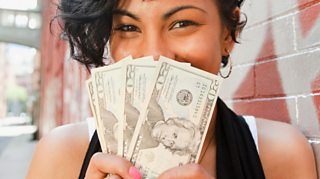 To play this video you need to enable JavaScript.
Does being paid more make you perform better?
In this reconstruction of a classic experiment, we explore whether a financial incentive makes us better at completing tasks.
Made by Boffin Media 6 March 2018
Money, money, money...
Cash, dosh, credit and debt – this playlist is all about the thing that makes the world go round. Kind of...