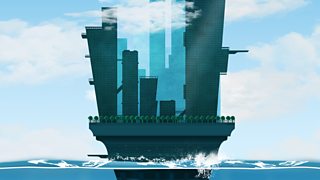 To play this video you need to enable JavaScript.
Does humanity's future lie out at sea?
Forget Mars... in the future, humanity will live at sea argues Joe Quirk, president of the Seasteading Institute.
Made by Somethin' Else, 5 April 2018
Newtopias
6 VIDEOS
15:24
260.4k views
If you were to imagine a different world, what would it be like? Here's a series of provocative visions of the future – newtopias.