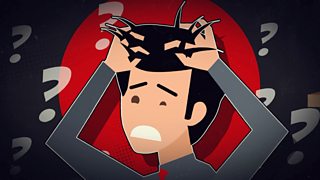 To play this video you need to enable JavaScript.
Existentialism: Who hasn't had an existential crisis?
In the midst of an existential crisis? What's it all about? Help is at hand from philosopher Julian Baggini.
Made by Somethin' Else, 10 September 2018
An A-Z of -isms
26 VIDEOS
1:12:13
1.2m views
Writers, academics and thinkers share their takes on some of the world's most important ideas (plus a few fun ones).